VISIONAIRE 65: FREE DELUXE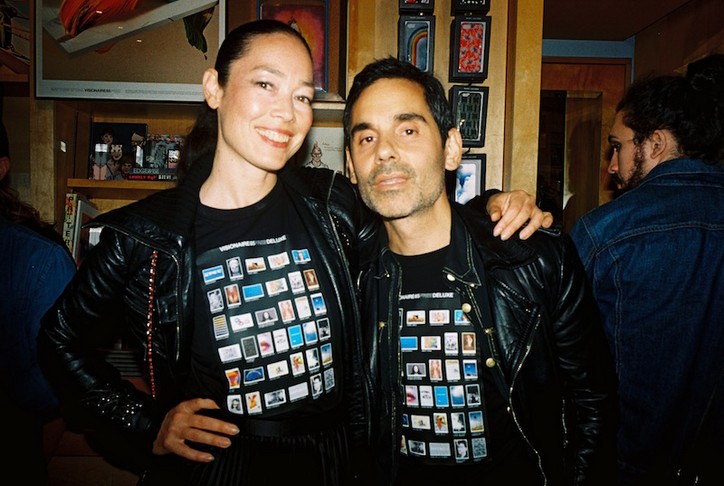 While the initial project was grounded in the idea of providing high-end art produced by established and sought-after artists throughout the industry to those who may not have financial accessibility, this 'deluxe' release of all 36 prints with their designer packaging strays into a more satirical realm.
Miami, NYC, and LA each participated in the installations, each city hosting 12 artists curated by Visionaire to contribute an 'art poster' that would enlighten conversation about the blurring of borders between democracy and imagery. Trucks parked in each city as a pop-up, giving out the collectible posters free of charge.
Now that the project has culminated, all 36 posters are available as a set, which was released for purchase at Bookmarc in the West Village on June 7th. No, it is not that easy on the wallet, but the collection has been produced beautifully and the tongue-in-cheek irony of the collaboration with Marc Jacobs for purchase only further provides an instigation of dialogue and reflection on the commercialization of art, fashion, and craft.
While one may question this monetization, the industry and general art market undoubtedly needs to continue it's work on the lack of access some may have to purchase fine art, and by supporting efforts with projects like VISIONAIRE 65 FREE: DELUXE, not only will you be doing just that, but you end up with a beautiful collection of prints and a designer bag.