Vortex Blossom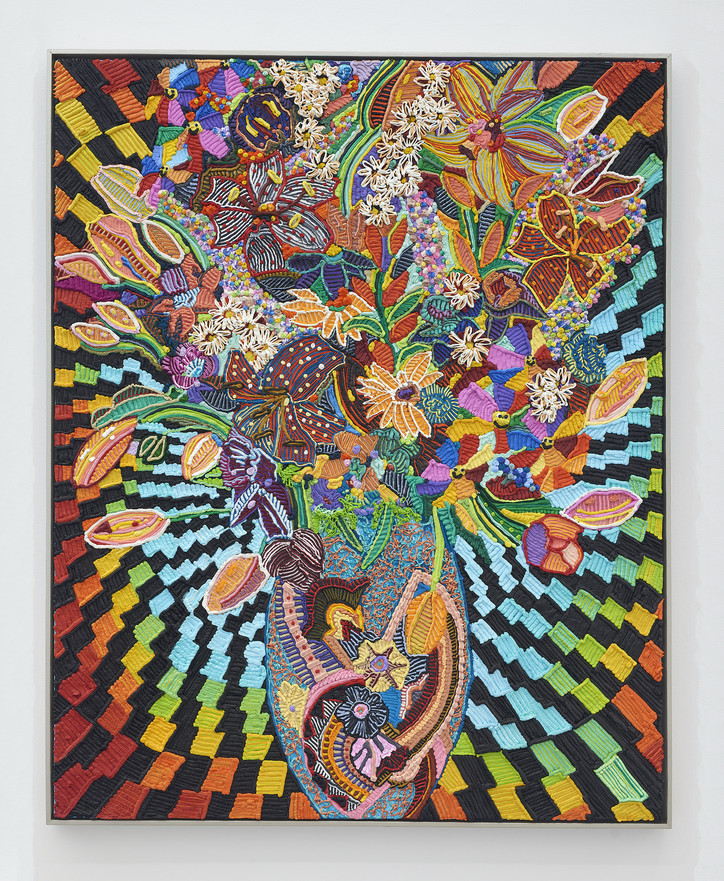 Okay, so this is weird but I actually thought all your pieces were made with needlepoint—am I crazy? Is this intentional? 
It's not intentional, but I welcome the comparison. This body of work was deeply inspired by the tradition of the decorative arts—most of the vases are based off of real vases from the Art Deco period, and I have looked to embroidery and needlepoint as inspiration. I personally do quite a bit of seed bead embroidery in my down time, like while watching TV or while on a flight and it has been great because it's an extremely slow and tedious art form. It keeps reinforcing in me that it's okay to take your time—not everything is immediate.  
There is a really cool sense of psychedelia happening in your pieces. How did you make the connection between something so innocent and still, like a vase of flowers, and the trippy vibes of this body of work? 
The spring board idea for the backgrounds was the idea of psychedelic still lifes. My flower paintings are usually very colorful and over-the-top, so I wanted to find a background for the still lifes that would kind of gel with the super colorful flowers. I started by researching rainbow GIFs and optical art GIFs online and went from there. Once I found ones that I liked, I'd select the colors and start building the composition for the paintings.
Have you ever tried psychedelics?
No.
I love the idea of kaleidoscopes—can you talk about that?
The idea of kaleidoscopes was another idea I had kicking around alongside psychedelic art. I love color!
It's cool that these aren't just paintings, but that it's an entire installation. Why did you choose that medium?
The gallery is such a large and beautiful space, we didn't want to go too over-the-top with the installation. Since most of the vases are based on Longwy French vases from the Art Deco period, we went with a checkered floor, which feels very Parisian. The checkered floor also fits with the optical art themes in the backgrounds too—it is the perfect fit for the exhibition.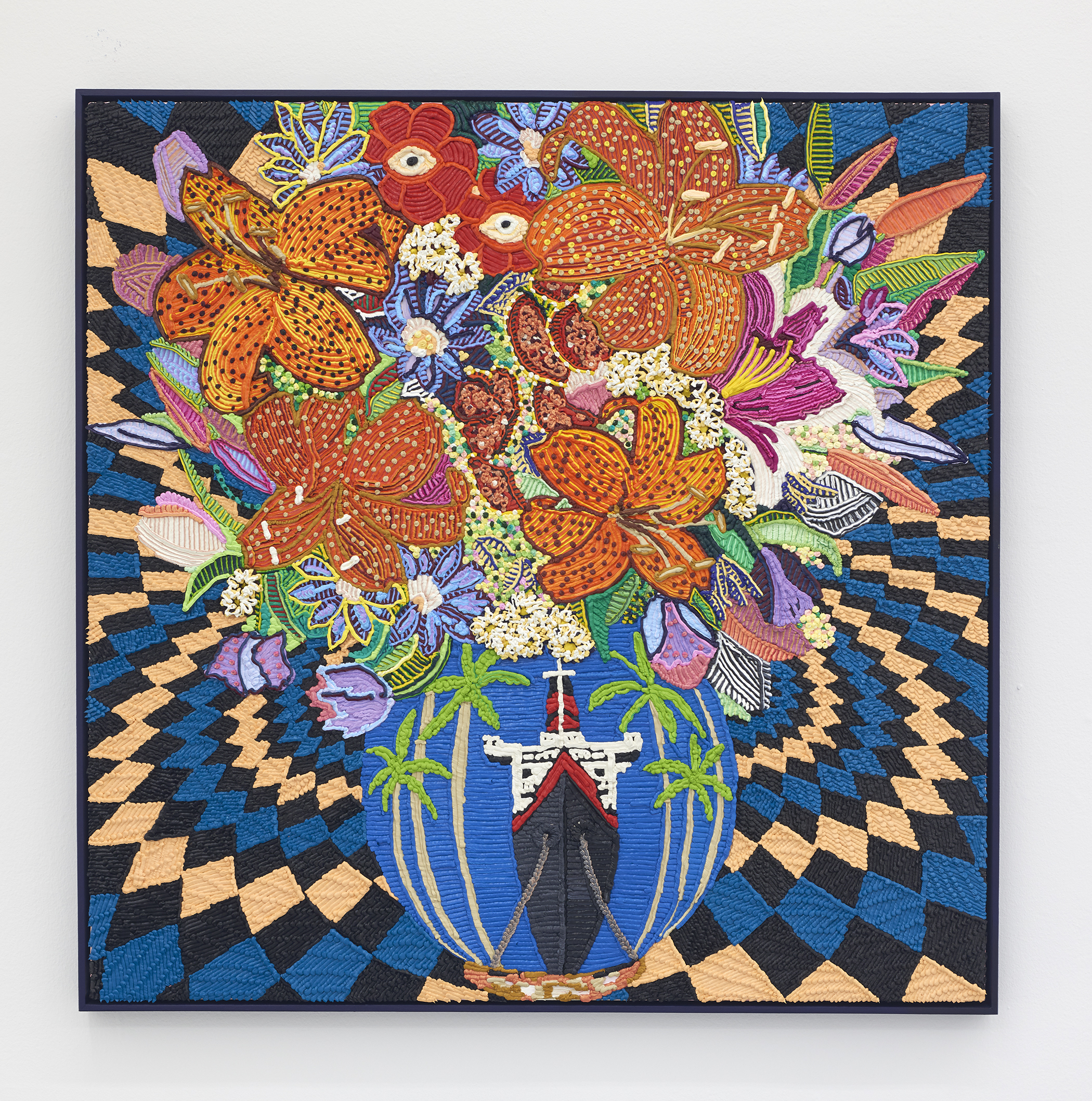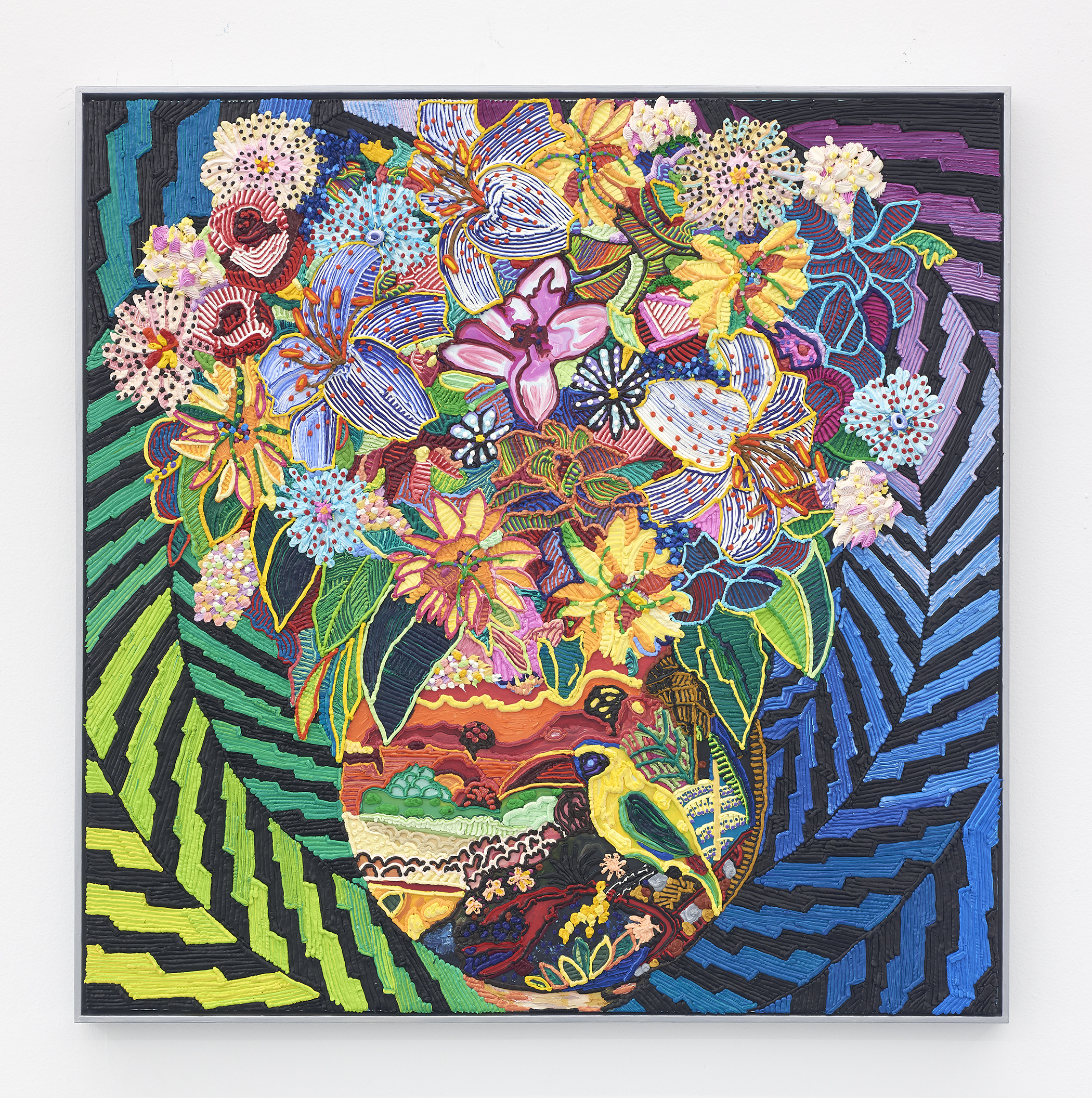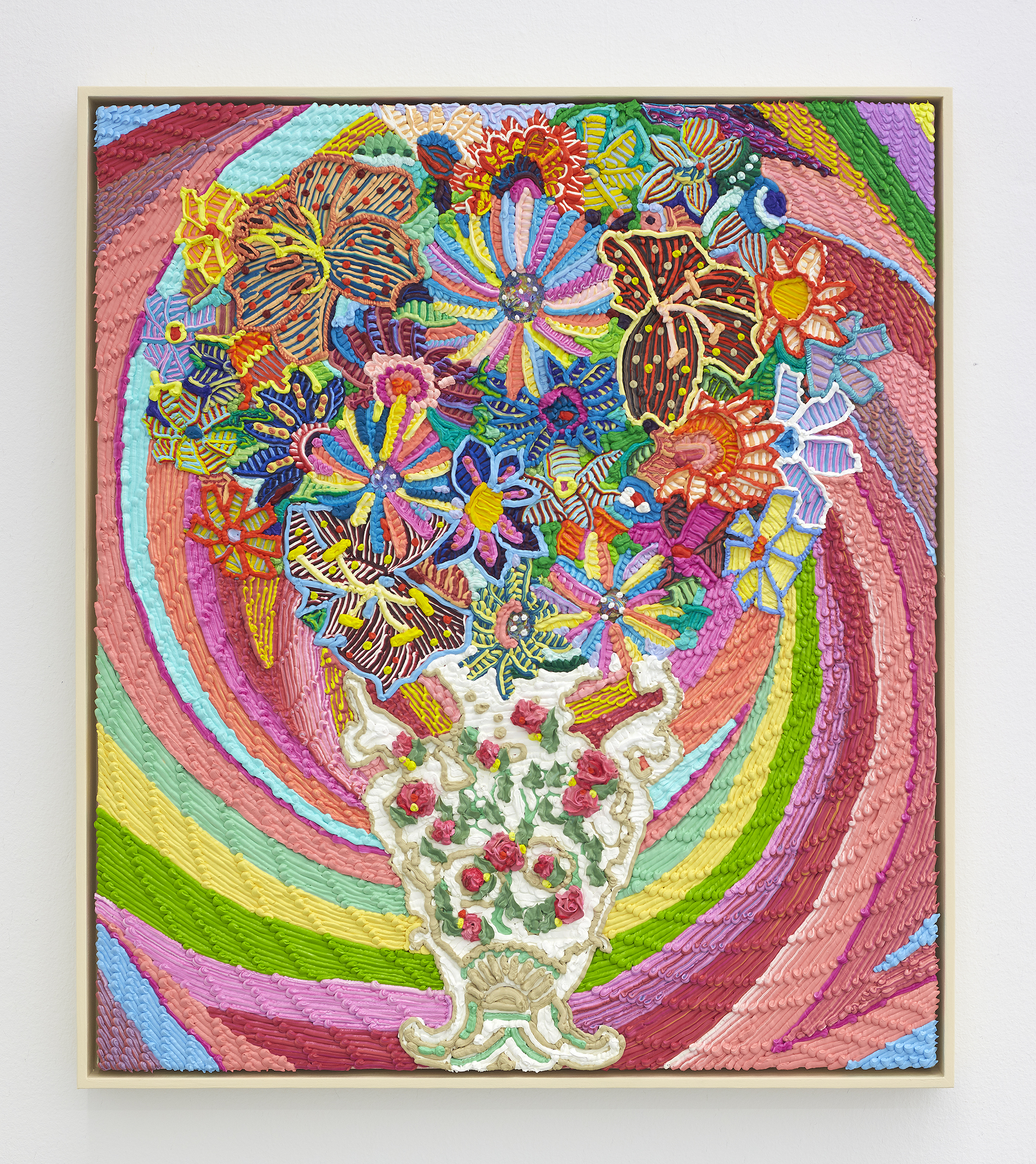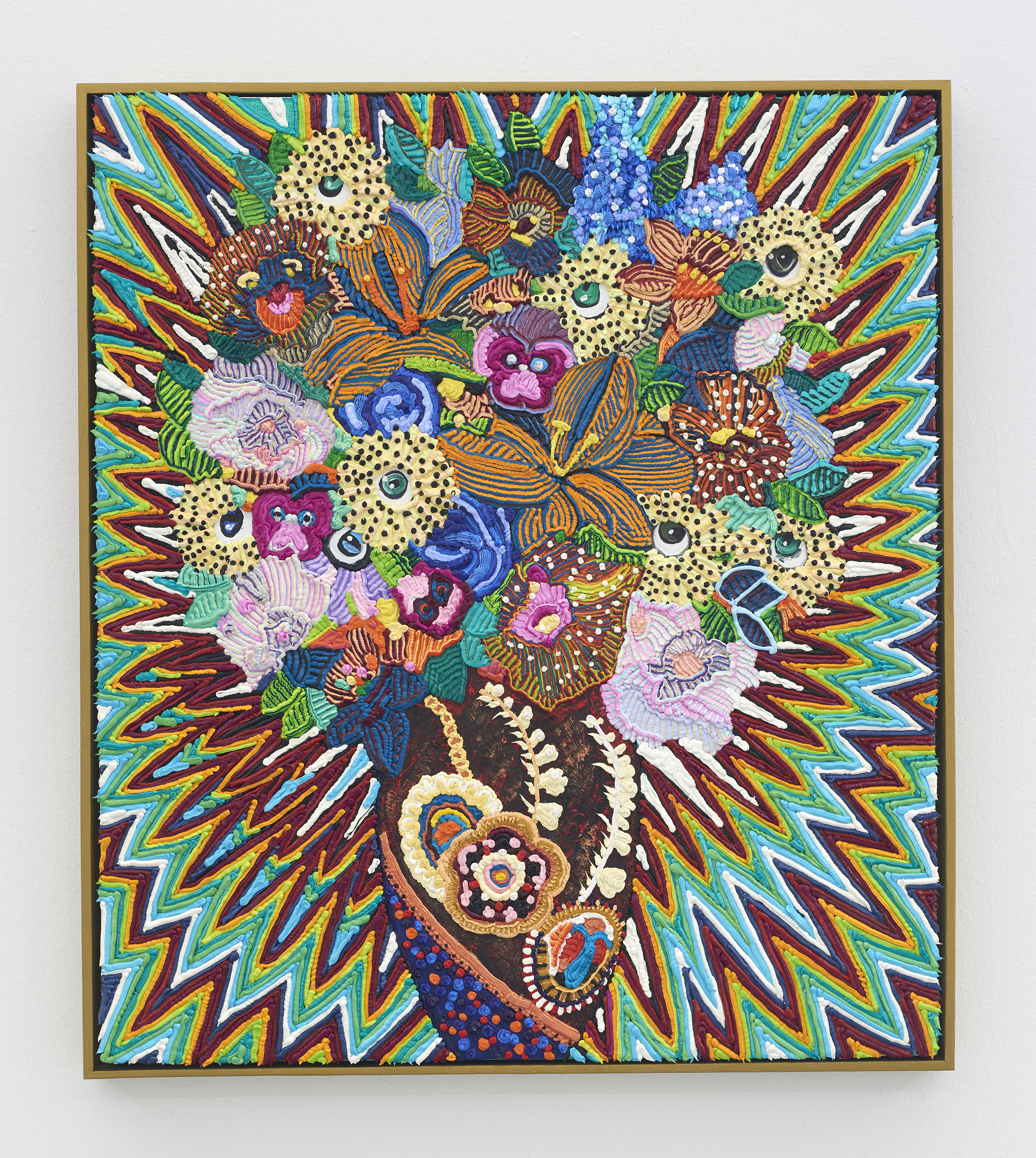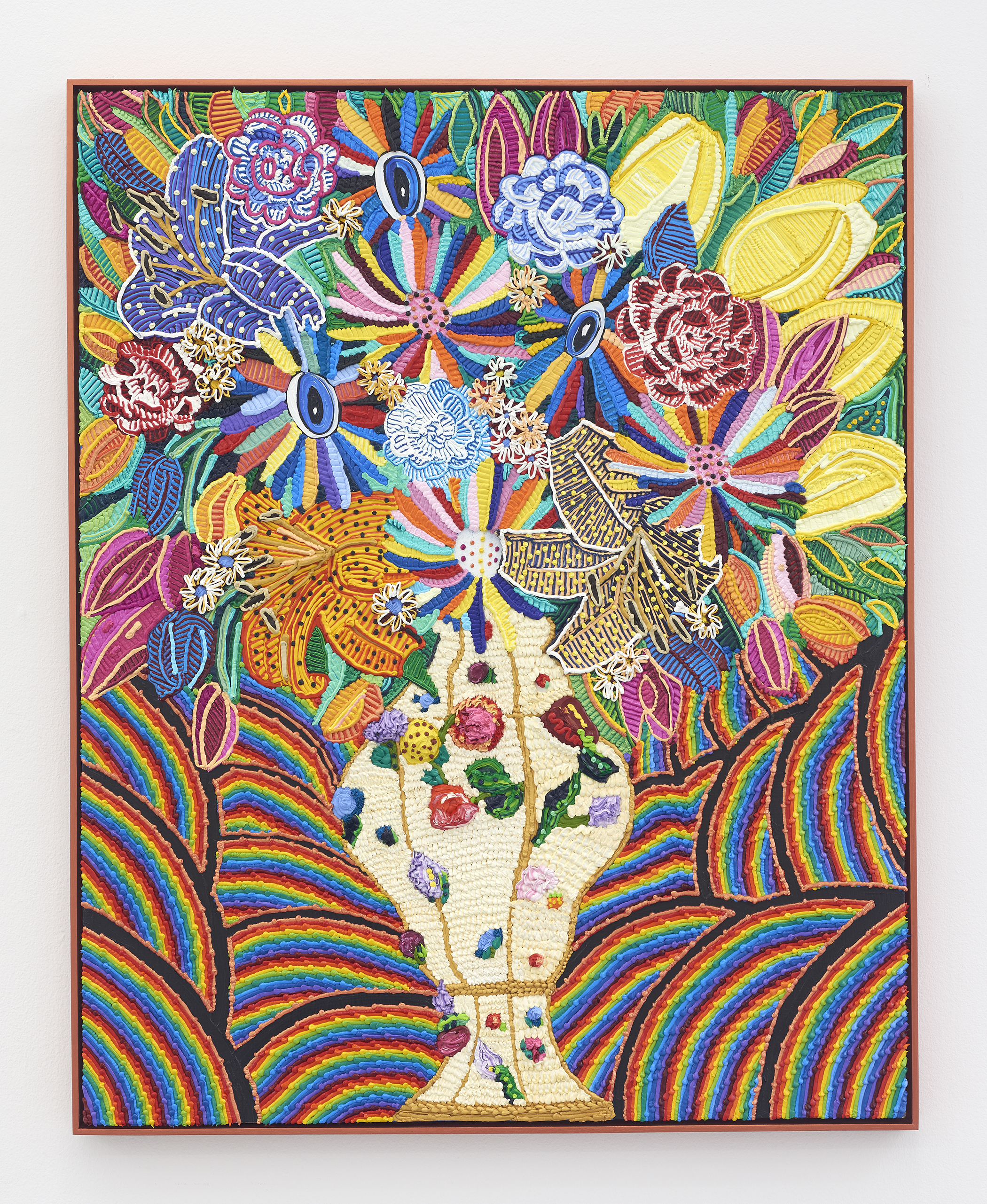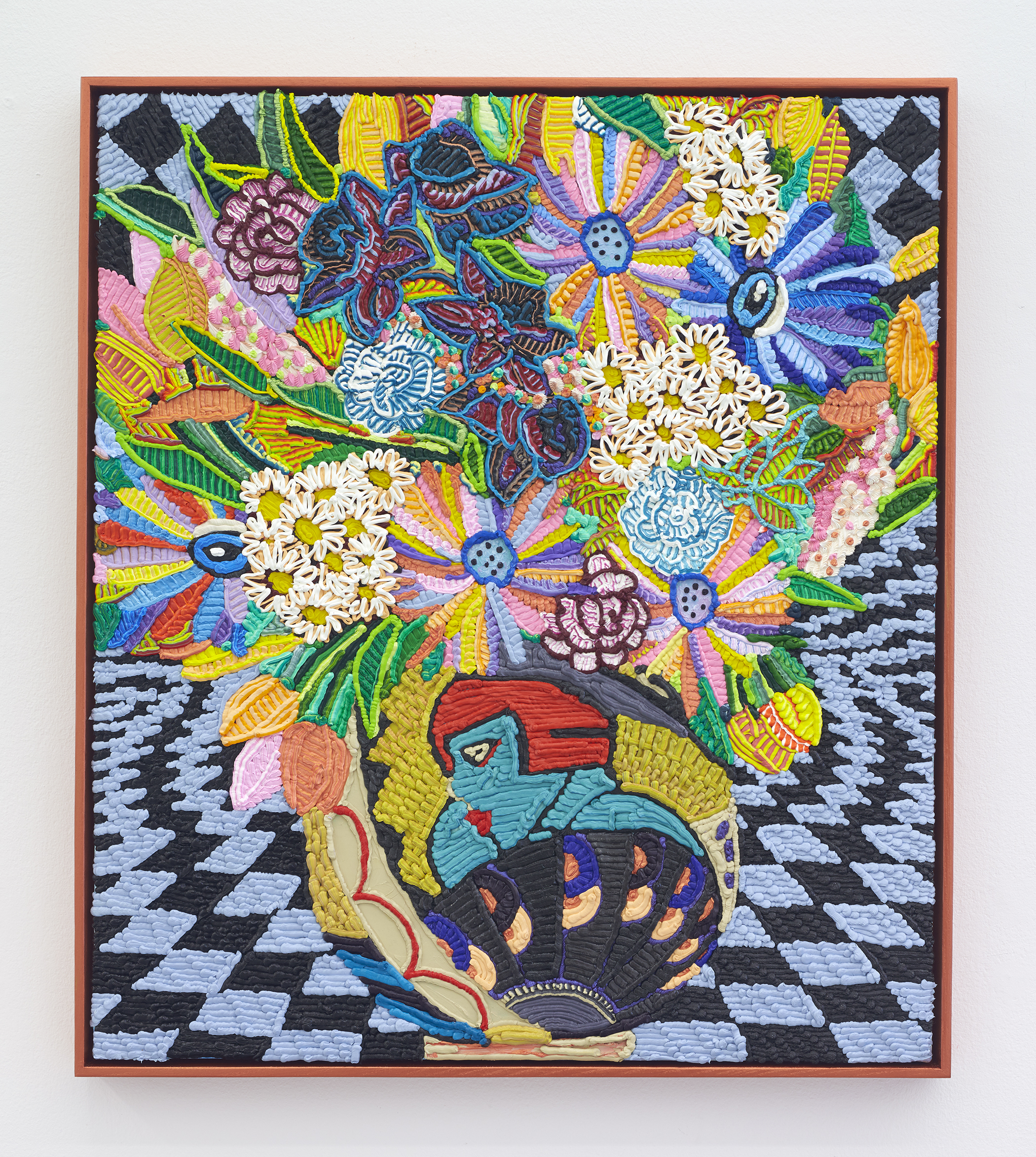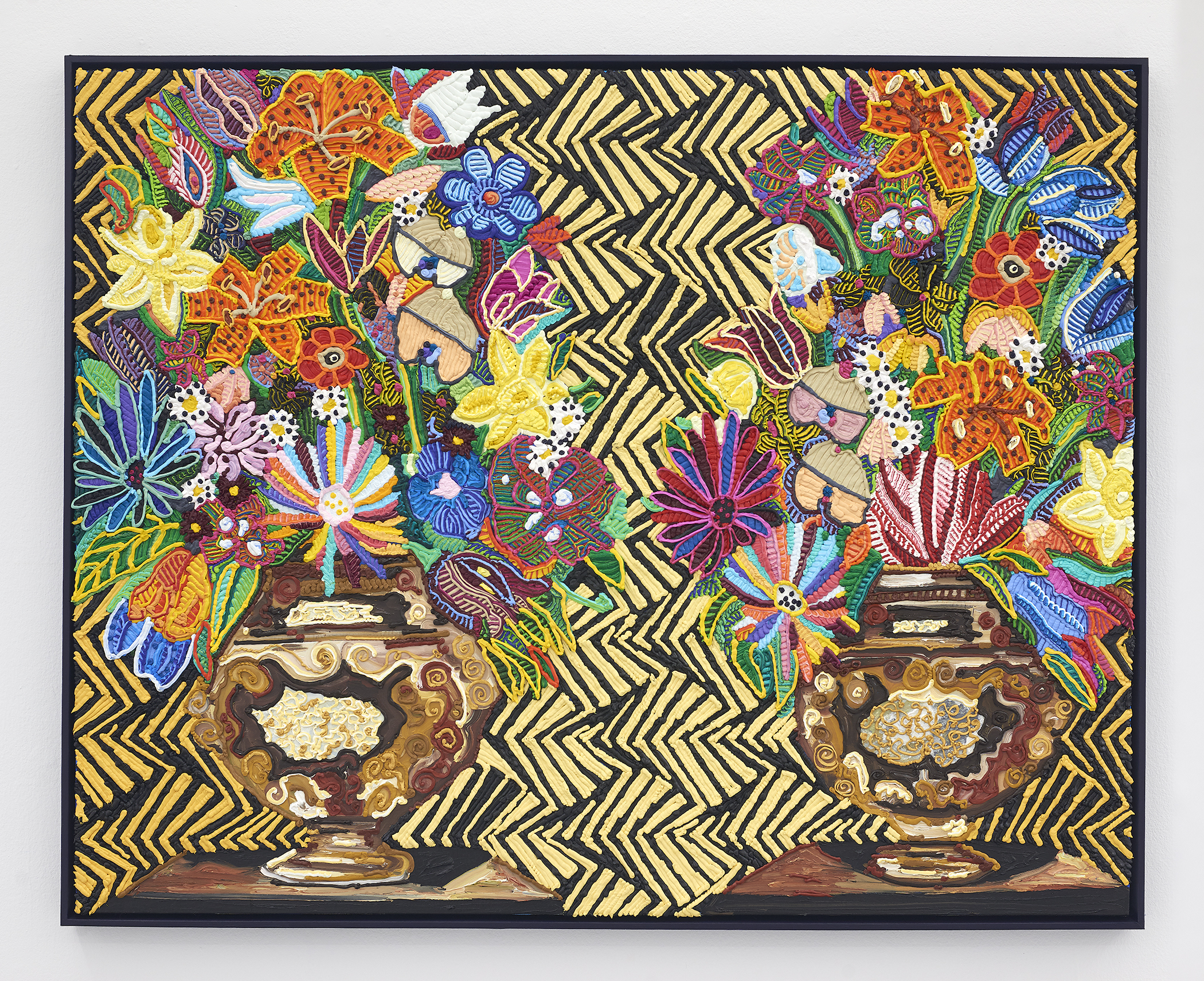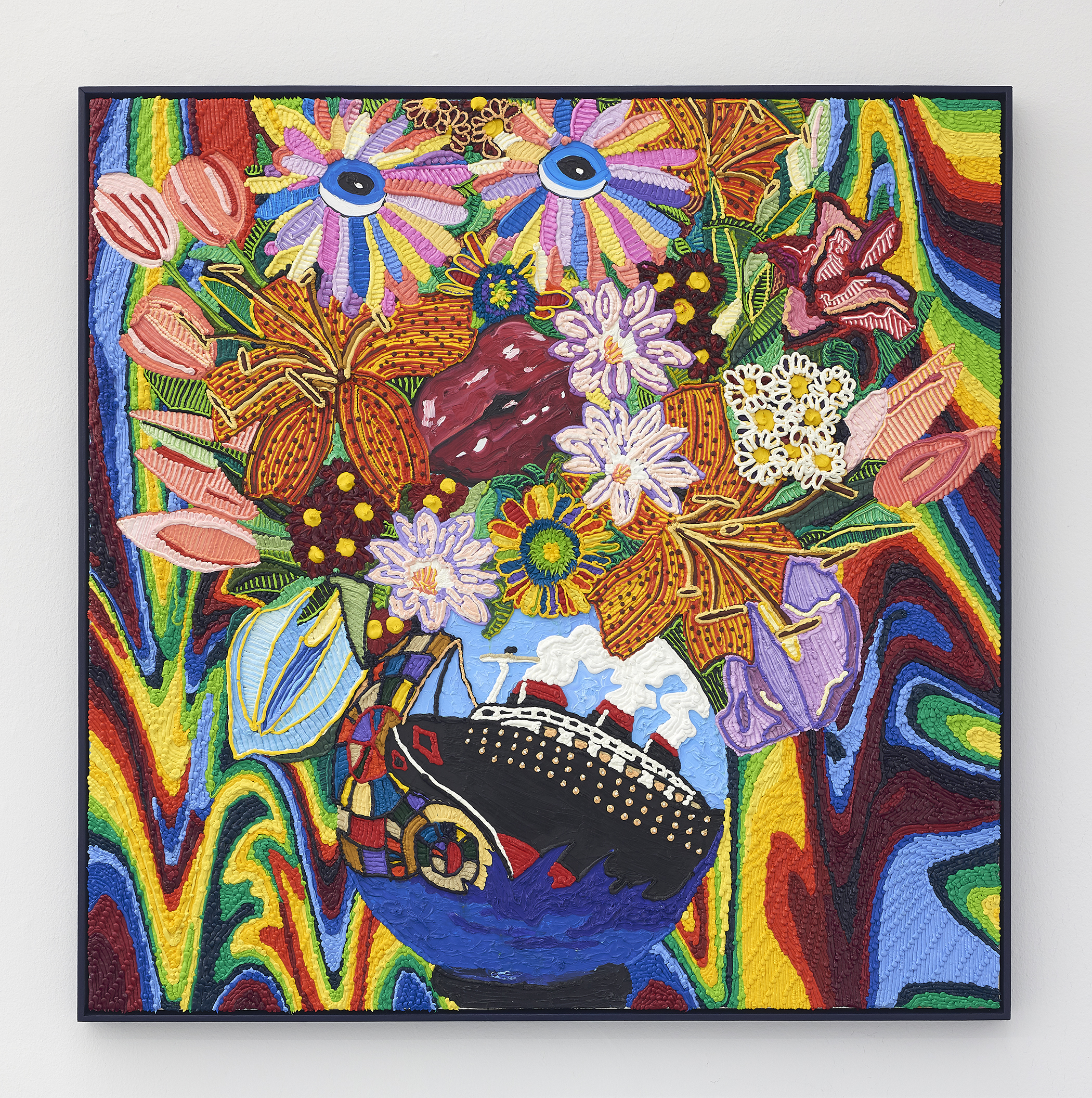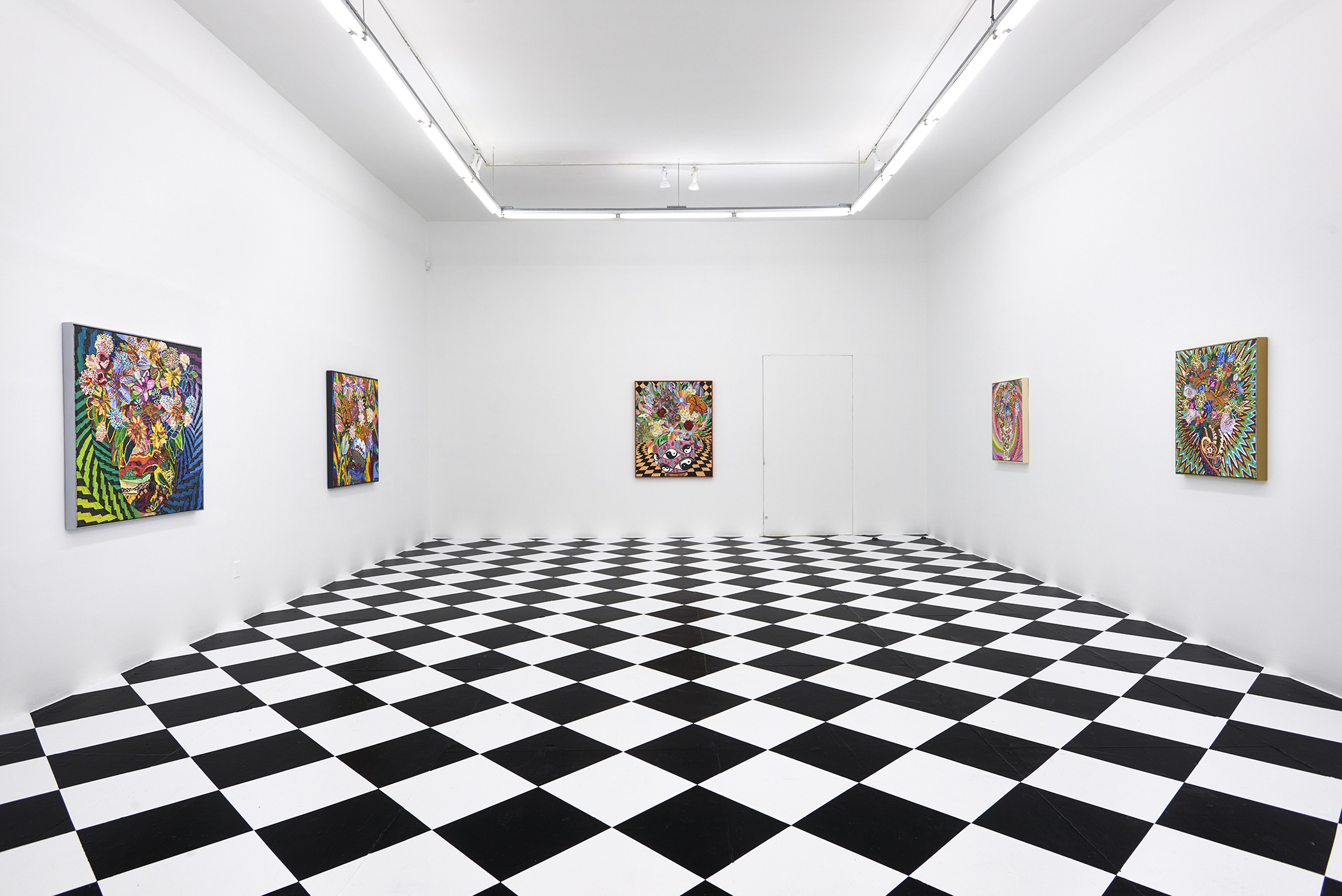 'Kaleidoscopic' will be on view at The Hole through February 10.
Lead image: 'Kaleidoscope.' All photos courtesy of the gallery.