What happened to Mr. DOB?
The new show, Heads — Heads, at Perrotin Gallery, consciously channels the stygian dimension of Francis Bacon — is that Mr. DOB (his name derived from the Japanese for "why"), warped through the lens of Bacon's nightmarish perspective, leering like a motley manga Betelguese? Is that his anamorphic flesh perverted into blob-like alien hybrids jutting forward in the artist's playful amalgamation of the 2-D with the 3-D, the superflat images cut out and propped up on an aluminum frame? Does he find new morphology as a mythic hero among the hypnotic swirls of the artist's sweeping Nihonga-inspired fresco?
Perhaps Mr. DOB is nowhere to be found — or perhaps he is exploded across the various immortal characters at play in the artist's new turn. From which dimension do these new versions of a familiar personality come? The mirror is cracked and shattered, and the myth takes an unexpected detour. This chapter of Murakami's ongoing adventure may leave us with illustrious nightmares, but we will be the better for having experienced them. Sweet dreams!
Heads — Heads will be on view from April 28th through June 17th.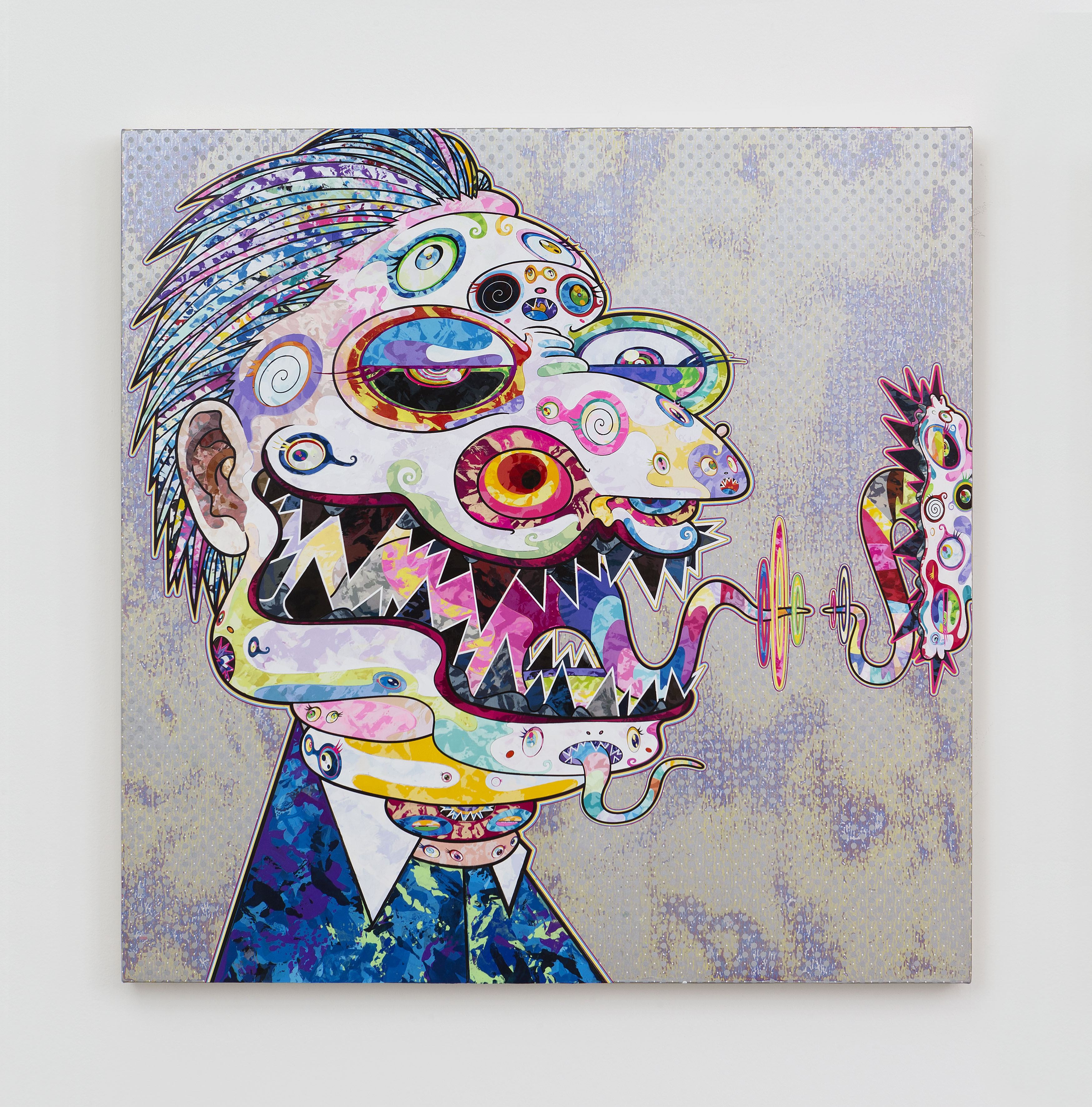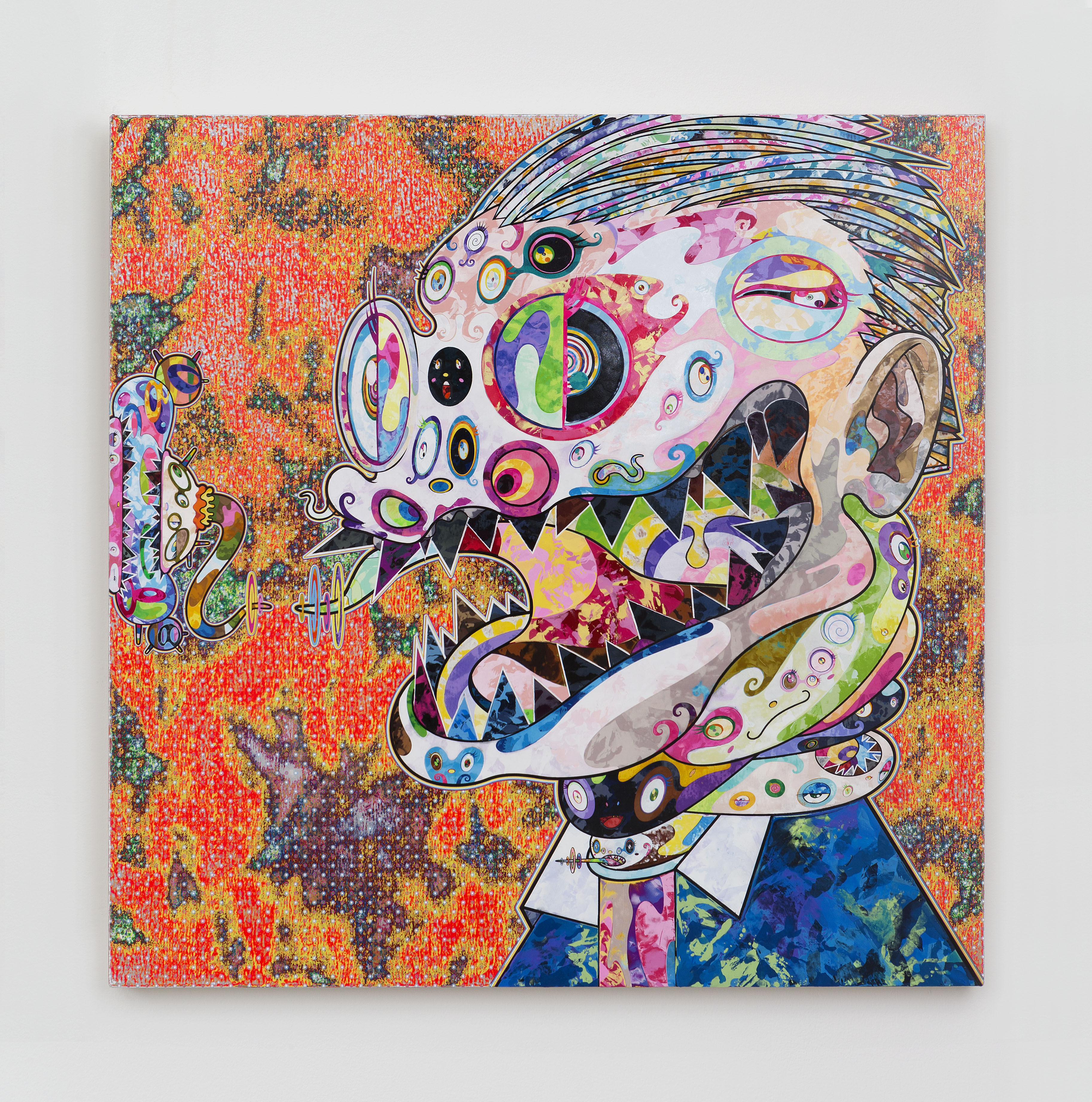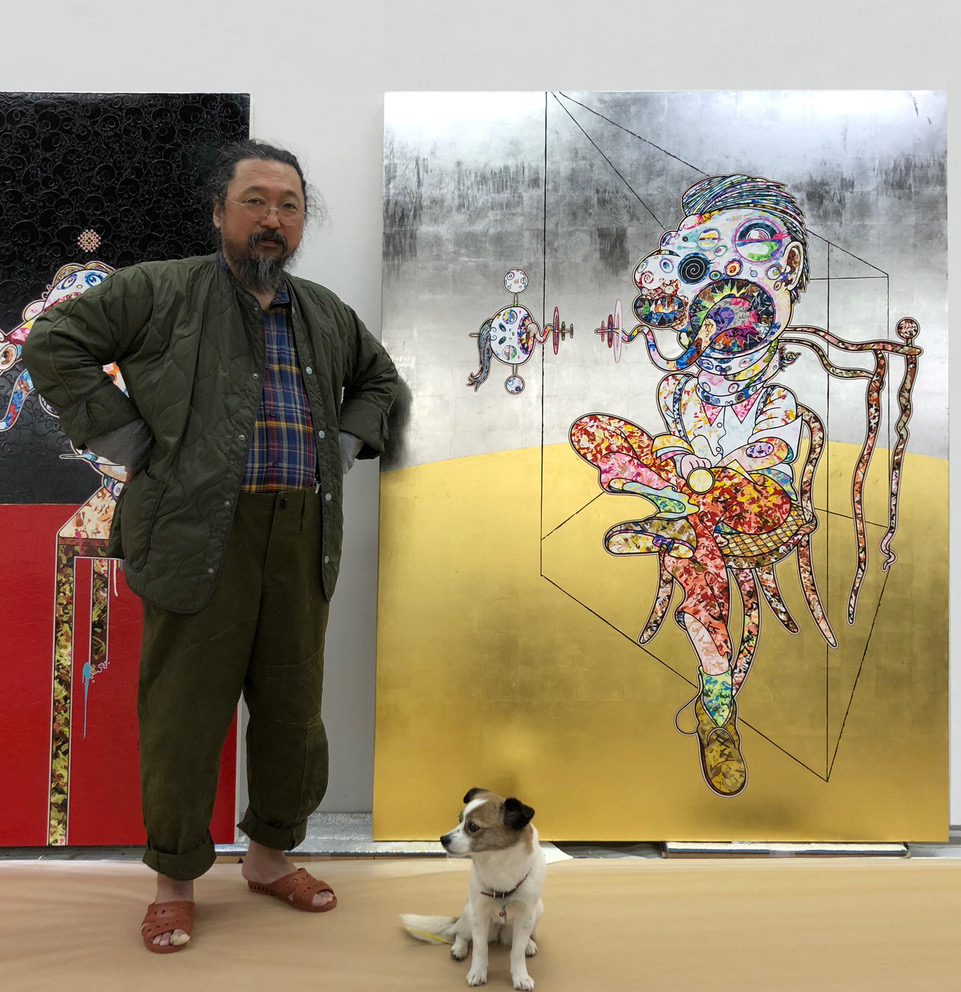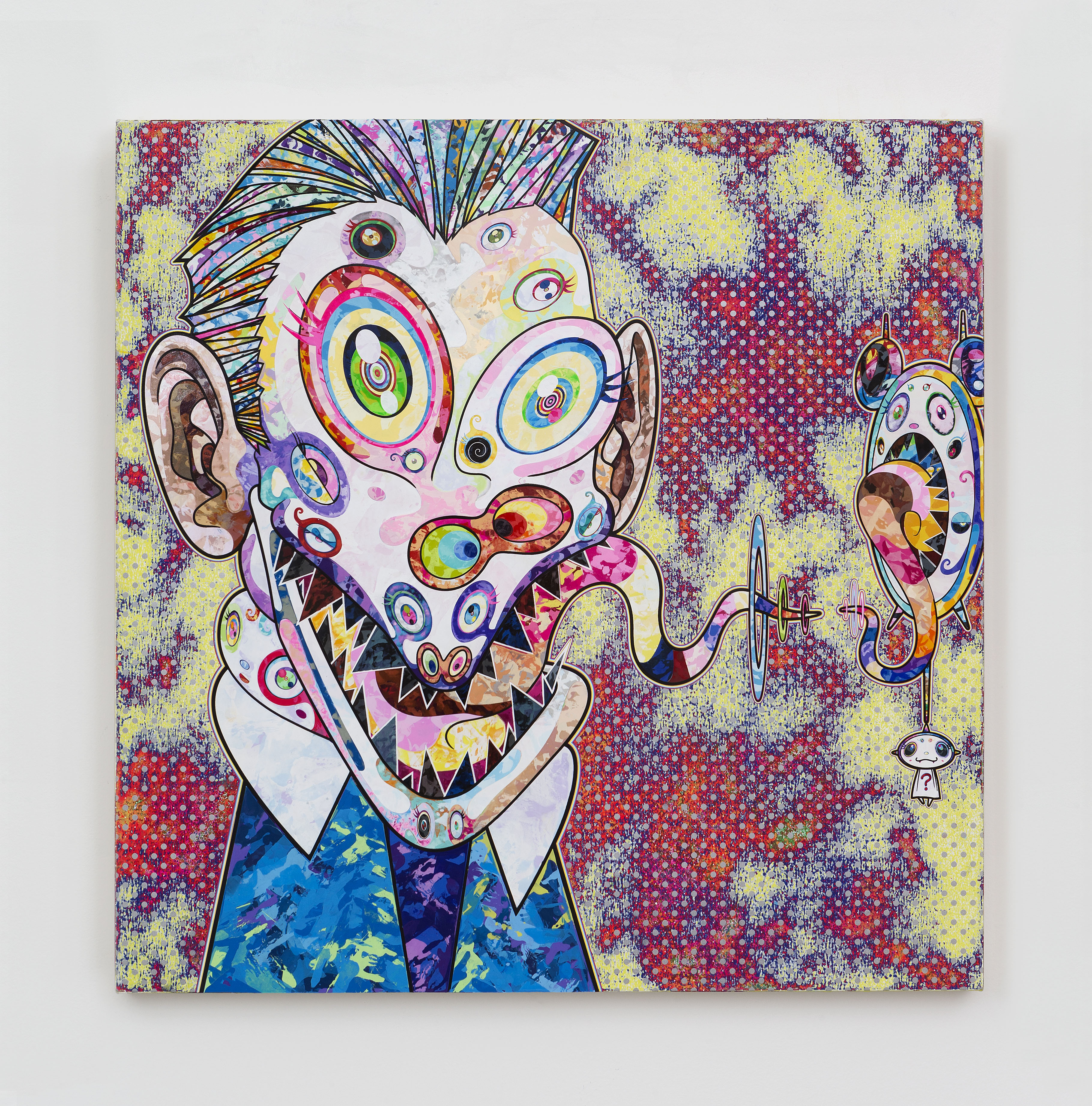 Banner image: Transcendent Attacking a Whirlwind, 2017 Acrylic, gold leaf, and platinum leaf on canvas mounted on wood panel 300 × 1000 cm / 1181/8 × 39311/16 in (10 panels)