White Castle Wears TELFAR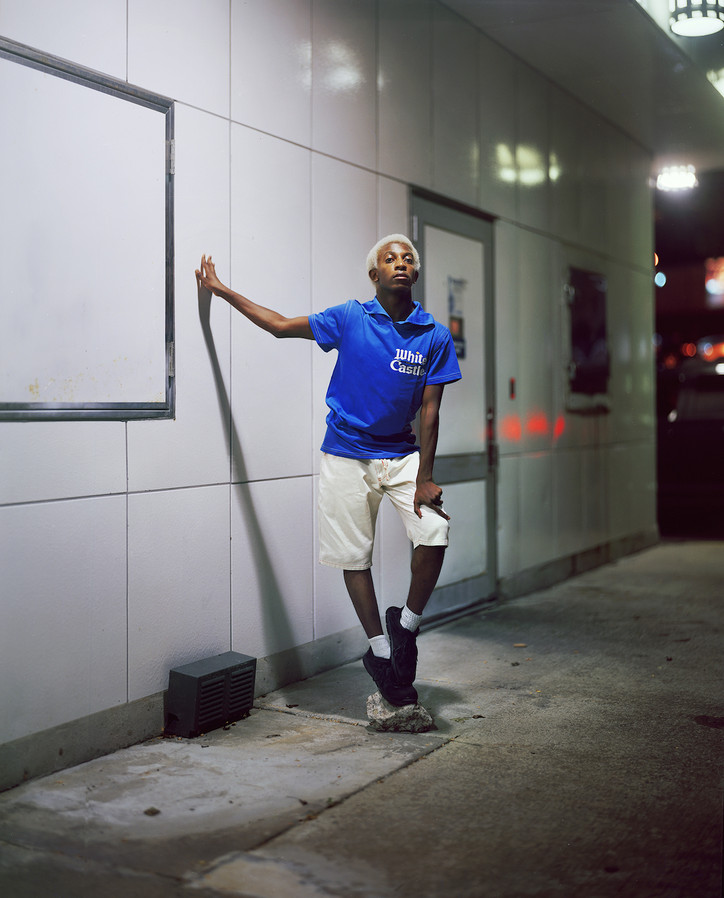 For a fitting campaign, Jayson Keeling crossed their city by way of White Castle, casting employees and refocusing on reality as runway.
office talked to Babak on the uniform line launch, and of course the go-to slider order.
Love this project. How have you approached the concept of ultimate unification without losing uniqueness in your line?
Our whole process is stripping clothes of cultural baggage — which is the opposite of what's happening now in the industry. There's a contradiction between obsession with individuality and actual individuality. Fashion has fallen into this social media trap where we monetize and industrialize individuality — the actual effect is everyone is more and more the same and there is a total aesthetic consensus where you can't even tell lines apart.
How would you define a uniform?
A uniform gives you a backdrop for expression.
How do you feel about the consistent controversy in fashion in regards to "cultural appropriation"? 
It's consistent for a reason. It also runs both ways. TELFAR is extremely specific in this sense. TELFAR is not about a claim of authenticity from the margins — it's about a marginal claim on the universal.
Why do you think that clothing and fashion is the way you have found as a medium for political messages?
We don't work to put a political message in our clothing. There is a political reality in our existing. The clothes mean something because of their material circumstance not an inserted message.
Can you remember your first experience at White Castle?
I grew up on the west coast — the party was my first experience and it was obviously the best fast food related night of my life! Telfar's been going his whole life. It's right by his apartment.
What is it about that place specifically that you think is something might be important to the future of fashion?
It's the same as with Telfar — it's not a message it's a material reality. White Castle is family owned and just not run like investor controlled businesses. We could never do what we have done with another brand. There is just nothing transactional about our relationship. The most remarkable aspect of the whole relationship is not visible — it's the friendship and authentic support that kind of makes our head spin. If that has an effect on the future of fashion — it's through the fact that it has sustained us so faithfully these past few seasons.
What is your typical order at White Castle?
#1 all the way! 4 x Original Slider, fries drink. Chicken rings mesmerizing too.