XEROX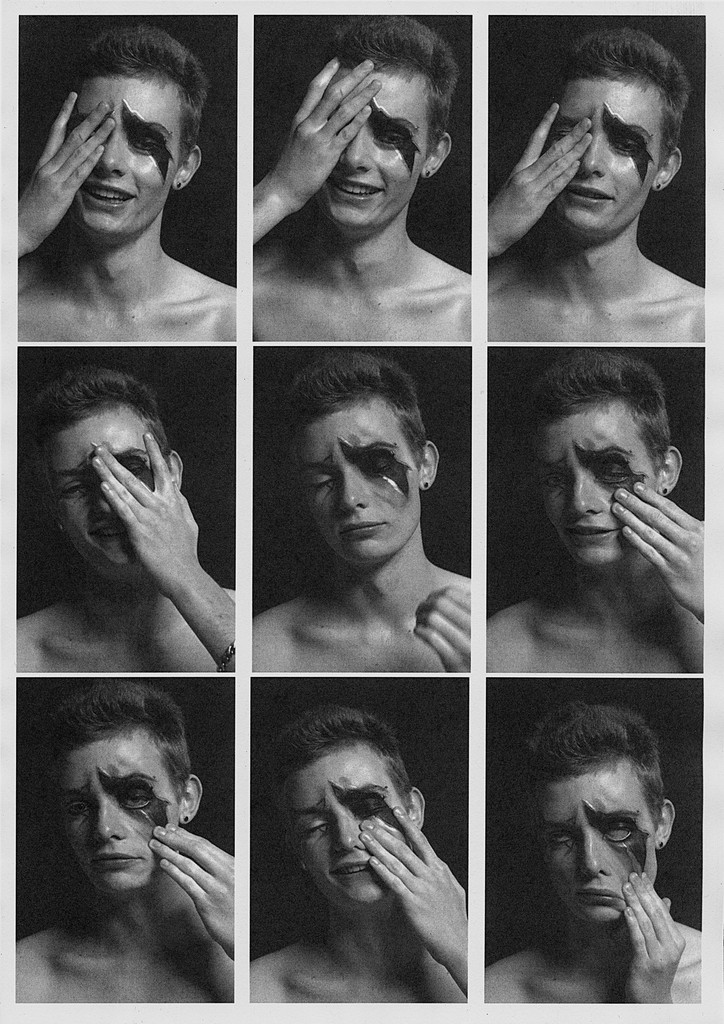 Through the ongoing series, which the London-based Bowley has shot over the past year, "I wanted a space to create my own images that weren't restricted to the traditional notions of beauty," he explains. Capturing friends, models and acquaintances in beauty looks by Grace Ellington and Lyn Weiscz, the artist does exactly that, amplified by his particular process.
"By using the copy scanning technique, colors get crushed and details become blurred," Bowley explains. "It becomes very disobedient."
As for the actual makeup looks, they also aren't what you would call 'traditionally pretty'—which for office, makes them all the more exciting.
Peep XEROX, below.