XXX at The Met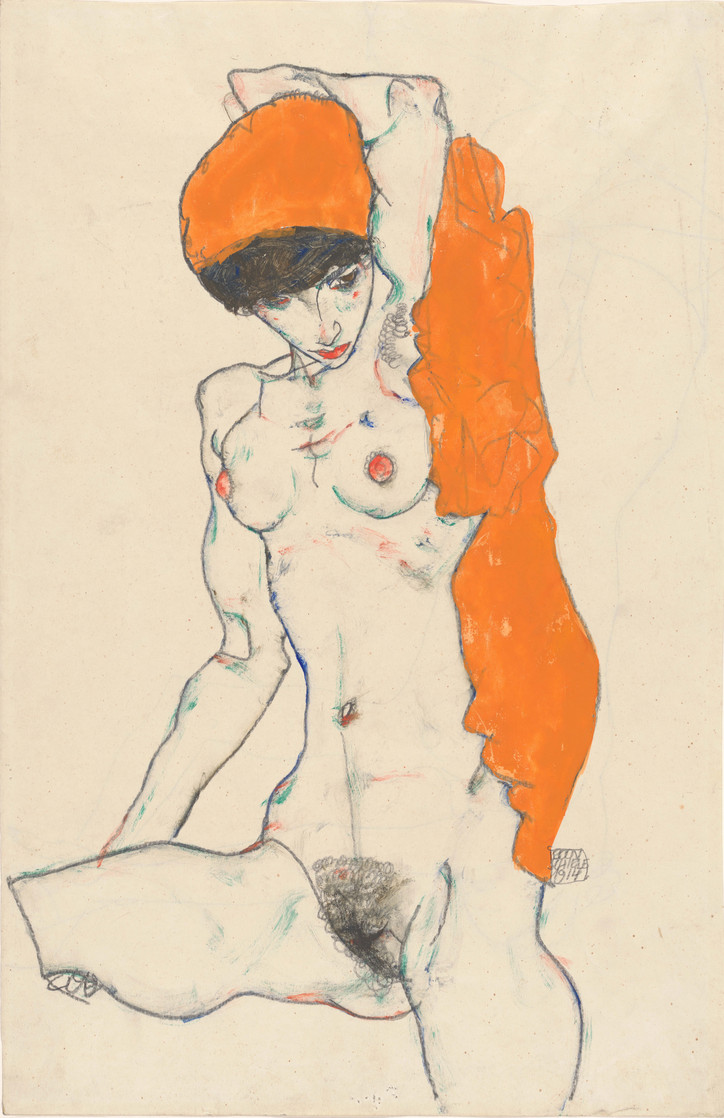 The body has long been, and will always remain, an important subject in art — we live inside these things, after all, it would be irresponsible not to contemplate their existence in the world —they connect us to the physical realm, and yet are little worlds in and of themselves, capable of such a wondrous range of transformations and sensations that they continuously surprise us throughout our lives. To gaze at the opposite gender, therefore, is to gaze across an extraordinary expanse, and to wonder at the sometimes beautiful and sometimes strange capabilities of another being.
This curiosity is what fuels the three artists in the show: they glance and observe, they record and sketch, they capture the sumptuously indecent. Certainly there is a sense of desire and admiration for the subjects, but the acute honesty of these pictures is what makes them so mesmerizing, especially given that most of them are from the 1910s — some almost exactly a hundred years old.
Above: Two Reclining Nudes,1911, and Reclining Model in Chemise and Stockings, 1917, both by Egon Schiele.
The fact that Klimt was doing sketches of women masturbating in a time when even makeup was still considered for trollops is testament to his sense of daring. His ingenue, Egon Schiele, however, steals the spotlight as far as provocation goes. His drawings are the ones that will really make your jaw drop — and on top of that, his style seems more realized in the way Klimt's legendary paintings are — a matter of preference of medium, it would seem. The inclusion of Picasso seems to add a bit of academic legitimacy to the show, and his work acts as a palate-cleanser after the raunch of Klimt and Schiele, and his are also the only male nudes, especially of young boys, prompting a curious eyebrow raise of even the most dedicated Picasso admirer; but his staid females harken back to Grecian traditions.
If you leave the show feeling that it was a little imbalanced — so many women in compromising positions, not enough men — just head down to the sculpture show on view, "Like Life: Sculpture, Color, and the Body (1300–Now)," where the full-frontal male figures that greet you in the opening of the show are sure to erase any accusations you were preparing to make. We are all potential objects in a world populated by intriguing possibilities — best to allow the mind to explore, at least while in the company of art that aims to provoke and challenge — who knows? you might end up in a world you never knew existed.