Yo! MY SAINT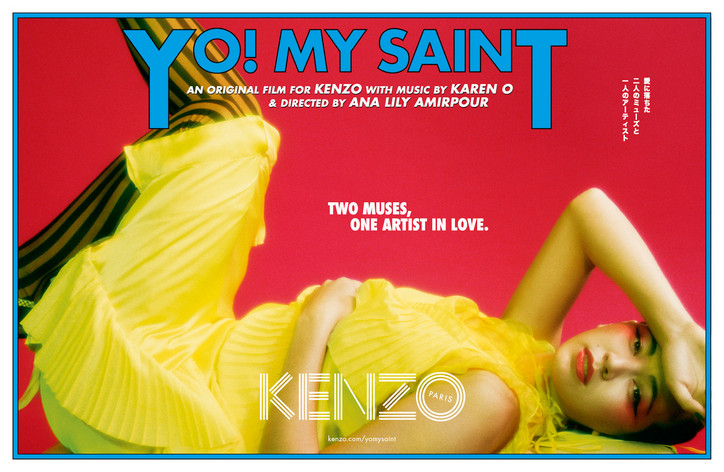 It all began with KENZO creative directors Humberto Leon and Carol Lim's desire to dedicate their deliriously aeshetic, dreamy collection for SS18, to two specific muses: model Sayoko Yamaguchi, and music icon Ryuichi Sakamoto.
"We talked about Sayoko being the historic muse, and Ryuichi, who we love and are obsessed with, being our modern muse," says Humberto. The all-Asian cast runway show was revelatory, and emotionally resonant, refreshing against a controversial, often confusing current cultural climate. Backstage, onlookers were overtly overcome with emotion, moved to tears by the boldly inclusive statement.
Next up was Yeah Yeah Yeah's front-person Karen O. 
The "YO! MY SAINT" soundtrack is a cerebral composition by Karen O. which carries us through the unique cinematic creation. This full-bodied film comes to fruition in featuring yet another strong female artist as its star, actress Ana Lily Amirpour, best known for her character in the heralded Iranian vampire film, A Girl Walks Home Alone at Night. 
"Humberto and I are technically the producers," explains Carol. "The beau- tiful part about this is it's two women that decided to make this film together. It's an amazing artistic endeavor and a conversation between two women. A female musician and a female director. That's kind of the starting point of this. We're so excited for it to finally come out."