Your New Guide To Africa's Brightest Designers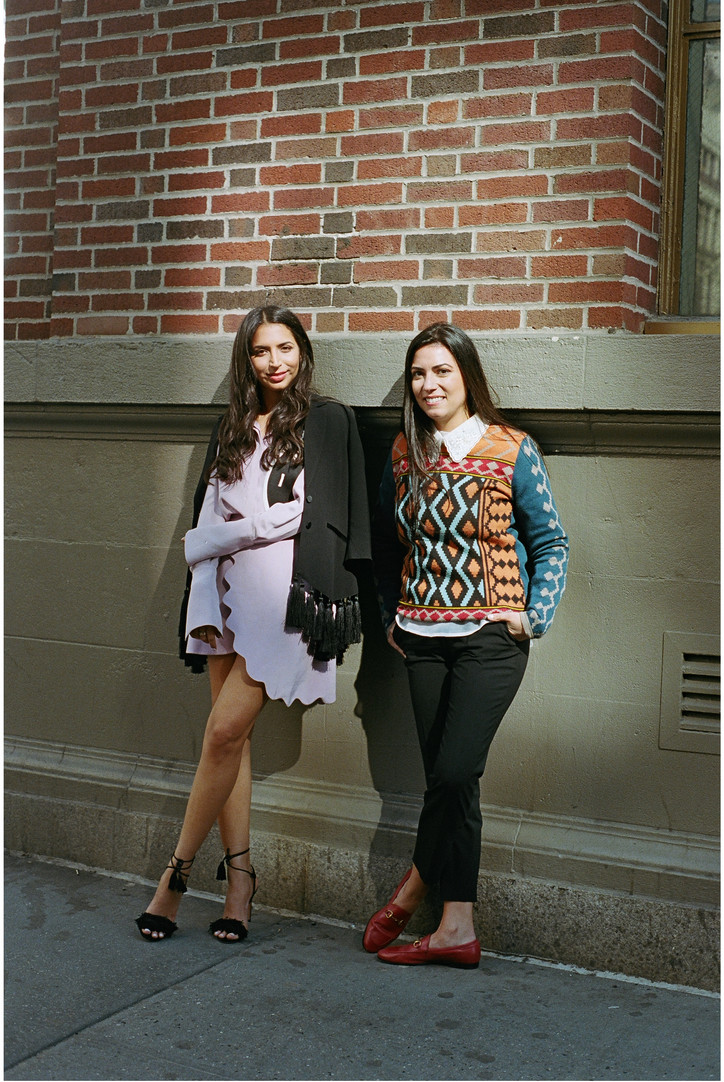 The thoroughly curated database is inclusive, but has strict rules about what it takes to get a featured profile: designers must work on a seasonal cycle, have professionally shot lookbooks, be primarily based in Africa, and have one regular stockist.
office sat down with the two female entrepreneurs when they were (briefly) stateside, for a conversation about consumer culture and the essence of style.
Georgia, as an American living in Dubai, how has that changed your view of Northern African culture in particular, and how are you applying that perspective to this new platform?
GB: I really like the stories, that's what got me. Every designer on this platform has a story and they're all really proud of their history and these traditions. Many of these designers identify a problem in their country and try to address it. For example, Egypt has a huge plastic bag problem and we have two Egyptian designers really focused on sustainability.
Nisha, as a native Tanzanian, how do you feel about the limited representation your country and the African people get? Was this something you struggled with in your career or has it actually aided in your motivation?
NK: This whole journey that I've had (I worked at Vogue India after Parsons) gave me a new way to look at the emerging world from an editorial and commercial perspective.  Emerging markets are supremely interesting—we're leapfrogging over things that took years to work toward as developing industries. We're starting from the ground up and we have a blank slate because people don't tend to consume from within the continent. As Africans we tend to believe we have to look elsewhere to buy.
GB: I think Nisha being African is completely central to why this project works. One big problem in the Middle East is that they're bringing in people from the West to launch these magazines…so this project hinges on her personal tie.
NK: Moving back home was about finding my voice in that industry. I wanted to do something personal and start something that really had impact and that could contribute to conversations. Magazines and e-commerce are leaping over fundamental issues like the lack of platforms and basic information.
GB: Magazines and e-commerce can't do the industry justice until there's a better framework.
Who's Industrie Africa's target audience? And what do you hope for Industrie Africa to achieve?
NK: At launch we're very interested in reaching people in the fashion industry and anyone with a vested interest in it, whether you're a consumer or buyer or retail store. We want to focus predominately on people in the industry, though, so we can change how people interact with the continent through fashion. Its important to change it from the inside out; we hope that editors who are looking to profile interesting things and designers that have showrooms in Paris are able to learn about something new. Industrie Africa promotes local talent and helps people looking for unique items in a less conventional way.
What about the spirit of African culture does the global fashion world need most? What do you feel is missing that Industrie Africa will provide?
NK: There needs to be change in terms of how people perceive Africa. Its more than an outlet for philanthropy. Its more than just tribal or indigenous wares. Its more than a one-off article about Naomi Campbell visiting Lagos. We have a history to share and an ecosystem to celebrate.