Sign up for our newsletter
Abella Danger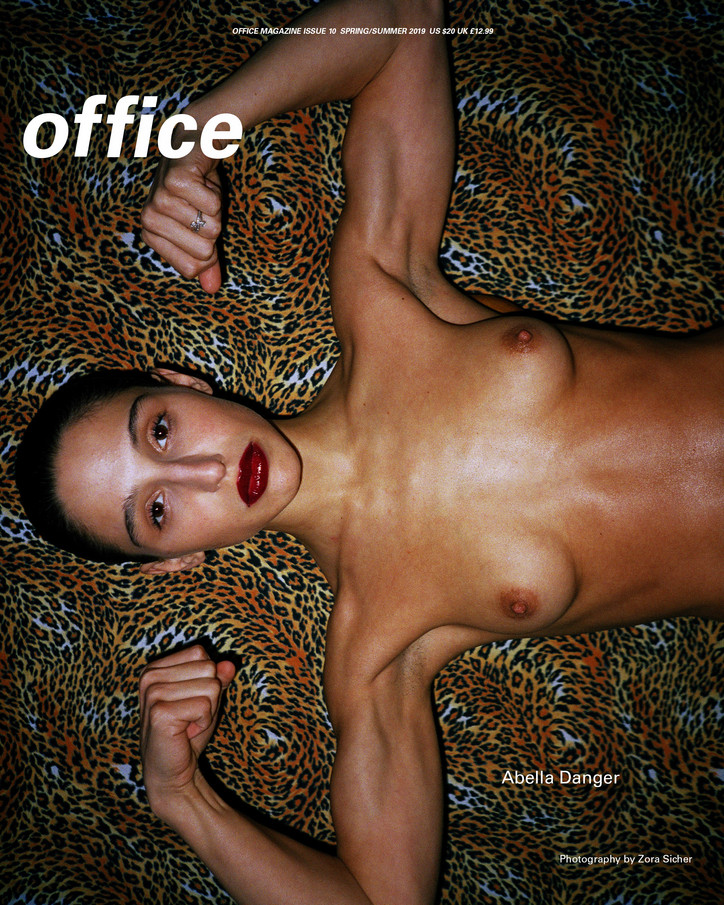 Kira wears shoes stylist's own.
Emotional Exhibition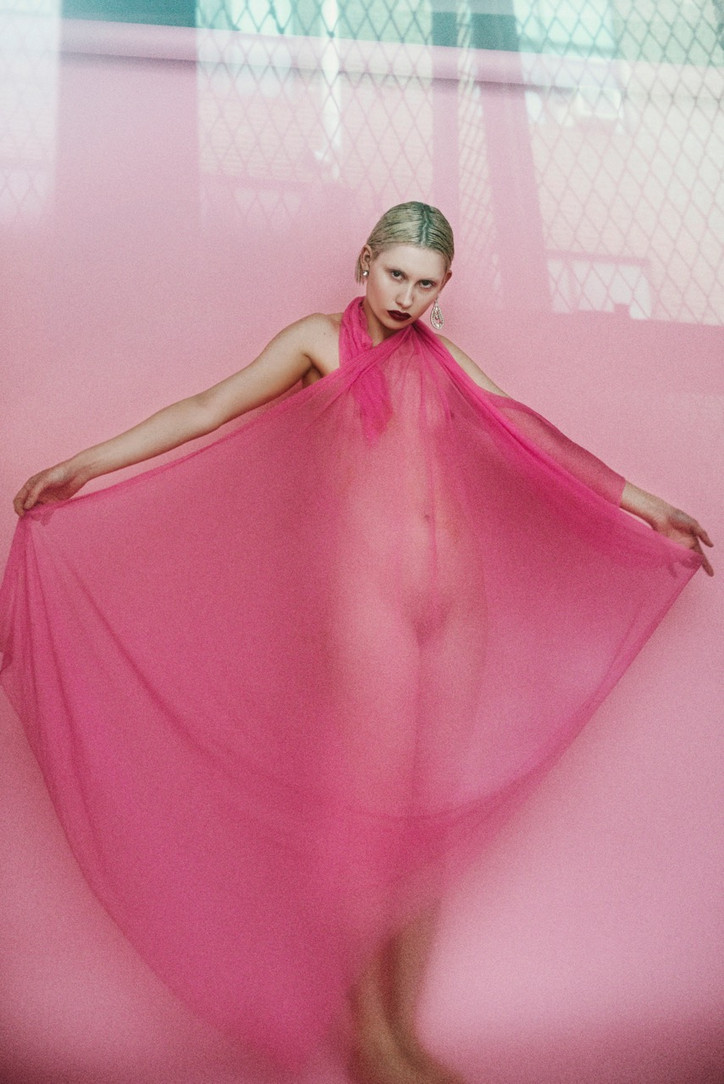 Anna intentionally began with no pre-existing concept in mind, so the two female artists could connect deeply on set and collaborate to create spontaneous, unrestricted imagery. "Without having a concept, I can truly open myself and my energy with another person. No ideas, no judgments," Bloda explains, showing what it really means to be—physically and emotionally—uncensored.
Tell me a bit about the concept of this photo series.
I don't have one. Without having a concept, I can truly open myself and my energy with another person. No ideas, no judgments. That's how I started the shoot with Mary. Slowly as we talked, I began to dig into my vintage collection and pull some stuff spontaneously. We generally talked about our lives, our family relationships. We talked about boys and heartbreak. Pink was the color I used because of her softer side and her spiritual depth.
What attracted you to Mary as a creative?
She's an emotional exhibitionist like myself. She has no filters. She is honest. She is real. I've been fascinated with her personality for quite a few years. 
What three words would you use to describe your photography aesthetic?
Erotic, campy, cool.
Did Mary influence your direction in this photoshoot?
She embraced my suggestions, and I welcomed hers. The photoshoot was like an intimate dance.
What inspired the overall look?
I wanted her to look tough like a prisoner, so I balanced her femininity with pastels.
What's the perfect song / artist to listen to while looking at these photos?
We were listening to Chopin, the Polish composer, and The Driver soundtrack.
You heavily explore the female body in all of your modeling work and photography. What does sexuality mean to you?
The women's body is like a costume—pure and honest. You can lie with clothes, but when you are naked, you're exposed and defenseless. I see truth in the female body.
How does being behind the camera influence your modeling work and vice versa?
The best models don't give a shit about the camera.
According to Time Magazine, women photographers are three times less likely to be hired by large media companies compared to men. How does being a female photographer affect the dynamic between you and other female models on set?
I always have to be careful not to push boundaries. I only take what the model wants to give.
Streetwalking in Kabukicho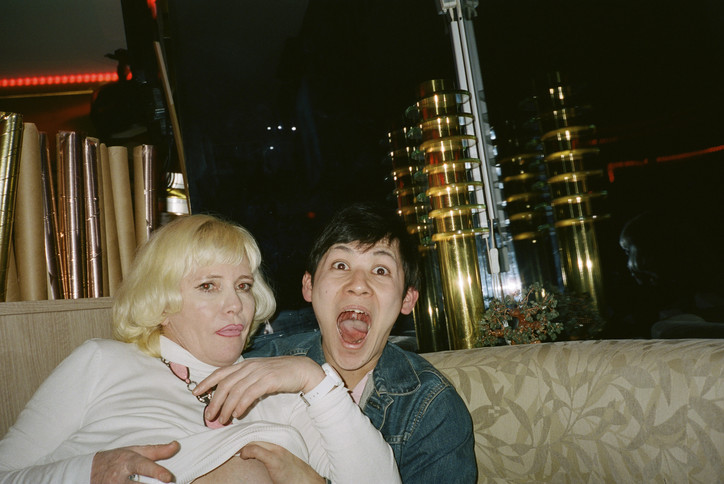 Sukkar documented the journey––filled with afterhours locals-only club nights, used-panty vending machines and long strolls through the neon-lit streets––on his 35 mm. point and shoot. But in a series you'd expect to elicit shock, through Sukkar's lens, the city's most standout feature is the harmony between its mundanity and overt sex culture. There's no trace of either the shame or bragadoccio that you might expect in a photo series of American stripclubs and sex shops. And according to Sukkar, the streets felt chiller, too. "It always felt very safe to go off and explore," he told office. "Doing so in America requires more caution."
Sukkar felt so at ease there that one night after Cobain retired to the hotel, he went out with some local guys he met earlier in the trip. Nobody spoke English, so they communicated via Google Translate as they bounced around between clubs that don't admit tourists. "I don't want to get into detail," Sukkar explained, "but I got back to my hotel at 9 a.m. and woke up a few hours later to Frances banging on my door because we were late for the airport." It's cool, though; the photos speak for themselves.
Check out Sukkar's Kabukicho photo series, below.
Boy Camp
The restraint seems to have been one that Bidgood thrived on, dabbling as he did in the worlds of drag, hustling, and pornography; elements from these not-so-different realms combine to form a surprisingly tasteful (albeit titillating) body of work.
Such euphemistic magazines as those Bidgood contributed to aren't so antiquated, actually — in the periodical section of Wal-mart some years ago, I stumbled upon and ended up amassing a small collection of a now out-of-print magazine called "Exercise For Men Only" that was essentially a modern equivalent of "Muscleboy." It didn't contain anything nearly as fanciful as Bidgood's dreamlike layouts, but comparing the two is essentially a study in the evolution of the self-perception of gay men. Bidgood's fuchsia wonderland bathed in glitter and gold is a world apart from the straightforward beefcakes "demonstrating" workout routines in "Exercise For Men Only." Somehow, in a time that was ostensibly more repressive toward homosexuality, the expressive joy of the 60s seems to have been at a majestic zenith, the self-perception of queerness, at least in Bidgood's case, fully embracing prettiness, daintiness, fairy-ness, which, if we are to use "Exercise For Men Only" as example, seems to have been siphoned out of the gay community in the past 50 years in favor of machismo.
Whether it's machismo or effeminate eleganza, however, what is at play is the power of camp — the over-the-top bliss in corny extravagance, the unashamed sentimentality connected to an unreasonably idyllic state of being that makes the imagery at once cringe- and sigh-worthy. James Bidgood's work is the femme answer to Tom of Finland, the softer side of the same coin. Both are camp at its absolute best, where it crosses into the lofty realm of art. Both art and camp contain a similar loftiness: the embodiment of an ideal at its most extreme, taken to heights previously unimaginable.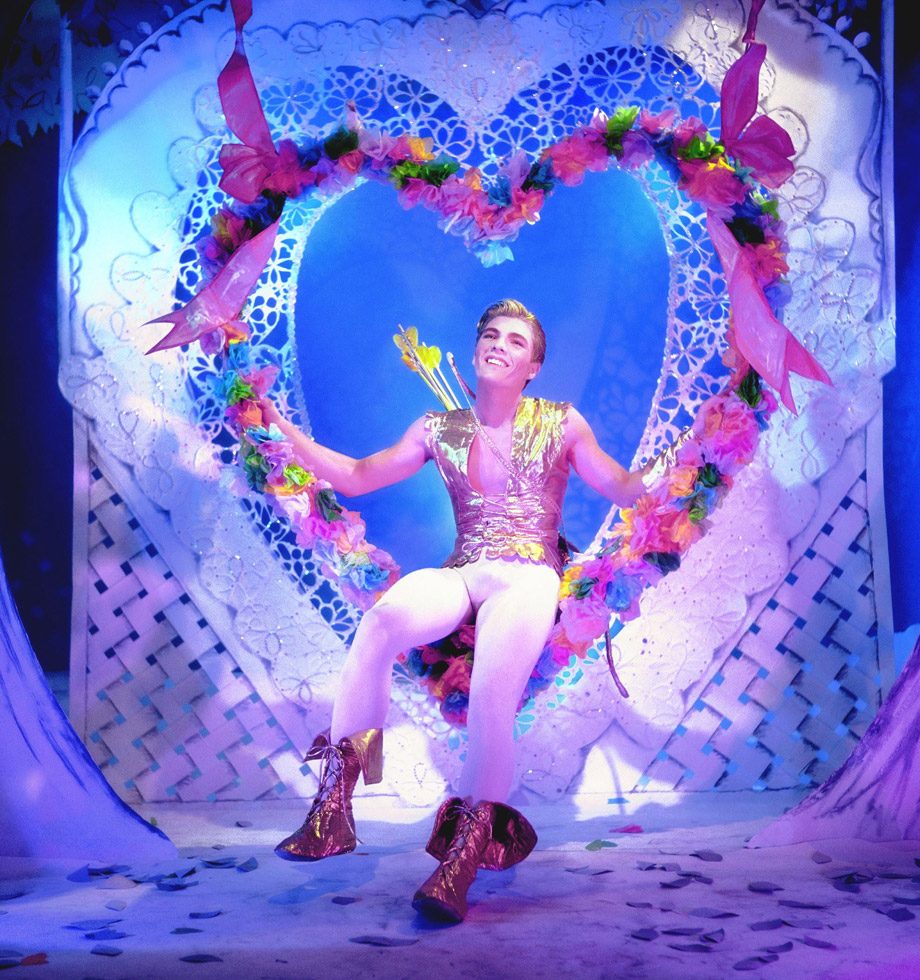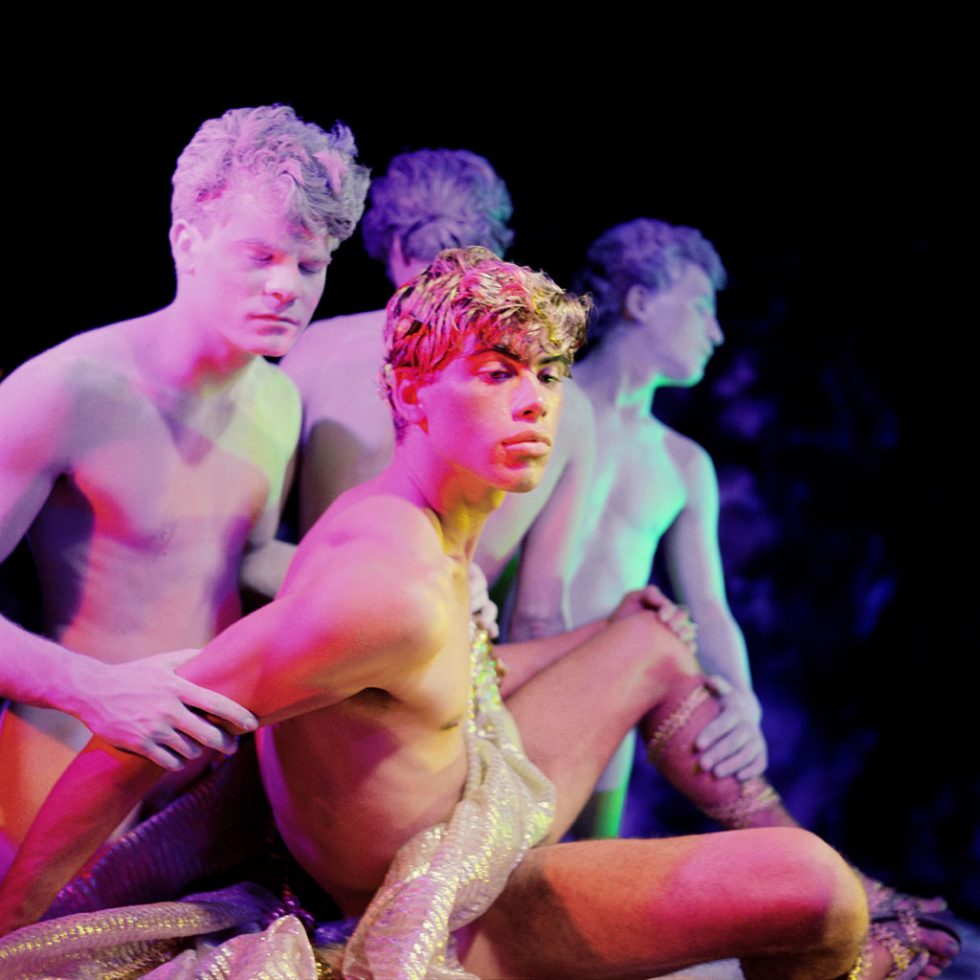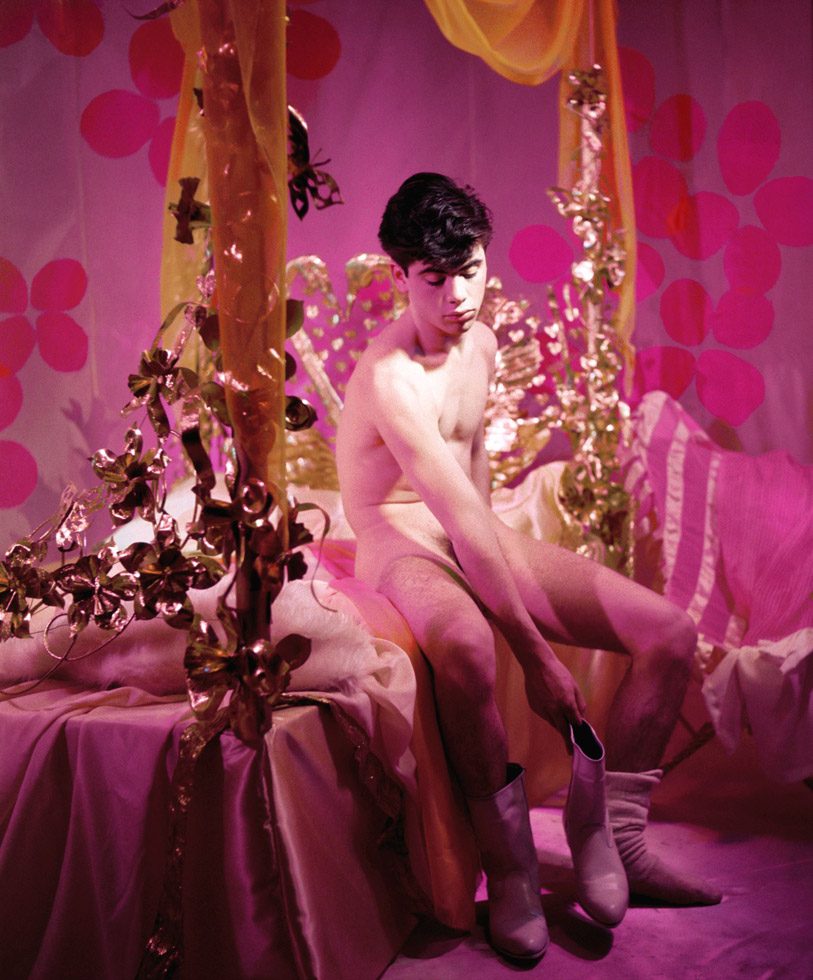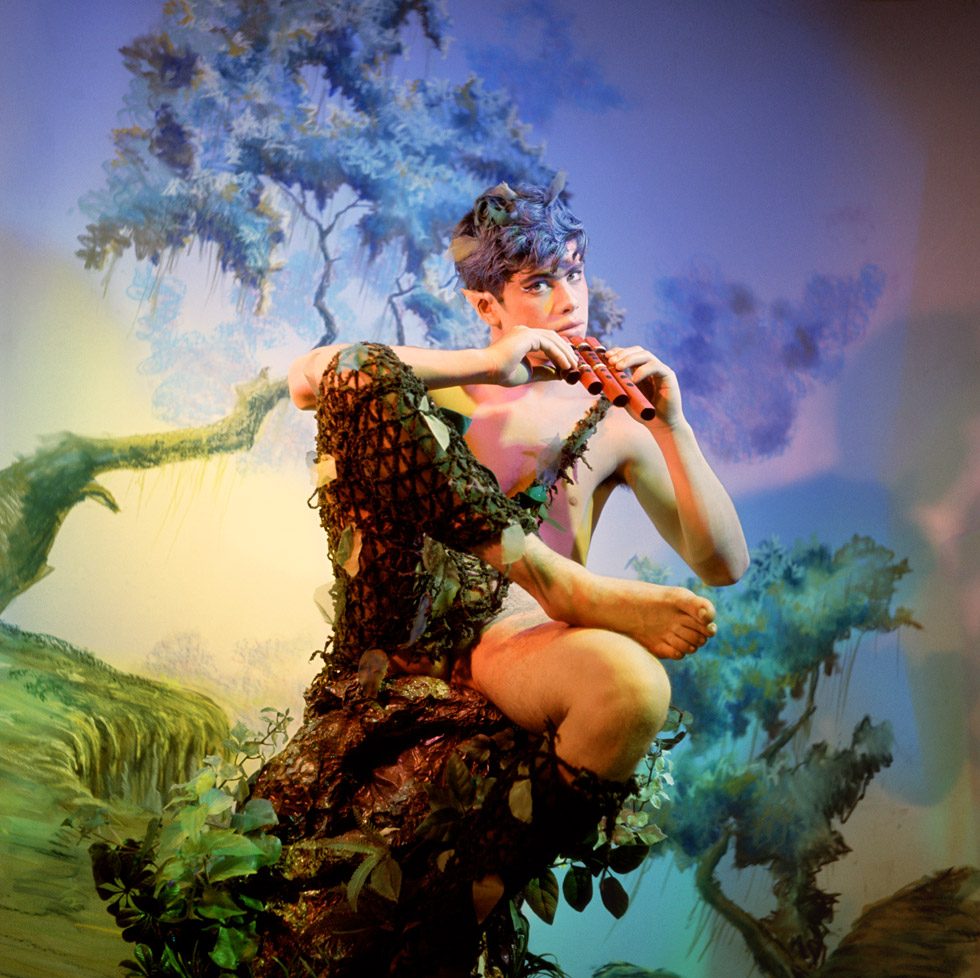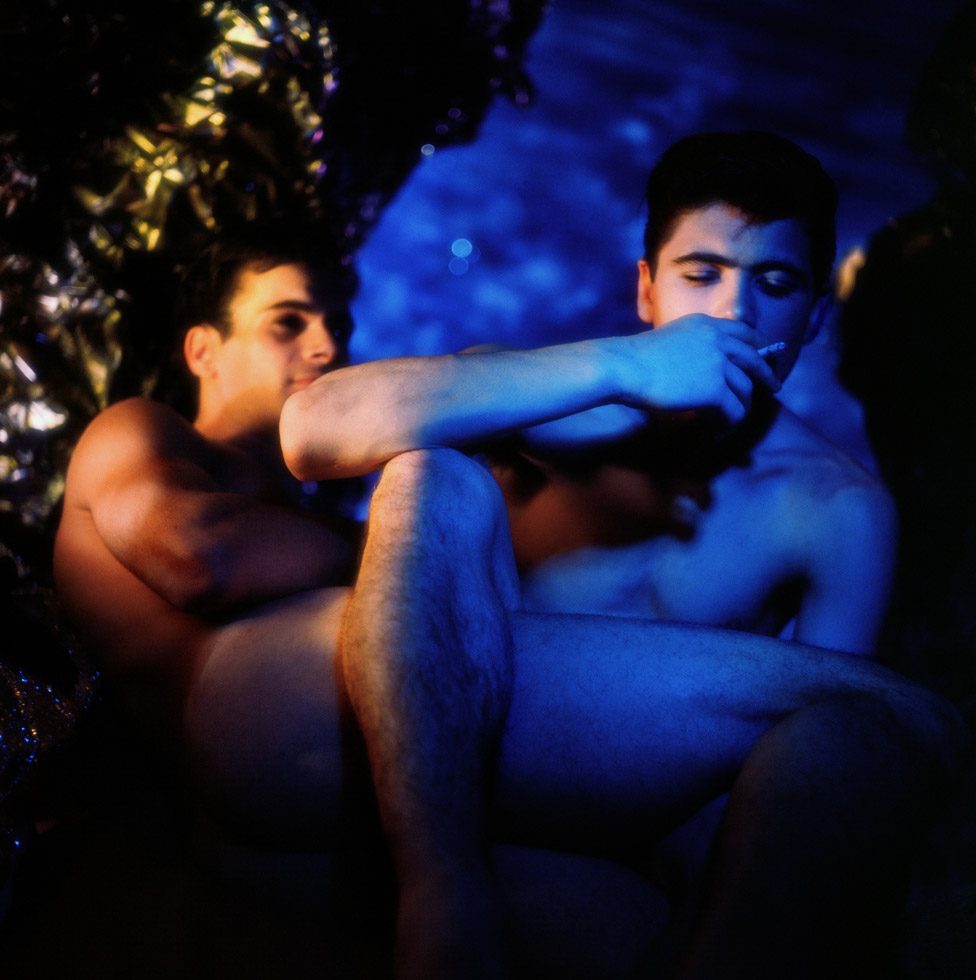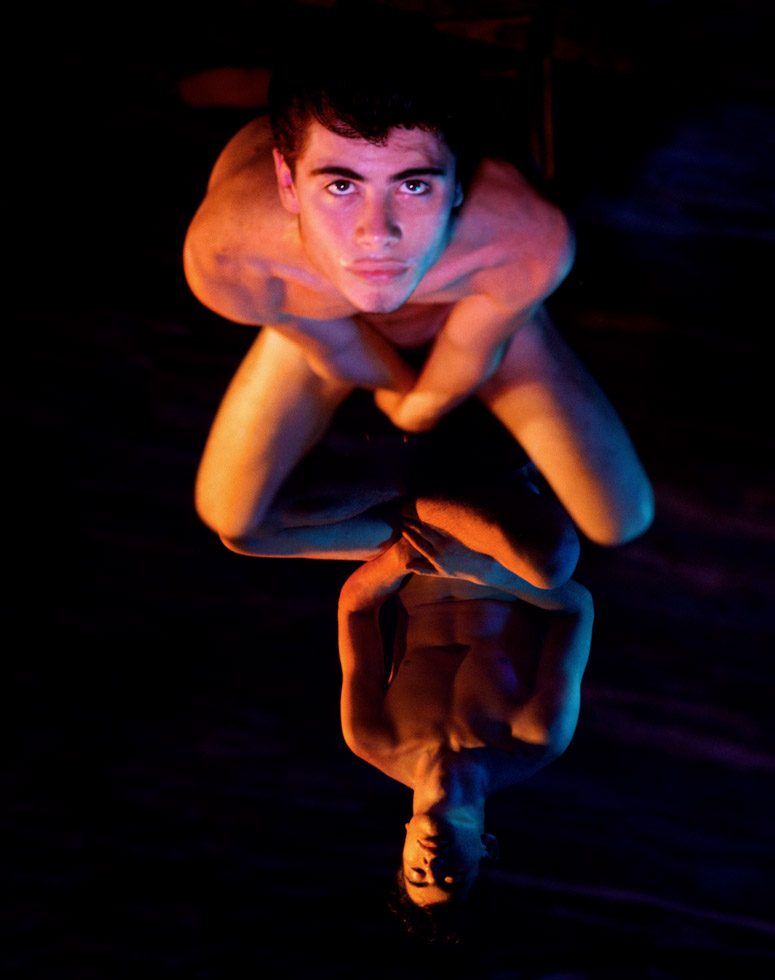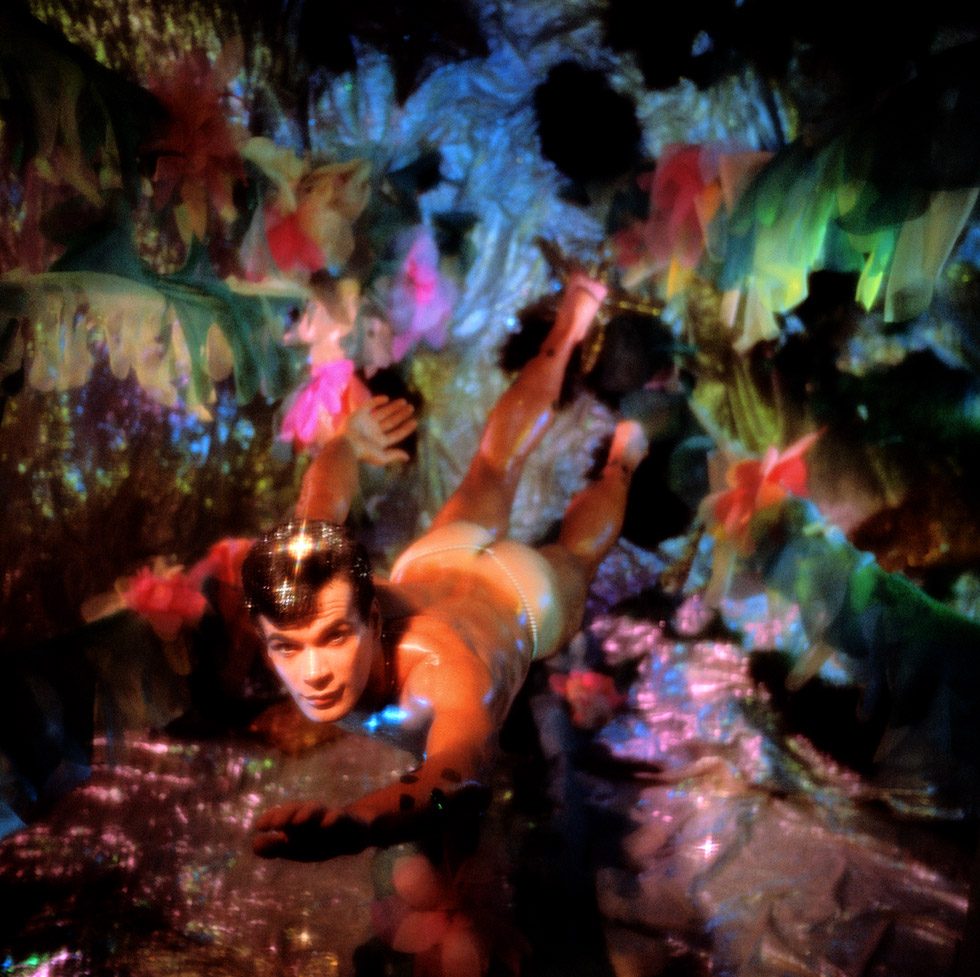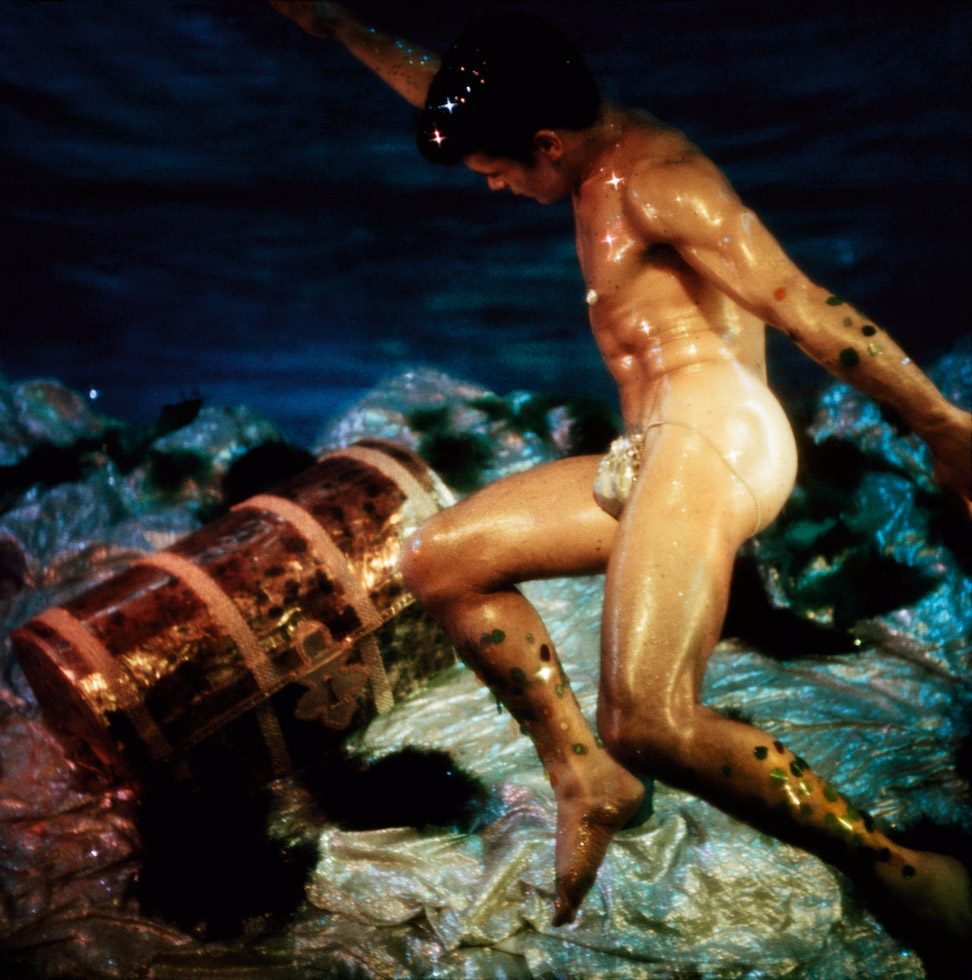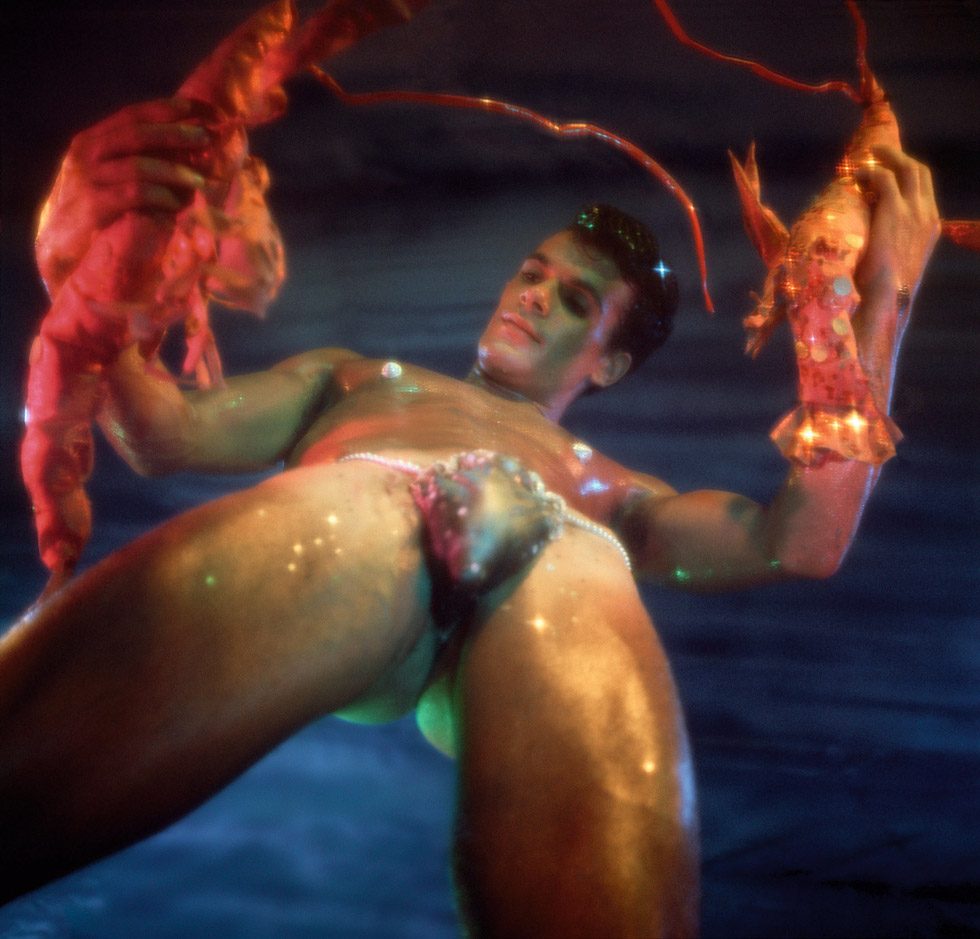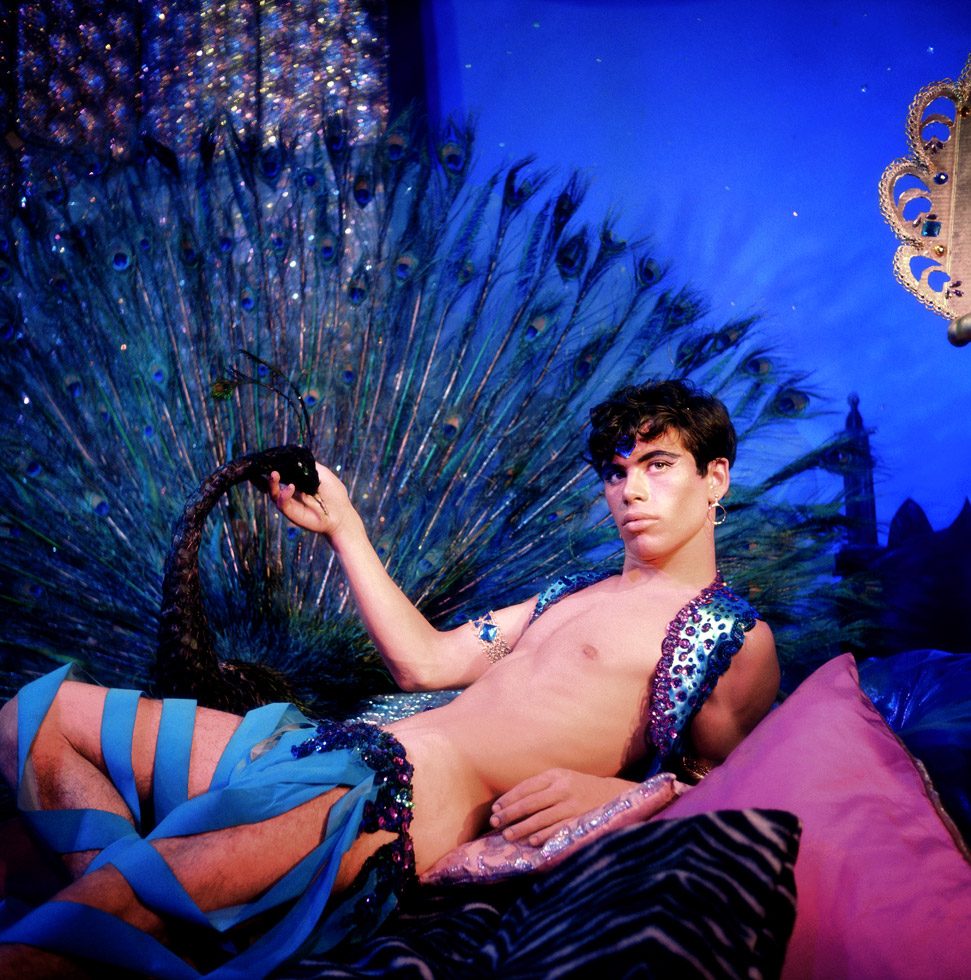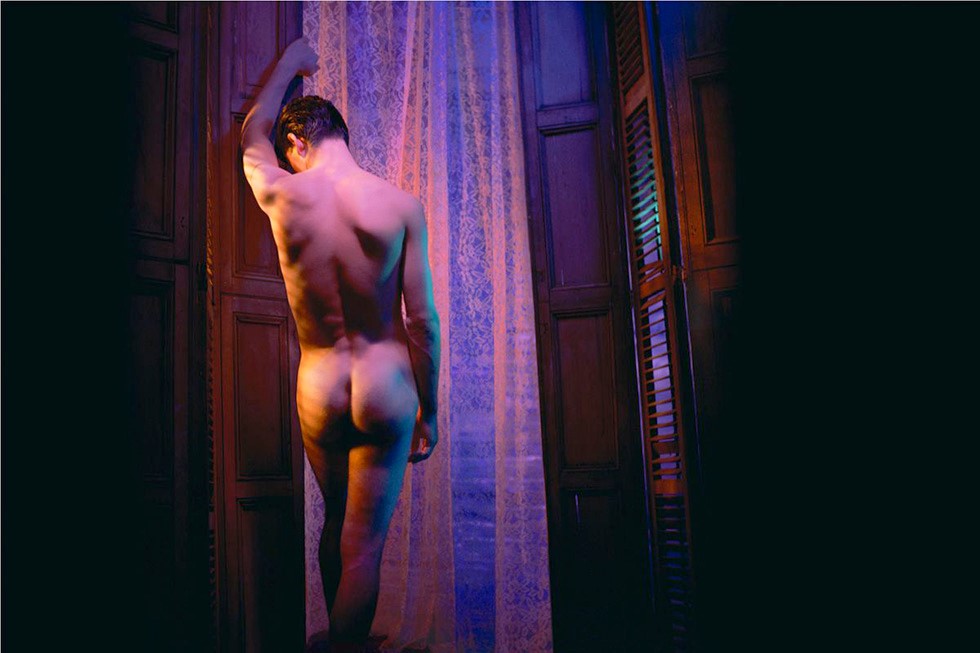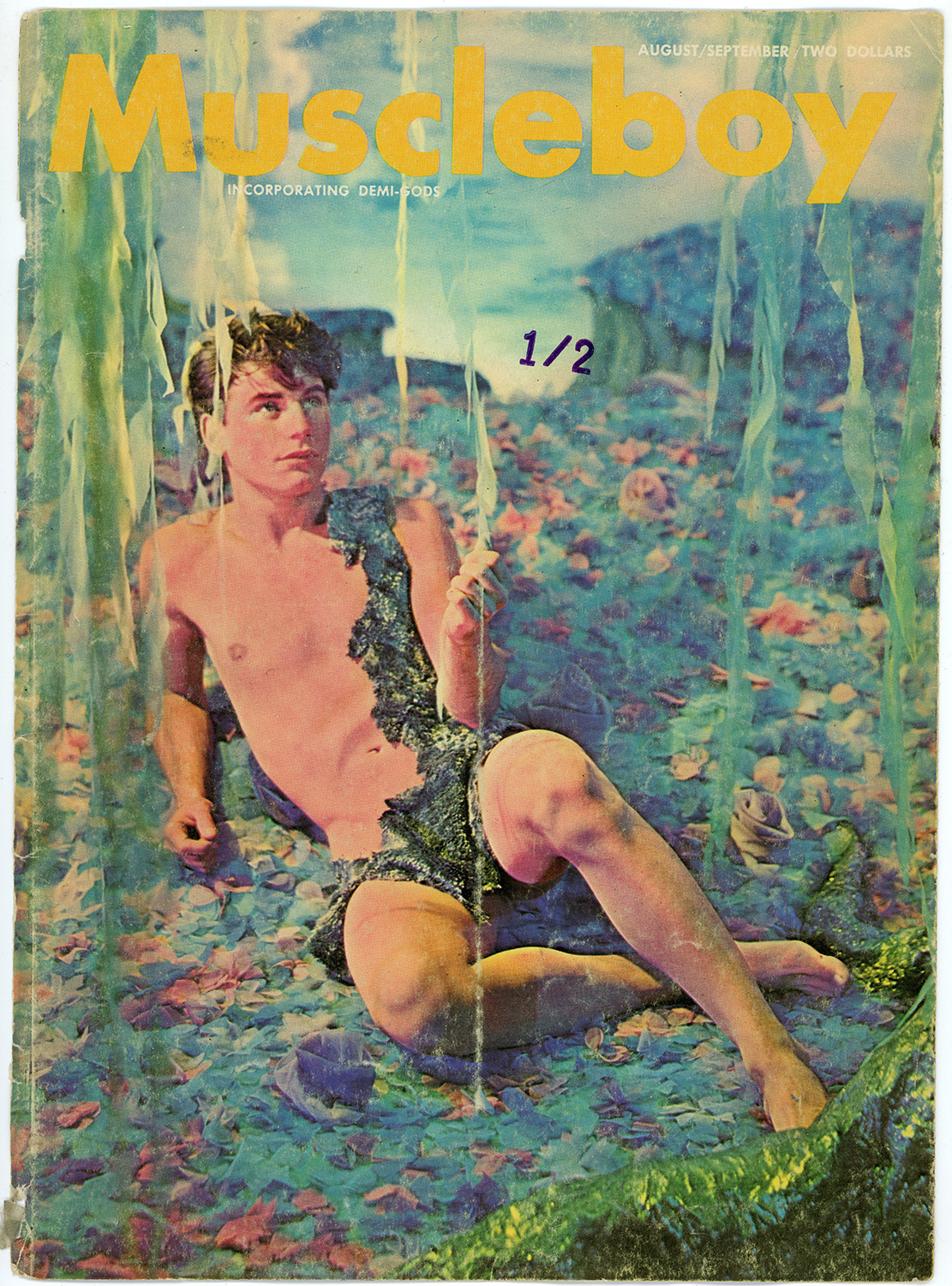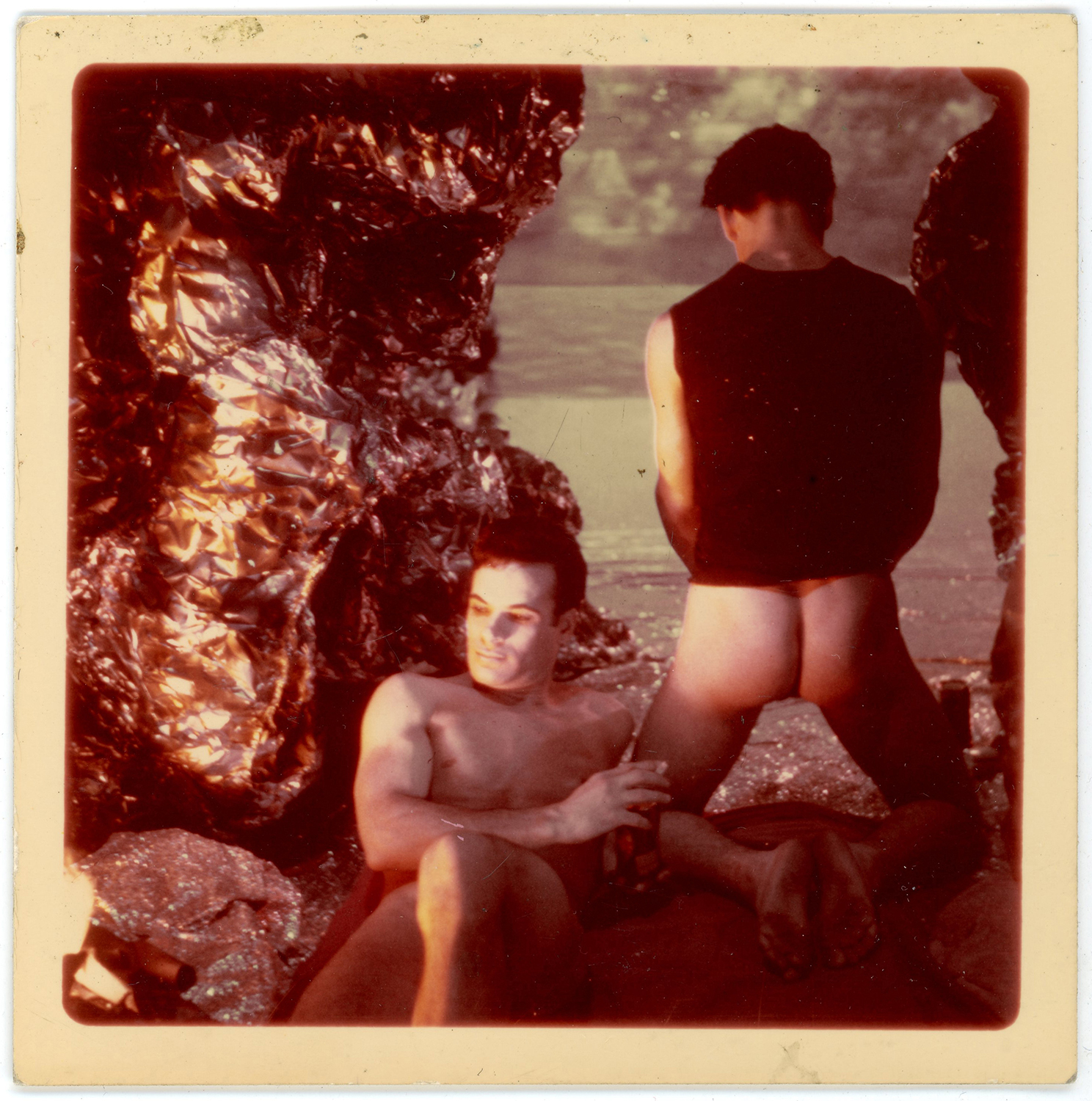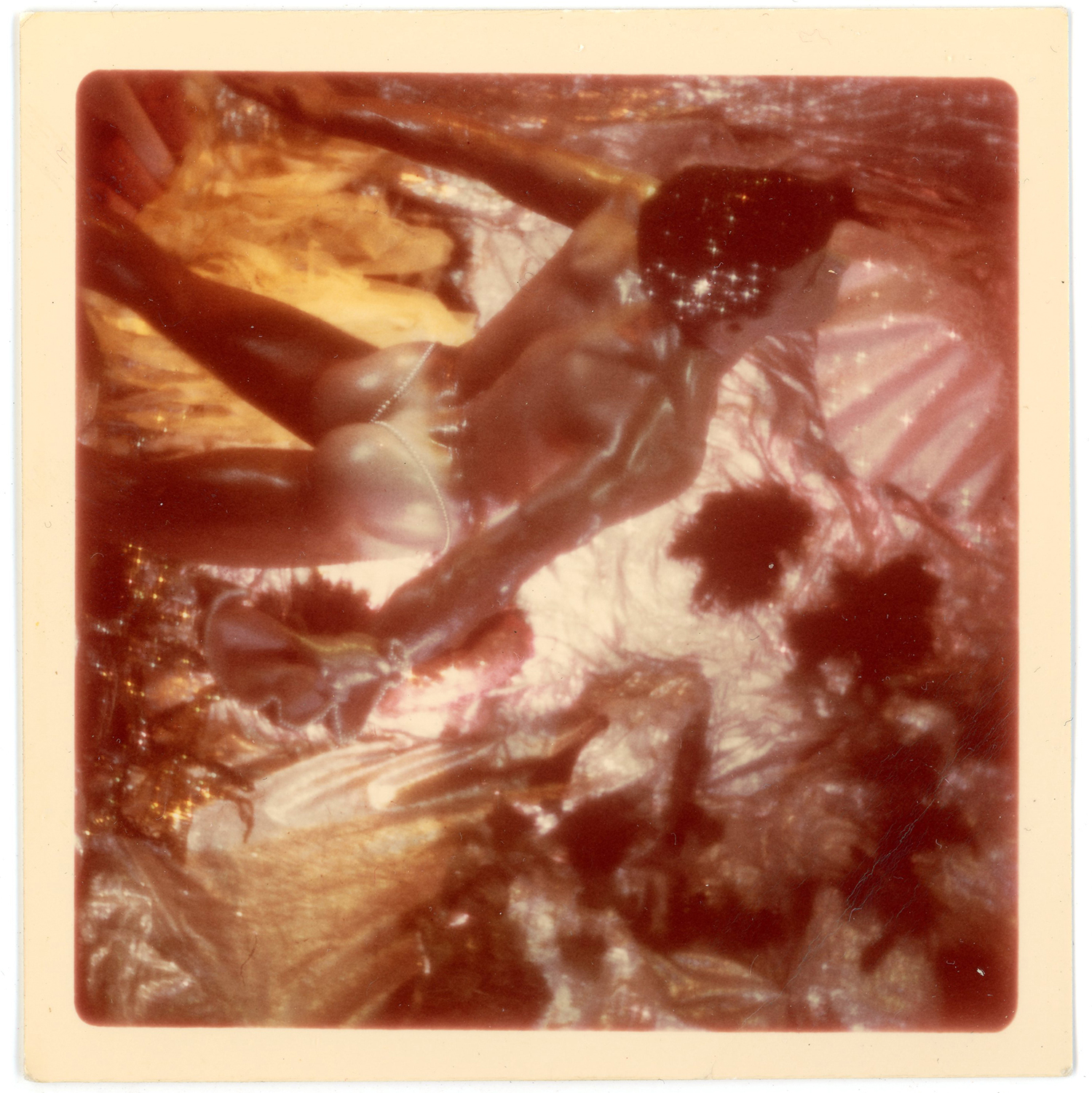 'James Bidgood: Reveries' will be on view through September 8th, 2019. All images courtesy of The Museum of Sex. Full color images courtesy of ClampArt New York. Ephemera images courtesy of Kelly McKaig. Lead Image: 'Blue Boy.'