Sign up for our newsletter
Abella Danger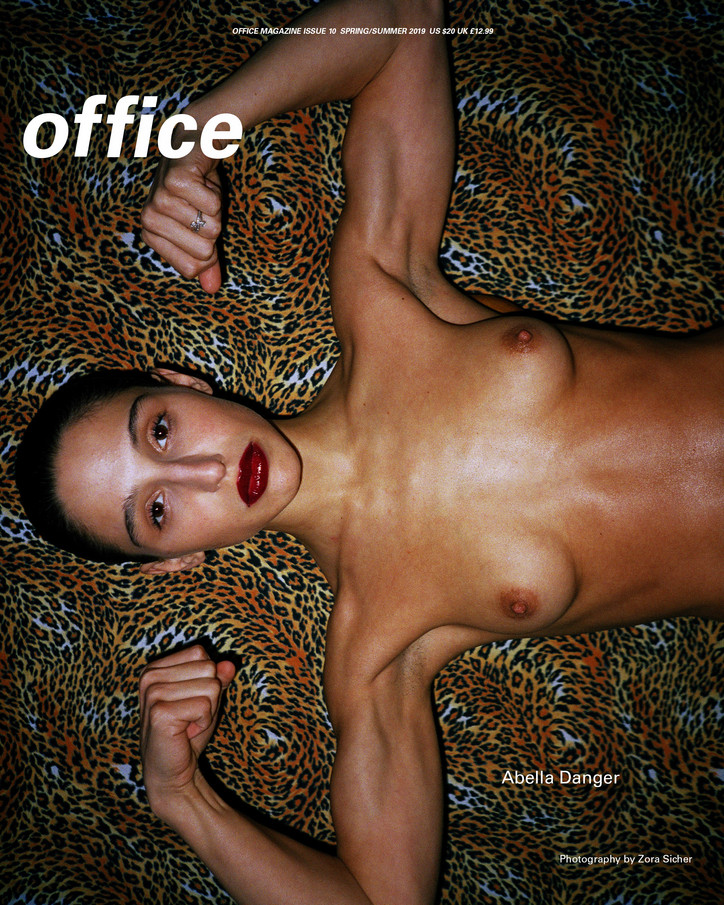 Kira wears shoes stylist's own.
Boy Camp
The restraint seems to have been one that Bidgood thrived on, dabbling as he did in the worlds of drag, hustling, and pornography; elements from these not-so-different realms combine to form a surprisingly tasteful (albeit titillating) body of work.
Such euphemistic magazines aren't so antiquated, actually — in the periodical section of Wal-mart some years ago, I stumbled upon and ended up amassing a small collection of a now out-of-print magazine called "Exercise For Men Only" that was essentially a modern equivalent of "Muscleboy." It didn't contain anything nearly as fanciful as Bidgood's dreamlike layouts, but comparing the two is essentially a study in the evolution of the self-perception of gay men. Bidgood's fuchsia wonderland bathed in glitter and gold is a world apart from the straightforward beefcakes "demonstrating" workout routines in "Exercise For Men Only." Somehow, in a time that was ostensibly more repressive toward homosexuality, the expressive joy here seems to have been at a majestic zenith, the self-perception of queerness fully embracing prettiness, daintiness, fairy-ness, which seems to have been siphoned out of the gay community in the past 50 years in favor of machismo.
It is the power of camp that is at play here — the over-the-top bliss in corny extravagance and unashamed sentimentality over an ideal state of being that makes the imagery at once cringe- and sigh-worthy. James Bidgood's work is the femme answer to Tom of Finland, the softer side of the same coin. Both are camp at its absolute best, where it crosses into the lofty realm of art. Both art and camp contain a similar loftiness: the embodiment of an ideal at its most extreme, taken to heights previously unimaginable.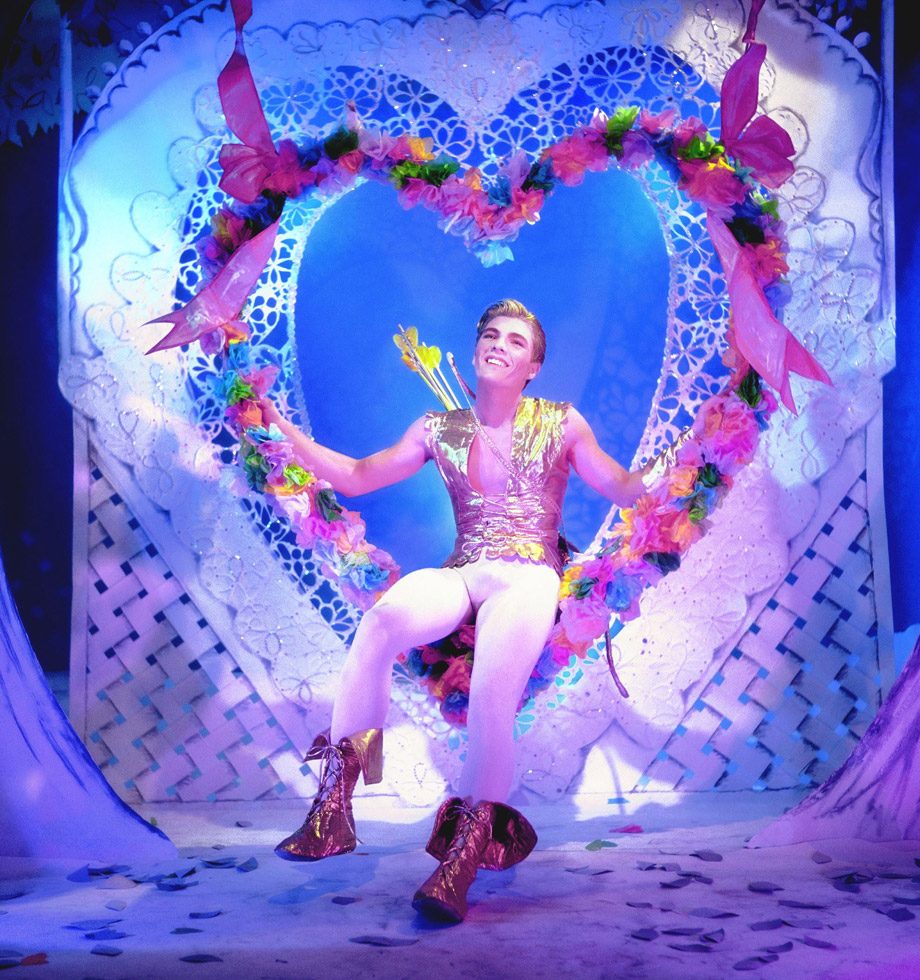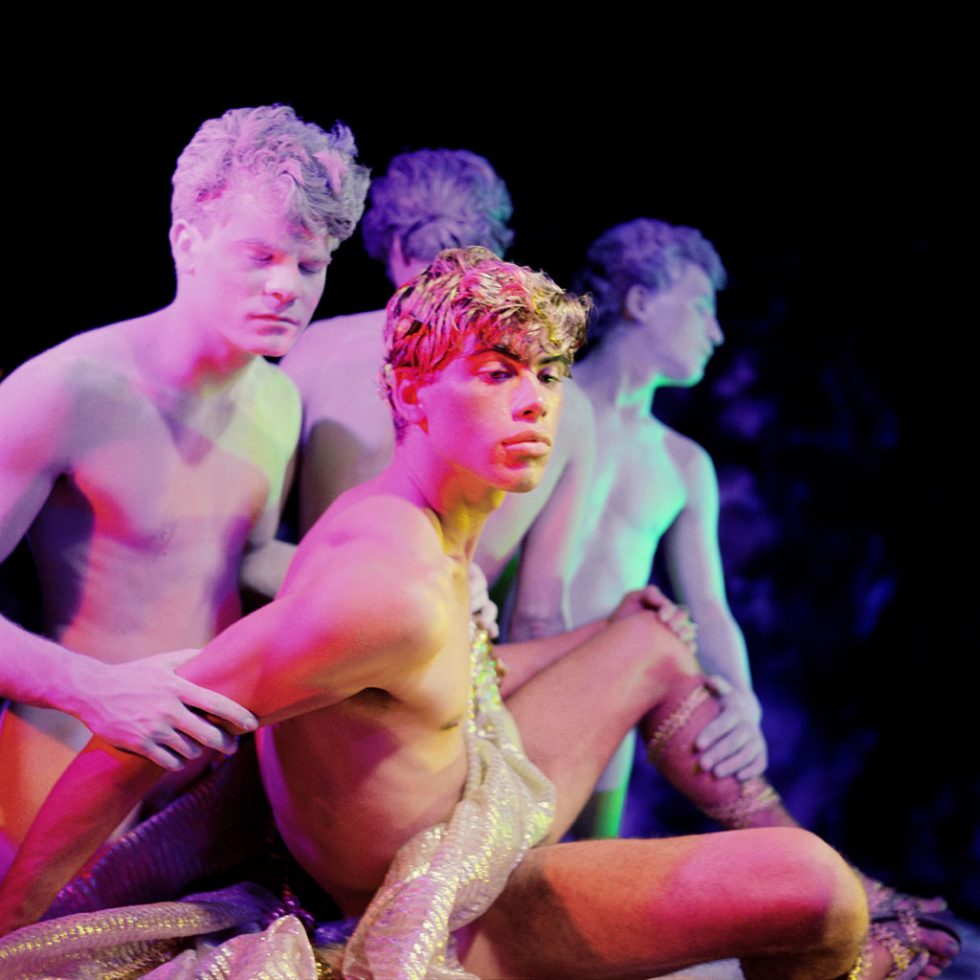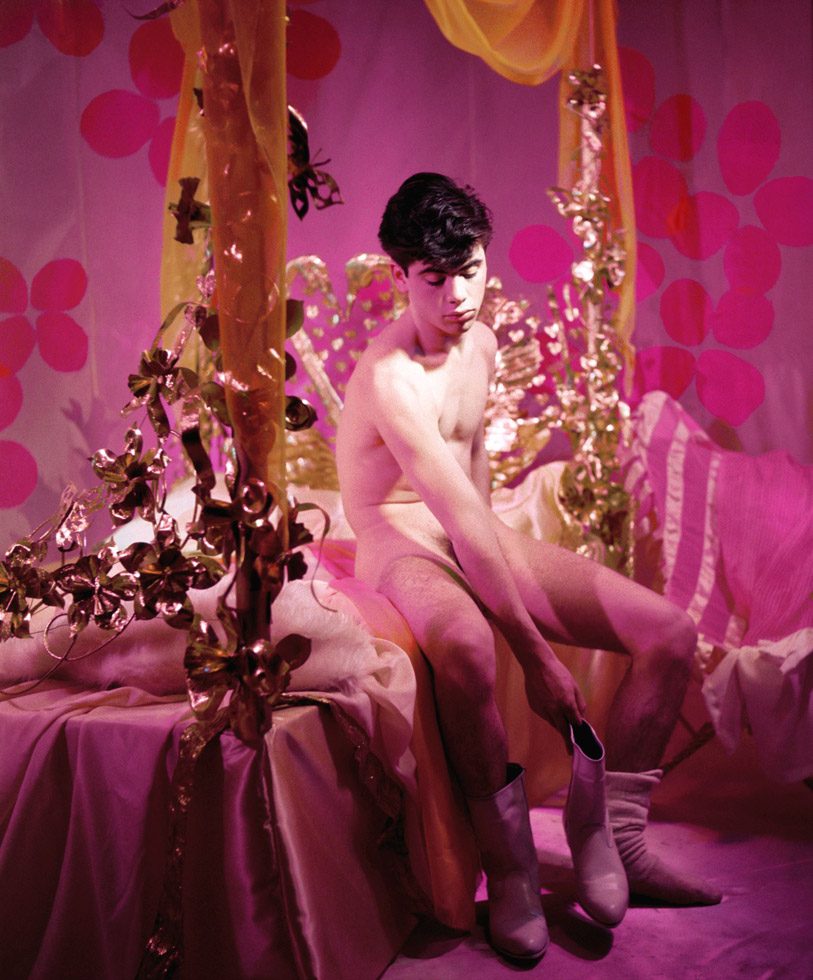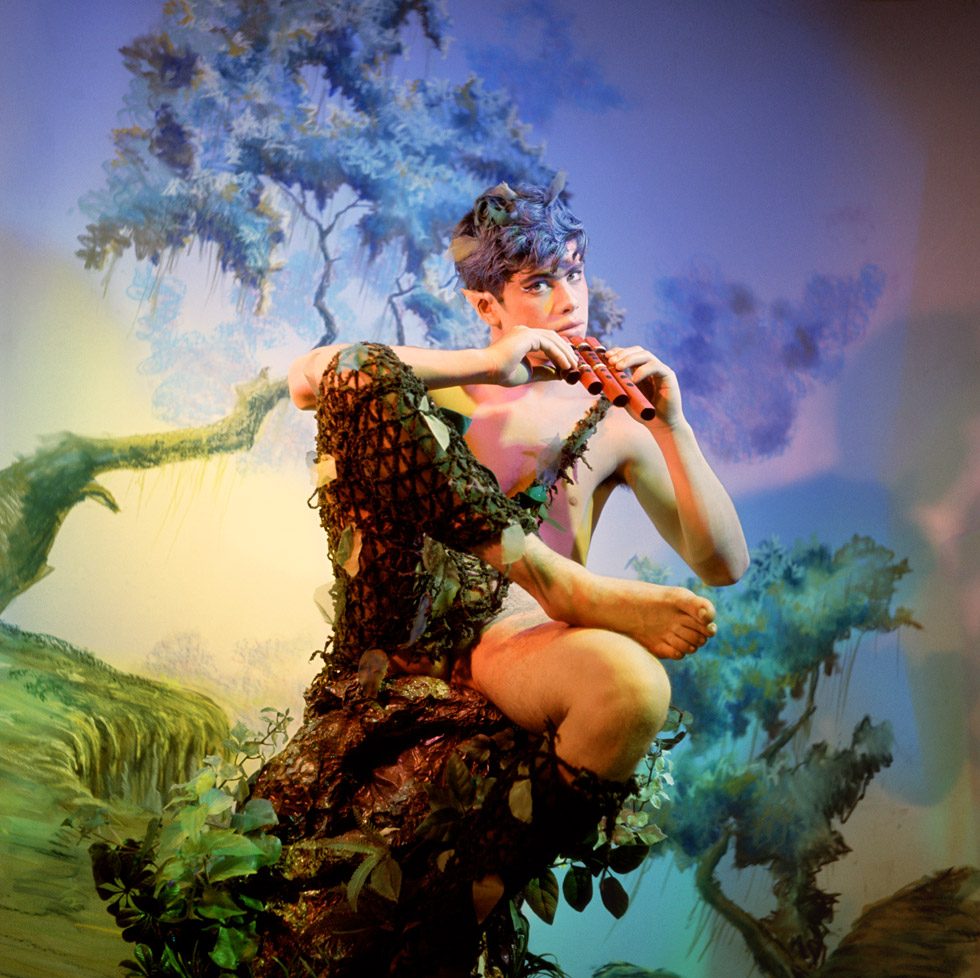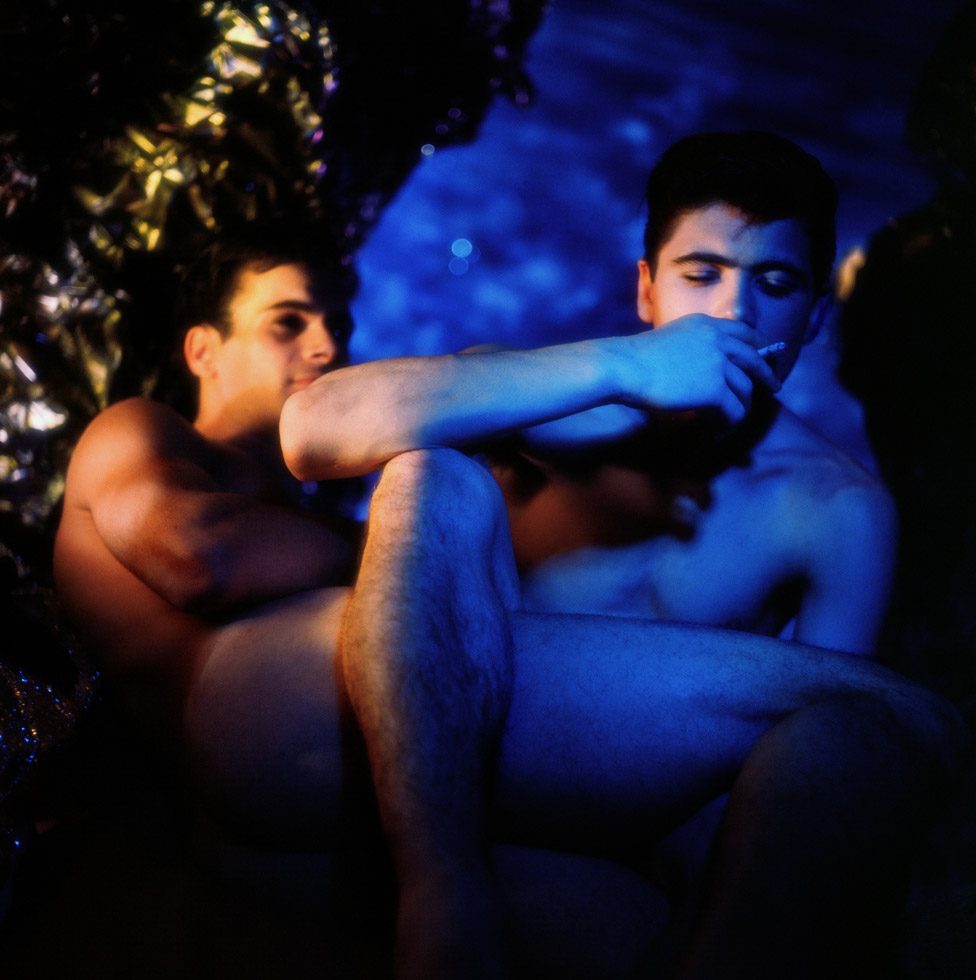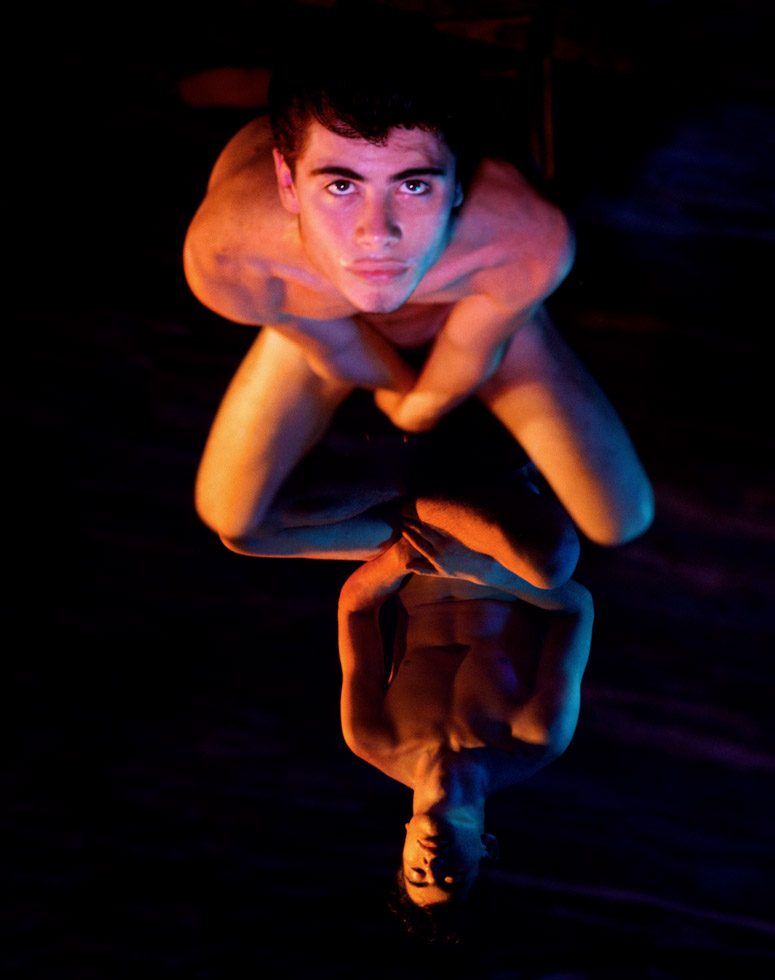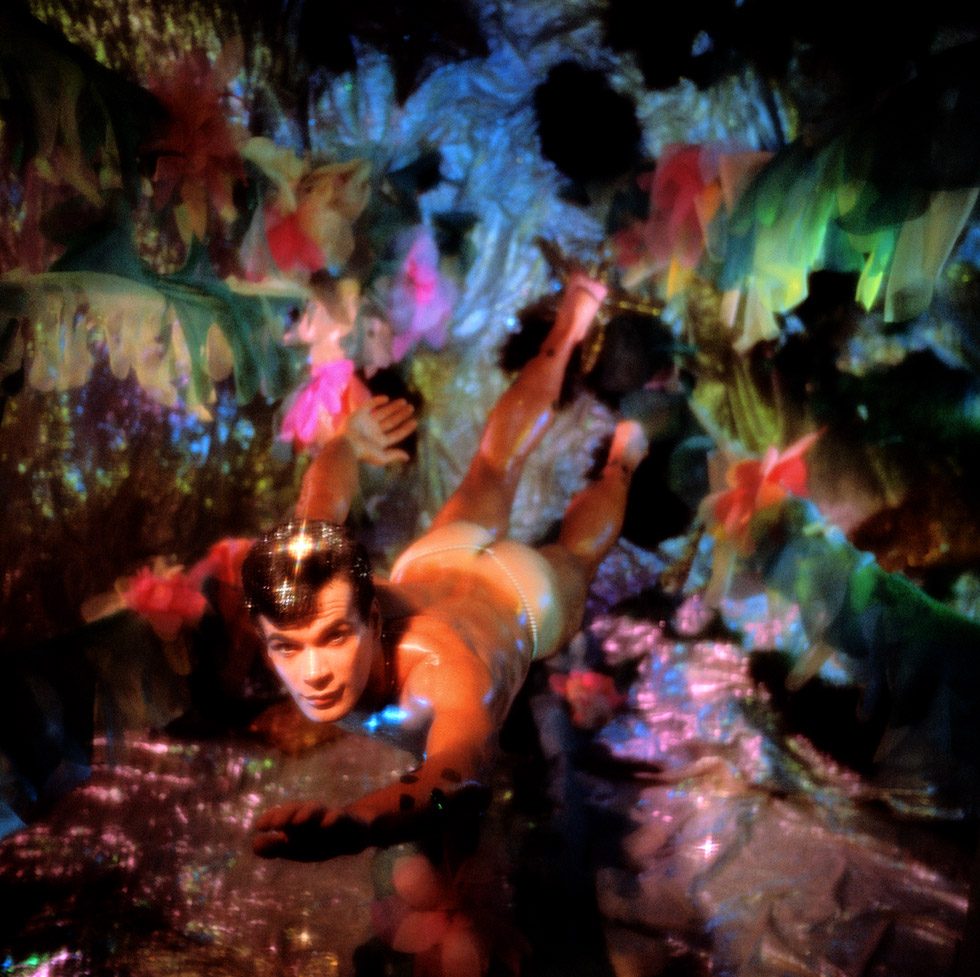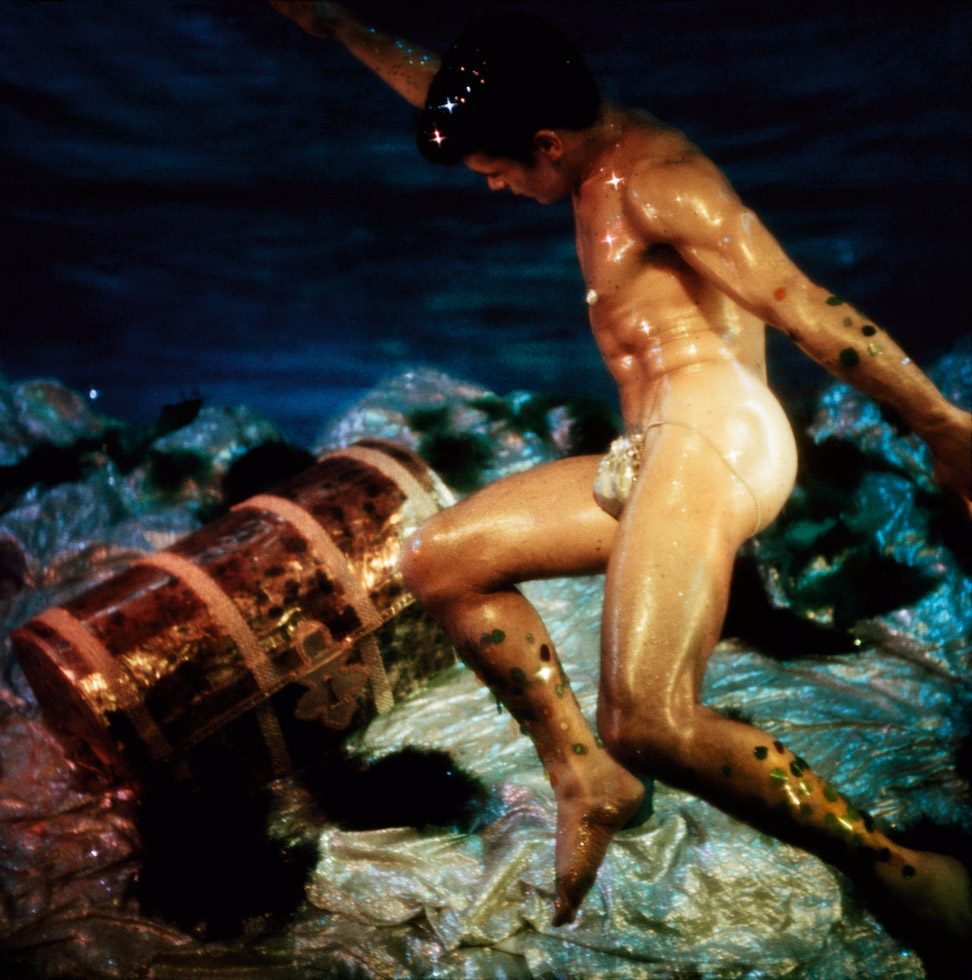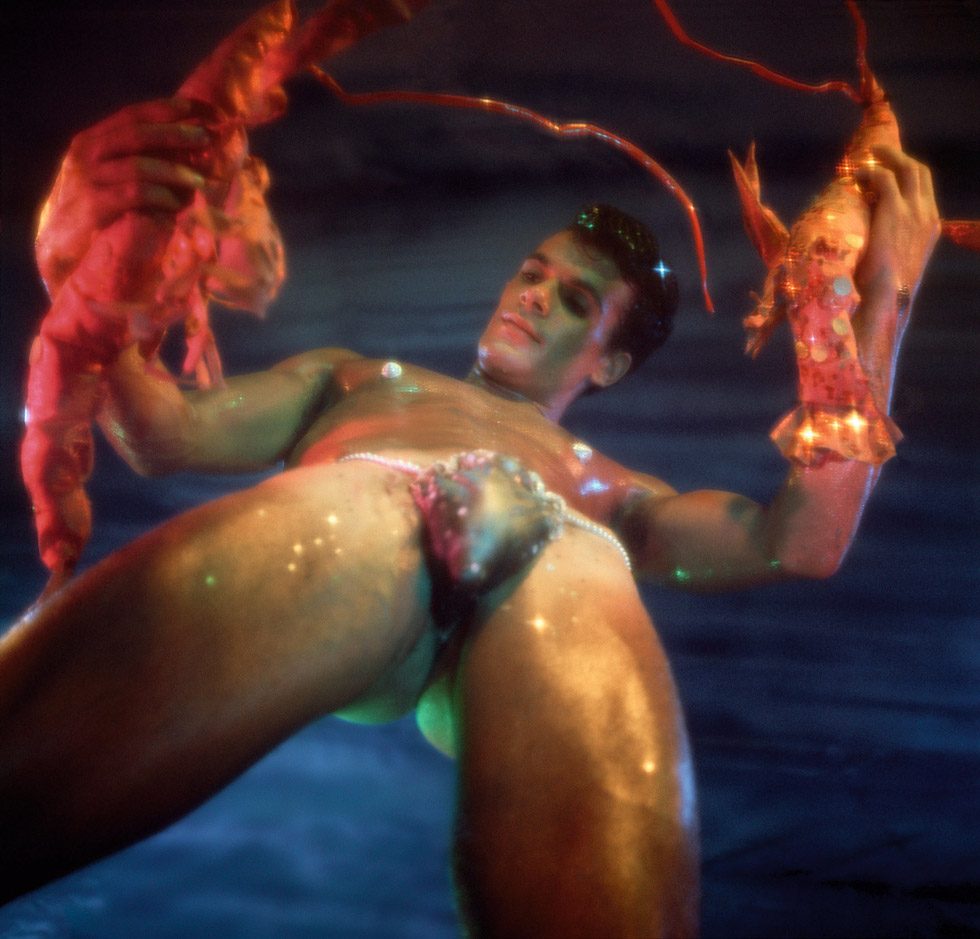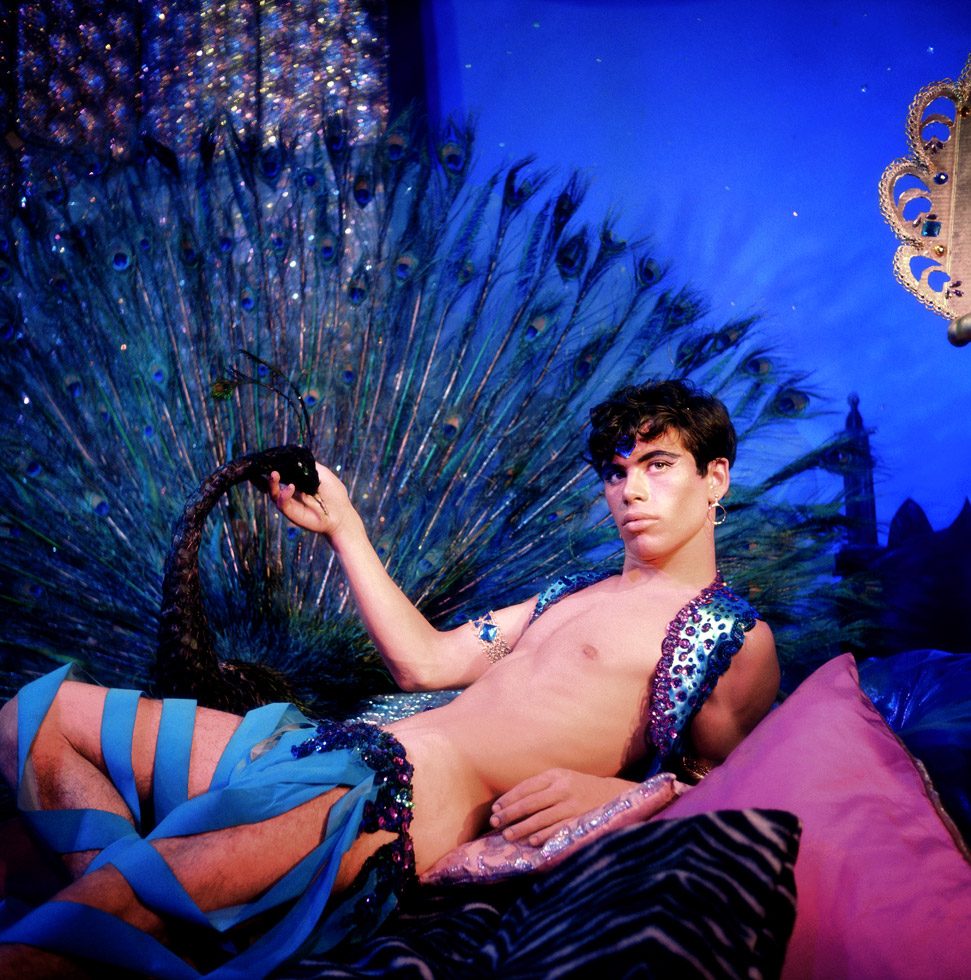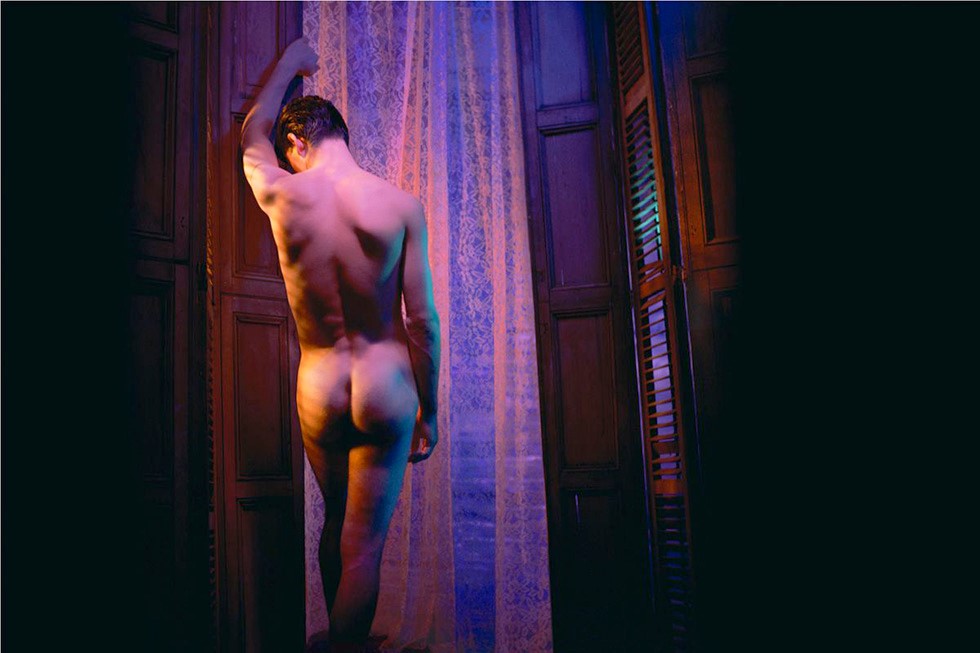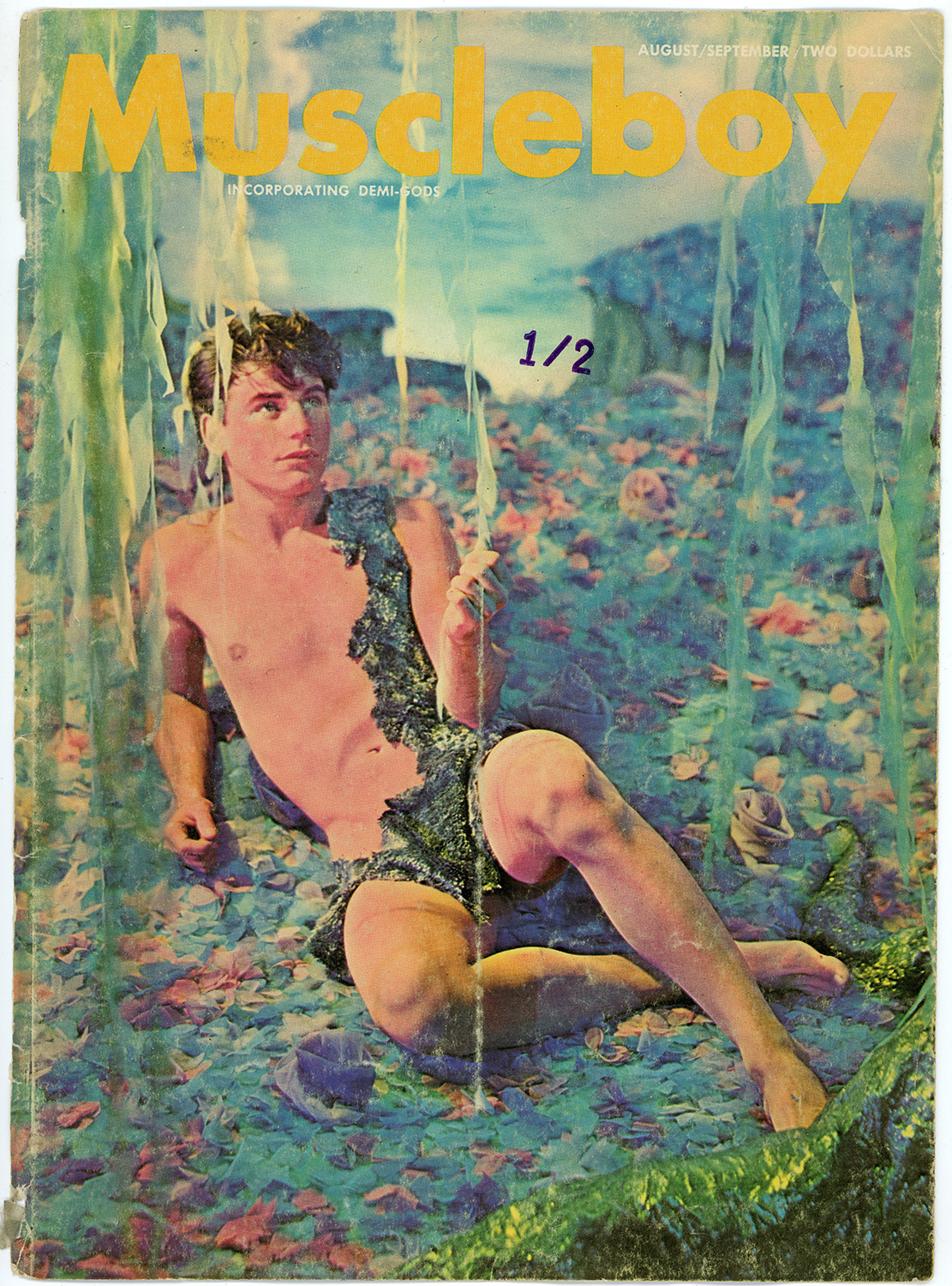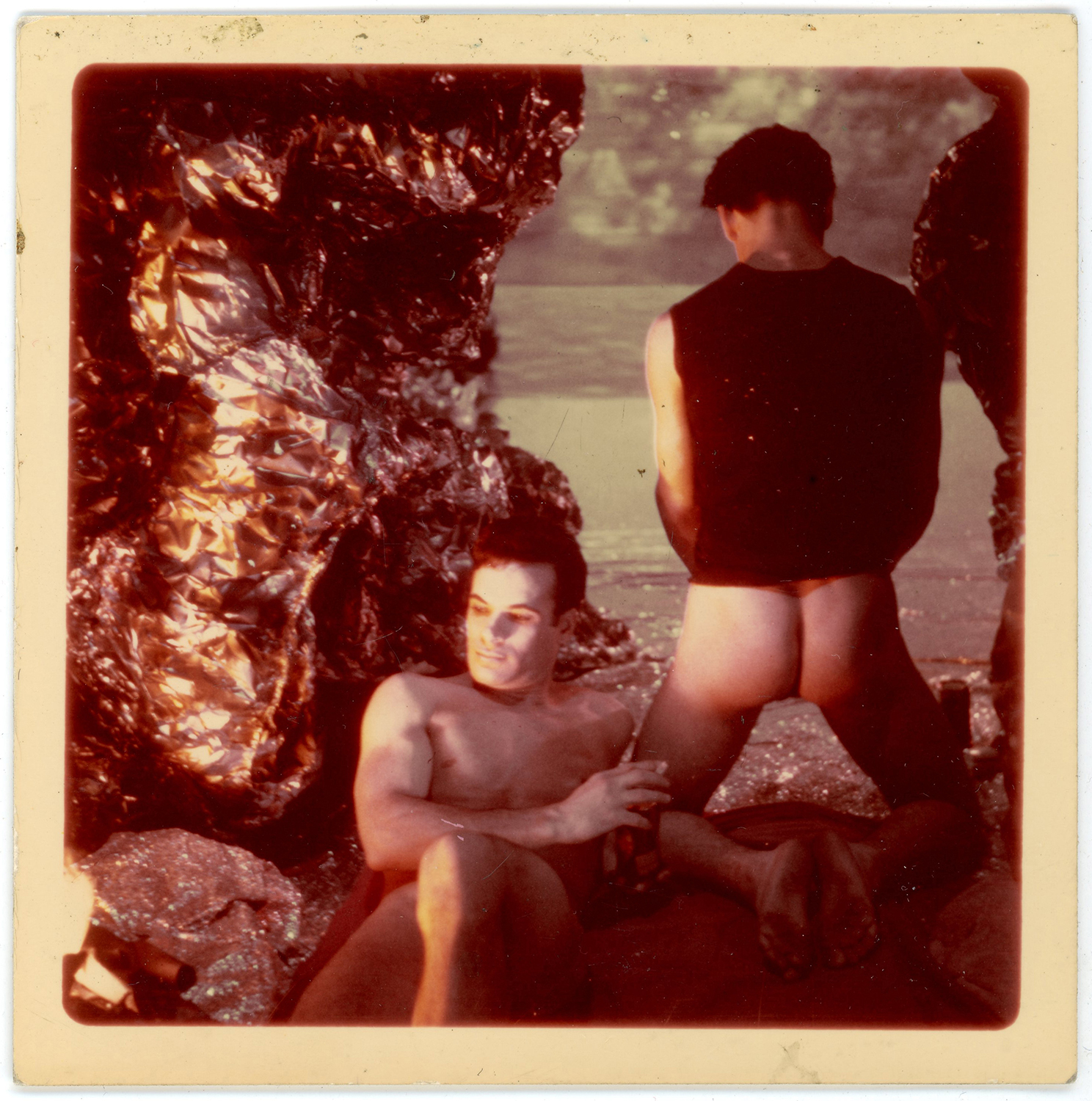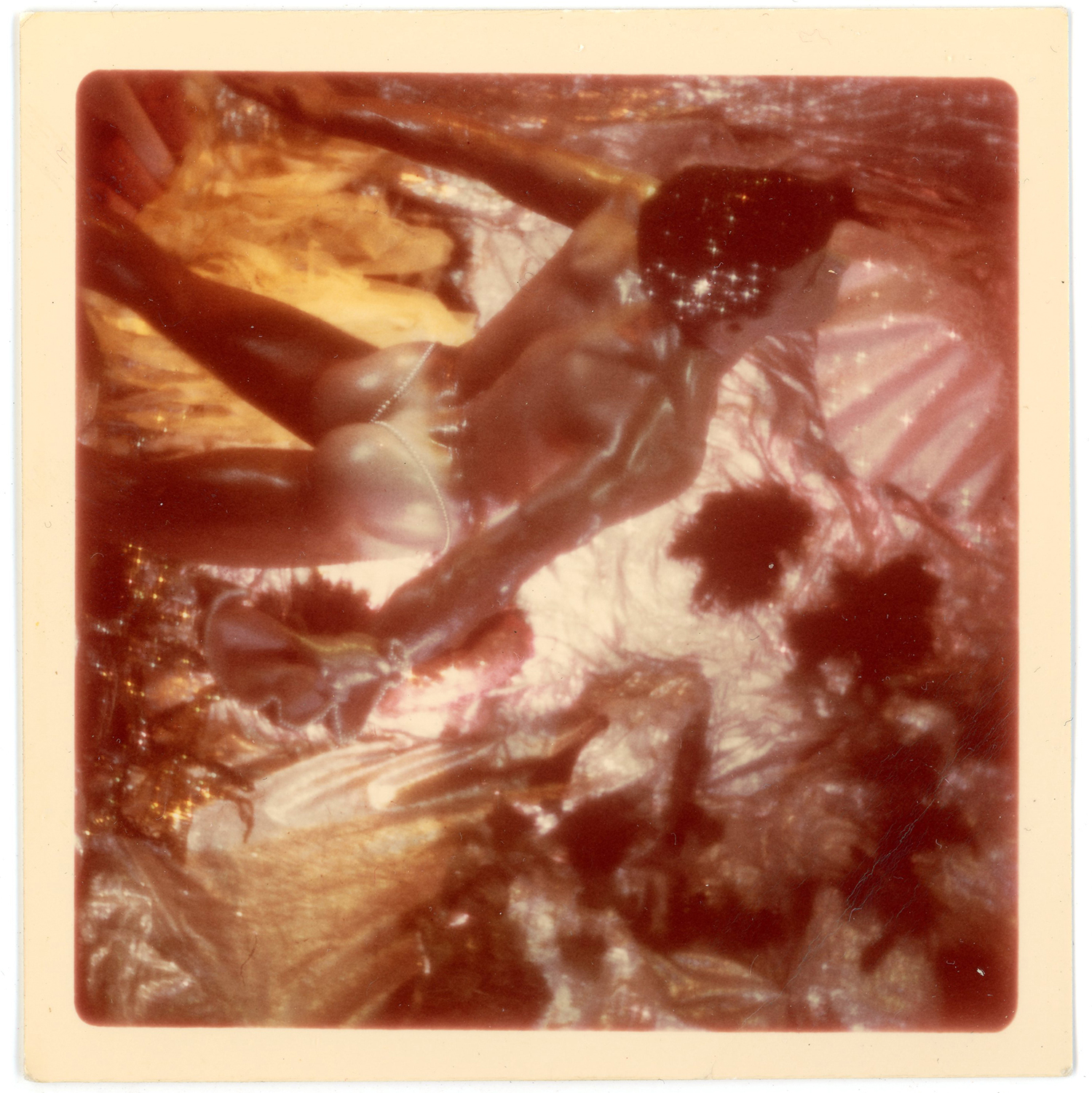 'James Bidgood: Reveries' will be on view through September 8th, 2019. All images courtesy of The Museum of Sex. Full color images courtesy of ClampArt New York. Ephemera images courtesy of Kelly McKaig. Lead Image: 'Blue Boy.'
The Color is Black, The Material is Leather
I spoke with Rify about party, which he's been attending for six years, which is, in fact, as long as he's been working nightlife. "People make an entire weekend of it," he said, "They come from all over the world. There's dancing, sex, performances involving sex. It's a blast." There was a hint of regret in Rify's voice as we talked about the party: while he is the cover boy for the event, he ironically will be unable to attend, a victim of his own success - he had already arranged to produce his own party in Miami for Miami Pride this weekend before The Black Party had announced its dates. Still, it's hard to regret a trip to Miami. "They have their pride pretty early," Rify said, "Most prides happen in the summer, but in Miami it's just too hot. It's 80 degrees there right now."
While Rify will be enjoying the Miami heat, those who flock to New York once a year for The Black Party will be bumping the night away. "There's a very strict dress code," Rify added, "harnesses, leather, jockstraps, the works." Lots of skin, in other words, and plenty of leather. It's a veritable Garden of Earthly Delights, where pleasure and pain coalesce on the dance floor for an eye-popping spectacle that could only exist in the realms of the night. 
When I asked Rify for any last words on The Black Party, he quipped: "Get tested afterward." I laughed, the advice was more than apt. "But make good choices, and be safe," he added for good measure. Sage words.
Below are selects from last year's party. Hope you're ready to gag.
24 Candles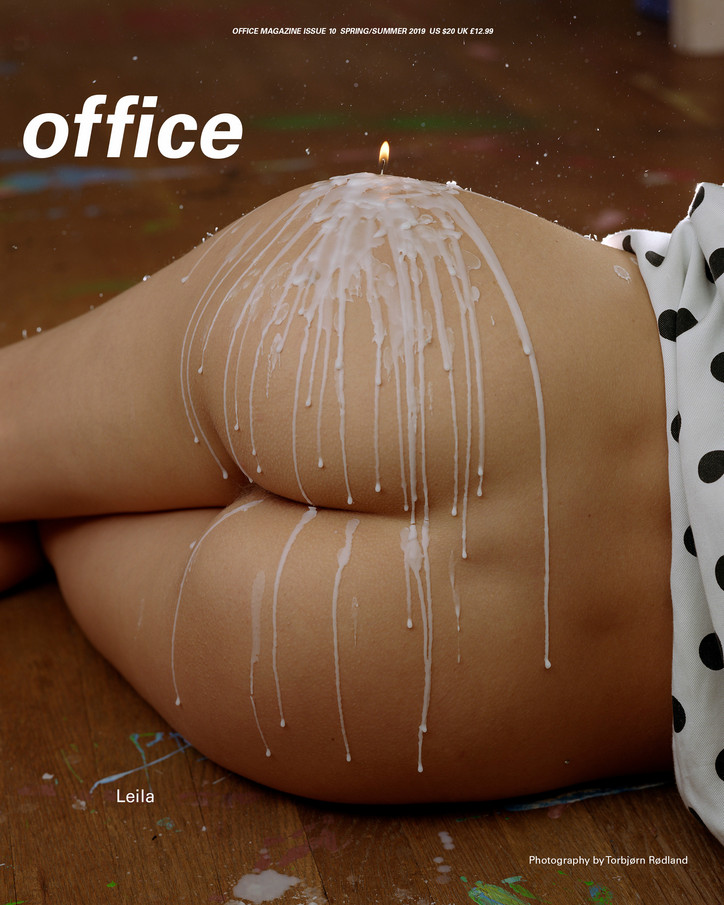 As a gift for Leila Spilman's birthday, Torbjørn Rødland photographed her and her friends wearing clothing Spilman made under her own unestablished label LSCO. Also included are a Thom Browne jacket and Saint Laurent dress.