adidas AF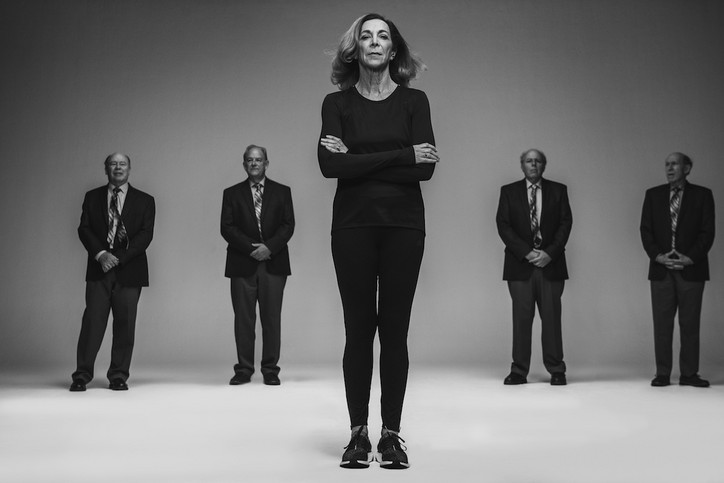 At the brand's flagship store on Friday, the awesome adidas ambassadors Karlie Kloss, Kathrine Switzer, Mary Keitany, Robin Arzon, Jessie Zapo, and Jen Rines held a panel discussion, and delivered the message with a motivation able to reach us all, regardless of our marathon abilities.
Afterwards, office spoke with a few of these powerhouses on what it means to be a woman in sport.
The NYC Marathon will run through all five boroughs Sunday November 5th. DOPE AF.
At 70 years old, Kathrine Switzer was the main focus at the panel, well poised and highly respected amongst the others. Switzer was the first woman to run in the Boston marathon, and gained notoriety when a race official tried to tackle her to the ground during the race, for being a woman.
On women being respected in 2017 versus 1967, Switzer commented, "It's a social revolution. Night and day. An official tried to throw me out of the Boston marathon in 1967 because I was a woman, and now 58% of all runners in the US are women. That's phenomenal. And the reason is because they are empowered by running; they aren't trying to be elite athletes or lose weight necessarily, they run because running transforms them and makes them feel like they can do anything."
Jessie Zapo, a Global Ambassador for Adidas as well as founder and coach of Girls Run NYC, a women's running collective in NYC, still thinks we still have a ways to go, commenting, "I would like to see more women coaches. It still feels like there aren't enough of us, so I would like to see leadership shift a little in that aspect."
Robin Arzon, lawyer turned fashionable ultra-marathoner says, "The people who inspire me the most are the ones who show themselves putting in the work. The 30 second success story is bullshit. [The women] I admire are the ones willing to show both the sweat and vulnerability that it takes to be better."