Andreas Kronthaler for Vivienne Westwood S/S '19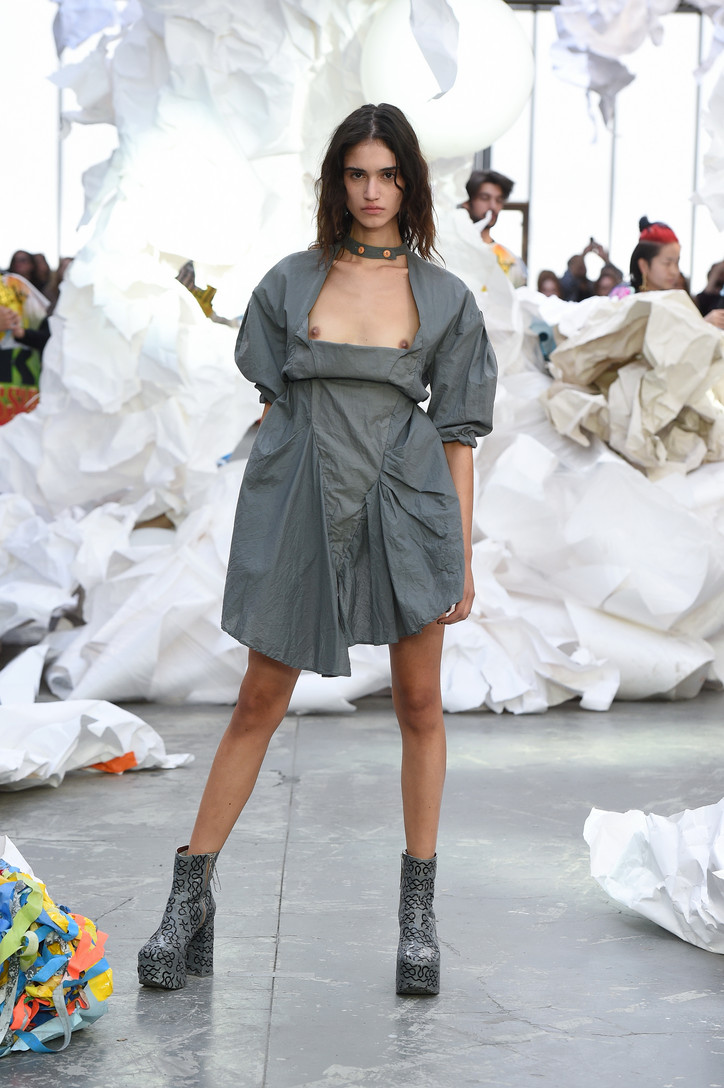 The Parisian element was all over the collection, as was the furniture, which took its most literal influence in the form of a chair, fastened to model Dree Hemingway's head at the start of the show.
Of course, Westwood is long known for these kind of theatrics. But it's more about making a statement, and exciting her audience, than trying to keep up with the over-the-top reputation she's always had. For someone who got her start in the heart of the punk rock movement, and in the years since, has remained a radical advocate for things like veganism and climate change (the designer's most vocal passion), Westwood seems to have actually calmed down. But that doesn't mean she's gotten any less radical. Though the S/S '19 collection lacked the more obvious political element of previous seasons, it was still there—in the inclusive casting, the gender fluid outfits, the nipple-baring dresses, the original influence of female skaters in Afghanistan; Westwood's politics will always be there, because being subversive is in her—and the brand's—DNA.
See some of our favorite looks from the collection, below.
Photos courtesy of the brand.