Back to School with Vaquera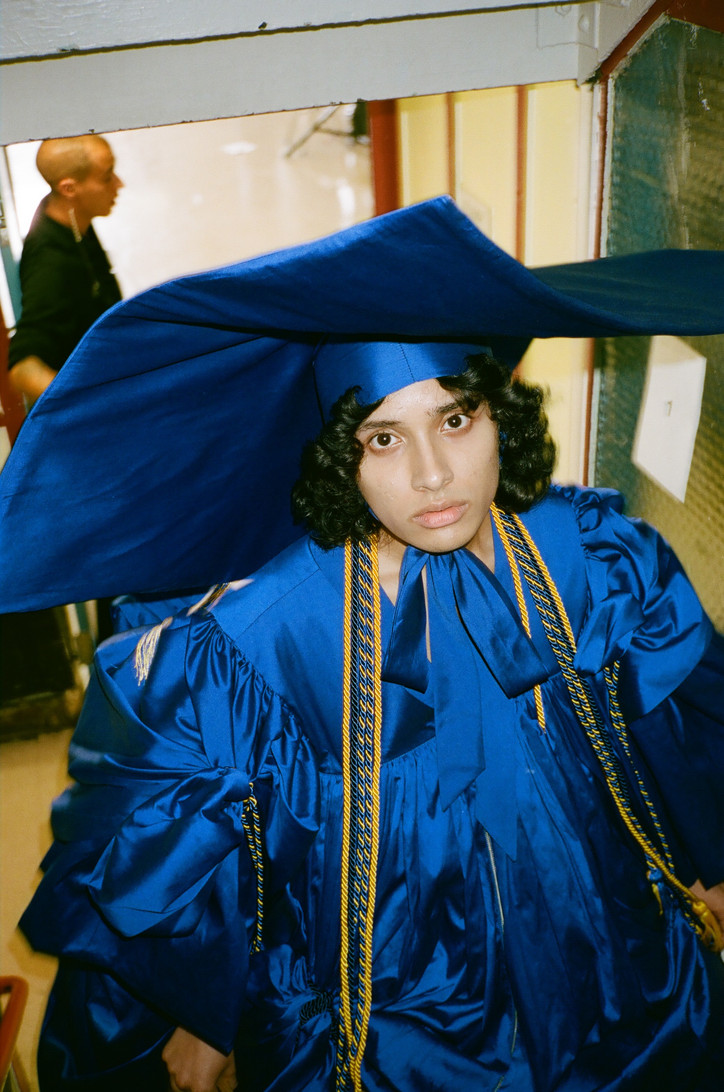 In previous seasons, DiCaprio, Sully and Taubensee focused on the show, creating pieces, like their infamous credit card dress from S/S '18, that were far less wearable than they were interesting. But this season, the brand figured out a balance between their desire to push the boundaries of fashion and their tendency to lean closer towards art. We're not saying that the S/S '19 collection wasn't as creative as say, their Handmaid's Tale range from 2017. It was, and in a lot of ways better, and smarter—it's just this season, they also seemed to find their voice in a surpising space between wearability, and, well, the avant-garde.
As Vaquera continues to expand, it seems they've solidified their grasp on how to be both an homage brand and an original one. And with pieces like their "High Standards" polo and long-sleeve icons tee featuring Draco Malfoy, Robert Pattinson, Legolas and Gossip Girl's Nate Archibald, it also seems like they've figured out what even normal people really want.
If this is what high school looks like, sign office up.
Peep photos from the show, below.