British Invasion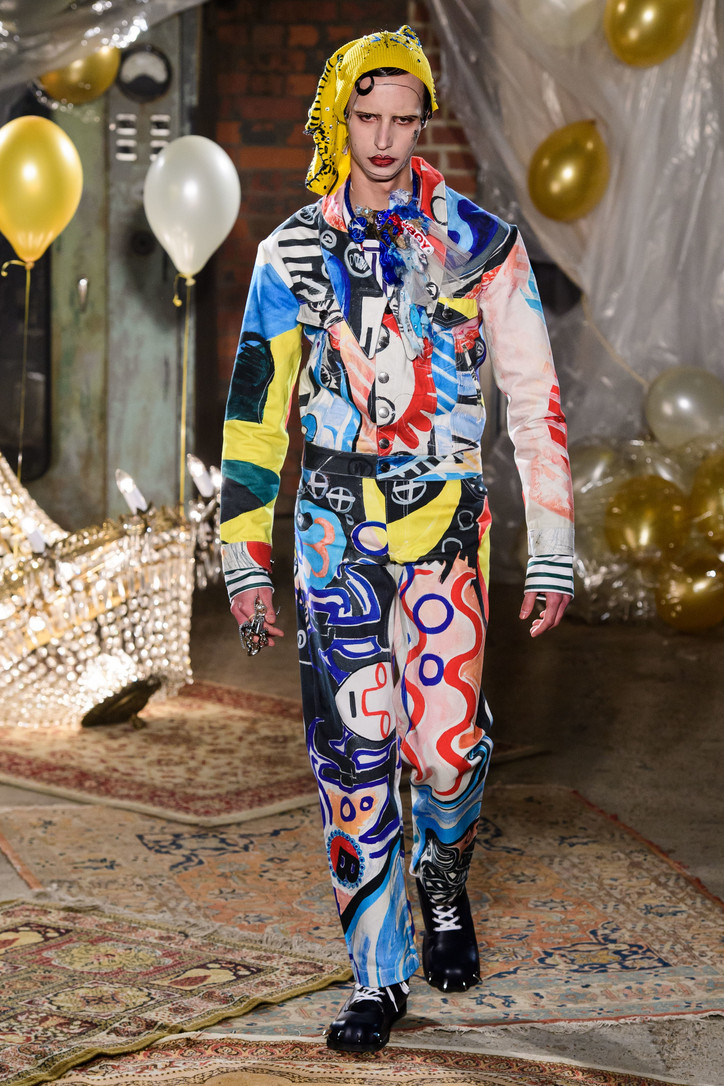 Collaborating with many of his own friends from the community, and using them as models throughout the show, Jeffrey not only shed light on the groups' heavy influence on his own aesthetic, but also decided to make a statement on current policies circulating in both the U.S. and U.K. Like its origins in the punk movement, Charles Jeffrey LOVERBOY is also inherently political, and with his place in the queer community, personal, as well.
Peep out some of our favorite looks from the show, below.
Photos courtesy of the brand.