CAMP FLOG GNAW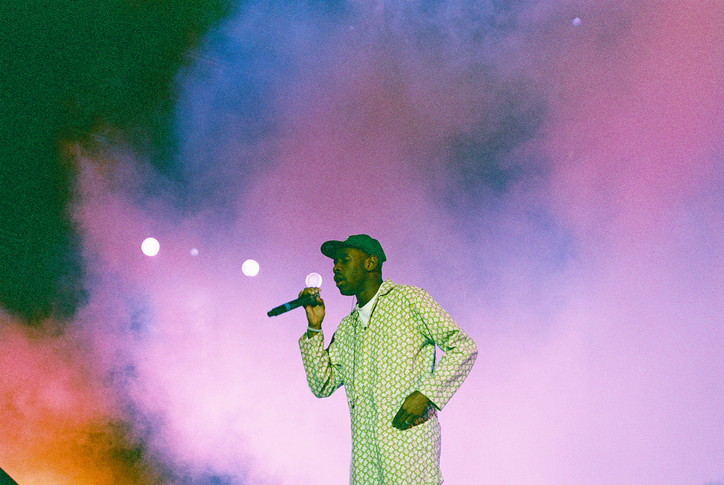 Despite its immense growth within the last few years, Camp Flog Gnaw still feels more like a friend's block party that celebrates weirdness and being yourself more than a music festival. That's not to say it fell short of top artists with performances by Lana Del Rey, A$AP Rocky, 6lack, Solange, surprise guest Mac Demarco and many more—but there was a perfect balance of people going there for both the music and to be amongst a common mindset.
Tyler's fanbase is probably the most stylish, full of love and individually beautiful crowds I've ever been around. Every stranger I interacted with was incredibly friendly, and there seemed to be an overall supportive energy throughout the carnival—artists watching other artists perform from the crowd, Tyler rocking out to Playboi Carti from the photo pit. There were even packed short film screenings by Illegal Civilization, a skate & video production company, using what seemed to be a traveling cinema theatre with plushy chairs and wireless headphones. 
As a major Tyler fan, it's comforting to see a true artist curating a music festival and seeing his vision come to life through a big corporation like Goldenvoice. Having people like him at the top gives so much hope and motivation to the youth subculture of 'outsiders' he's pretty much raised.
On the way out of the festival, Tyler's voice is heard on a pre-recorded intercom message giving everyone MTA directions. Details.