Sign up for our newsletter
"CASABLANCA" Remix Premiere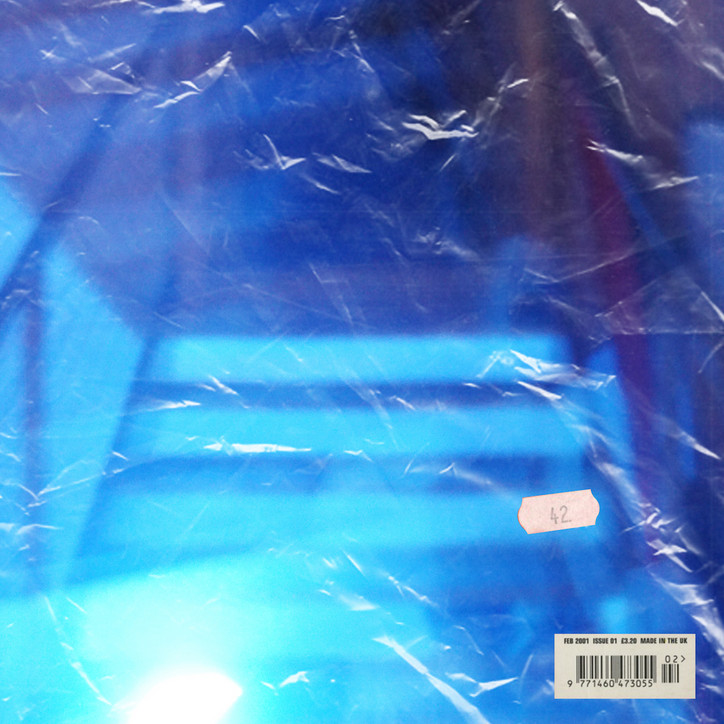 CASABLANCA serves as the first installment in a trilogy, leading to a final, full-length project.
Premiere: Brian Hill and the Noh Starrs - "Sarah's Alright"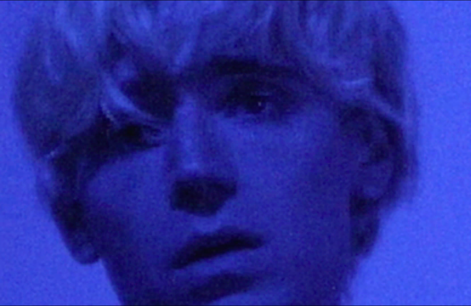 From "New Yorker," a song that pays homage to the more manic side of NY, emerges "Sarah's Alright," premiering today exclusively on office. As the name suggests, the candid lyrics and romantic visuals capture something every New Yorker dreams of, despite all its modesty. What it captures is the quiet and uncelebrated moment a human realizes they have survived the narrow squeeze through the chained gates of city living. To Hill, "Sarah's Alright" is a song "which is about growing up in a big city from a young age. The lyrics and character are an amalgam of my growing up here in NYC and stories others told me along the way of their experiences. NYC is a strange and beautiful place." When asked who Sarah is, Brian was not able to give a definite answer. Maybe there is no Sarah. Maybe it's him.
Yes, we know. Life is easier for some than others. However you've managed, though, "Sarah's Alright" is as good of a listen as it is a visual affirmation.
Watch the official video below.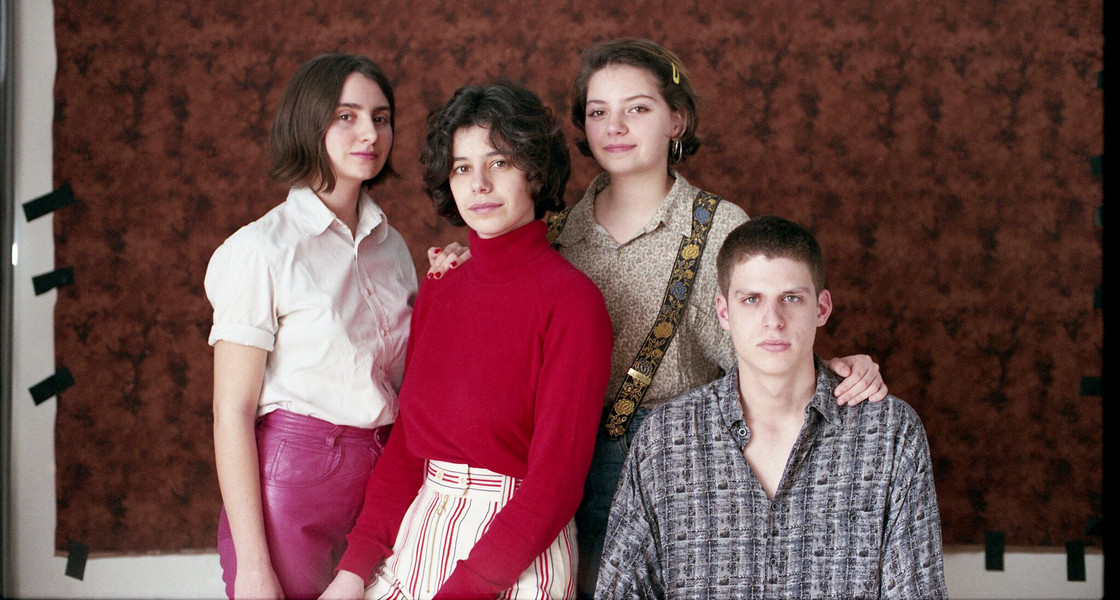 The Liberation of MOURN
Created by Jazz Rodríguez Bueno alongside her sister Leia, Carla Pérez Vas, and Antonio Postius Echeverría, Mourn released their feverish posthumous debut in 2014 followed by Ha, Ha, He (2016), which explored the area between teenage years and adulthood. With Sorpresa Familia, the group has produced a record of raw intensity in both sound and subject matter.
Due to legal issues with their now former Spanish label, Mourn was prohibited from touring and recording with the release of their sophomore record, and thrown into a space of musical purgatory - paralyzed from publically building upon their creative momentum. Now free from these restraints, Mourn documents their experience across a series of 12 tracks that vibrate with the cathartic sensation of a punk-rock cleansing. Clarity and reflection are captured throughout the record, its rhythms evocative of the spirit of 90s post-punk as the band address isolation, frustration, and angst – facing challenges head on, Mourn is looking forward and has dug deep into their bond. We recently spoke with Mourn co-founder, singer, and guitarist Carla Pérez Vas about this new wave in the band's life.
I read somewhere that you and Jazz [Rodríguez Bueno] initially bonded over a love of artists like P.J. Harvey. Can you go back in time and tell me what brought you together?
We went to the same school and met because basically we didn't have any friends - we just talked about music because we would wear band shirts and stuff like that. At first there was only talking about music and trying to find this connection. No one I knew listened to P.J. Harvey or The Strokes. We became really good friends apart from the music connection, and started playing together like, "Hey, do you wanna try to do homework and we both play a beat?" and it ended up being like two hours with our guitars.
When did you decide to form Mourn?
We started playing covers and little by little I said to Jazz, "Hey, I made this song," and she's like, "Do you write songs?" We had this notebook full of songs that we were writing - like 16 songs or something and thought it would be great to play bass and drums on these songs, and we knew people – Leila is Jazz's sister - she plays bass since she was little so it was people that we knew like Antonio [Postius Echeverria] that went to school with Jazz. We rehearsed a couple of times and with Christmas money, birthday money, we recorded like 8 songs. We didn't want to make an album, we just wanted to record and have an excuse to play around and do gigs - not in a professional way, just us trying to do something apart from studying and being kids.
You've been playing together since 2013 and have had quite a journey already. Why do you love working together?
We have a connection and it works - on stage and also off stage as well. You see bands and they are bandmates, and we are more than that. We're more like family. We've been playing since we were really young so I think that made us want to be together because we grew up together and doing something crazy that not a lot of kids do. We want to keep doing it because every time we have ideas or we say, "Oh, it would be great to do this" - it really feels like you're building something, creating something with your family and your friends.
How did the challenges with your former Spanish label impact your creative process and outlook as a band?
It unites us in a crazy way, not only the four of us but our families because it was something that we needed to get involved in and our families as well, because it was necessary. But since the first album, we always talked about our daily life, like our diaries, things that annoy us, things that we like, things that we hate, things that we just made up. I don't think it really changed that much. We are still sharing something that happened to us, but this time it was something really particular – it was devastating.
How did it feel to not perform for a year?
When we're on stage we use those songs to put our anger away. You sing, you shout about it, and in a way it's not disappearing but you're doing something with it. In all that process every week we would get bad news about it and it was so horrible - the fact that we couldn't let those feelings out in the way we're used to - singing and playing - so it was horrible. The first four or five months we were stressed and anxious. Then we decided that we wanted to rehearse every week and keep our music and our work going.
What can you tell me about Sorpresa Familia and the time it captures. What was different about this one?
The first song we wrote on this album was "Divorce" and I think it was December 2015 and in December 2017 we wrote the last one. It's all of that time basically and it shows what we talked about - trying to deal with something that big, having to go to court, and dealing with it. We talk about experiences like stuff that happened in a really sarcastic or funny way. This album is really special because it has its own energy. With the other albums every song was a bit different in a way, but this album is really compact and it makes sense from the start to the finish. It talks about something important in our lives.
You're touring North America next month. Are you excited to play the new songs?
We played Germany last week and can tell that we want to play the new songs live. We played two of the new songs and were so excited about it. About the tour, we are super excited but at the same time really scared – for the four of us it's a big challenge to tour for a month with your band in America. Every day will be like six or seven hours in the van; it takes a lot of mental strength but I can't wait to be there. I can't wait to leave this fucking place and play [laughs].
Listening and Partying with Chromeo
Our celebration with, and for, Chromeo, was held last Wednesday at Next Century, alongside Cala, where the band's dynamic duo, Dave 1 and P-Thugg, partied, and played an unforgettable DJ set, alongside a close circle of office friends. We drank (just enough Old Blue Last and Jagermeister to do the following activities), and danced, and we roamed wildly around Century 21 with the band— even posed with a few top model-worthy mannequins.
But above all else, we got to celebrate the stunning new body of work from two music veterans, which is available now everywhere.