Collina Strada F/W '20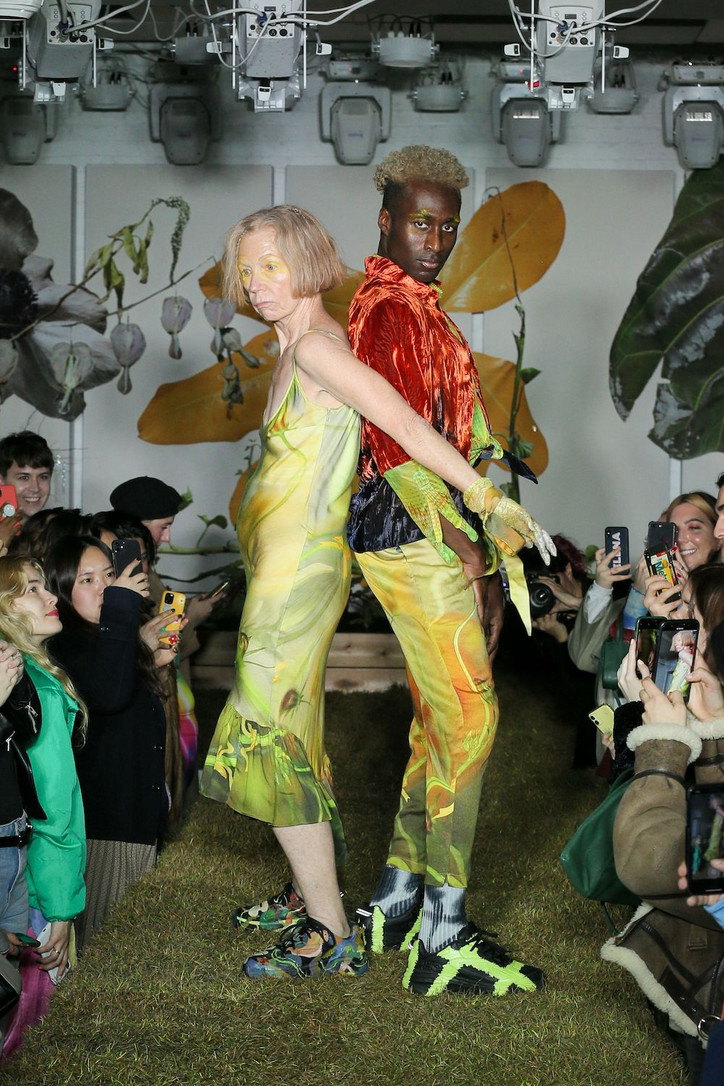 Despite the wonderful sense of whimsy Hillary Taymour always brings to Collina Strada shows, it was, in fact, very serious. A handout stated hard facts, such as that a third of all second hand goods globally are dumped into the ocean. Though sustainability has been a hot topic for nearly every show for the past couple of seasons, Collina Strada is walking the walk instead of just talking the talk. Taymour's F/W '20 collection featured garments salvaged from discarded clothing markets and deconstructed to suit Collina Strada's collage-like print and fabric sensibilities. 
At a time when fashion shows are still usually stuffy as hell and the reality of climate change is heralding in an era of doom and gloom, Collina Strada copes by sticking to simple ways we can change our habits. Becoming garden hoes, for instance, or at the very least imagining a softer, brighter, and kinder world.