Detroit Rock City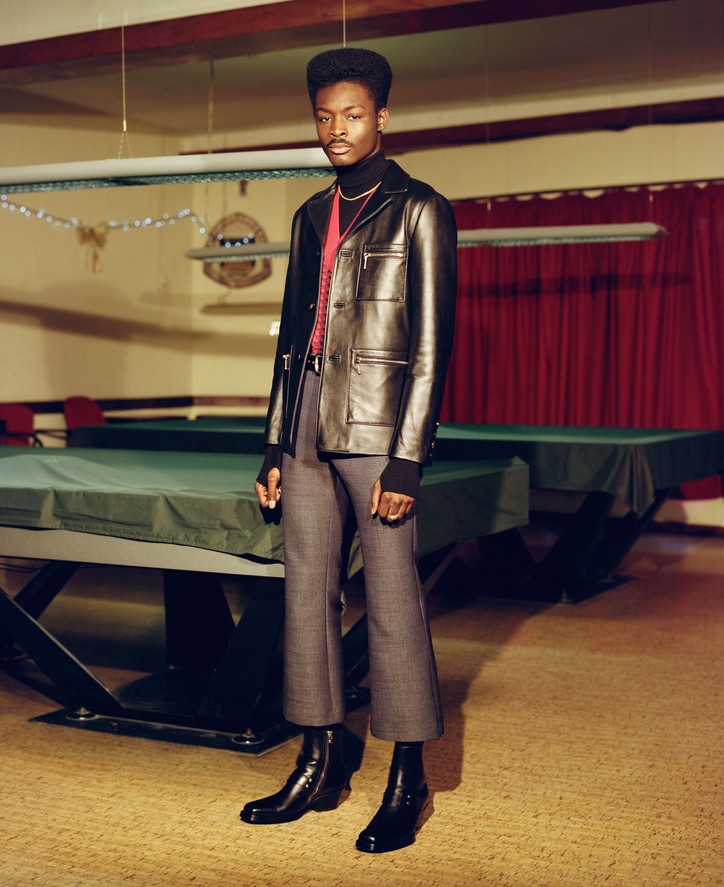 Using the work of photographer Dave Jordano—also a Detroit native who documented the various subcultures of the city throughout the era—as a visual roadmap, the designers were able to weave elements that signify wealth with those more evocative of the gritty urban environment that made up Detroit's working class throughout the '70s . Together, it elevates the more minimalist construction and simple fabrics into remarkably refined garments, and vice versa, in the form of silk carpenter trousers, virgin wool trucker jackets and expertly tailored denim blazers.
The collection, much like old Detroit itself, is chalk full of contradiction: eccentric yet classic, sentimental yet current, and street yet sophisticated. In fashion, duality often gives off the best vibe—and office is down with it.
Peep the collection, below.
Photos courtesy of Ernest W. Baker.