Diesel? DEISEL.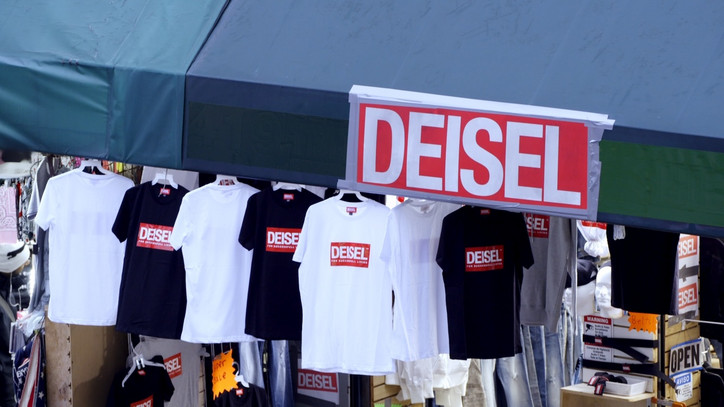 They're coining a new term: the "authentic" knockoff. It is faux-faux fashion— fit for today's fast-paced fashion, lusting for logomania, thirsting for fresh trends, and the do-or-die desperation forcing designers to re-brand. Diesel knows how to deal— not only did they change their classic font, but for this capsule collection on Canal, they're calling themselves DEISEL. Yes, there's tongue-in-cheek to it all, but beyond the humor, what they've created holds weight— DEISEL's collection is a cultural commentary, standing in support of seeking originality, stimulating innovation within the industry, and highlighting the bold buyers who aren't afraid to sport a "fake." This is fuck-it fashion, retail revamped for the fearless, "real New Yorkers."
For more on DEISEL, check out the brand's film below.
The DEISEL capsule collection features a the updated Diesel logo printed on tees, sweatshirts and hats. A limited edition collection of the brand's denim and lifestyle offerings will also be available but only at the Canal Street location. From today and for the next three days, try your luck at our DEISEL store on 419 Broadway, at the corner of Canal Street. And if you also missed your chance, try finding them online February 13th.