An Empty Vessel Makes the Loudest Sound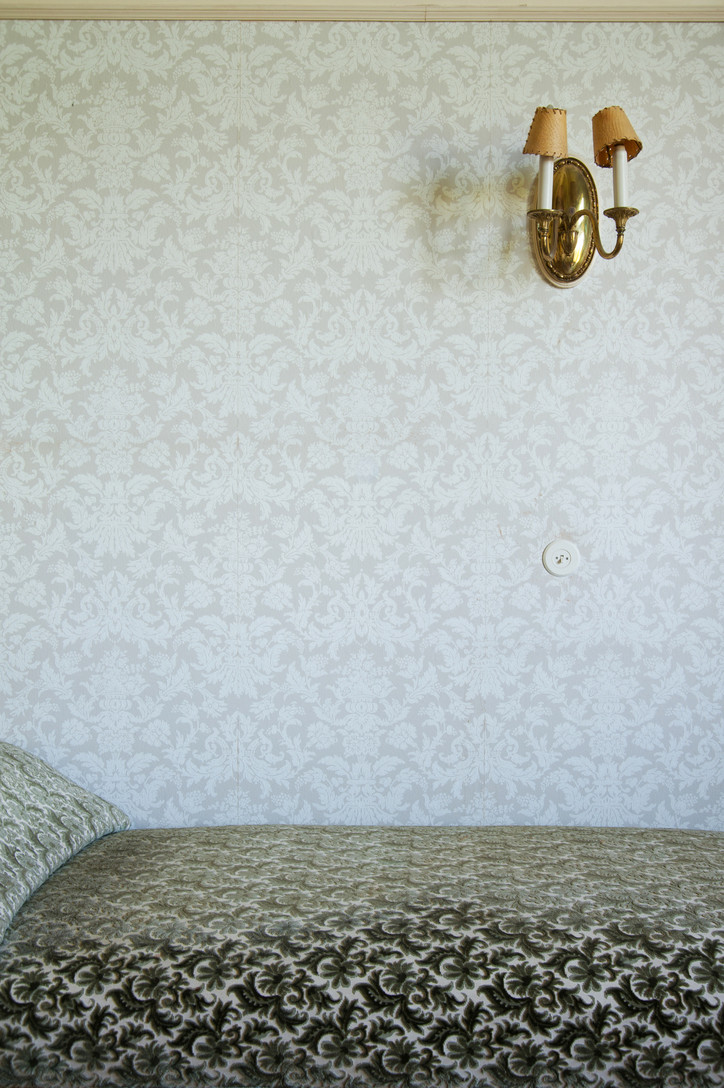 The Südbahnhotel closed in 1976 but remains as a landmark in the mountains of Semmering. Oswald's photos, taken from about 2009-2014, capture the former and present glory of the hotel, its architectural splendor accented by the haunting reality of its present emptiness. In the image "The Südbahnhotel #24," light shines through arched windows to illuminate the hotel's dining room—the intended use of the room, for convivial gatherings, is subverted visually by the echoing absence of human figures, but this is entirely the point. In the images of sun-streaked and tattered, now-antique furniture, such as "The Südbahnhotel #12" of an armchair in room 55, the viewer can still sense a guest perched on top of it. 
Lecomte's photos call the photographic representation and memory of the Shoah (Holocaust) into question. In these images, Lecomte depicts colorful birds, like the red-crowned barbet which has a green body with red, blue, and yellow feathers on its head, in black and white analog photos. This contrast, of what we know to be ravishingly-hued birds of paradise stripped of their colors via their depiction in black and white, as well as Lecomte's use of the the medium of photography, proves to viewers that an image cannot show us all that we know, or do not know, is there. In the absence of color in a photograph, or humans in a room, the artists ask: where does the eye land, on the image itself, or in the imagining of what should be there?