The essential Snoop Dogg videos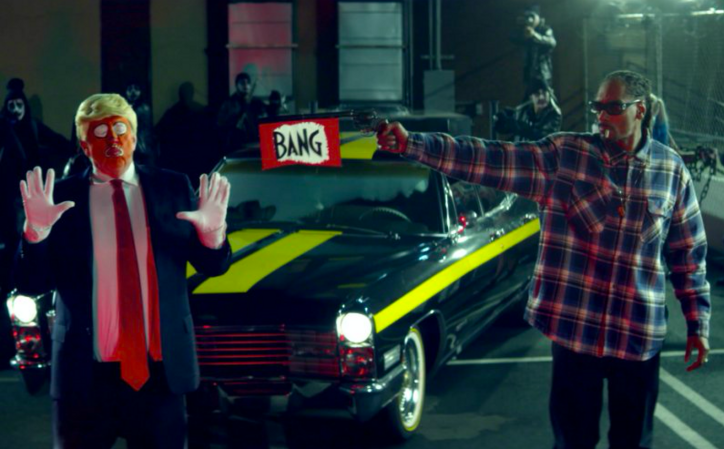 "Doggy Dogg World"
Snoop Dogg was just everything to me in '93, when that album was released. It was one of my first real experiences with music. I had it on a tape and had a Walkman, and it was the only tape I had. So I listened to Doggy Dogg World I don't how many times, maybe a thousand times. That was it for me. I only needed it. I didn't think about getting more tapes, you know?
Los Angeles, West Coast, gang-style rap music—the whole scene, as a kid in Copenhagen, was very exotic to me. I was like,  "Wow! I want to be that guy." And I was wearing Dickies Pants. 
"Upside Ya Head"
I love the production of this video, that it starts like a movie. It's very retro now to spend that much money and have that big of a production when doing a music video.
It was definitely on MTV. All these music videos are something I saw on MTV. That's how I discovered them—that was it. That's how we discovered music back then.
"Gin and Juice"
You know, you can't say Snoop Dogg and not say "Gin & Juice." I've never had a gin and juice, though. I had OJ today.
Who Am I (What's My Name)"
I mean, he morphs into a dog. 
And I'm a dog person.
"Murder Was the Case"
I first saw this when I was a teenager. When you're a teenager, you need something to look up to, you need to stand for something, and I could just feel that.
In general Snoop's style, his sense of fashion in those early videos, and the production of them—I'm inspired by them on a daily basis, 100%. It shaped me, for sure. And it's still so relevant in fashion now. Just look at something like Vetements or Y/Project. 
"Vato"
I like the featuring of B-Real.The video itself is not the most original thing—it's still good—but the song to me is just great.
"Lay Low"
The fashion is really spot-on, really inspiring. And of course the whole production is great. They're smoking cigars the whole time, which is so manly, so masculine, at least on the surface. But I hate them. 
"From Diary of a Pimp"
That video was very controversial. When he made that video he also made some porn related to it—Doggystyle. It's interesting. He never made any more porn, but just the fact that he did it is pretty crazy. He's such a successful musician, he didn't have to do it. But every artist he goes through phases, and I guess he went through a porn phase as well, which I can relate to, it's interesting.
It's not a great porn though.
"Sensual Seduction"
It's just so funny.I mean, the song is very mainstream and pop, which is great, but just the production of it is just funny, and he looks so good. He pulled that look off, and it's fucking crazy. Not many people can pull that off. He's just a mac daddy, the coolest of the cool. He's just, Snoop Dogg [Ed note: He's also Huggy Bear.]