Gauntlett Cheng Fall/Winter 2017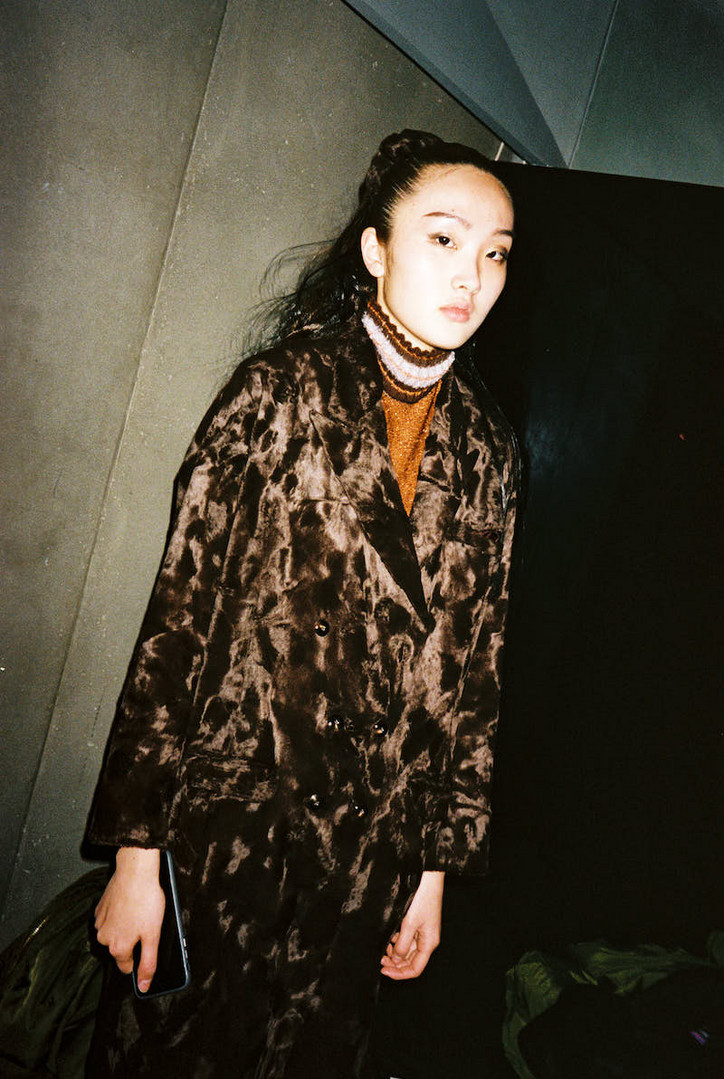 "We started looking at these bizarre luxury hotels, and then we were looking at hotel rooms, hotel rooms that you might not leave during a vacation, clothes you'd buy at a hotel," said Gauntlett. "And we were thinking about the idea of staying inside in eveningwear, just trying things on your own."
And the clothes themselves did evoke an expensive trip to Vegas, or any gambling resort where you don't go outside and it's impossible to tell whether it's day or night. The playful styling clearly represented the idea of getting ready and trying on a million things (probably drunkenly). The models were even barefoot—they were clearly still pre-gaming.
Gauntlett and Cheng, as with all their collections, handmade all of the samples in their studio. And the fabrics were beautiful; an incredibly soft-looking faux fur, creamsicle-colored and bright blue lurex. Shimmering, barely-there dresses were definitely a focal point, but my favorite looks were a pair of wide-leg faux-fur pants paired with a circa-2006 going out top, and an orange lurex sweater with a matching skirt. In case anything got too polished, the models' giant Jersey girl hair extensions kept things in check.
This was still a gorgeously made collection, one that seems like it will propel the designers to a new place. And most importantly, somebody really needs to wear that cage catsuit out ASAP.