Sign up for our newsletter
Ottolinger Special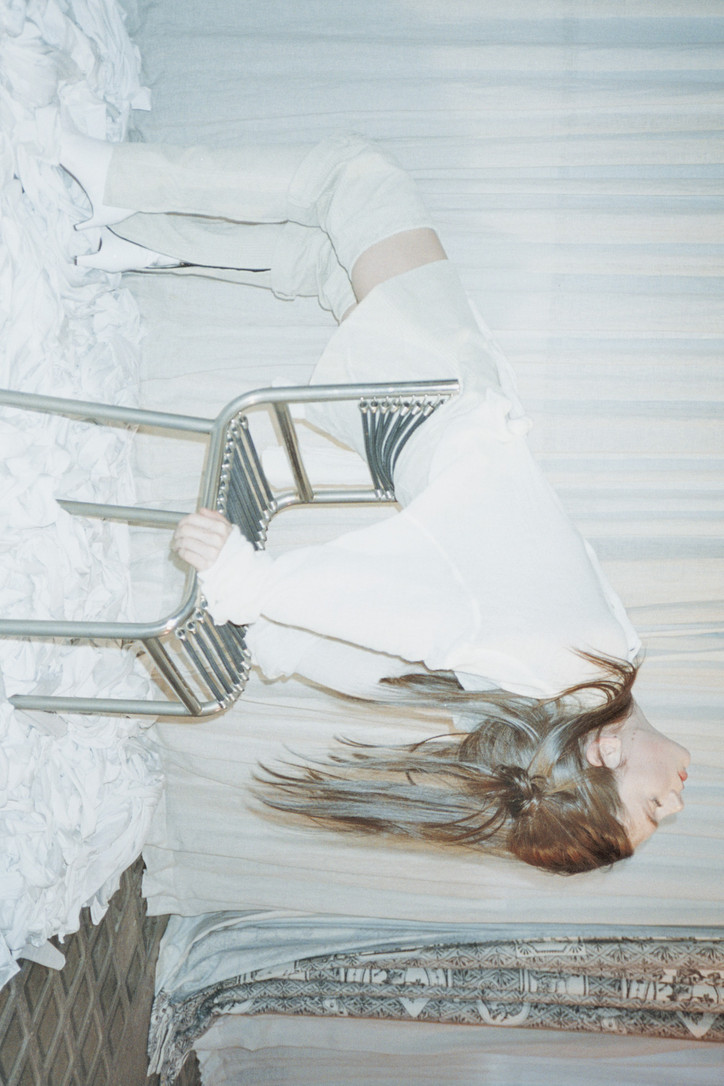 FutureWear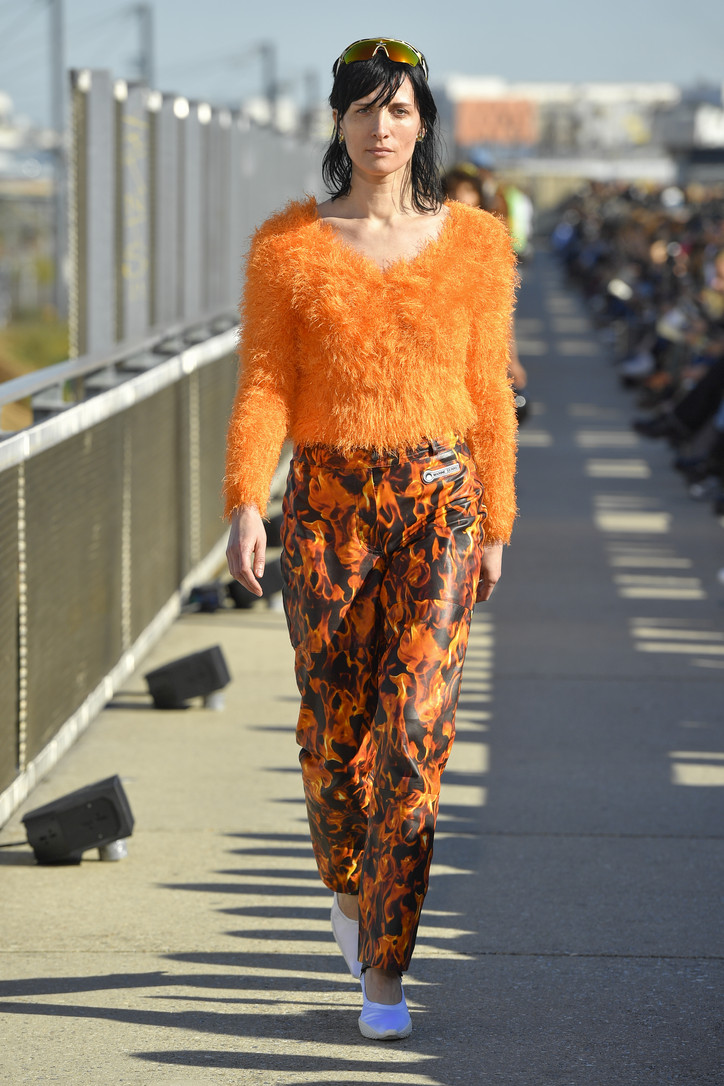 Over the last few seasons, a lot of designers have stressed the importance of sustainability—and diversity—in fashion. But Marine Serre walks the walk. Her Spring '19 collection was almost fully sustainable, with upcycled garments made from vintage looks. For models, Serre cast a diverse group of men, women and children, ranging from ages 4 to 40, at least.
On top of her inclusive ethos, it's the fact that everything she does feels totally authentic, that makes Serre such an exciting new voice. From her casting to her use of green garments, the Paris-based designer doesn't just want to make clothes—she wants to incite change.
This season, that was through her lines that brought new meaning to sustainability, wearability and couture.
There was also an undeniable utilitarian element—in the finale dress with its thousands of pockets, or throughout the collection in details like fanny packs. In all of her looks, Serre incorporates a functionality that shows how much thought goes into every aspect of her brand, be it with her pieces, that look like uniforms for a futuristic army of cool kids, or even the soundtrack, which at today's presentation, was completely killer.
Most designers—and artists, in general—try to bring viewers into their world; Serre 100% succeeds. It's her "Pluriverse," as she likes to call it. The rest of us are just living here.
Peep some of our favorite looks, below.
Photos courtesy of the brand.
Jacquemus S/S '19
But because you can't create the season's most coveted—and talked about—accessory without ruffling a few feathers, and more importantly, catching the attention of fashion's most notorious critics, Diet Prada, the straw hat became something bigger; something else.
What that was, I'm still not exactly sure. But there was #TEAMJACQUEMUS and #TEAMEVERYBODYELSE fighting via Instagram about who invented giant straw hats. Was it Jacquemus? Was it Mexican brand Olmos & Flores? Was it neither? Jacquemus, for his part, said it was definitely not him, and proceeded to share the hats that inspired his own iteration, from designer John Miranda's 2003 presentation at Colombia Fashion Week, to Dior S/S '92.
For his Spring '19 collection, however, the Parisian designer decided to step away from the hat while still nodding at his haters, by debuting this year's pièce de résistance: the oversize straw bag.
The rest of the collection was equally strong—as Jacquemus called it, "a fantasy of the Italian Riviera." That meant bikinis, sheer dresses and lots of bohemian knits.
As always, the label's shoes were on point, as was the range's color palette. Jacquemus married crisp whites with pastel blue, green and biege, then mixed the whole thing up with bright fuschia and yellow. There were also tons of earth tones, like the last few seasons, and lots of sexy tops and dresses.
That's probably what he does best—well, besides starting internet drama, of course. Jacquemus has an innate understanding of how to elevate and celebrate the female body without ever making his looks feel over-sexxed or tacky. The Jacquemus woman is in charge of her sexuality; she's empowered; and she knows how to rock a midi-dress. The only thing she was missing, before this season, was the perfect beach bag.
View this season's must-have accessory, along with more behind-the-scenes moments, below.
AFTERHOMEWORK S/S '19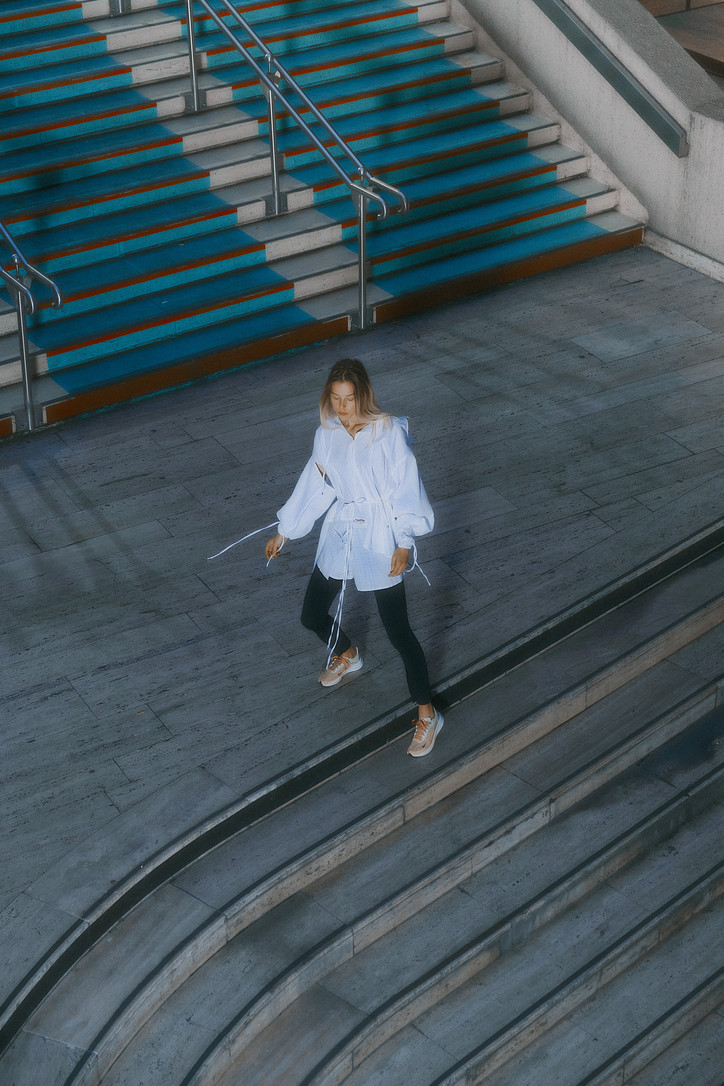 For accessories, Kaczmarek and Mottola teamed up with Raf Simons alum, Isaac Reina, on a series of this season's must-have leather bags.
Earlier this month, we debuted AFTERHOMEWORK's A/W '18 campaign, featuring A.I. model, Perl. It was an innovative, and undeniably dope release that shows exactly how the Parisian brand really works. Though the S/S '19 preview images are more traditional in that they use IRL models, they share the same kind of punk rock ethos that fuels the young label. Whatever AFTERHOMEWORK does, we know we're going to be into it—and we can't wait to see what happens next.
Peep the brand's S/S '19 collection, below.
Photos courtesy of the brand.