Gelitin's NY Golems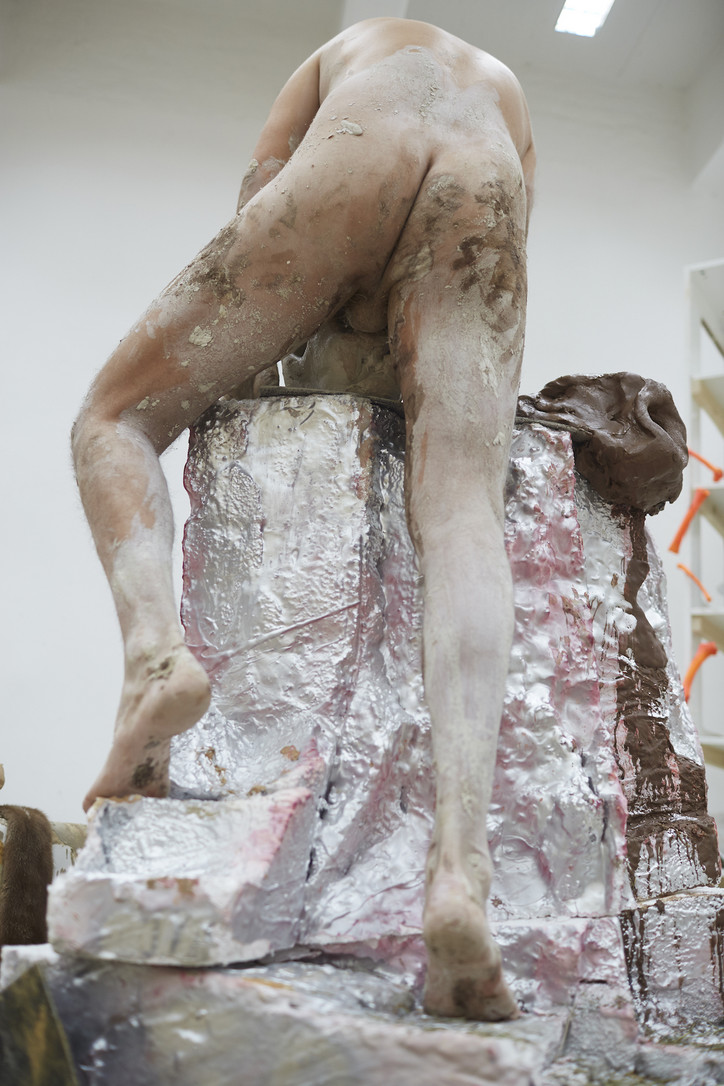 What can we expect Friday? It's a six hour event, I noticed. 
It's at six but I don't know when people in New York show up at these things, at seven? So, around seven we'll have music in the beginning on the piano, saloon-style music. Classic, a little Jazz. And then whatever happens. Maybe we screen a video. We do the group picture. We want to behave raunchy.
That will get people in New York to come.
We'll get naked. We'll try to get everybody naked... The group picture will be good naked.
Especially if it's a really formal picture, super serious.
Jewish wedding style. What's there is there is 40 sculptures and then ceramics with the golems on, it looks like inside, it's a straight classic sculpture shop. But we've never been part of this, we're very elegant, but we're not part of this snobbish behaviour. Our work is big circle of trust. New York needs more raunchiness in their galleries, definitely. They can get too uptight sometimes. There's always some good works, but generally when I look at the whole package it drives me a bit crazy. 
I really look forward to your opening— I do so much art coverage and I'm getting very frustrated and exhausted. With so many of these, I just leave thinking, 'I can't even write about this.' I feel sick to my stomach. And good work, and it doesn't deserve that kind of reaction.
That's what people should read. "I can't even write about this without feeling sick to my stomach." This is a line that has to be on paper. Really, that's a statement. It's very honest. 
Well, there's no doubt you will all revive me on Friday.
The 3F's.