Sign up for our newsletter
Go Fish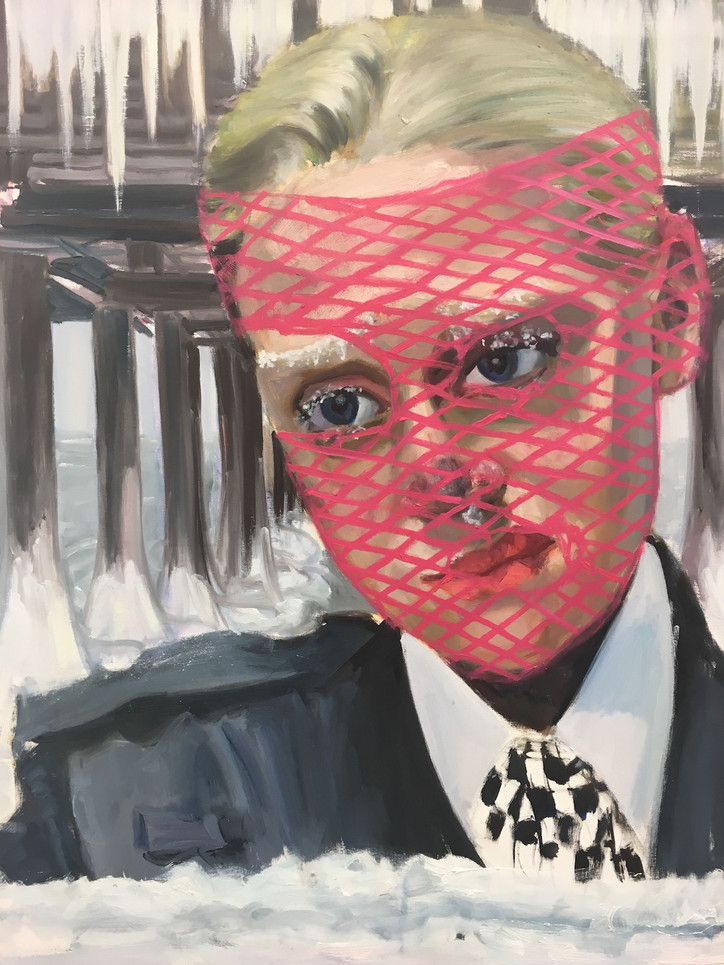 Dawn Mellor's 'Sirens' will be on view at TEAM Gallery until December 23rd.
Paintings for the Future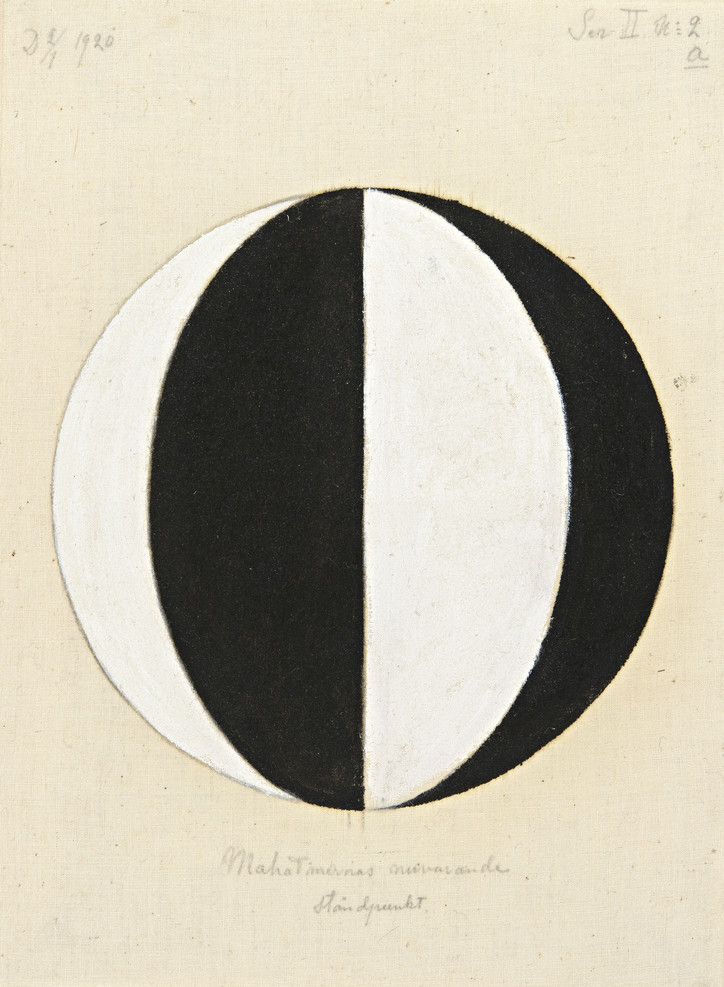 The truly eerie part of this exhibition is not only that the artist stipulated that the works not be exhibited until 20 years after her death—a strange and fraught request, to say the least—but the temple that she designed was a spiral that rose toward the heavens, which is the exact layout of the Guggenheim. These paintings were tailor-made for this building, and, one is inclined to believe, this building tailor-made for these paintings.
The re-writing of art history aside, the paintings feel at moments like Pink Floyd album art, at other times like the dainty scribbles of a child, and at others like pictographs from an ancient civilization. The artist left behind scores of journals that decoded her symbolism, but the story that surrounds them is so juicy, and the coincidence of the Guggenheim's architecture resembling her 'spiritual guide's' temple, that the symbols seem to fall away in the awe of their very existence of these paintings at all. She made them for the future, and the future has arrived.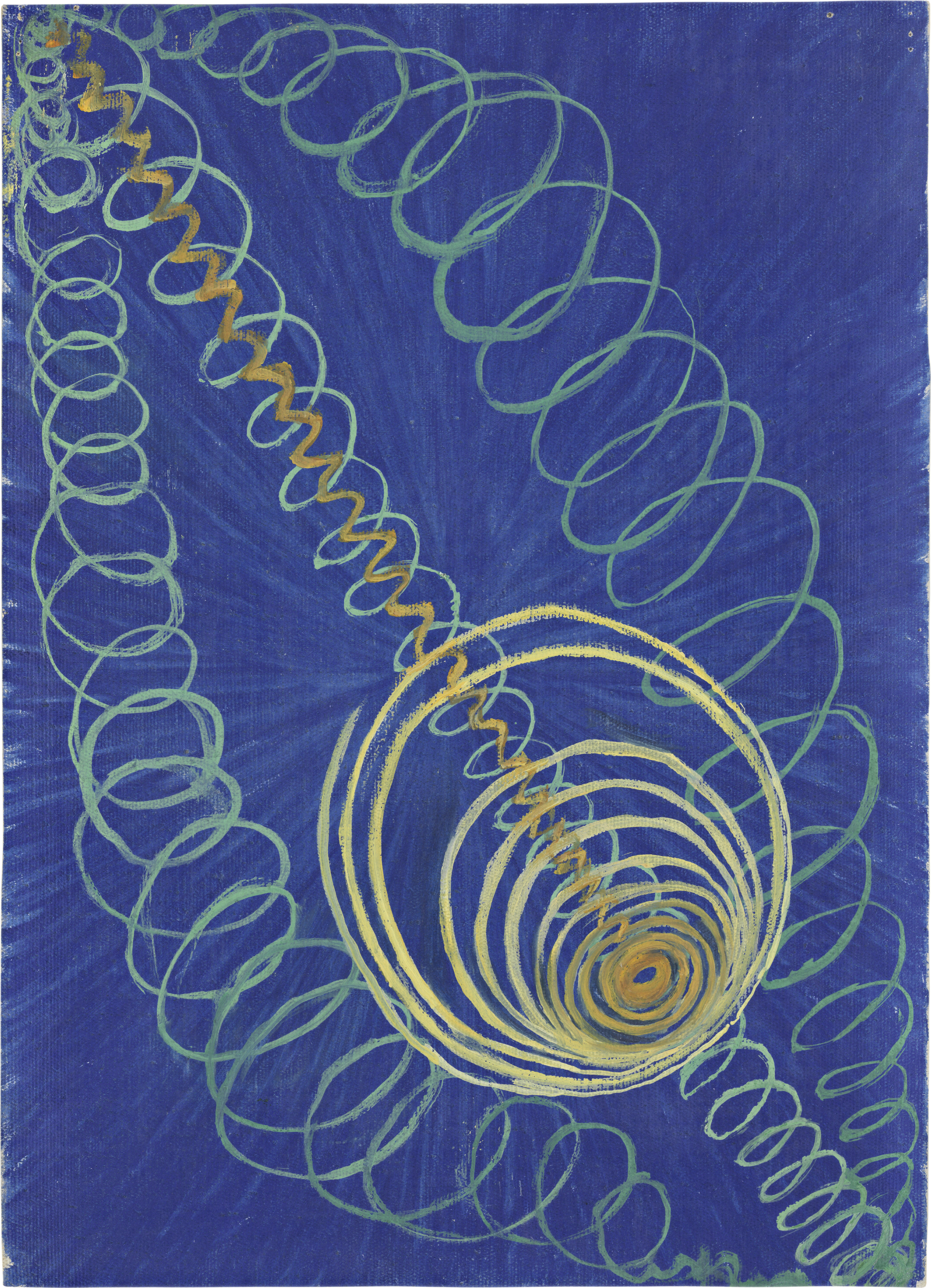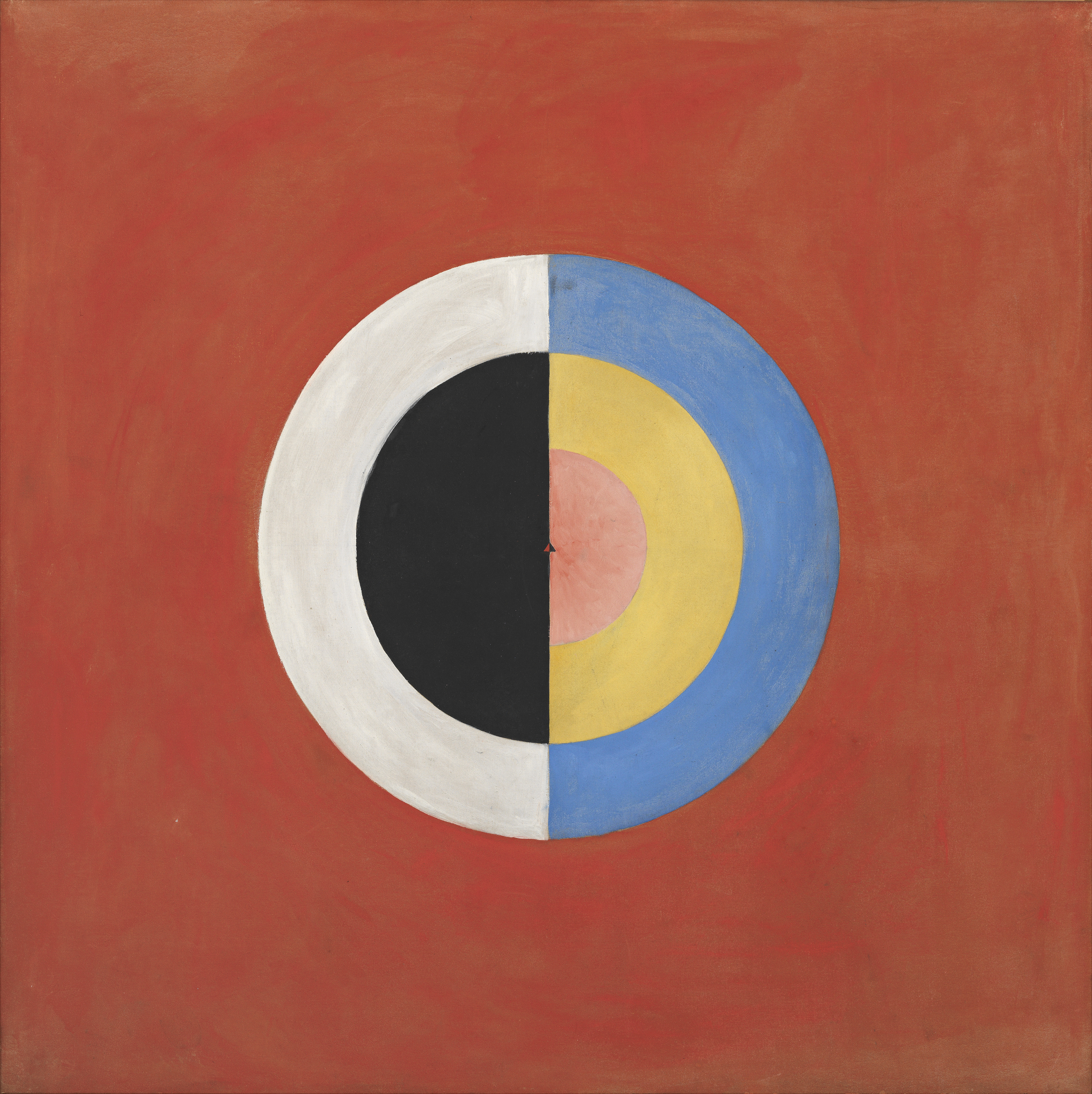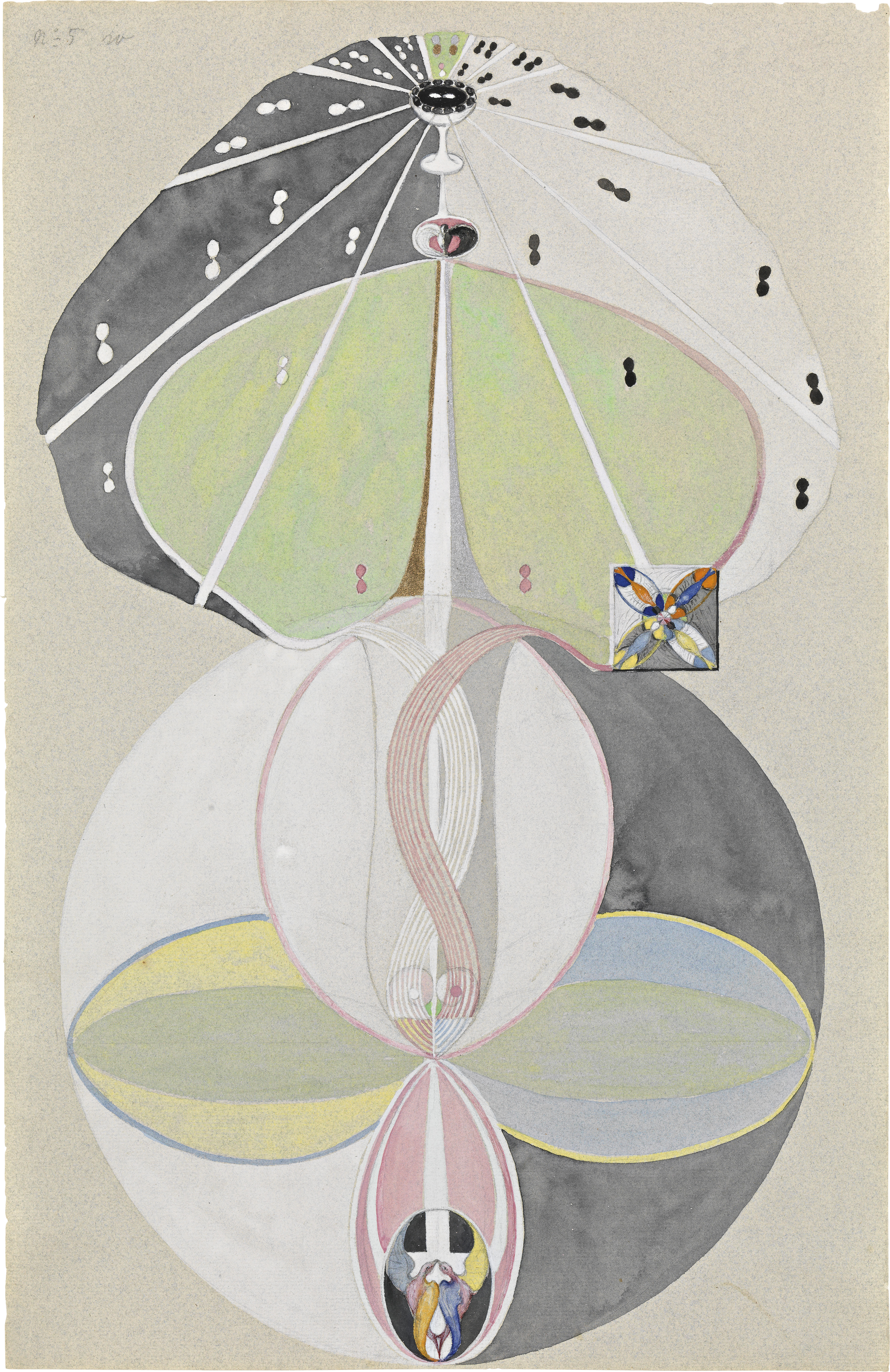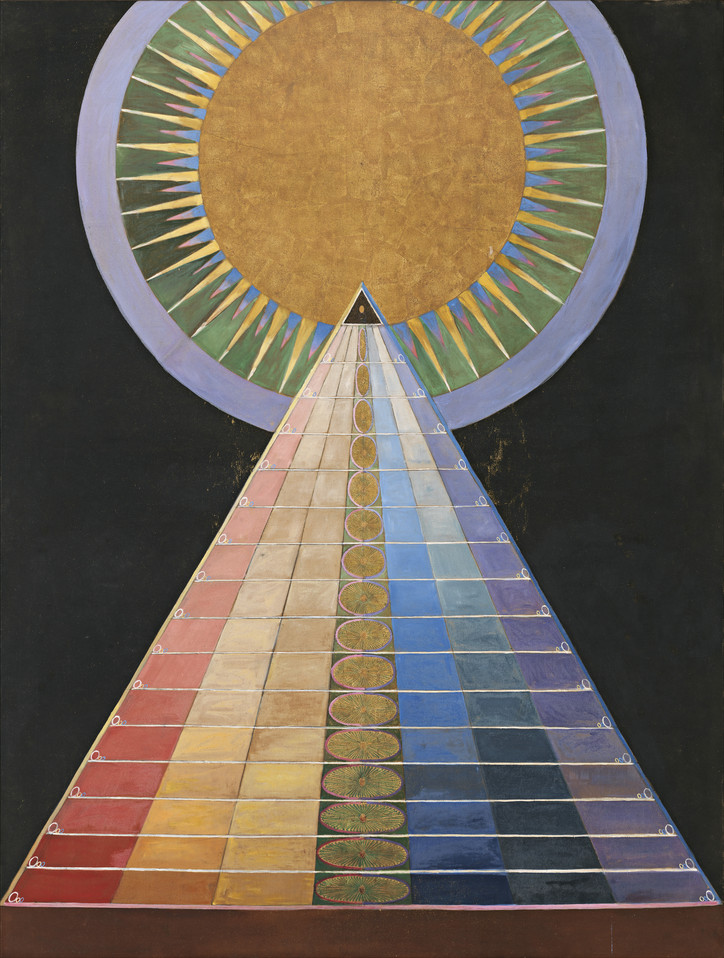 'Hilma af Klint: Paintings for the Future' will be on view through April 23, 2019.
Cover image: 'No. 2a, The Current Standpoint of the Mahatmas (Nr 2a, Mahatmernas nuvarande ståndpunkt),' 1920 from Series II (Serie II); The Hilma af Klint Foundation, Stockholm.
All images courtesy of the Guggenheim.
Nightmare Machines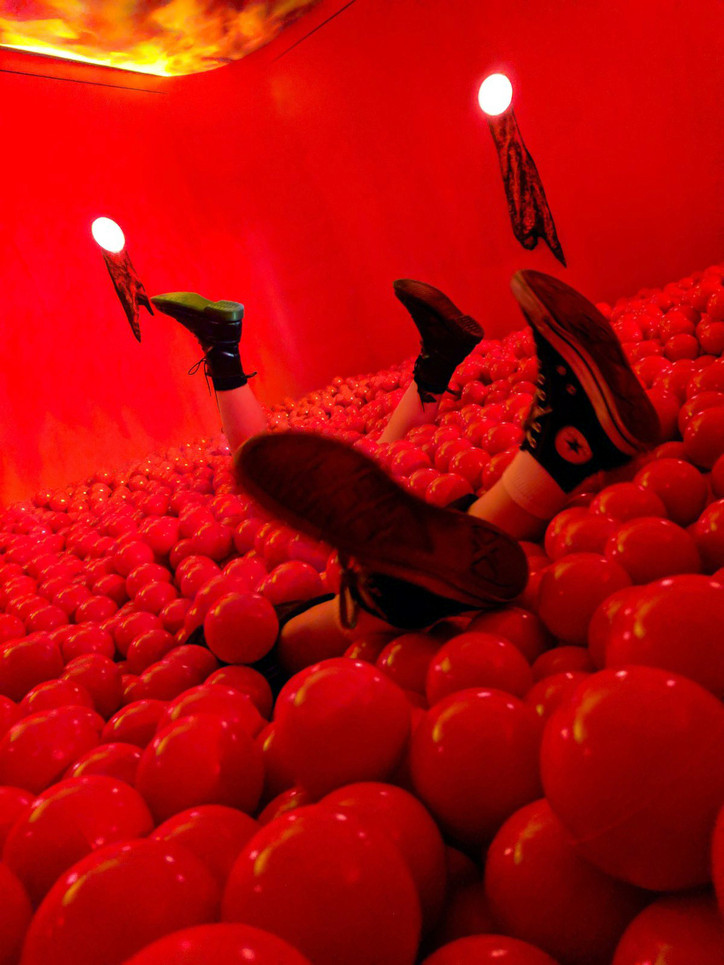 I would say she's managing the balancing act with a certain amount of visionary millennial flair: the concept is extremely simple, which makes it approachable, fun, and cool. "If you can't explain it in a sentence," she said to me when I commented on this elegant simplicity, "then it's too complicated to sell."
All the rooms are designed by her personally, and the Nightmare Machine was a delightful twist on the original Dream Machine concept—the floorplan was the same, and some of the rooms were simply a hellish version of those in the original Dream Machine, which pays homage to its own history as a project. In the most popular room, the mock laundromat, I commented that it was almost like a video game—Paige illuminated part of her creative process, explaining that the layout is meant to resemble the strange architecture of dreams, when we're in a place we recognize but at the same time, it's different.
The rooms are, as I've said, designed for the viewer to take psychedelic Instagram selfies, and therefore are almost less about the imagery within the rooms themselves and more about creating an environment to envelop the viewer—like sets which are empty until we fill the space with the most interesting missing link: ourselves. This postmodern reliance on viewer interaction is what makes the project, for me at least, so curious, so provocative. It stands in direct opposition to the far-removed art of a traditional installation; for example, It's Alive! Frankenstein at 200, the current main exhibit at the Morgan Library and Museum, plays into the same Halloween-themed low-brow appeal to draw in a crowd, but includes works from William Blake and one of my personal favorites, "The Nightmare," painted by Henry Fuseli in 1781, along with a walk-through history of the Gothic in literature and art, which, all in all, presumably appeals to a more high-brow intellectual impulse.
But does it, really? Is it somehow "better" to walk around reading wall texts for hours and leave feeling overwhelmed and sleepy? Is it "worse" to romp around taking Instagram pictures in fun sets designed for that very purpose, sharing your experience through the current definition of reality: social media? Perhaps. But it's an interesting play on the function of art in society, to say the least, and the accusations being hurled at installations such as Nightmare Machine feel awfully similar to those aimed at the avant-garde in the days of the Academy.
Leaving Nightmare Machine leaves you wanting more—the challenge for Paige Solomon is how to get art cred for her wonderful little project. To take it to another level of wonder seems inevitable, and it will be marvelous to see how she does it, if only for the 'gram.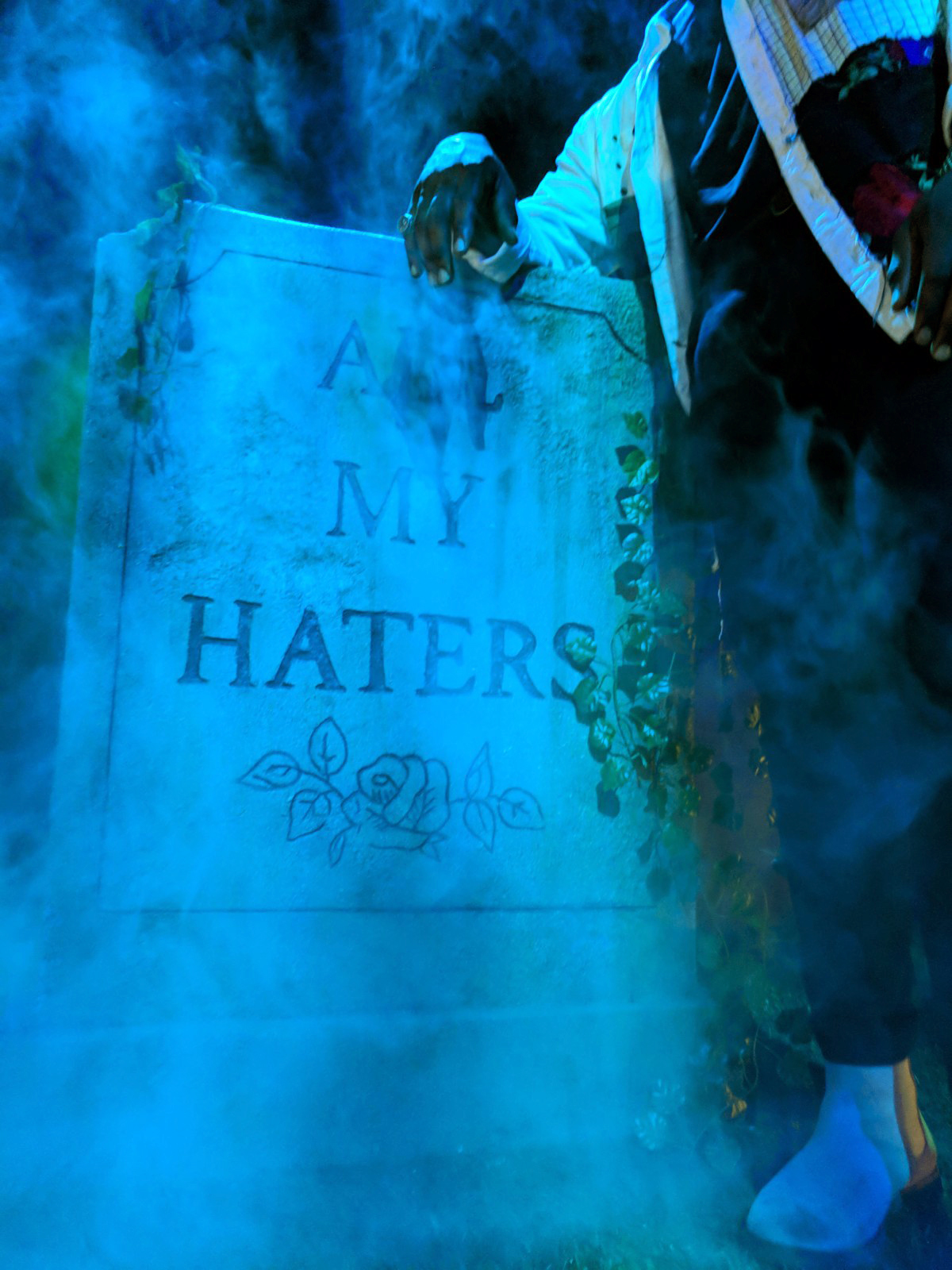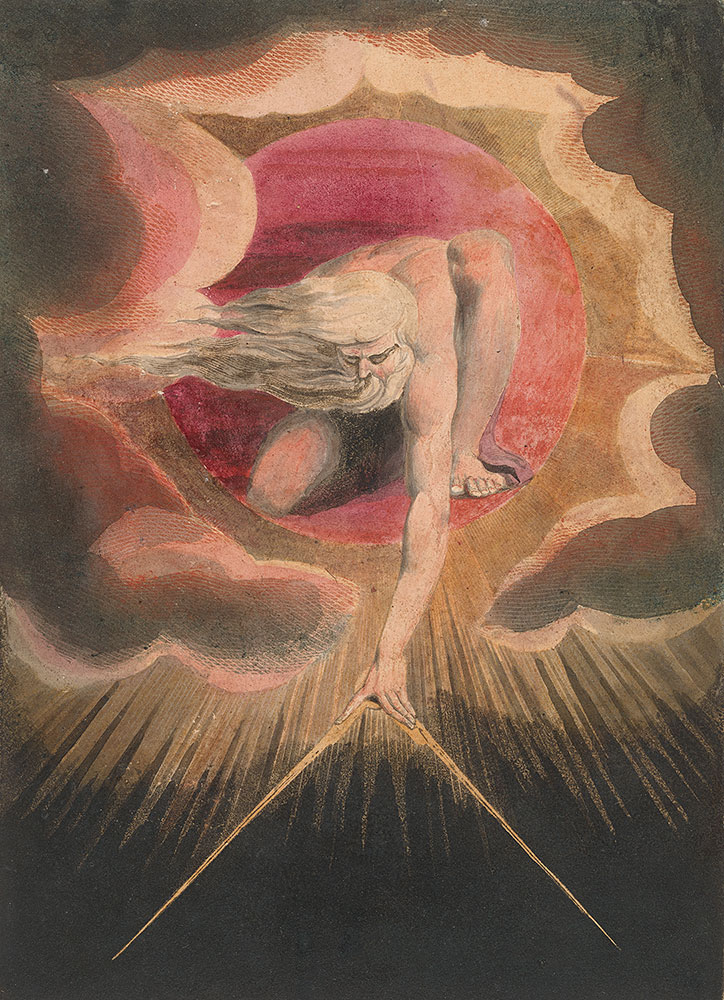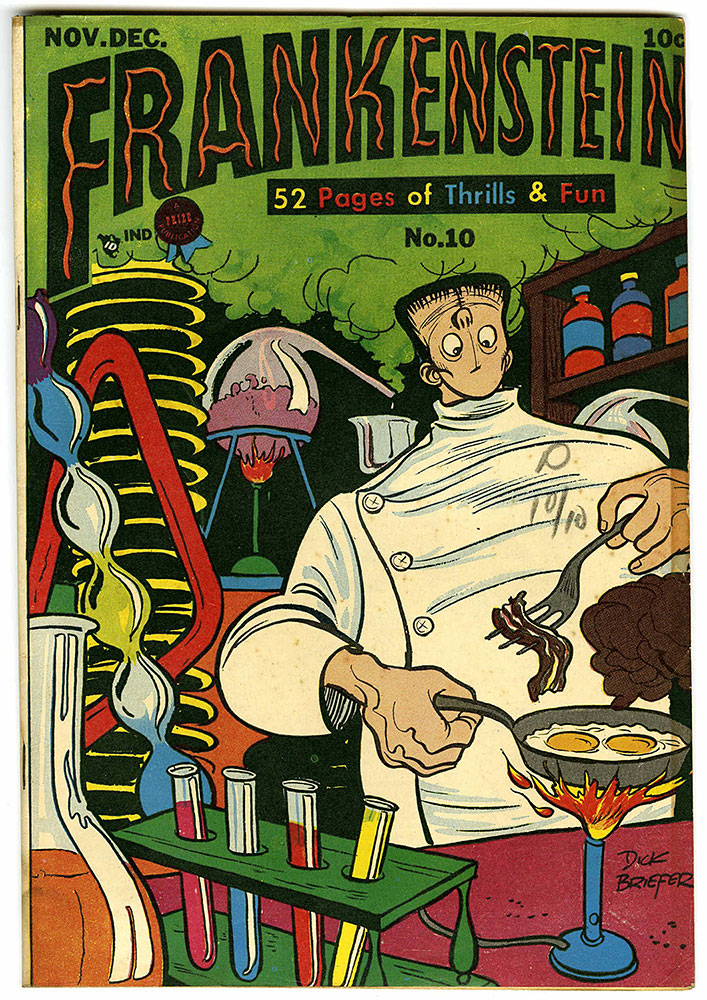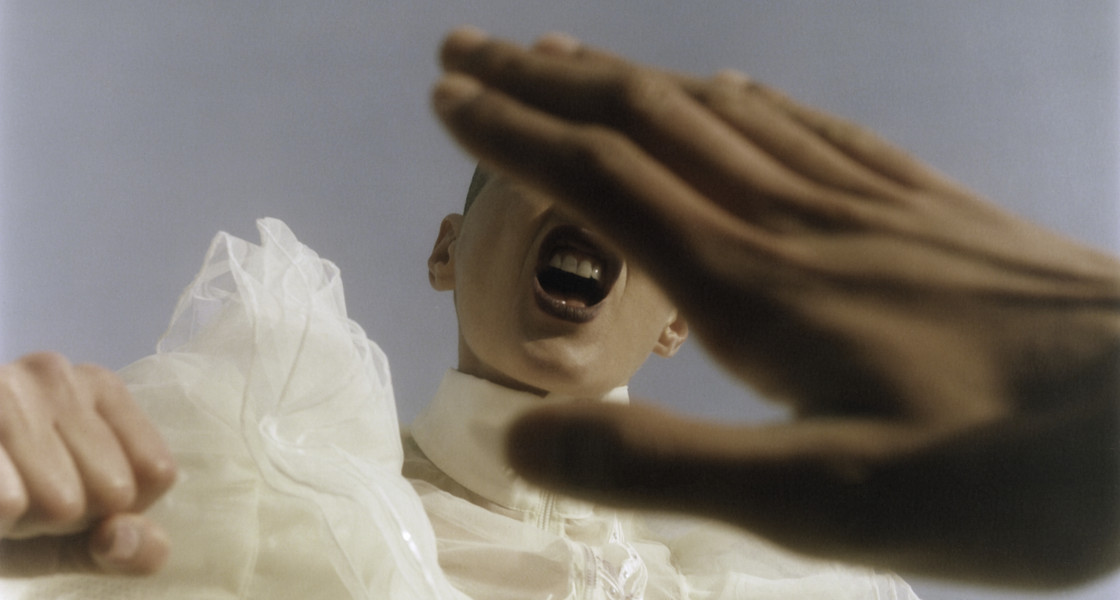 Document Journal x Calvin Klein
Here's a quick rundown of some of the artists who caught our eye.
Javarius Jones
Jones' captivating portraiture radiates Southern sweat and an understated sensuality. The Alabama-born artist captures friends and acquaintances, showcasing the first example we've ever seen of hair rollers and a hair fetish in a single photograph. With only two photographs in the show, the artist showed his dynamic range—and we're excited to see more of his work in the future.
Jan Philipzen
Philipzen's grainy black-and-white photos transported us to a hotel-motel-No Tell in Western Europe as we watched his face-tattooed subject levitate above the bed, like the spell—or hallucinogen—just kicked in. The artist's decision to allow the film's dust and scratches into the final image gave the entire scene a 'found-photography' look, and only serves to enhance the overall vision.
Andras Ladocsi
Transforming oneself requires a combination of discipline, mold-breaking and self-acceptance. These three elements are exceptionally represented Budapest-based photographer Andras Ladocsi's images. A light-filled gymnastic space with rings and mats is show next to a portrait of a clay-covered man who looks as though he has just burst forth from a statue. Completing the trio is a portrait of a woman laying on the floor, bathed in sunlight and making direct eye contact with the camera. The three photos are perfectly paired, and display the artist's talent for evoking abstract emotions through physical realities.
Alex Lockett
London and New York-based Lockett's large-scale prints from his series, Arizona Moments, gave us full Southwestern-surrealist vibes and brought to mind the physical manifestations of old gods and new idols.
Vasily Agrenenko
The human-esque forms in the three portraits shown by Vasily Agrenenko are perhaps what we'll all look like once evolution, climate change and the effects of pollution eventually collide. While not quite resembling actual people, the forms at least allow us to envision a post-human world where style is still an option.
Luis Alberto Rodriguez
One of only artists to present just a single image during the show, Berlin-based Rodriguez captures a subject's abstracted body that exudes strength and the kind of post-dance energy that perhaps only the likes of Teyana Taylor or Jennifer Beals could truly comprehend. The locker room setting and subject's contorted form reminds us how it truly feels to move your body until you're completely exhausted—and transformed.
Lucie Khahoutian
The four images shown by Armenian photographer Lucie Khahoutian blend elements of surrealism, collage and digital-reference that draw you in like a tarot card with a number of figures and symbolic details that would also be at home in a Magritte painting. Khahoutian's work takes photography in a curious direction—you don't know if the artist is using sourced or original imagery and each subject is surrounded with arcane details that bring on an alluring yet creepy look.
Bennie Julian Gay
Berlin-based Bennie Julian Gay creates both color and black-and-white photos that bring together realism with a sort of softness that makes his work feel almomst unreal. His goal as an artist? To "[make] people see the world as they cannot see it themselves."
'The New Vanguard' is on view now at Aperture Gallery until October 23.
Lead photo by Etienne Saint-Denis; all photos courtesy of Document Journal.