Grotesque Skateboards by Cindy Sherman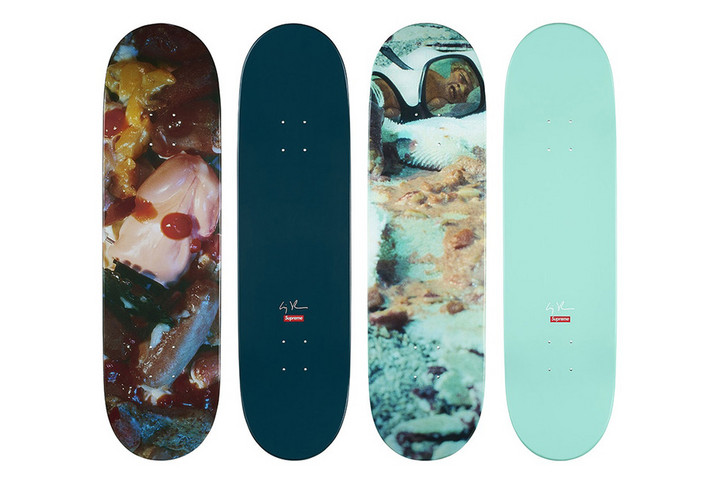 Sherman has been historically heralded for her odd, politically-charged self-portraiture, and unique use of the camera as her hyper-saturated, social commentary. Entering a new current cultural context, Cindy Sherman and Supreme have now united, with a collaboration that incorporates Sherman's images in her Grotesque Series.
And the decks are so brilliant, so bizarre, even us non-skaters were on board. Too bad, though, because they're already sold out online. Better run to that store.