Heron Preston on sustainability, workwear, and showing on Inauguration Day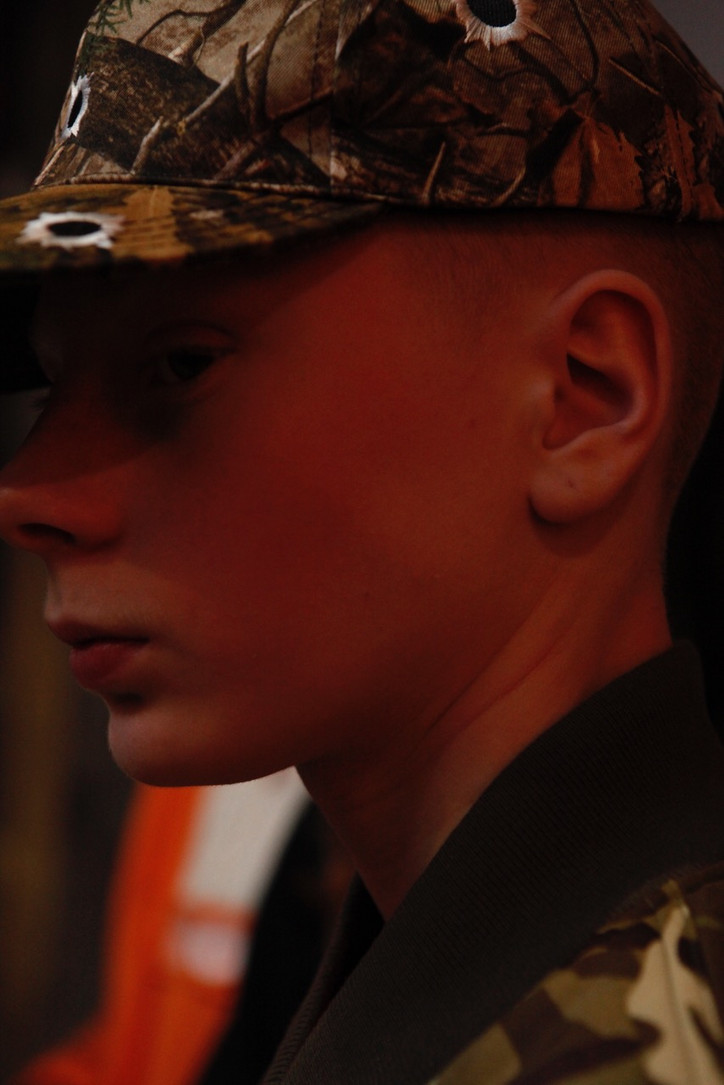 Tell me about your inspiration for the collection.
For this collection, my inspiration was very personal on several levels. I wanted to incorporate my personal history and style – my name, my respect for nature and the environment, my love of making and wearing tees and hoodies – with a social commentary on the current state of fashion. I see this power struggle developing between the luxury brands and streetwear labels and I really wanted to put my own spin on it and develop this collection as a way of showing that there's room for streetwear and workwear among the traditional fashion labels.
Could you tell me how this collection was sustainably produced? What steps do you take to limit your garments impact on the environment?
I don't claim to be 100% sustainable, but it is important to me that the clothing I produce has minimal impact on the environment while also increasing eco-consciousness among the supporters of my brand and the kids who buy my designs. For this collection, I combined two approaches to ensure that what we were producing was as environmentally sound as possible. First, all of the new pieces were made by craftsmen in Italy with the intention of creating long lasting pieces that wouldn't just fall apart after a few wears. I want to promote the production of apparel from quality fabrics that is made to last in an effort to reduce the global environmental impact from the fashion industry and hopefully encourage other designs to do the same. On the other side, with the pieces that stemmed from the DSNY collection, I use only recycled clothing and uniforms to continue the narrative I began when I debuted the collection with the Department of Sanitation.
Your clothes are made in Italy. Why then the choice to show in Paris?
I've honestly just always wanted to debut in Paris during Men's Fashion Week and this year everything fell into place to make that possible. I had all my friends here showing their collections so we were all able to come out and support one another – it was my dream come true and I made it happen! But I hope to participate in fashion weeks worldwide in the future so keep your eyes on me for next season! –
Much of your work, especially including last season's collaboration with DSNY, adapts labor uniforms for a fashion setting. What draws you to these silhouettes and themes?
I'm drawn to the themes of uniforms and workwear because they so closely mirror my own style and the style I've always been drawn to. I love seeing the way that the construction workers, sanitation employees, etc. who wear these mandated uniforms everyday because they are practical for their jobs still find a way to bring their own style and swag into what they wear.
You're showing on Inauguration Day. Did that have an impact on the show?
While I didn't plan the collection debut around Inauguration Day, I'm glad it worked out that way. During a time when our nation's leaders are choosing to turn away from environmentalism, I want to use the platform I've been given- when the world's eyes are on Fashion Week and what all the designers are up to - to continue pushing this issue and the dialogue around how we as consumers can think more critically about the practices we support in the fashion industry.
Check out more from Heron Preston here and here.