ICEBERG Men's A/W '20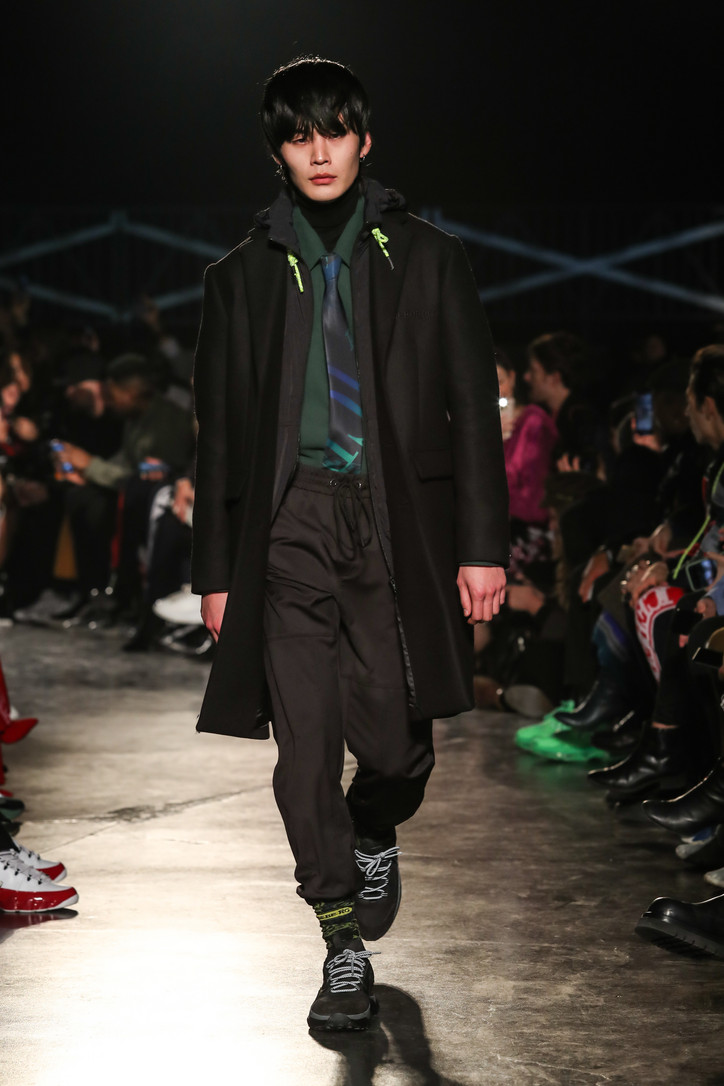 office chatted with Long about the brand's latest collection. Check out the interview below.
This collection has such a strong narrative element. Why mash-up ravers together with inmates?
The sentiment was, "Come together, don't fight really. Rave rave rave. Nothing else."
What sparked the decision to incorporate Looney Tunes characters like Tweety, Sylvester and Taz?
The Looney Tunes were part of ICEBERG's story before me and to exclude it from a menswear show would be wrong. 
How do you want people to feel when they wear or even just view the collection?
Real feelings—we turned a piece from Eddie into a knit for the collection. I want to elicit a conversation about how to put real emotions and feeling into your work as an artist, designer or creator. 
Since it's the start of the new year and decade, what are ICEBERG's resolutions as a luxury brand? 
A good team makes good work.
If this collection was a famous person's closet (dead or alive), whose would it be and why? 
Eddie Peake since he was the main inspiration.
What was it like working with British artist Eddie Peake, and how did he come onboard?
Eddie is a friend from back home in London. I always loved his work and his personal style. His interest in rave culture, music and fashion really spoke to me for this collection. He is also a very great person. The colours and techniques are sublime. I took the team to his studio to see all the work—it was a very inspiring trip.
What was the biggest challenge in bringing this intricate collection to life?
Sometimes, communication can be a challenge being English in an Italian house, but we get over it in some way. I kind of have my own language with some of the design team.
The word and the image of "punk" has undergone such a major metamorphosis throughout the years. What does it mean to be a punk today?
To me, Vivienne Westwood and Malcolm McLaren are essentially what it means to be a punk. Today, I don't know? You can be something different every day now if you want to. Things are more free in a way. Punk is a type of freedom from constraints.
This collection tastes like _______.
A negroni.