Is It Your First Time?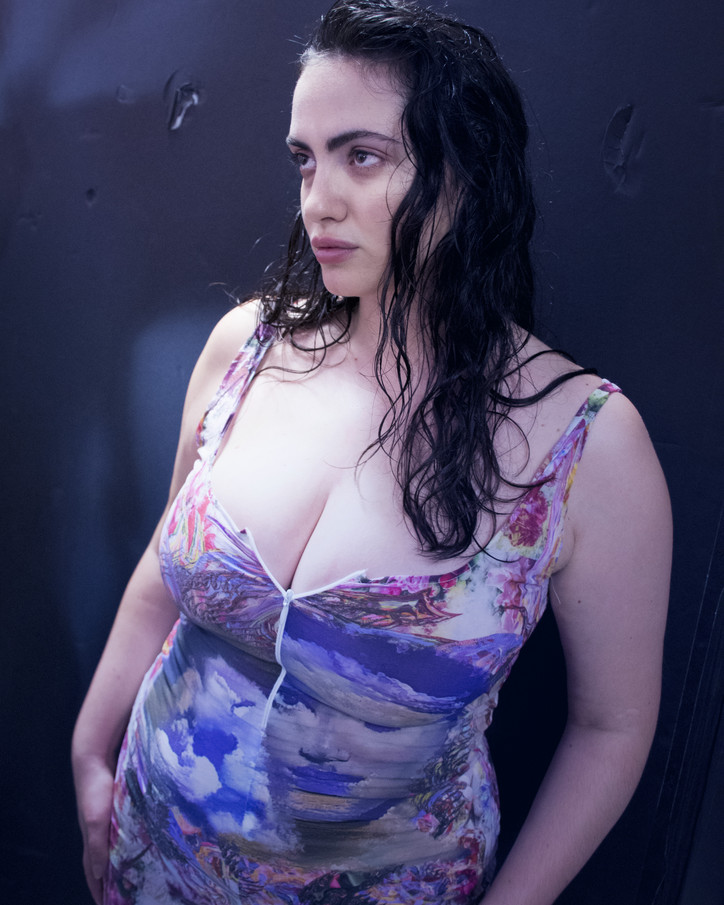 The title of the presentation, "Is it your first time?" definitely wasn't referring to the designers themselves, or their meticulously offbeat craft. But it fit perfectly with the no fucks duo, who met in the back of a New York taxi on their way to crash John Waters' 68th birthday, and their design approach.
After the show, designers Esther Gauntlett and Jenny Cheng talked to office about their collection. Read the interview and peep photos from the presentation, below.
At what point did you two realize you wanted to design together?
It was never really a conscious decision. We starting making clothes together before we even really knew each other that well—we just had energy and wanted to put it somewhere. We had our first show without really knowing what we were doing, or getting ourselves into, and it's evolved pretty organically from there.
What inspired your S/S '19 collection?
We were thinking a lot about summer—fantasies about European vacations far away from our hot studio, and nostalgic summers of our past and our city. New York bled into the collection a lot, with the soundtrack and our decision to show on Canal Street. We just wanted those strange and beautiful moments of slipping between bathers and clothing, half dressed and maybe still a little wet.
How did you decide on the models you wanted to use?
We worked with Jakob Landvik as our casting director, who really shares a similar vision of incredible, diverse bodies in the clothes.
What drove you to floral patterns and knitwear this season?
The Favorite Dutchess print was based on tapestries done by artist Jared Madere, and the knits were all developed in-house. The jacquard knit for the mummy pieces was based on a lace design, and then distorted, which became reminiscent of wet sand, crunchy seaweed and coral on the body. We also collaborated with artist Bea Fremderman, who made the oyster earrings and buttons for the black looks.
What's the artistic goal behind Gauntlett Cheng?
We want to make clothes that come to life on a body. Our fabrics are always so responsive and versatile—they adapt and change on different people. We put a lot of ourselves into what we make and it's so amazing to see your ideas warp and change when they're being worn.