Jason Polan's Tokyo Drawing Book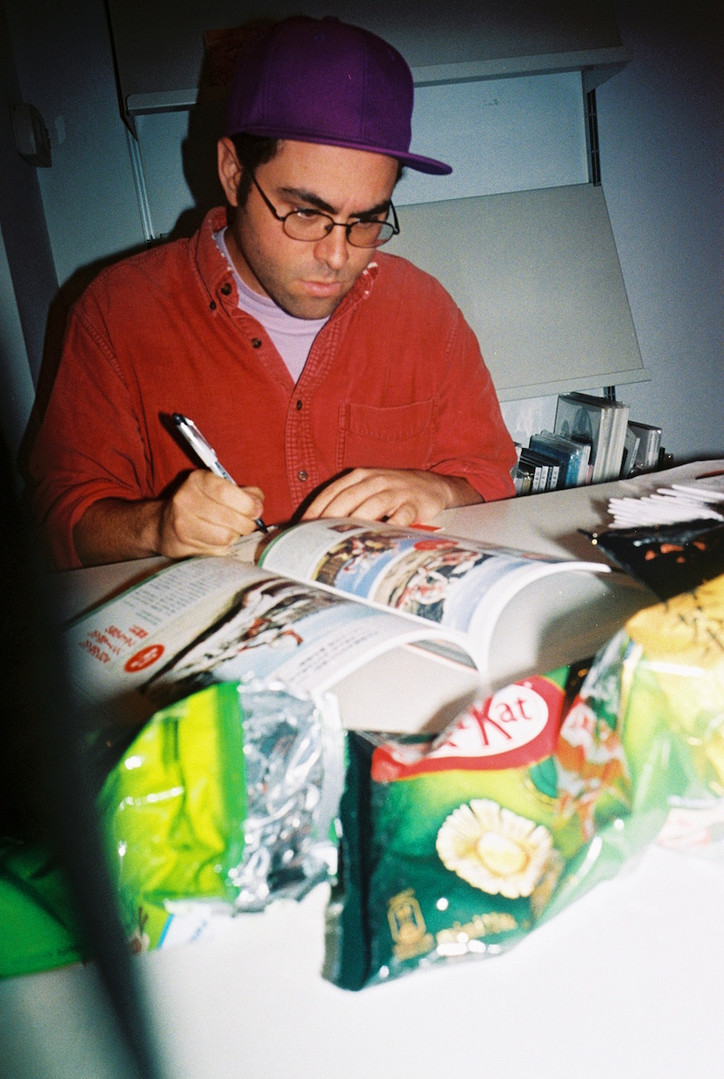 When I spotted him hunched over a table in the bookstore's furthest back corner, he was buried behind a pile of asian snack food and very stoicly at work inking a Japanese cartoon monster in a fan's recently purchased copy. 
At my turn, I took the chance to ask him what he missed most about Tokyo, to which he replied bluntly: "Designer fruit. A $200 cantaloupe."