Just a few of George Michael's finest moments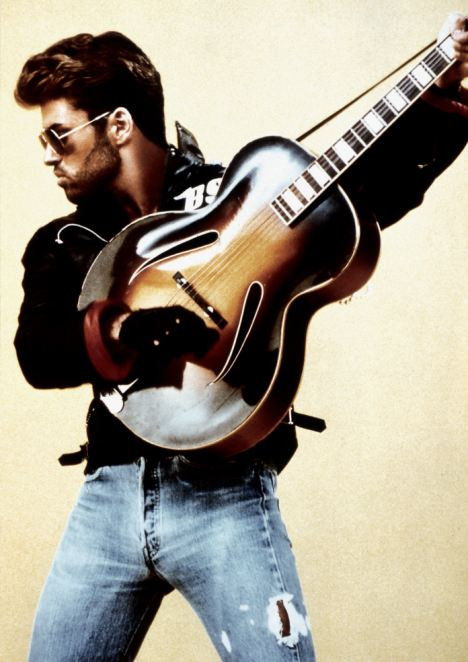 "Outside"
"Outside" was released shortly after Michael publicly came out. It serves as both a celebration of his sexuality, and as a hilarious play on his arrest for lewd contact.
"Freedom '90," because of course
It was, and remains, a perfect music video and a powerful anthem. Linda Evangelista says it's still the thing most people approach her about.
Rehearsing "Somebody To Love"
Michael performed the Queen classic at a Freddie Mercury tribute in London in 1992. And while he wouldn't come out for another six years, looking back, the video is extremely poignant—Michael's lover, Anselmo Feleppa, would pass away from AIDS just a year later, the disease which famously also claimed Mercury's life. This one is pretty heart-wrenching, especially when you consider that you can see Bowie in the background. 
"Faith"
"Faith" is a classic jam, but the video also helped establish the essential elements of Michael's style: leather, five o'clock shadow, aviators, and a single earring at a time when wearing one still meant something significant.
"Jesus To A Child," live at the European Music Awards
This song, like much of Michael's genius third solo album, Older, was written for Feleppa. And this performance may be the most vital of them all.