Martin Parr Chats in Chinatown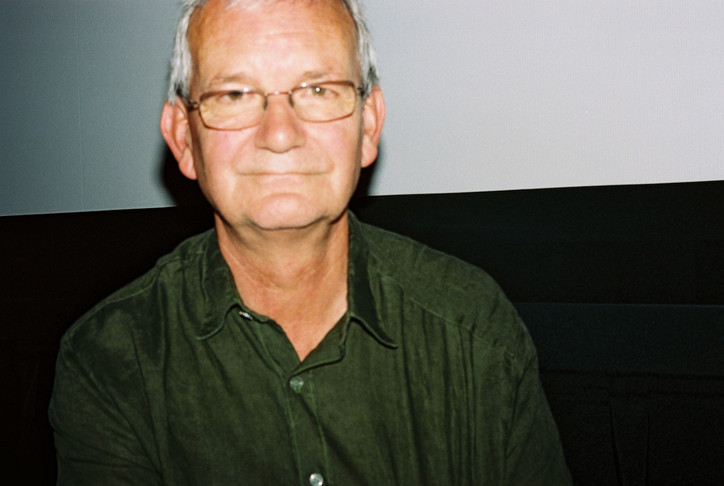 Not only did the evening include the chance to see two of his short films, both steeped in the iconic British humor and artfully crafted candidness (much like a strong "cuppa") that the legendary photographer is known and loved for, but his appearance was accompanied by a Q&A afterwards, and Office couldn't pass up that opportunity. 
To celebrate Magnum Photos' 70th anniversary, Metrograph cinema hosted an evening event and double feature of Parr's classic documentary shorts, Think of England and Teddy Gray's Sweet Factory. Both reflective of his quintessential view, his unique angle and ability to highlight, celebrate, and discuss the mundane minutae of plebian society and elevate it to something interesting and beautiful. 
As we can all expect from Metrograph, the invigorating lecture turned into an intimate Q&A, where it was the ultimate revelation to be able to chat with Parr about his work, hear his opinions on film versus photography, Magnum, the inability to swim, and candy. 
He was expectedly witty, blunt and humble, much like his work in the medium. On the beach, he comments,
"Before you ask, I don't have holidays. Because why would you have a holiday from the thing you like doing, you know, I am paid to do my hobby. But my partner likes the water, and that is why I have so many beach pictures. And I can't swim. Not because I am on the shore with my camera, photographing. I just quite literally can't swim."
It is this semi-sarcastic take on the world and our social settings that have gotten him so far, and allowed him to excell. This week, Magnum Agency will meet to determine the members who will accelerate withing the acclaimed photography alliance, and whom the new entries will be. On his role within Magnum, he states,
"I am a very serious photographer, but I am basically creating entertainment. Within it is some kind of serious message, and I am not going to label or push that, but it's there if someone wants to dip into it. I am a highly politicized photographer, but you wouldnt know it by looking at it."
And what is next for Parr?
"I have a coloring book coming out in the Autumn, or as you say, Fall." The audience laughed, and he raised his eyebrow, "Why would I lie? Go pre-order on Amazon."
Finally, as we snapped his picture, we got our chance to throw Parr off topic a bit, asking him his favorite sweet, which made him literally start sweating as he searched for a reply, 
"Never been asked that before, wow. Herbal tablets, I suppose."
Check out Metrograph Cinema for more of their upcoming events.