Sign up for our newsletter
Melting Point Halloween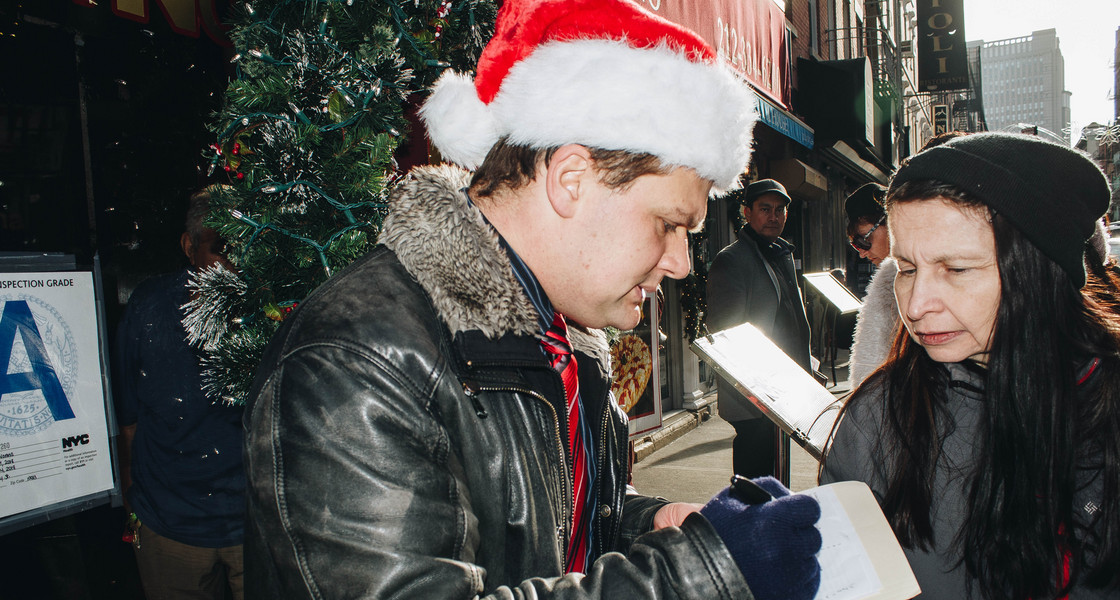 Must Be Santa
This year, office hit the streets to find our very own Saint Nick. And naturally, we found a few. So, we decided to flip the script and find out which ones have made The Nice List this Christmas, and which ones will be getting a nasty lil' lump of coal come Christmas Day.
Spoiler alert: New York City Santa's have been very, very bad.
Who is on your naughty list this year?
Department Store Santa: Unfortunately, President Trump has passed that line more than once—but other than that, most people are trying, right?
What's on your Christmas list this year?
Grumpy Santa: Tips! Tips! Tips!
Sorry, I don't have any money on me.
Grumpy Santa: Then leave.
What do you want for Christmas this year?
FedEx Santa: Just money, I guess.
What are you most excited for this christmas?
Bodega Santa: Having a big dinner with my family.
Hopefully you'll be feeling the Christmas spirit more than these naughty Clauses. Merry Christmas from all of us over at office.
Let's End the Plastic Wave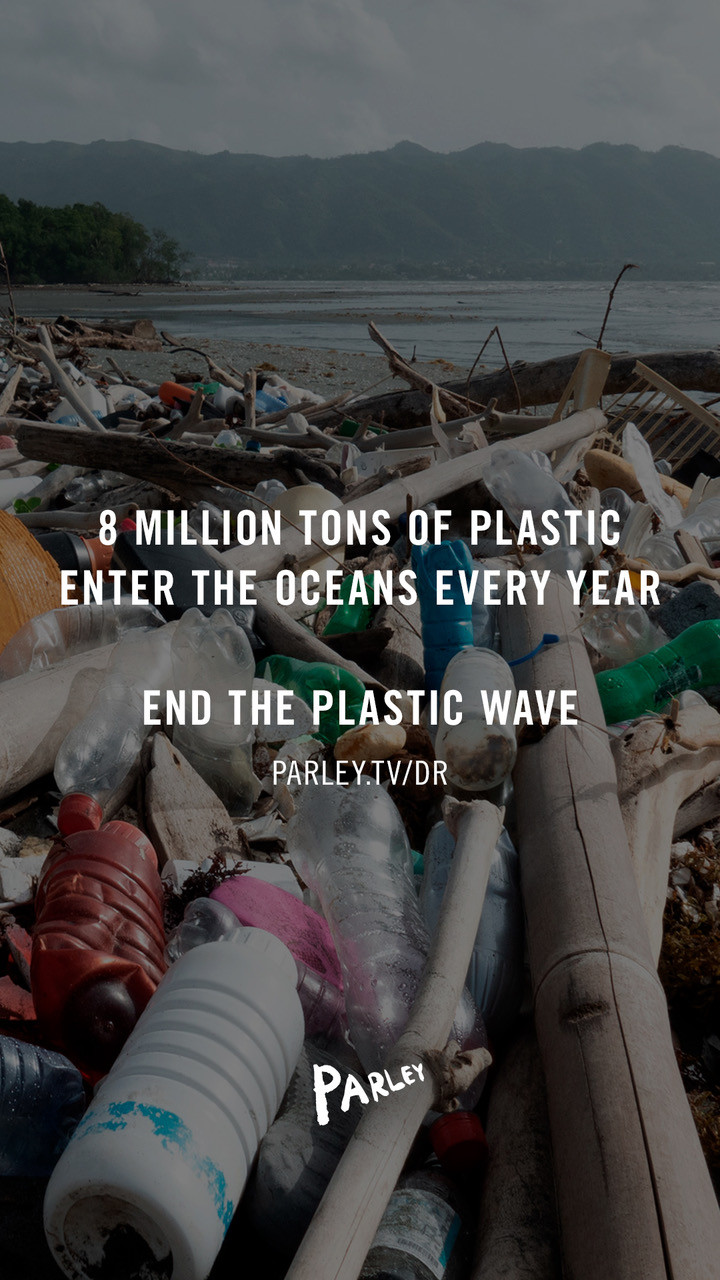 Beginning this week, all donations to Parley and purchases from their new shop will support the brand's ongoing efforts in the D.R. So, let's end the plastic wave.
office is joining the movement to create a cleaner future for the Dominican Republic—and the world. We urge everyone to do the same. Shop (Parley has their own merch, as well as tote bags made from Parley Ocean Plastic that fund the clean-up of over 20 pounds of marine plastic waste, in collaboration with Julian Schnabel), donate and volunteer at Parley.
Learn more about Parley and their mission here.
24Bottles x Vivienne Westwood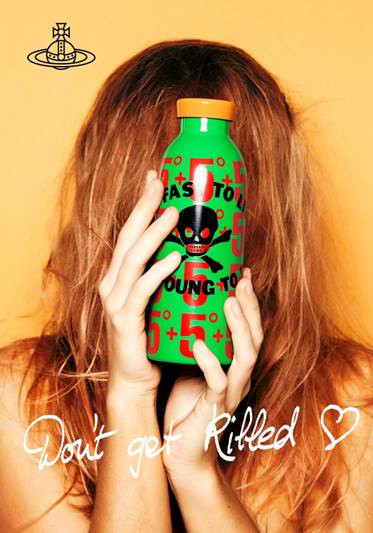 The special edition bottles, which come in bright green and burgundy red, are emblazoned with Westwood's famous "Too fast to live, too young to die" slogan from her days running the iconic London punk boutique, SEX, alongside an archival skull and crossbones print and her +5 degrees graphic. An obvious nod to the designer's background, the imagery also suggest that if we care about our lives, we need to start thinking sustainably. As an alternative to disposable plastic, the new Clima bottles save about 0.08kg of C02 from the atmosphere each time one is used. While it may be a small step, it's a step in the right direction: sustainability and salvation.
The 24Bottles x Vivienne Westwood collab is out now, available at Vivienne Westwood boutiques worldwide, and on both brands' websites.