Sign up for our newsletter
NYFW: office style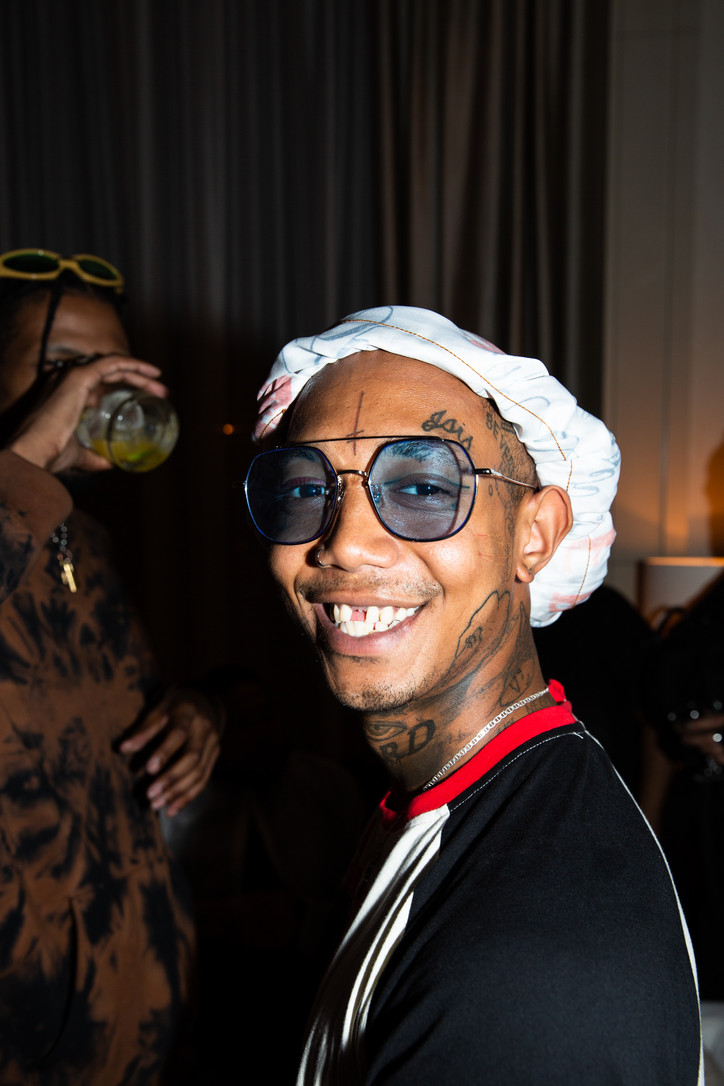 Check out photos from our NYFW party below.
Design By Purpose
By any standards, the Moroccan coast is a stunning lay of land; however, when captured through the lens of Johnny Knapp, the coast visually exudes a life of its own. Knapp's photos seem to portray the essence of coastal beauty. The candidness of his photographs gives you a glimpse of Knapp's keen intuition as an artist.
Knapp's newest project, Design by Purpose, is a dare, really. A challenge: let the compositions of found objects allure the mind.
Knapp's raw connection with his subject-material is drawn by years of accumulating information on the surf swells, combined with his deep love and understanding of the beautiful Moroccan culture. Knapp has an uncanny dedication to "make sense" of the world around him, which is a total-sum of his project.
From researching intensely beforehand about the planets and their position in the months of January/December (the planets and moon dictate the sea and what is coming about surfing wise), to charting a course of various beach towns about the coastline, the photos portray a seasoned wanderer's perspective.
The stills taken in this series are of objects that are familiar to most: a chair, a house, a boat. Imagine approaching an object, and capturing the spirit of what that object would say, could it talk; what is its "story"? What does the object resonate?
"It is an interpretation and dialogue I am having between myself and these objects I am encountering," Knapp explains further. "It's a wonderment I have for these items. Just in awe about how many times they must have been repaired, reused or re-purposed in their lifetimes. The markings, scratches, discoloration, and faded tones all tell a story in the same fashion as how archaeologists would decipher and decode ancient ruins."
The worlds Knapp creates in his pictures is as unintentional as it is intentional. On the way he shoots, he says, "It has to tick a few boxes within the narrative I've created in my head and is in the thread of the story that I have woven. If it sits in this realm the last and probably most important element to make it come to life is some good light hitting it."
Taking the time to try and decipher what exactly inspired the shot of an older man in front of a motorcycle, Knapp alludes to the aesthetics of the picture as a whole compared to just the forefront model. "The photo of the older man and the water, his motorcycle more caught my eye than he did. He just happened to be in front of it and obliged to be in the photo. But if you look closely at the handlebars, the headlight, the gas tank, seat, and basket to me that is the real story and the one I set out to capture and tell."
In Design by Purpose the resources are the models. An expressed appreciation of awareness to our very-life around us—regardless of our settings—rings true. Knapp agrees to the notion that though traveling can fuel your art, you have what it takes already within. With this series under his belt, the artist leaves us with parting advice.
"Get imaginative and make a game out of it. Try and find triggers within you that make you reactive to your surroundings. Take a different route home or if you see light bouncing off objects and walls, go follow that and see what unfolds. Once that happens, just capture it for posterity of the legacy of the moment. It's all about going through life with an open mind and open heart."
Chidera Eggerue's Guide to Getting Over a Boy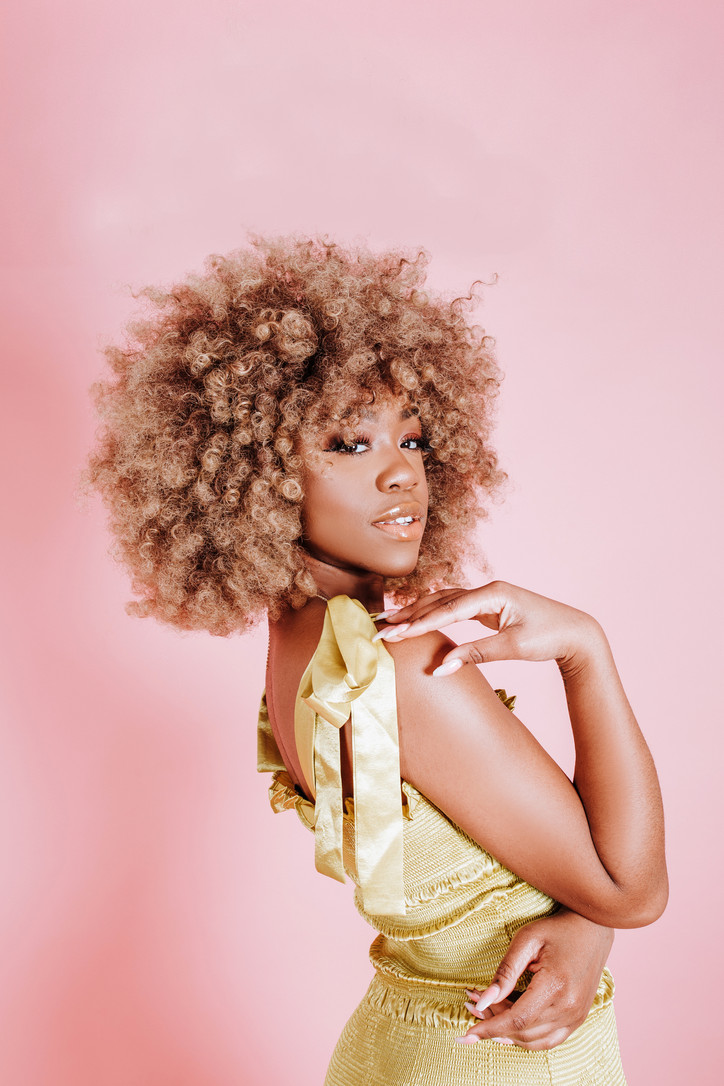 Introduce yourself.
My name is Chidera Eggerue, aka The Slumflower. I am a best-selling author, and I am 25 years old. 
How would you describe yourself to someone who has never met you?
I would describe myself as a writer, activist and feminist.
You've just released your second book, How To Get Over A Boy. What inspired the creation of this book? Why did you decide that this was the right time to drop this gem?
I hope that the book will help those going through break ups to embrace the opportunity of singledom and channel something positive from the experience. There is no right or wrong time, but this message needs to be out there.
How do you normally get over a boy?
By spending quality time with myself, learning a new skill, being alone and enjoying it.
You've gone viral on social media several times, and have used your voice to educate and destigmatize societally-deemed "non-attractive" features such as alopecia and saggy titties. What has been the feedback you've received after speaking on these topics?
It is mixed. There are haters, and there are negatives. But for example, when I launched the #saggyboobsmatter hashtag, I was contacted by women of all ages and backgrounds praising my stance. Recently, my documentary Bringing Back the Bush on Channel 4 celebrating pubic hair was critically acclaimed, including the FT—but it came about because of the negative comments I received after posting a picture on social media.
Name one thing that makes you smile.
My family makes me smile.
I've read your first book, What A Time To Be Alone, when it first came out two years ago—it was eye-opening, refreshing, and just what I needed at that time. How can your supporters use what they learned from your book and implicate it into today during the heightened time of social distancing?
Obviously I wasn't predicting a pandemic when I wrote the book, but learning to enjoy being alone is the best education you can have. So it is just as valuable in a time of crisis.
What is the best piece of advice you've ever received?
Find your joy.
Pushing boundaries and breaking social norms seem to be the top of your list—was this always a part of your game plan?
My mother raised me to ask questions, but growing up in South London as a black girl, I realized that these questions needed to be vocalized on a larger stage. I needed to challenge the so-called social norm.
Fast forward five years into the future—how do you envision your life?
In five years time, I'll have my own show where I'll be encouraging women to take control of their self-esteem. Netflix, I hope you're listening!