Once Upon A Time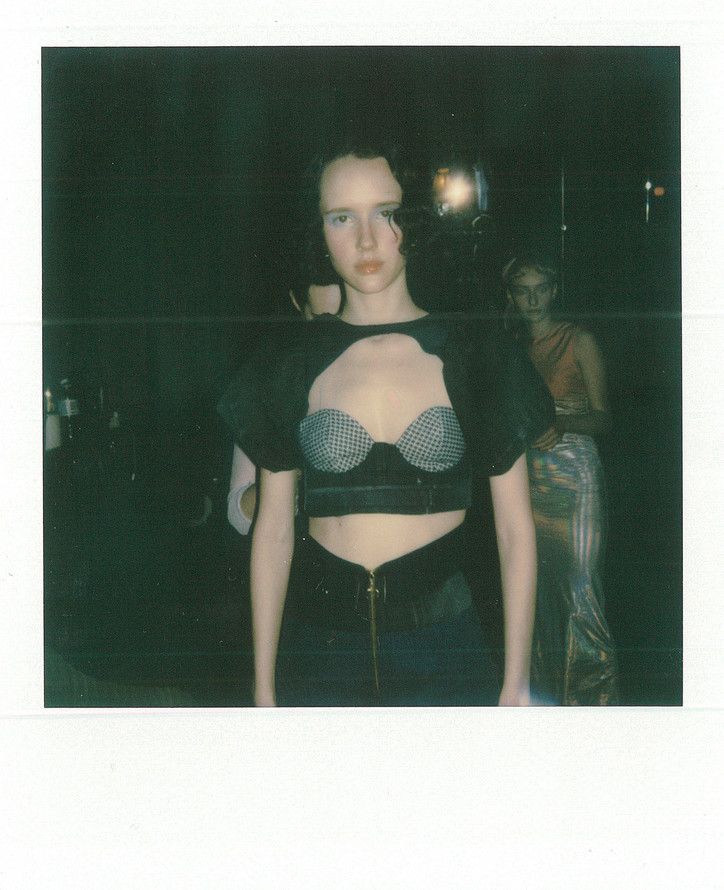 With a fine art background (Hanley studied painting at RISD), Hanley conceptualizes her designs like a Renaissance painter. And her approach to materials is just as innovative, collecting ribbons, bows, deadstock fabrics and vintage textiles to create her artisanal looks. Then, each piece is crafted with extreme care, many of them sewn and embellished by hand.
This season, however, the designer pushed Lou Dallas to a new level, further developing elements from past collections and introducing a broad range of new materials, including collaged textiles like floral, houndstooth and candy cane stripes. As for the silhouettes, Hanley focused on a juxtaposition of flowing silks and structured corsets, making all of the models like angelic princesses who were dressed by fairy.
View some of our favorite looks from backstage, below.