Pass The Torch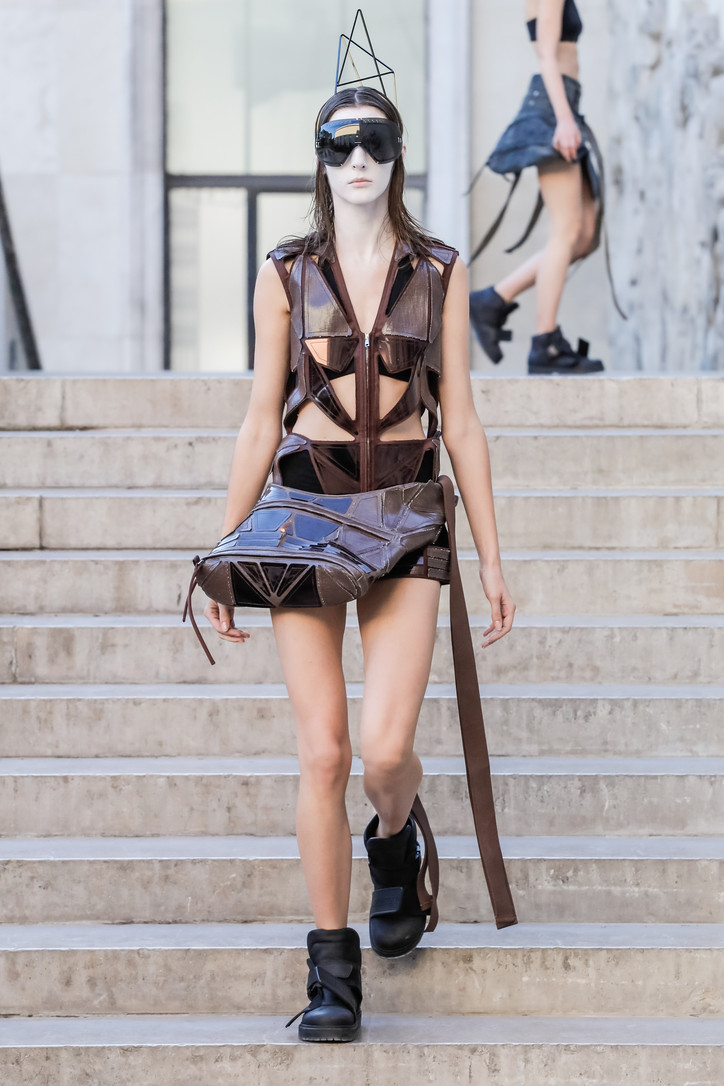 Though Owens has always liked to stick with materials like leather and colors like, well, black and grey, this season his choices felt all the more resonant given the current politcal climate, and everything happening with Kavanaugh this week. The vibe—from the collection, to the atmosphere, and the beauty direction, which left models covered in haunting face paint—felt anarchic; apolcayptic even. But this time, women will be the ones who win. With this collection, Owens isn't surrendering to the end of the world—he's outfitting us for survival.
View some of our favorite looks, below.
Photos courtesy of the brand.