Premiere: Gnarcissists - "We All Just Wanna"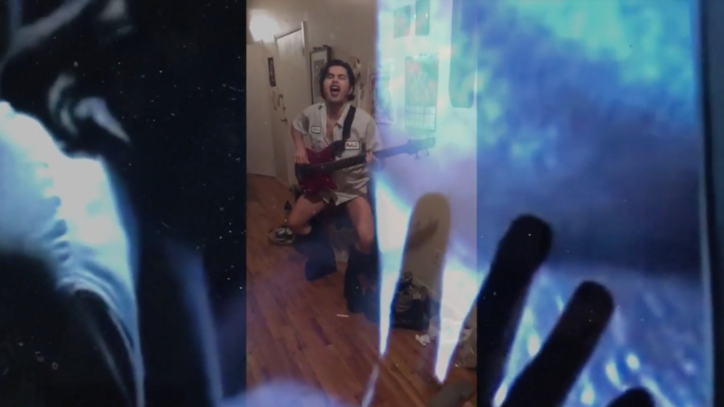 The "We All Just Wanna" video, premiering exclusively on office, is an amalgamation of iPhone videos of the four members' (Matt​hew​ Orr on lead vocals, Nazar Khamis on bass, Jerry Peel on drums and Matt Tillwick​ aka Soko on guitar and backup vocals) daily stupidity. The ​irreverent ​compilation perfectly accompanies the song, which the band wrote just after Orr was robbed outside of their studio.
"We were a bit out of our minds ​​and I was buying something I shouldn't have been​, " Orr ​describes. "​I guess the song is just about not getting spit out of New York and the desire of wanting to make it here​ — ​and at the time ​welcoming what will most likely be the demise of ​our dreams or ​whatever we ha​ve​ going for us.​ Like that night​ I somehow managed to lose everything on me except the bag and ​instead of addressing what'd happened, we got high and wrote ​the song​​​​.​ Salad days I guess."​
Gnarcissists play two shows in New York this month: the 21st at Elsewhere (their ticket cut will be donated to the Bowery Mission) and the 29th at Saint Vitus.