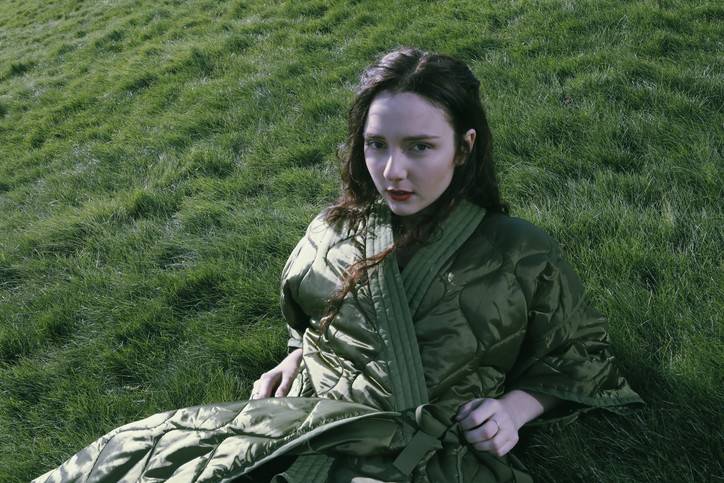 As Sans explains, "All the songs on Kitsch II started on guitar, but everything except the guitar and vocals was produced on the computer with samples. I would love to work with live instruments, but I love having complete control of everything and knowing that I have to take responsibility for every aspect of my work."
This precision comes through in songs like "Anyone Else" and "Providence," both of which feature long samples of classical violin. Part of what makes Sur Back so unique is the way in which she incorporates these orchestral elements—the organic instrumentation added to her largely synth-driven songs creates a "pop music" all her own.
Sans cites the likes of Bjork, FKA Twigs, and Arca for influencing this change in sound. "While Kitsch II was still informed by some of those (especially the arrangements on Bjork's Vulnicura)," she explains, "I wanted to reference some of my favorite works that are a bit removed from modern electronic production."
Listen to Kitsch II below.
Related posts