The Real Dusty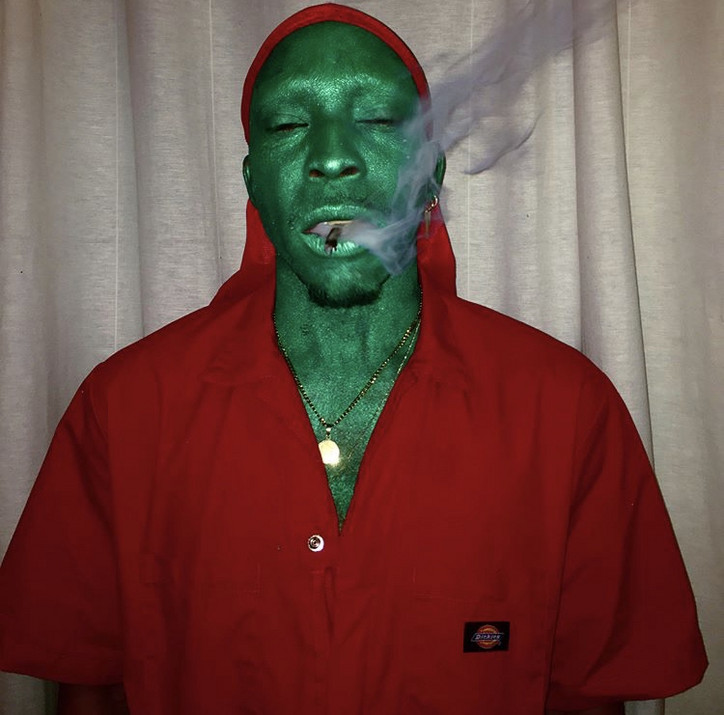 What three beauty products do you swear by?
I swear by milkmakeup, tea tree oil, and face masks.
You just got $50,000 to go shopping. What are your first three stops?
First stop eBay (there's nothing like the feeling of receiving a package). Second stop, Balenciaga. Third stop, Gucci.
What are some of the most stylish films or TV shows you've watched lately? 
"Paris is Burning","The Great Gatsby", and "Scarface".
What music do you listen to while getting ready?
Gunna, Billie Holiday, Travis Scott, Louis Armstrong, James Blake, Three 6 Mafia, Ski Mask, the list goes on...
Who are you beauty icons?
Prince, David Bowie, Marilyn Manson, and Andre 3000.
What's a beauty method that the world should embrace?
Try new shit! Don't be scared, be daring.
What's one beauty method that the world should let go of?
Fast fashion.
What are your 2019 beauty trend predictions? 
More prosthetic makeup--you know da fuckin' vibes!
Who would you love to style for beauty? 
I'm not a makeup artist. I'm a creative so I only style myself for beauty.
What's a piece of advice for the average person who wants to step up their beauty regimen?
Get out and get inspired--or you can just look at me that'll inspire you too.