Richard Quinn S/S '19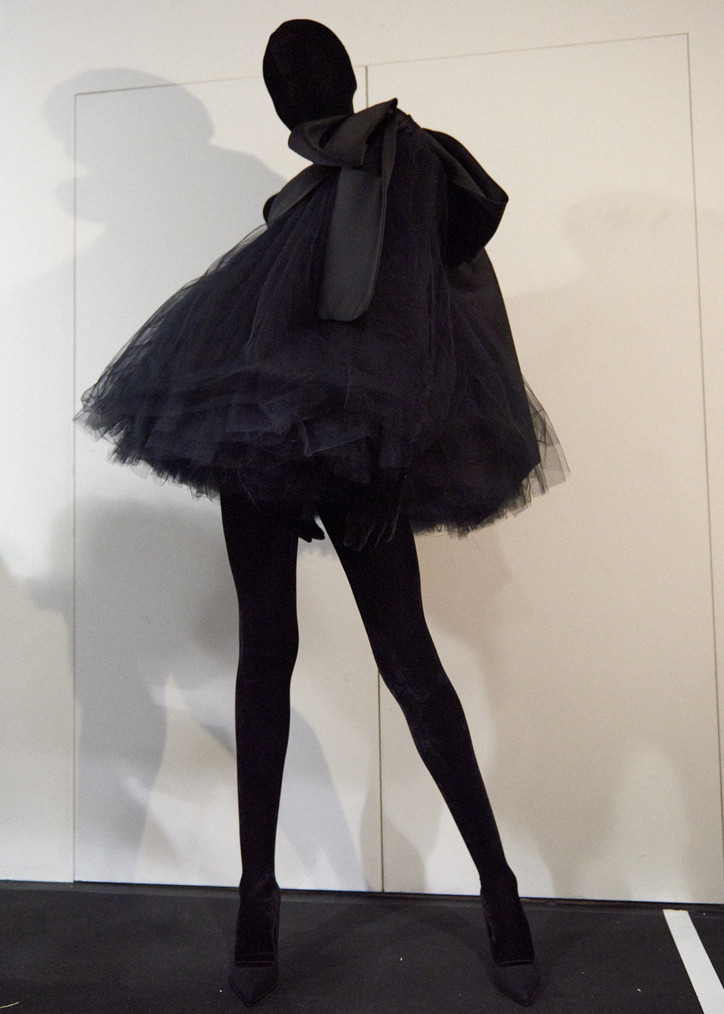 The collection, which was also created with the help of Quinn's fellow students, took his maximalist aesthetic to another level—one that was more subdued. Since launching his eponymous label, Quinn has become known for pairing print with prints, and more prints. Throw a ski mask and long-sleeves on the model and there you go: the Richard Quinn look.
This season, there were definitely ski masks, and lots of printed fabric—there was all types of floral, Hawaiian prints, polka dots, leopard, tiger, zebra, gingham, feathers, the list goes on and on. But there were also all black looks, and a decidedly modest '50s vibe that kept the models looking fresh, but classic. Think: Phantom of the Opera meets The Stepford Wives.
It was somehow soft in all of its loudness—proof that Quinn knows exactly who he is. And just three seasons in, we can't wait to see where he goes next.
View some behind the scenes photos, below.