Sign up for our newsletter
Rita Ackermann - KLINE RAPE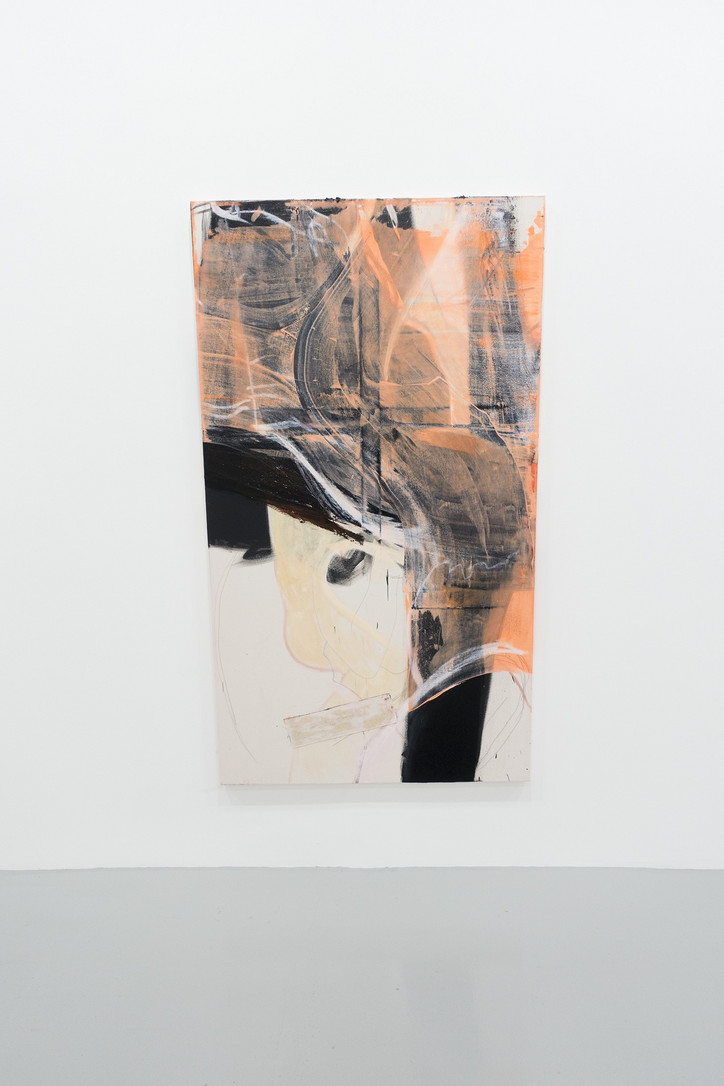 Mexico City Art Week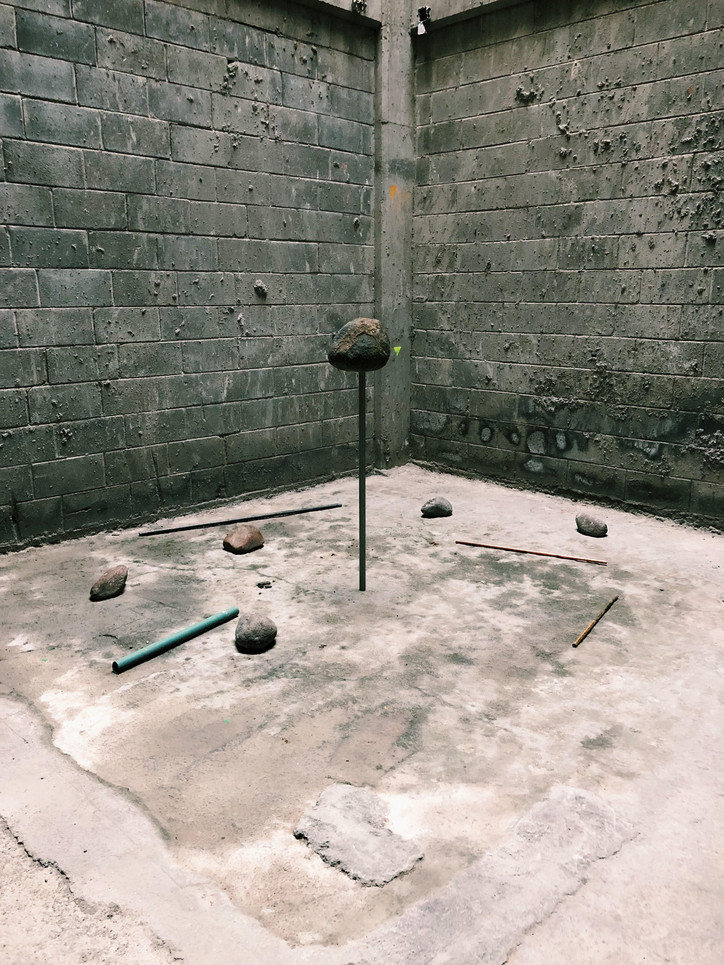 Tezontle & Bruno Albizati
Zona Maco — Peana Projects, Monterrey / New York City & Casa Lu
'Pajaro,' 2019 and 'Intervalo y Materia.'
Mexico City-based Tezontle, founded by architects Carlos H. Matos and Lucas Cantu, is neither an art practice nor an architecture firm, rather blurring the lines between the two and creating something new entirely. The studio itself is a place for collaboration and experimentation, often hosting parties, exhibitions, screenings, and other happenings. Looking back to Mexico City's pre-Hispanic heritage and the abstraction of the Mexican modernists of the mid-20th century, the duo curates found objects with self-made ones. Based on a pre-Hispanic children's toy, Pajaro (bird) is comprised of cast lead on a concrete base delicately balanced via a revolving metal hinge so that the sculpture rotates at the whim of the passerby.
Casa Lu, located south of the city in the picturesque town of Tlalpan, is a residency program geared primarily towards young international artists. Parisian artist-in-residence Bruno Alibzati's solo show, Intervalo y Materia, is worth the trek alone. Influenced by the way mineral surfaces are eroded through time, his work uses materials such as paper, cardboard, charcoal, graphite, and pigment to explore the possibility of creation through the partial use of deletion. The densely textured surfaces are illusory and transfixing.
Julian Charrière & Marie Lund
Material — DITTRICH & SCHLECHTRIEM & Material — joségarcía, Mexico City, MX
'Love-In,' 2018 and 'Grip,' 2018.
Julian Charrière is a conceptual artist whose work is informed by his expeditions to remote, geologically endangered parts of the world. In 2017, Charrière hiked to the base of Tambora, Indonesia, passing through vast expanses of non-native oil palm plantations along the way. Not surprisingly, the palm oil industry has had catastrophic results including deforestation, infiltration of pesticides, and the extinction of indigenous wildlife. Inspired by his journey through Indonesia, the sculpture Love-In is a handmade "lava lamp"— a 1960s icon of counterculture and the peace movement— fueled by viscous palm oil.
Danish artist Marie Lund's undulating copper sculptures are made in collaboration with local artisans from Santa Clara del Cobre, Michoacán, a town ethnically dominated by the Purépecha people who have been working with copper since the pre-Hispanic era. Lund's practice is often concerned with materials and their response to certain forces, such as the transmission of heat through copper. Her signature pieces, including the Grip series, are hung in unexpected margins, such as corners or door frames, and appear to be almost peeling themselves away from their surface, resulting in a palpable tension.
George Rouy and Jesse Pollock & Pavillion of Stairs
Material — Hannah Barry Gallery, London, UK & Guadalajara 90210
'Sour Orange #1-7, 2019'.
This series of seven handmade pots were created by painter George Rouy and sculptor Jesse Pollock during a residency in Merida, Mexico. The vessels are formed in sheet steel, then welded and mixed with charred sour oranges fallen from one of three sour orange trees in the courtyard of their Merida home. The result are pots of hauntingly beautiful form and texture, with surfaces at times glossy and others punctuated with childish drawings of grinning faces.
A building under construction becomes a venue for a collective exhibition thanks to the experimental nomadic gallery space Guadalajara 90210. Spread over three floors of a raw construction site, the exhibition comprises of work from over 100 artists across disciplines, including architecture, contemporary art, and industrial design. The outcome is a surrealist sculpture park where one can't always be certain what is installation and what is simply some exposed electrical wiring. Scramble to the rooftop via a rickety fire escape and be rewarded with a replica of Barragan's Torres de Satélite and views of the surrounding colonia Santa María La Ribera.
See dates for the next Mexico City Art Week here and here.
Lead photo: Pavillion of Stairs.
Implicit Tensions
Implicit Tensions: Mapplethorpe Now, now on view at the Guggenheim, is the first exhibition in a year-long program at the museum dedicated solely to the artist and the legacy of his work. Although he is gone, as are many of his New York City contemporaries (with the exception of his best friend, Patti Smith, who detailed their relationship in her 2010 memoir, Just Kids), the exhibit doesn't feel like a wake—just a collection of raw and honest images, like his iconic self-portraits, that capture who he really was. It's more than just a picture on a screen or wall—Mapplethorpe is present throughout the exhibition, not just in his self-portraits, but in each image, each frame, each print, brilliantly curated by Lauren Hinkson and Susan Thompson. He's there in spirit, in the way his subjects are posed, in the way Smith gazes back at him in a nude portrait—he's as alive in these works as they hang in the Guggenheim, as he was when he shot them starting almost five decades ago.
Featuring early polaroids, collages and mixed media constructions—all mostly in black-and-white—the show brings together pieces from Mapplethorpe's range, including self-portraits and photos of friends and celebrities, floral still lifes, classic nudes and his now iconic documentation of New York City's underground S&M scene, as well as a screening of Mapplethorpe: Look at the Pictures, a documentary that explores his most provocative, erotic work. The selection follows the artist's famous sentiment that there's "not much difference between a photograph of a fist up someone's ass and a photograph of carnations in a bowl."
See some photos—of both—below.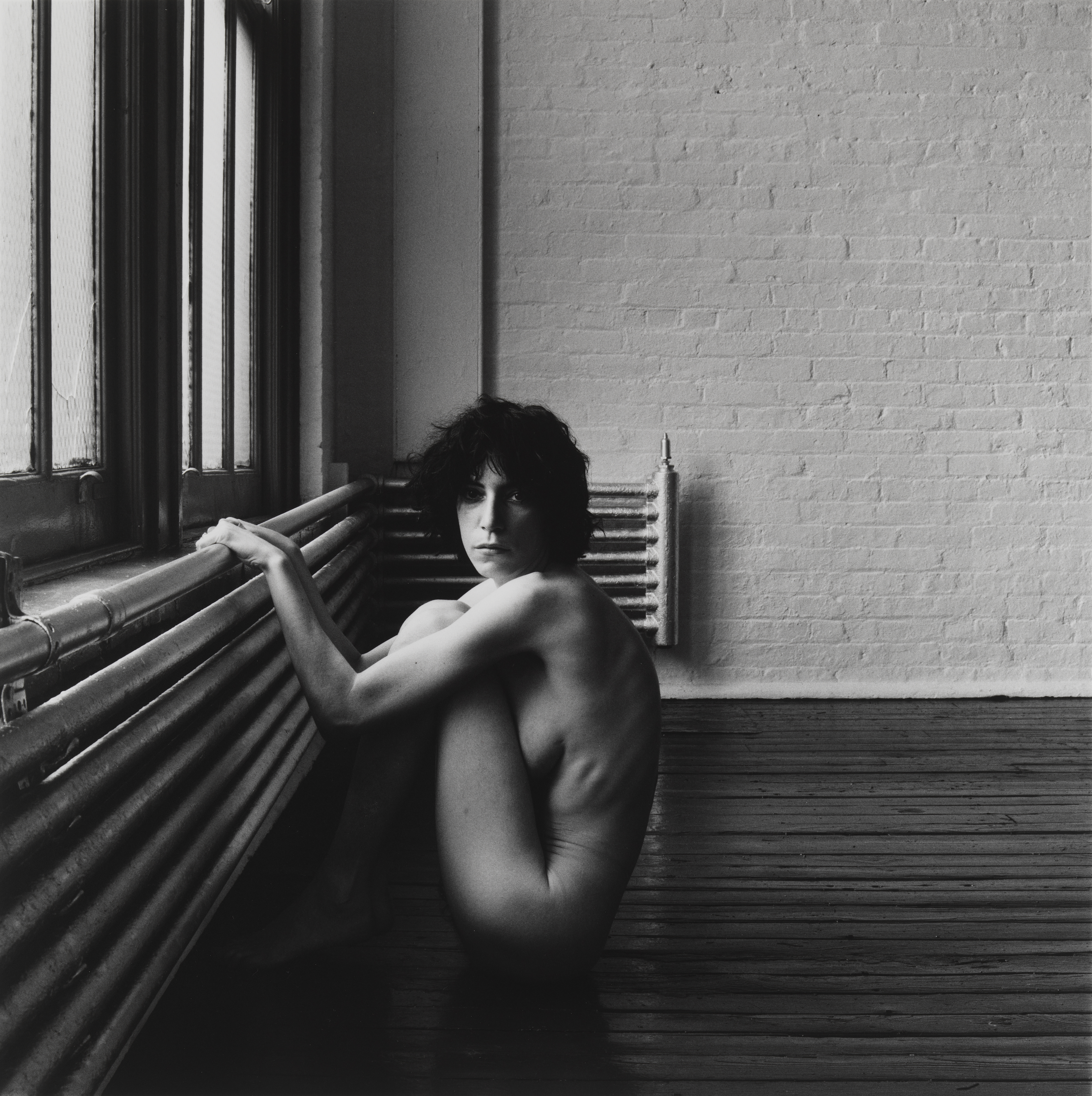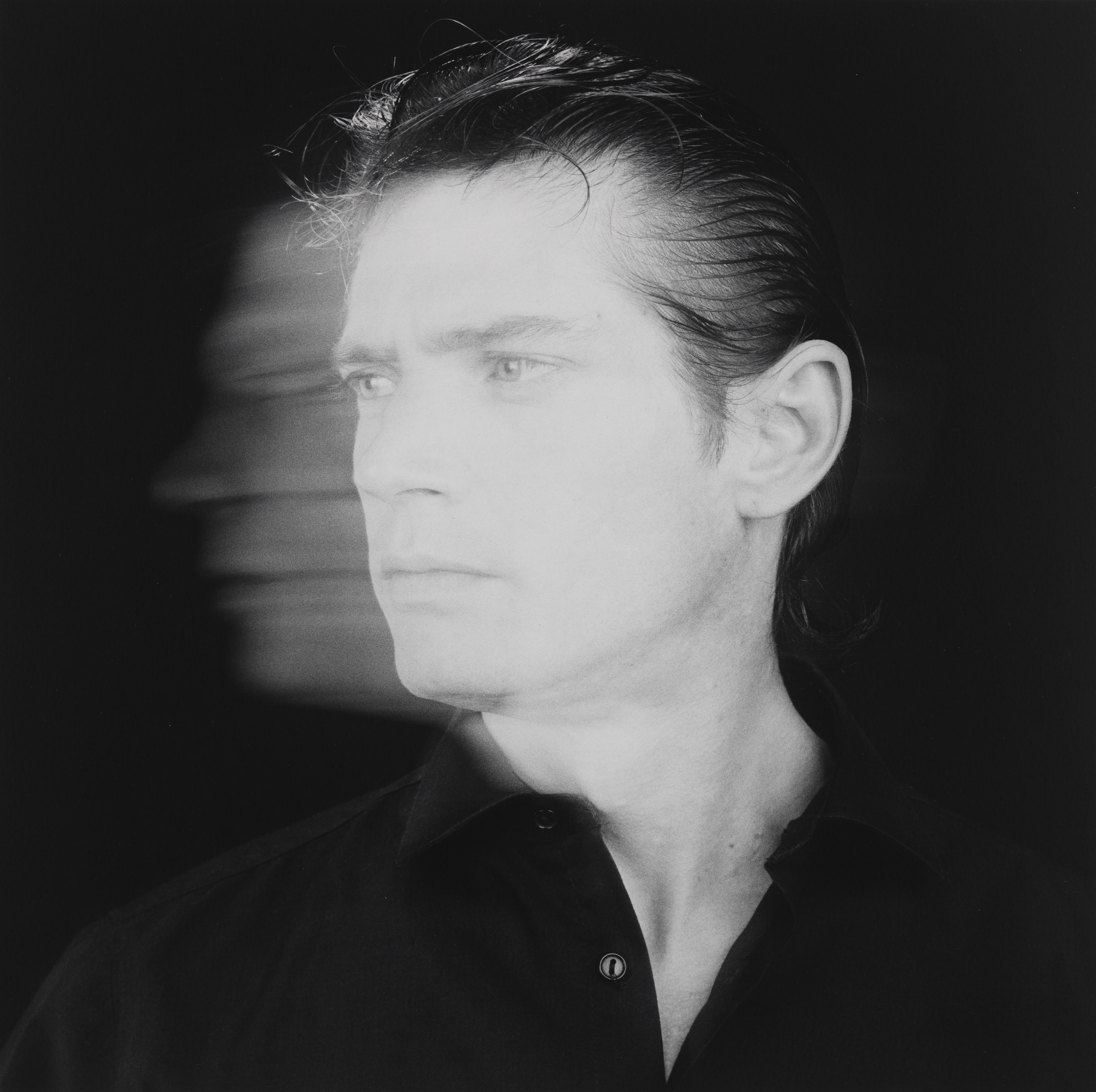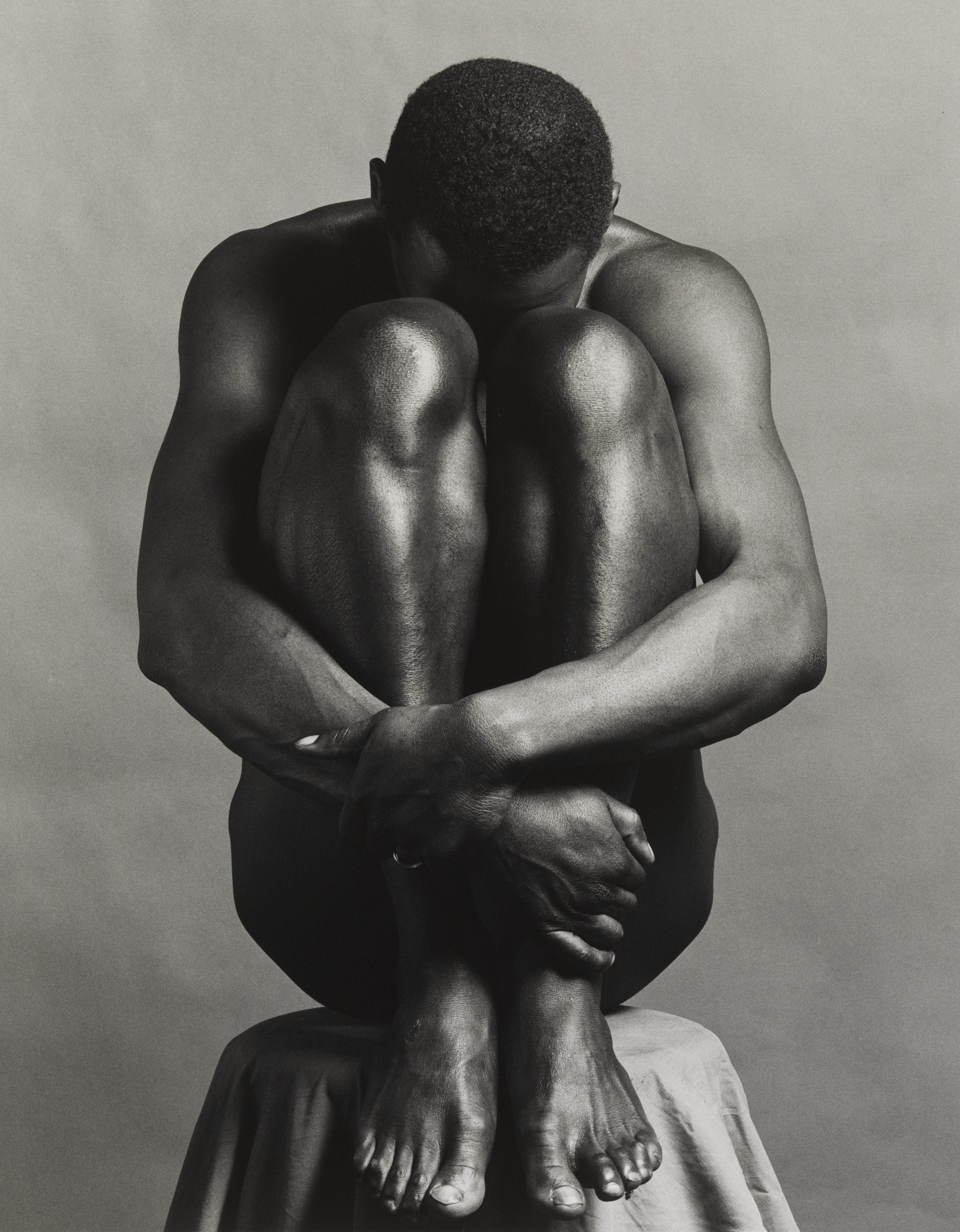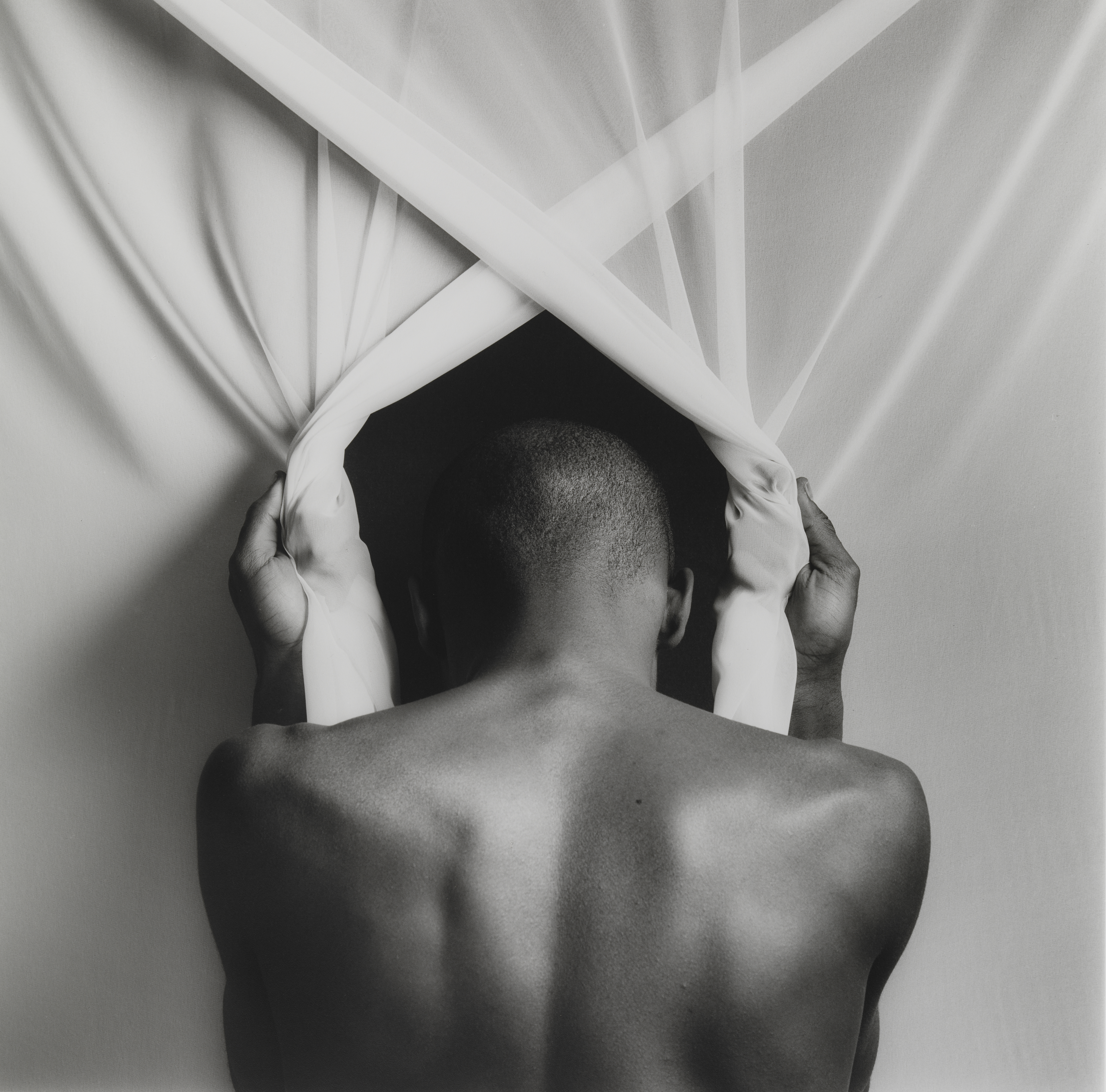 'Implicit Tensions: Mapplethorpe Now' is on view now through July 10, and again from July 24 through January 5, 2020.
Lead photo: 'Untitled,' 1973. All photos courtesy Solomon R. Guggenheim Museum, New York. Gift, The Robert Mapplethorpe Foundation 93.4289 © Robert Mapplethorpe Foundation. Used by permission.
Dark Spring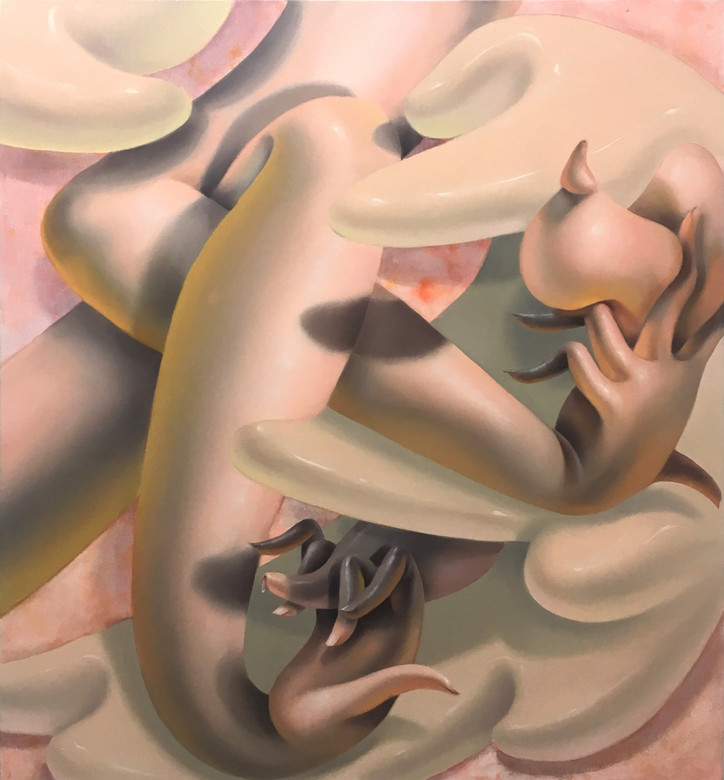 This is a show that wants to explore the weird combination that occurs in the blossoming of female sexuality: a beauty combined with a certain ugliness, a bloom tinged with decay. The show throbs with a disquieting energy, one that embodies this eerie natural phenomenon that is an important part of the human experience, but nonetheless rarely looked at square in the face. Fear not: take a look (results may vary).
office had an illuminating conversation with Allegra LaViola, the curator of the show, about the Unica Zürn book that gave the show its title, the Victorian mindset of the #MeToo movement, and what would happen if Nabakov wrote Lolita in 2019.
Tell me about the show.
The show is called Dark Spring, it's named after a short novel or novella by a German writer named Unica Zürn, who wrote it in 1967. Unica Zürn was an artist as well as a writer, she had an odd, sad life, and was actually Hans Bellmer's lover. This novel that she wrote really explores this darker, stranger side of female sexuality—more specifically prepubescent female sexuality. The heroine of the novel is never named, and it starts out when she was born and goes until she's twelve and traces these masochistic fantasies that she has—very graphic sexual fantasies—and also the sexual acts that she engages in, including her brother sexually abusing her, and a lot of intensive masturbation, both with and without props. She's always searching; she has this need for pain as her only relief from this sort of stifling bourgeoisie existence. Eventually she ends up killing herself after she realizes that the object of her desire is a futile childhood crush and is never going to be what she wants it to be.
The show is not exactly about the book, but more about this buried female sexuality lurking beneath the surface, and an inherent kind of darkness in people that we don't consider to have that kind of darkness—specifically children, young girls. It's about the quest for love and meaning in life even for the youngest of people.
How did you come across this book?
I came across this book many years ago because of a Swedish artist who gave it to me as a gift and I read it and was entranced and appalled simultaneously. It's extremely dark. It sounds crazy.
Did you give the book to the artists?

I told them I'd be happy to lend it to them. It's not really in print anymore—I was going to buy them all copies but then it was really expensive for each copy. So I told Brandi and Sarah that I'd happily lend it to them. But I talked about the book with them, and really the artists that I was interested in putting in this show already had that sensibility in their work, so I didn't feel that they necessarily needed to read the book, it was more for their personal edification if they wanted to.
It reminds me of Lolita.
It's like Lolita, but imagine it written from Lolita's point of view instead of Humbert Humbert. You have this longing and desire and fantasy and terror and pain and suffering and tragedy in a young girl's life.
'Grey Cloud' and 'Yellow Droop' by Sarah Slappey.
Do you feel like that's coming across in the art?
I do. I mean it's hard to say—I wouldn't say it's an exact replication of the book, but it's a larger, overarching theme in the exhibition, and I think what comes across is this kind of longing and perversity and a little bit of a sinister element.
It feels very topical.
Yeah. You mean in a sort of #MeToo type of way?
I guess so, yeah. But kind of like the other side of it.
Yes, exactly. I would almost say it's against the grain of now. I don't know if you're familiar with the artist Balthus? People are sort of out there and they're freaking out and saying to take the work down and that it sexualizes girls, and all this stuff, and absolutely he's sexualizing little girls—but at the same time, little girls are not necessarily devoid of sexuality. And I feel there is a knee-jerk reaction right now, and it's not necessarily a bad one, to say, 'this is black, this is white, these men are bad men and they're doing bad things, and these women or girls are pure and innocent.' It's sort of bizarrely Victorian, almost, in its severity.
I know what you mean, it's crazy. So was the Balthus a reference point? Or were you already working with artists that were in that gray area?
No, that's just sort of a reference point for me in terms of a larger picture of this type of thing—like you said, things like Lolita. I'm sure if Lolita were published now, Nabakov would be chased out of the country or sued. I don't know if it's just me, but my own instinct is to push back against whatever seems to be the prevailing social mores of the moment. Even though these movements are, at their core, good, they can become their own form of suffocating censorship very quickly.
Which kind of plays into what you're talking about, with this little girl who's being suffocated by the bourgeoisie.
Right. She's sort of bored in this bourgeoisie Germany, she's very repressed and nobody is paying any attention to her and she's just kind of masturbating all the time and having these intense fantasies. And it's not just her—all the little girls in the book are similarly captivated by sexuality, which I think is definitely a normal part of childhood. I think most people probably were more experimental in their childhood than they would be comfortable admitting, even to themselves.
'St. Vitus' and 'Hedy Lamarr Three' by Shary Boyle.
It reminds me of little girls playing 'house.' Have you ever heard of that? They call it playing 'house' but they always end up dry humping each other. 
Oh, totally.
I had no idea this existed until I was older. I feel like girls blossom so much earlier, or they're aware of that side of things. Maybe I'm crazy.
They are! They do!
And I love that you're saying that right now is sort of Victorian, like there's this intense mindset with the culture surrounding the #MeToo movement. Do you feel like the women's movement is almost repressive in way?
Yes. I think it can be. I don't think it necessarily, inherently is, I think that it can be and because it's developed a little bit of a mob mentality, there's a kind of fall-in-line-or-be-burned-at-the-stake feeling to it.
And where does this show enter in that dialogue?
I can't give the show more weight than the show has. The show isn't meant to be some torch ceremony of being against or for something or other. To me, it's an unexplored aspect that people are pushing under the rug right now. That's one thing, but also it's just something interesting to me and has been interesting to me for a long time and is current in a lot of artists' work, I think for female artists especially, I think there's this kind of buried, sensuous, darkness that is mysterious whether or not it's empowered. Is it really powerful to send nudie shots in a porno kind of way to anonymous strangers on the internet—is that empowering to you, or is it actually degrading? Or is it somewhere in between?
It's like strippers—the argument can be made both ways, that it's empowering but at the same time it's not. It just depends on your perception.
Exactly. I'm also interested in the natural part of that, literally the nature of it—the blossoming of female sexuality and how that also has to do with decay and darkness, that you can't have one without the other. And that a lot of fantasy for women is about domination and these kind of horrible situations that probably, if they actually experience them physically, it would be devastating—and this happens in the book, all the little girls have these fantasies that are all about these de-flowerings and rape scenes and these men who are torturing them, and then when her brother does rape her it's horrible and disappointing, and she doesn't want anything to do with it because it's so far from her fantasy.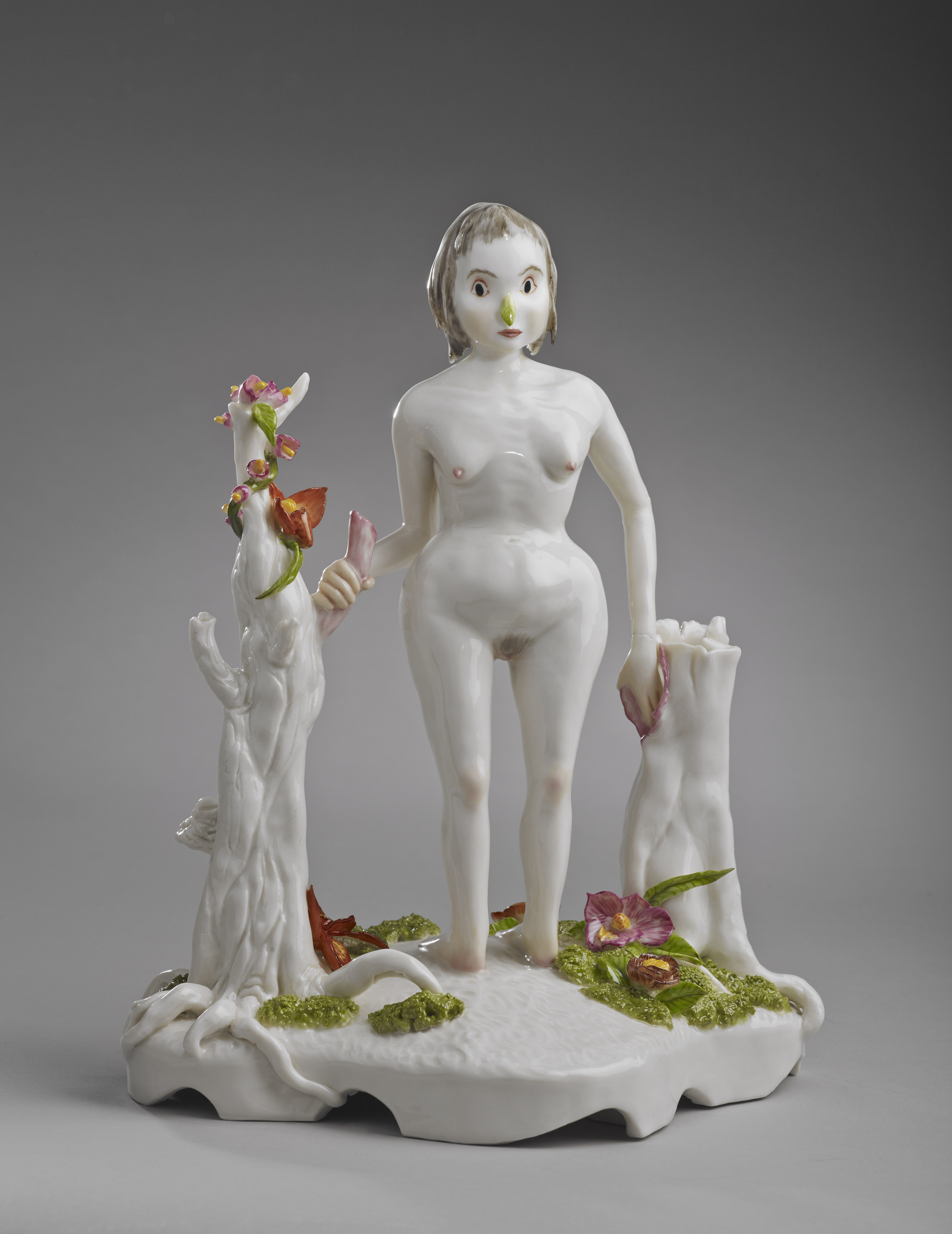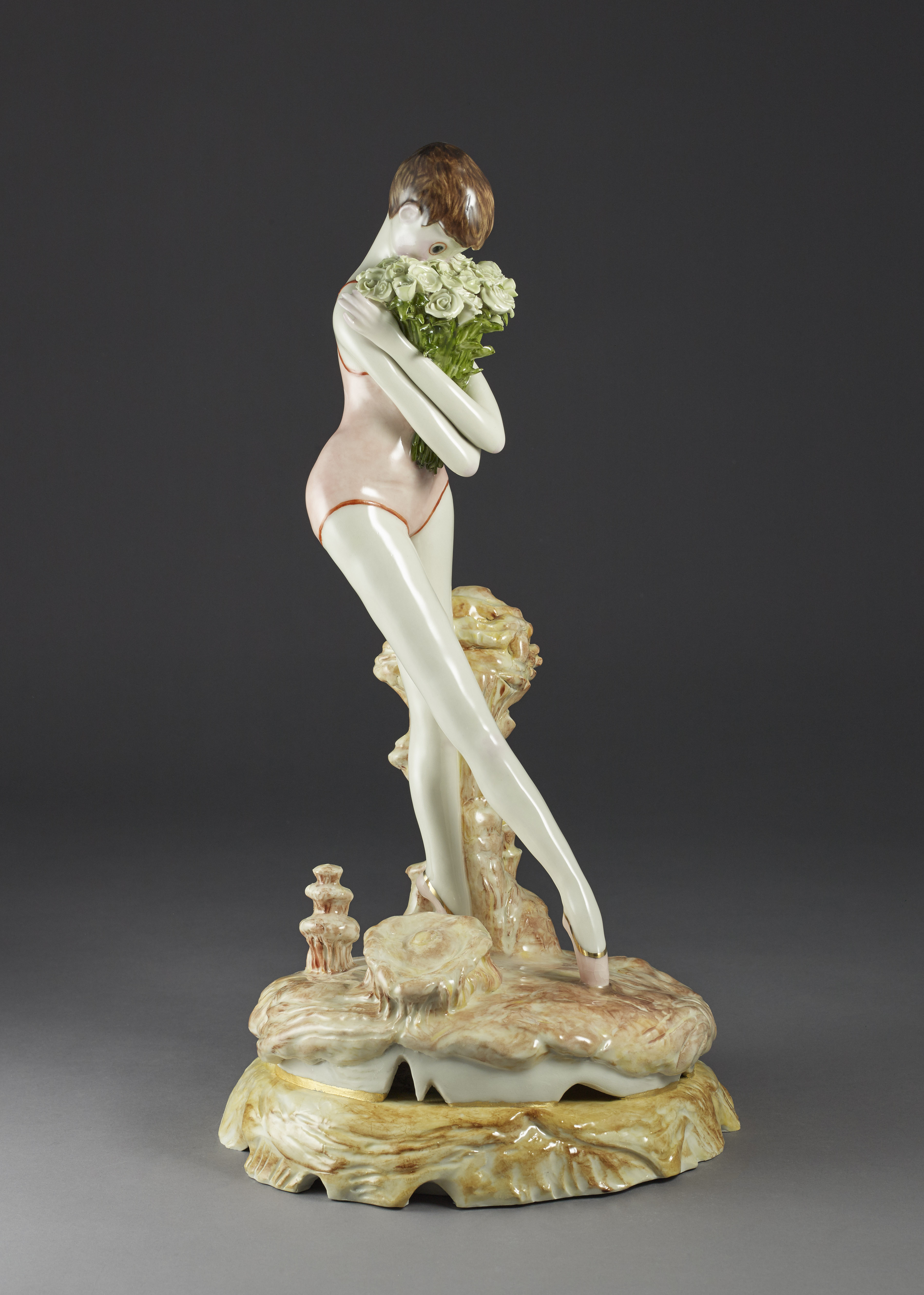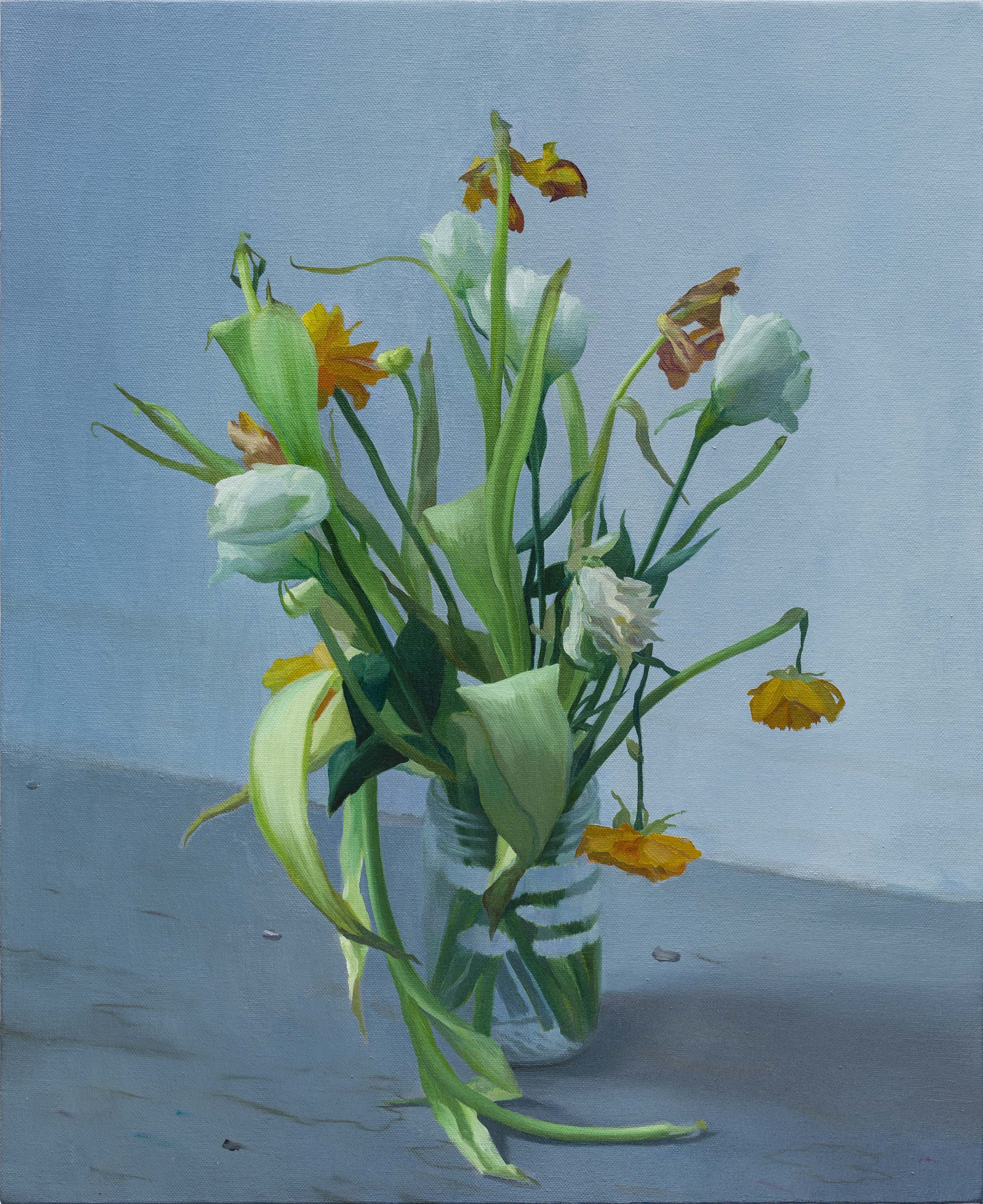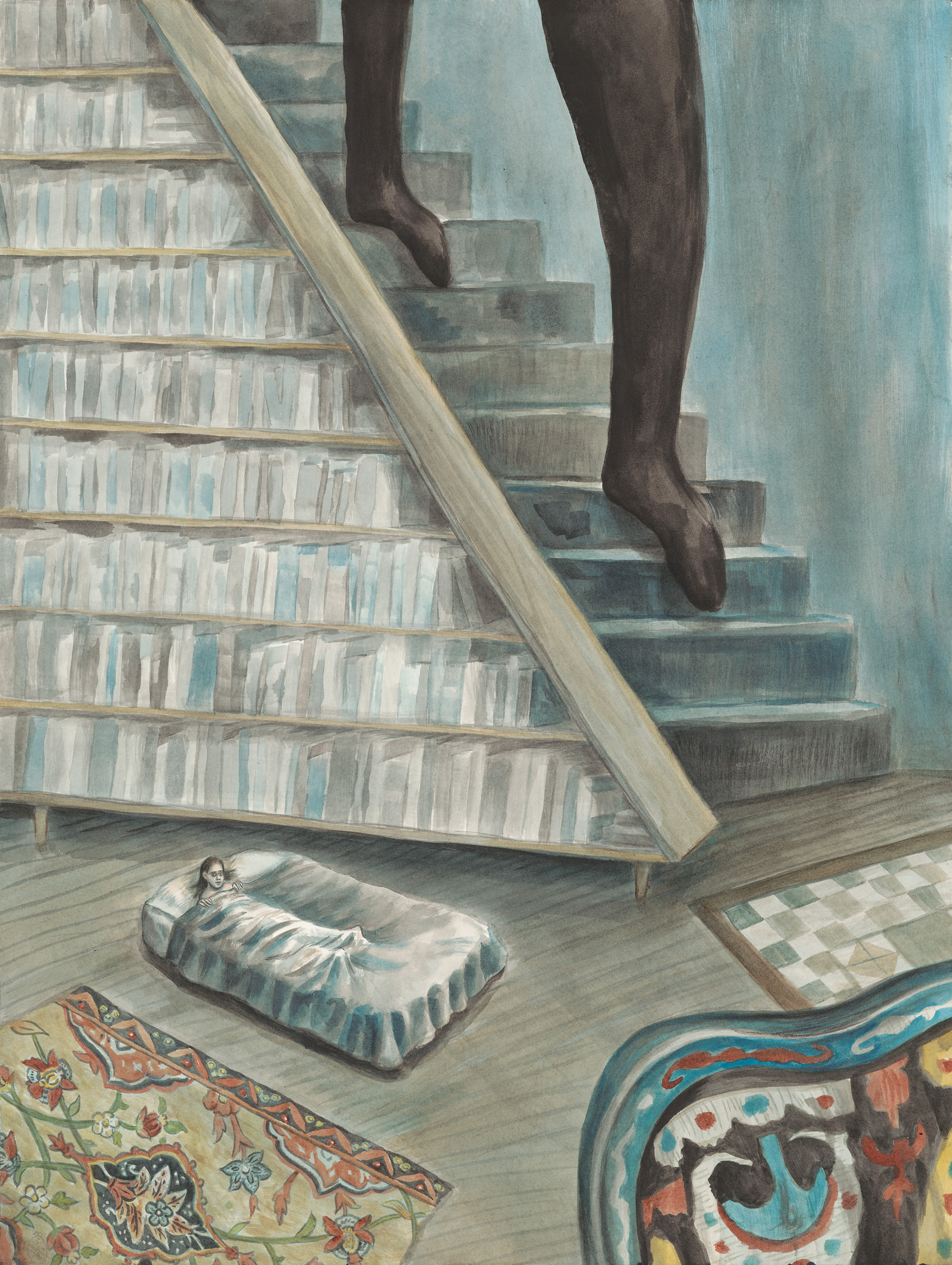 'Dark Spring' is on view at Sargent's Daughters through March 17.
Lead image: 'Pink Pinch' by Sarah Slappey; all images courtesy of the gallery.