Sandy Liang Fall/Winter 2017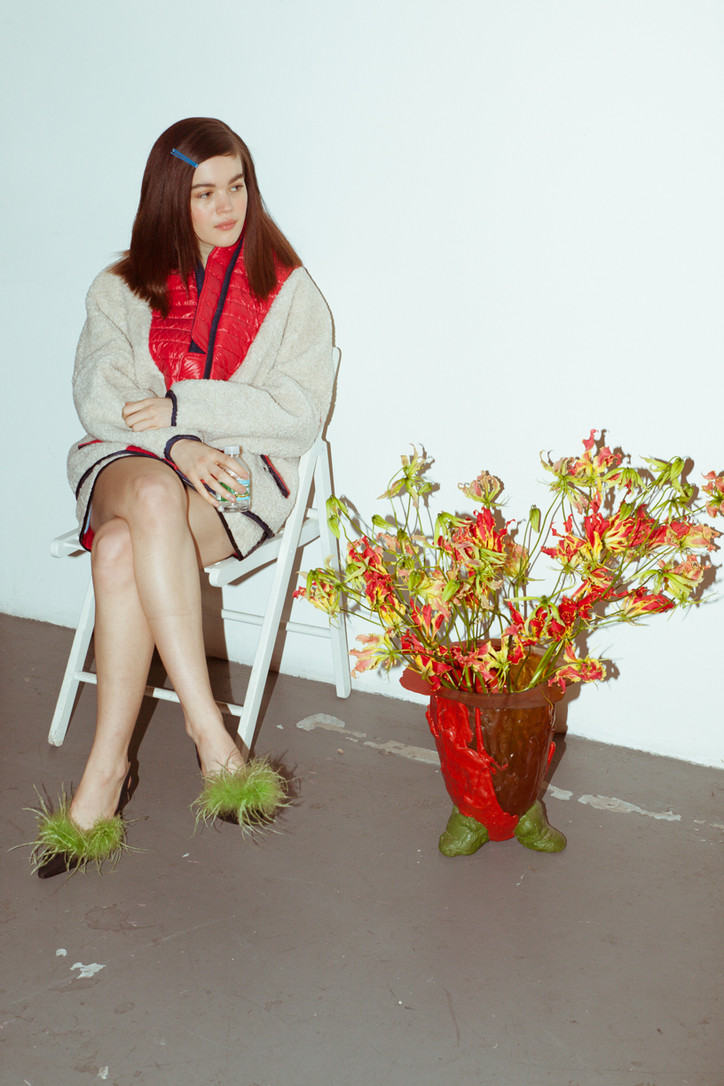 This season, Liang set her presentation on the Lower East Side, which was a great choice. The designer is a local, and her presentations are always very LES/Chinatown centric—her models tend to live in the neighborhood and work at nearby businesses like Dimes and Into the Gloss. Each season, Liang enlists Fabiana Faria and Helena Barquet of home goods store Coming Soon (located just around the corner from this season's show space) to build a set, and it's always both gorgeous and cozy-looking, enhanced further with flowers from Brrch Floral. And it gets better; at the presentation in September, models sipped on champagne. But this time, guests were served rosé, adding to the giddy feel of the whole thing.
Scroll through below for a look at the looks. I am personally especially excited about the green maribou-topped shoes.