Small Shadows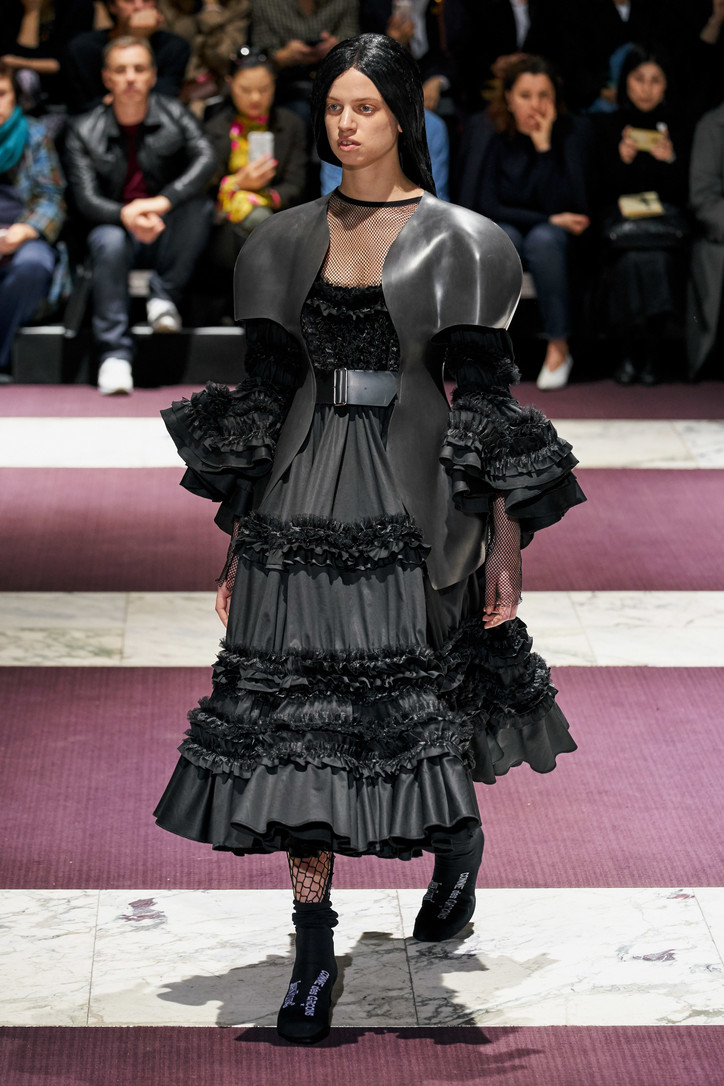 The collection felt something like a witch coven's Elysian wet-dream, crawling with black rubber armor offset with layers of delicate frills, bulletproof bra vests, Grim Reaper-type peaked hoods and ecclesiastic headdresses. Needless to say, Kawakubo gifted Fashion Week with an enchanting feat of sculptural design and 3D workmanship.
Still, Kawakubo's gathering of shadows carried with it a message of dichotomies, of human being's inherent good and evil. So, when the shadows convened in a circle at the end of the show, there seemed to be a brief glimmer of peace—a strong image of women coming together to rid the world's evils. In the designer's weighted words, "Many small shadows come together to make one powerful thing." On Saturday that powerful thing was Comme Des Garçons's Fall collection, and Kawakubo's fiery invocation of recognition was the word.
View some of the collection highlights, below.
Photos courtesy of the brand.