There's Something in the Water at Calvin Klein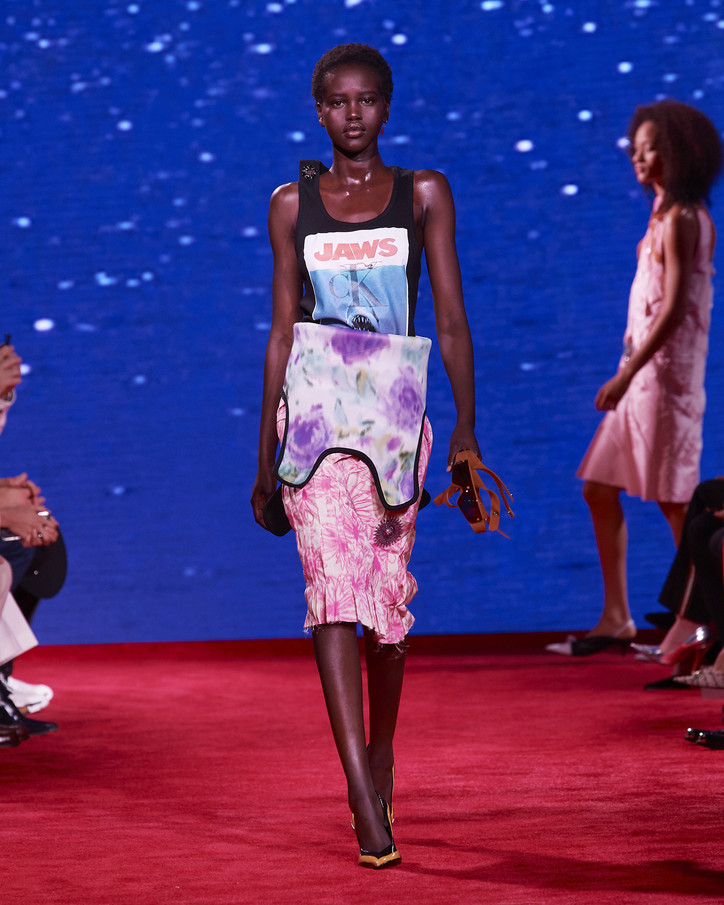 Even the beauty direction had models looking like they'd just stepped out of the ocean and onto the runway.
Of course, Raf's a sucker for themes like rebellion and temptation—both of which are highly present in The Graduate and JAWS. But it's really his affinity for American pop culture that drives his vision for Calvin Klein.
A longtime symbol for American sportswear, the brand has long incorporated its roots into lines of tailored classics. But Raf's Calvin Klein is edgy, deconstructed—it tells the stories of the darker side of American teenage life. Take The Graduate, for example. Mrs. Robinson's seduction of Benjamin Braddock might have made for a super kinky blockbuster; but it was, at its heart, a story about suburban boredom—a neglected older woman, ignored by her husband, acts out, then gets dumped. And JAWS? I mean, there's a shark that kills basically everyone. Definitely not a happy summer beach movie.
But that's the beauty in Raf's vision—he makes the dark seem okay.
Peep some of our favorite moments from the collection, below.