Transcending Conversation: Chella Man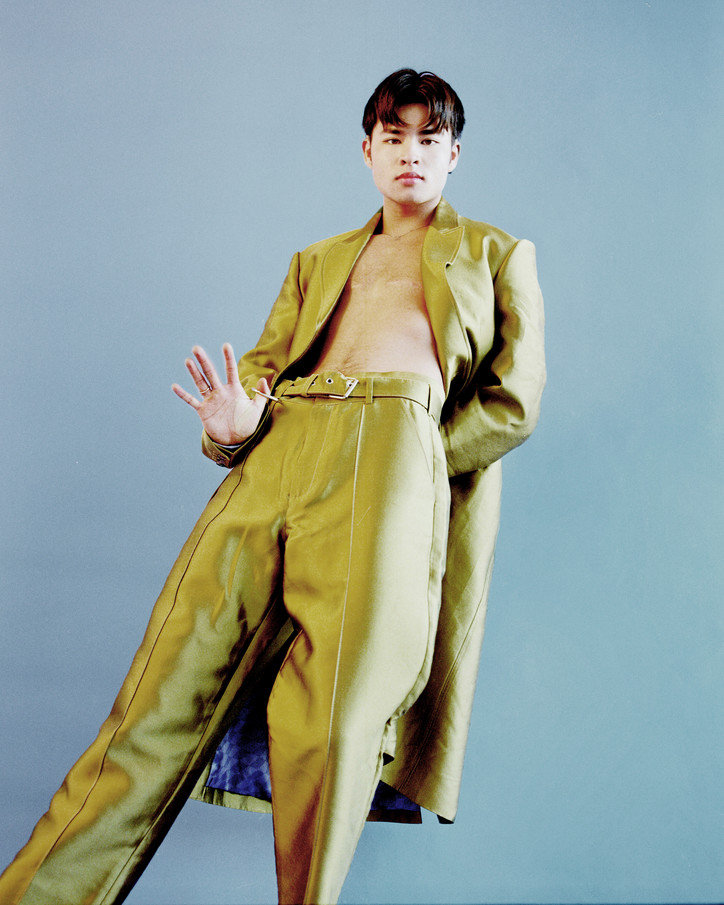 Before we get started, what name do you currently go by?
Chella Man.
Has your name changed throughout your life?
Yes, my first name! However, my last name has always been Man, ironically.
What are your pronouns?
He/Him.
How do you identify?
I do not identify as a trans man. I identify as gender-queer/non-binary. However, I prefer "gender-queer" as it does not acknowlege the gender binary.
What was your acting debut as Jericho in Titans like? Was playing a role like this always a dream of yours?
It was unreal. As a Deaf individual who uses sign language on a daily basis, Jericho's primary mode of communication hits close to home. I rarely saw sign language authentically represented onscreen growing up, so this incredible opportunity has made my heart soar. 

Being able to showcase part of my identity authentically was absolutely a dream.
What role has creating played in your life, from when you began making art up till now?
Art has always been my way of survival. I would use it as my catharsis to release emotions, concepts and ideas that I did not yet have the language to explain. 
How has your YouTube channel and Instagram presence helped and hurt you throughout your transition?
The way technology has virtually united me with others within my own community has been a huge privilege. This enabled me to ask questions and see representation without the limitations of physical boundaries.
I do not believe it has hurt me. There has been pressure I have faced, but I would not categorize this as hurt.
You recently stated that your appetite for inclusivity and equality in a toxic culture sometimes leaves you exhausted. How do you revitalize yourself when you realize you're feeling burnt out from the fight?
I take time for my art. Alongside this, I spend time with my support system, which includes my biological family and my chosen family. I am grateful, every day, to have established such a strong group of individuals to surround me, each person granting a different perspective on the positive and negative obstacles in life.
What would you say to other people who, similarly to you, become exhausted by the fight for inclusivity and equality?
Your mental and physical health comes first, always. If you are not in a stable place, it is only detrimental to push yourself further. Ensure your own health first, this will only further aid your activism in the long run.
Any parting words for any younger people who are embarking on a similar journey/struggle to understand their identity and where they fit in their lives or in specific industries? 
Never compromise your identity for anyone. There is an entire community who has your back and sees you for who you are. Practice finding validation and affirmation from within yourself; this is one of the most important lessons I have learned.
What do you feel are the most important social justice issues you're focusing on right now?
Disability. I am passionate about exposing ableism to the public. Gender and sexuality have been receiving great recognition these past few years, which is incredible. I have hope that this will continue to progress. We must also give space to addressing and highlighting the struggles and inequalities disabled individuals face as well.
How can everybody do their part in helping the trans and disabled communities?
Recognize the privileges you have to know when to give space to those within the queer and/or disabled communities.
In one word, what does the future look like?
Ours.