A Trip to Metrograph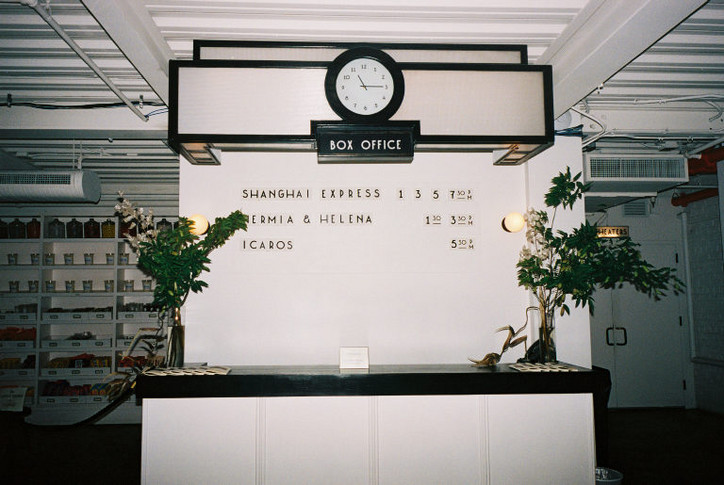 To finish up the month of May, alongside a Marlene Dietrich marathon, Metrograph was host to the 2017 film ICAROS : A Vision, based on the true accounts of one woman's experience in the Peruvian amazon at an ayahuasca retreat. The weeklong run of the film was accompanied by lectures from the director, writer, and various professionals who have studied the psychoactive plant.
The screening and lectures included talks from the director Matteo Norzi, writer/producer Abou Farman, and Ivy league professors, as well as doctors who study psychoactive drugs and sound therapy, and notorious philosophers, sociologists and ecologists.
Somehow the film was surprisingly subtle and beautifully restrained in any sort of 'trippy' overkill— I was not reminded of 'Yellow Submarine' even once, and even for a skeptic of the entire concept, the film and overall experience was astonishingly mind-altering in itself. With zero personal experience and/or interest in ayahuasca, I left feeling open and curious.
You can expect that here, the lectures that Metrograph sets up are consistently dynamic and deepen the experience of whatever film you might catch, as was proven true with their curation of the ICAROS screenings.
Not only can I now always seem like the cool friend with the ultimate date night suggestion (Metrograph has a killer restaurant and bar, because who really wants to watch Freaky Friday sober and/or without a stomach full of fancy cheese), but I have a movie to tell you to watch, after which I will sound very intelligent as I lecture you with big words like anthro-philosophy.