Sign up for our newsletter
Urs Fischer: Play
'Play' is open now, until October 13 at Gagosian Gallery in New York City.
Long Live the New Flesh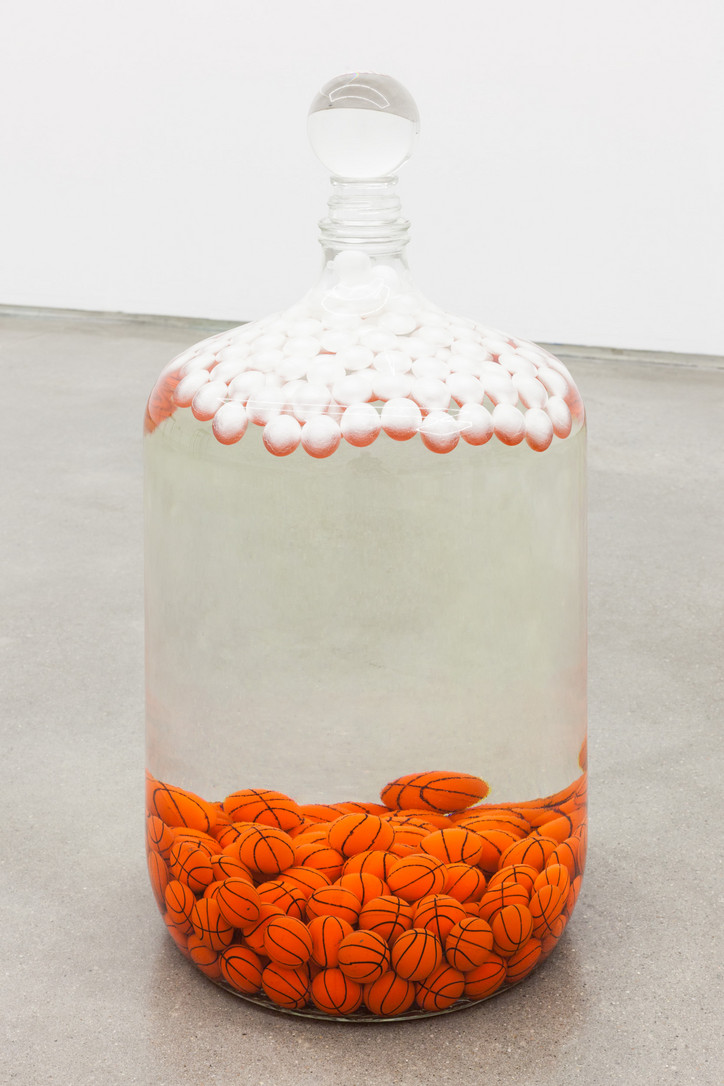 Jes Fan's disturbing use of flesh-toned silicone is marvelously literal—'Resistance Training,' a silicone cast of a typical plate weight found in a gym, is low-key brilliant: as if the weights, these lifeless lumps of shaped iron, yearn to be human, wishing for their Pinocchio moment. The artist has manifested the halfway point: something between iron and flesh, a reversal of the goal of going to a gym in the first place—to harden the body. 'Disposed to Add' is the companion piece—the bars to place the weights upon are usually so straight and heavy, but here are rendered into whimsical distress, toppled on the floor and cast in various skin tones, the soft faux flesh so corporeal and uncanny. Race, sexuality, the pursuit of beauty—all wrapped up in the tangled tubes of would-be skin like a den of snakes.
Ross Knight's sculptures are cryptically reminiscent of medical implants, prosthetic appendages, and physical therapy. It is strange how beauty and health are always connected—but here they've been wrenched apart. The strangely clinical plastics and foams that form these sculptures are twisted and manipulated, as if in their attempt to achieve beauty they instead only found a warped sense of obsessive chaos.
The artist who goes simply by L lends a twist of the paranormal, with beautiful glass jugs filled with mineral oil and objects suspended therein, with titles like 'Spell to receive the golden bough,' or 'Spell for the perfect body.' There is something vaguely magical about sports stars and our adulation of them—instead of pursuing our own perfect bodies, we project our wishes and dreams onto the sculpted forms of those who pursue it for us, and all while playing a game. One wonders how these spells are activated, and how to join the cult.
'Spell to receive the golden bough,' 2018, L (left) and 'Soft Goods II,' 2017, Jes Fan (right).
But the highlight of the show is the unexpected use of scent, with the help of fragrance house Maison Anonyme. Here I'll simply quote the gallery:
"Taking as its cue the transhuman condition in the imminent post-human environment, Maison Anonyme imagines an olfactive response to a future where the human body is transcended and the scents of physical exertion are purged from a world of smoothly-moving parts. To augment the odor of scorched lubricant that will eventually replace the carnal, the olfactive signs of human exertion—Testosterone, Sweat, Elastine, Rosin, Chlorine, Eucalyptus—are introduced into the gallery which, through its exclusion of extraneous sensory information, acts as a stand-in for our mechanized future."
Ladies and gentleman: SportCult.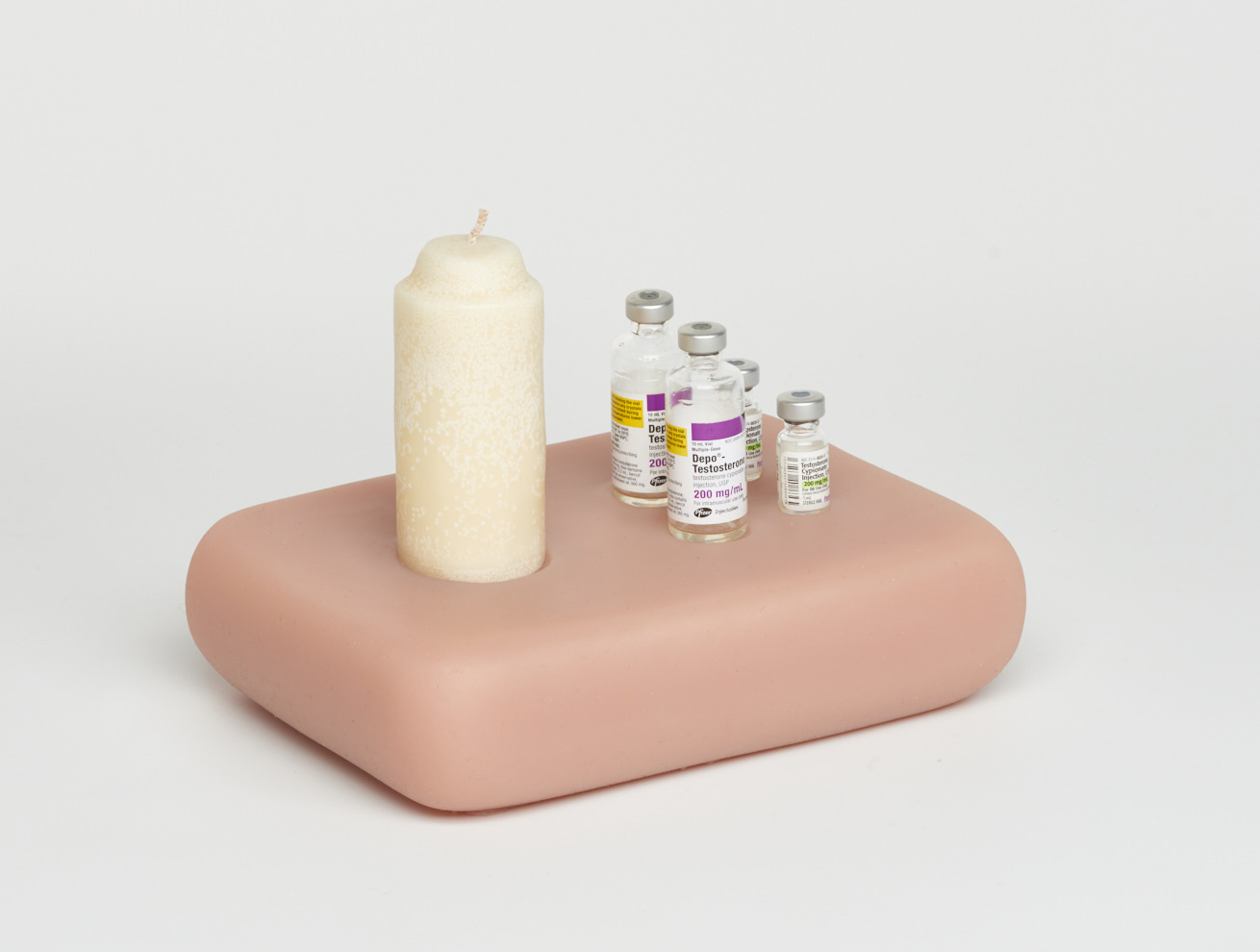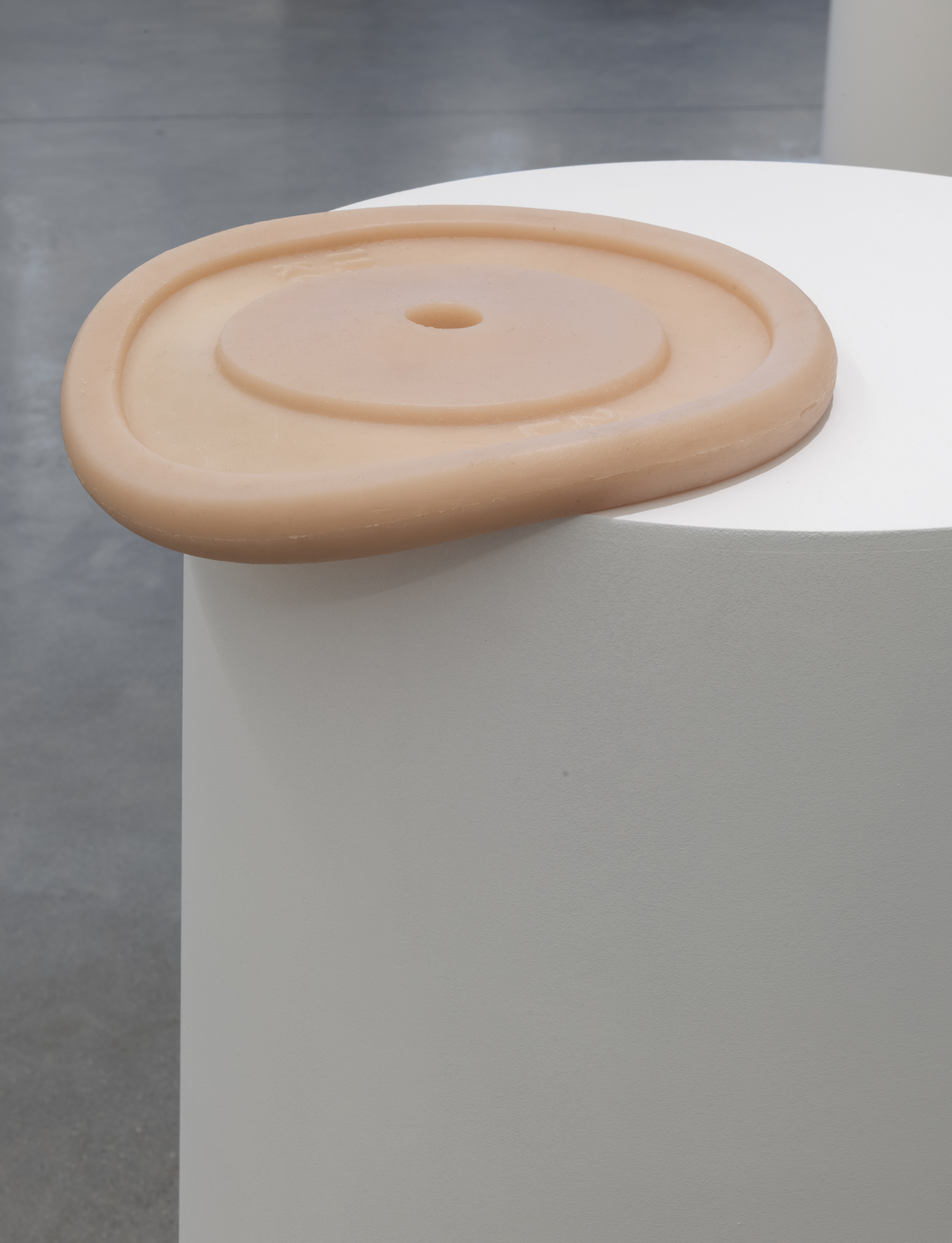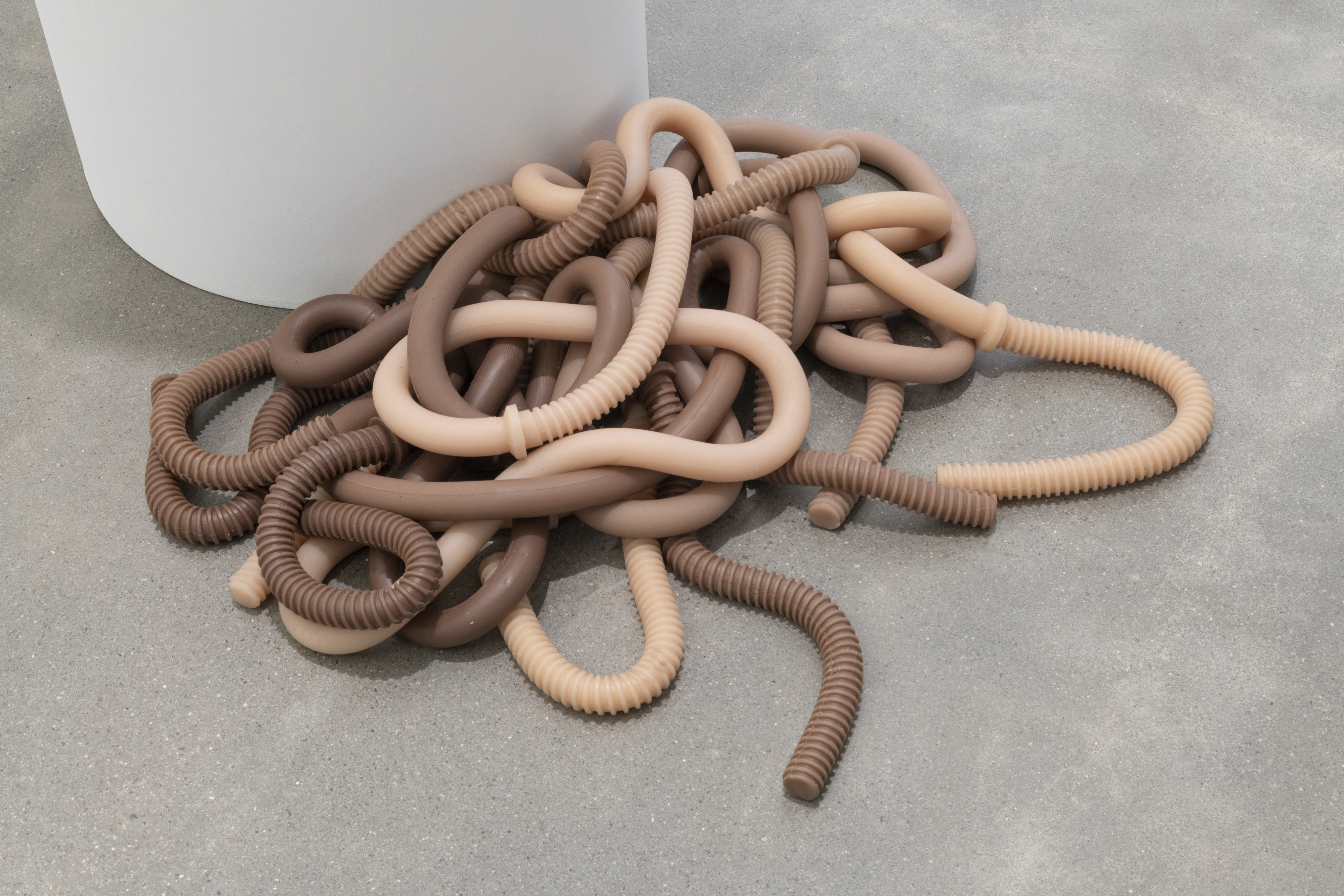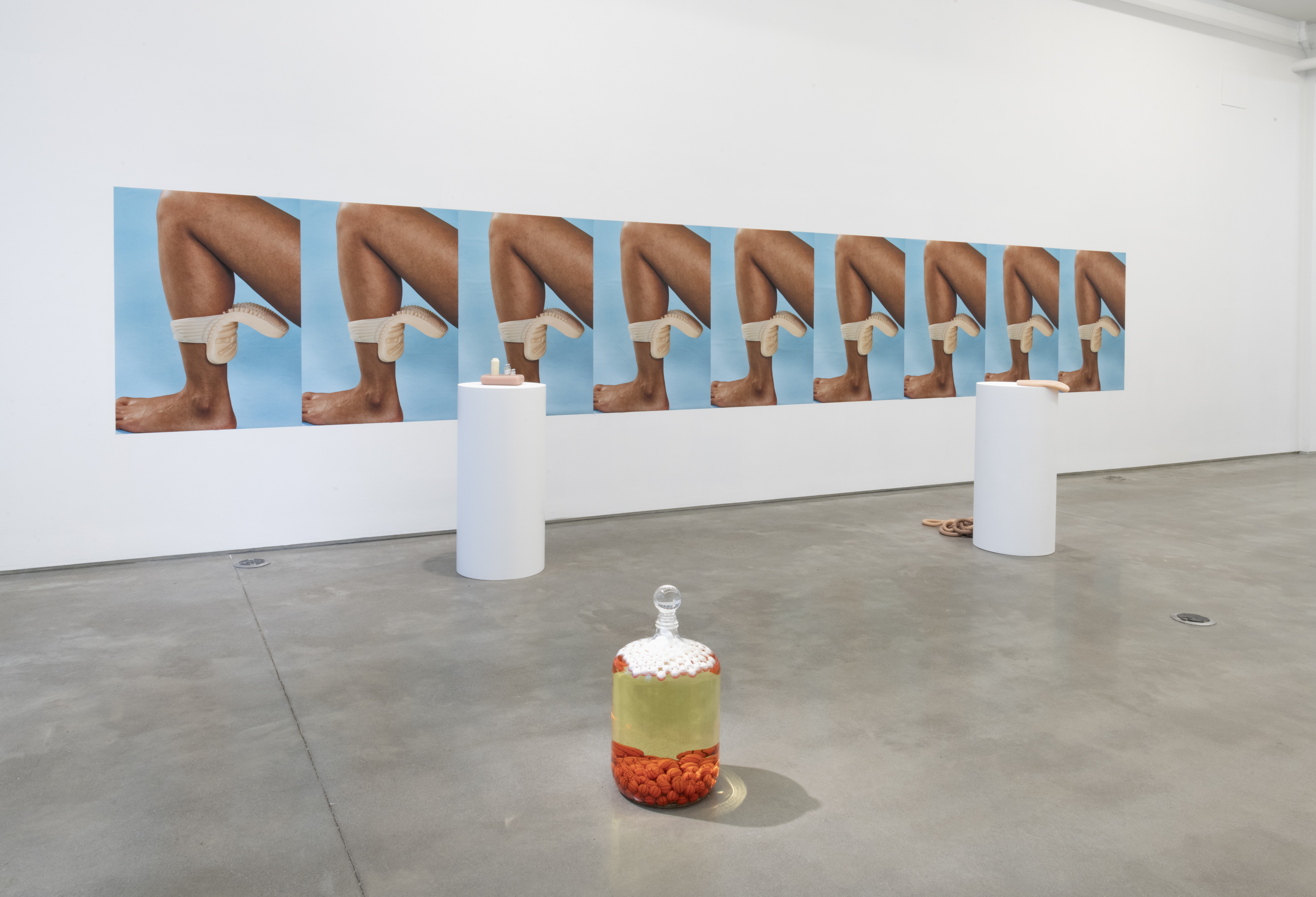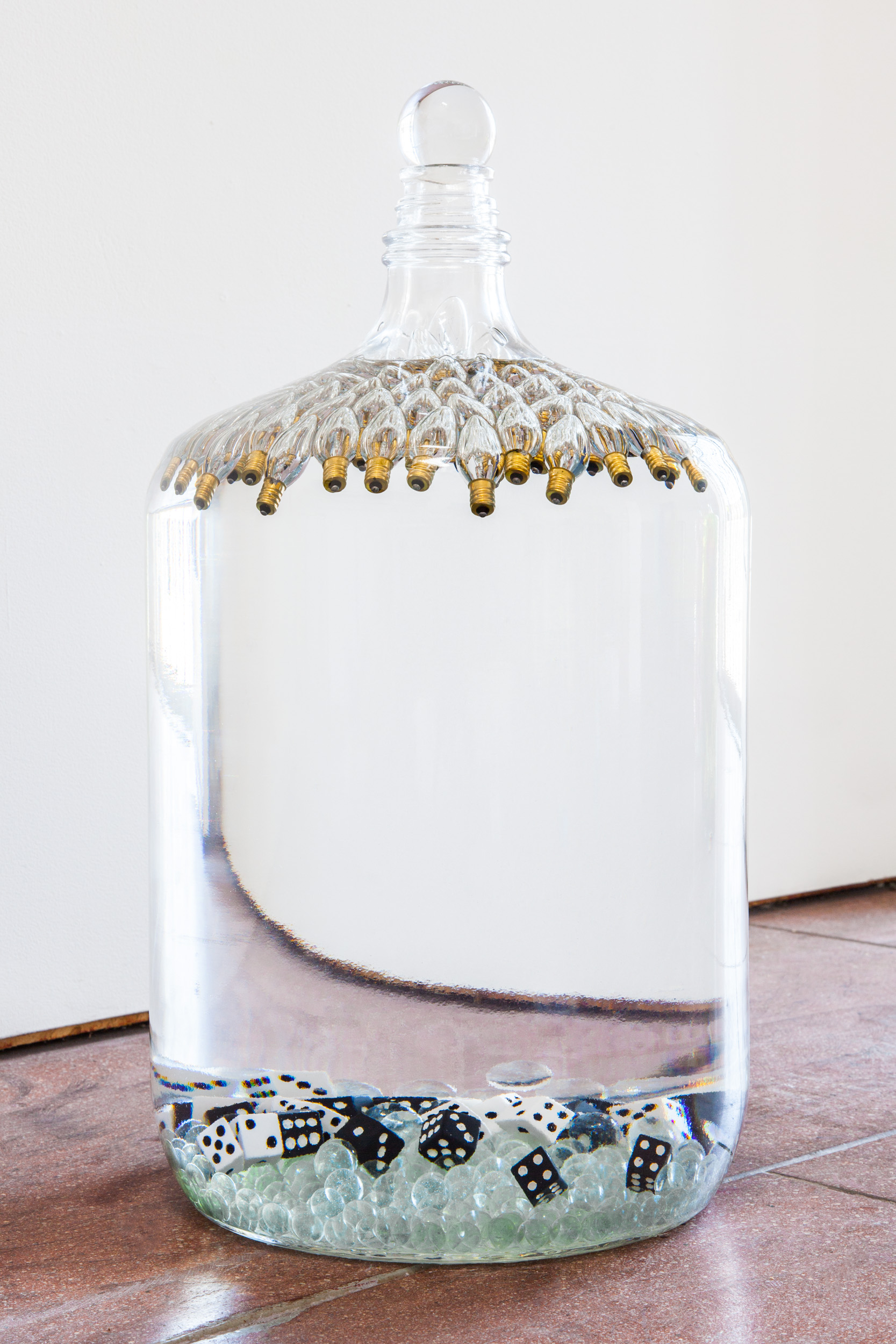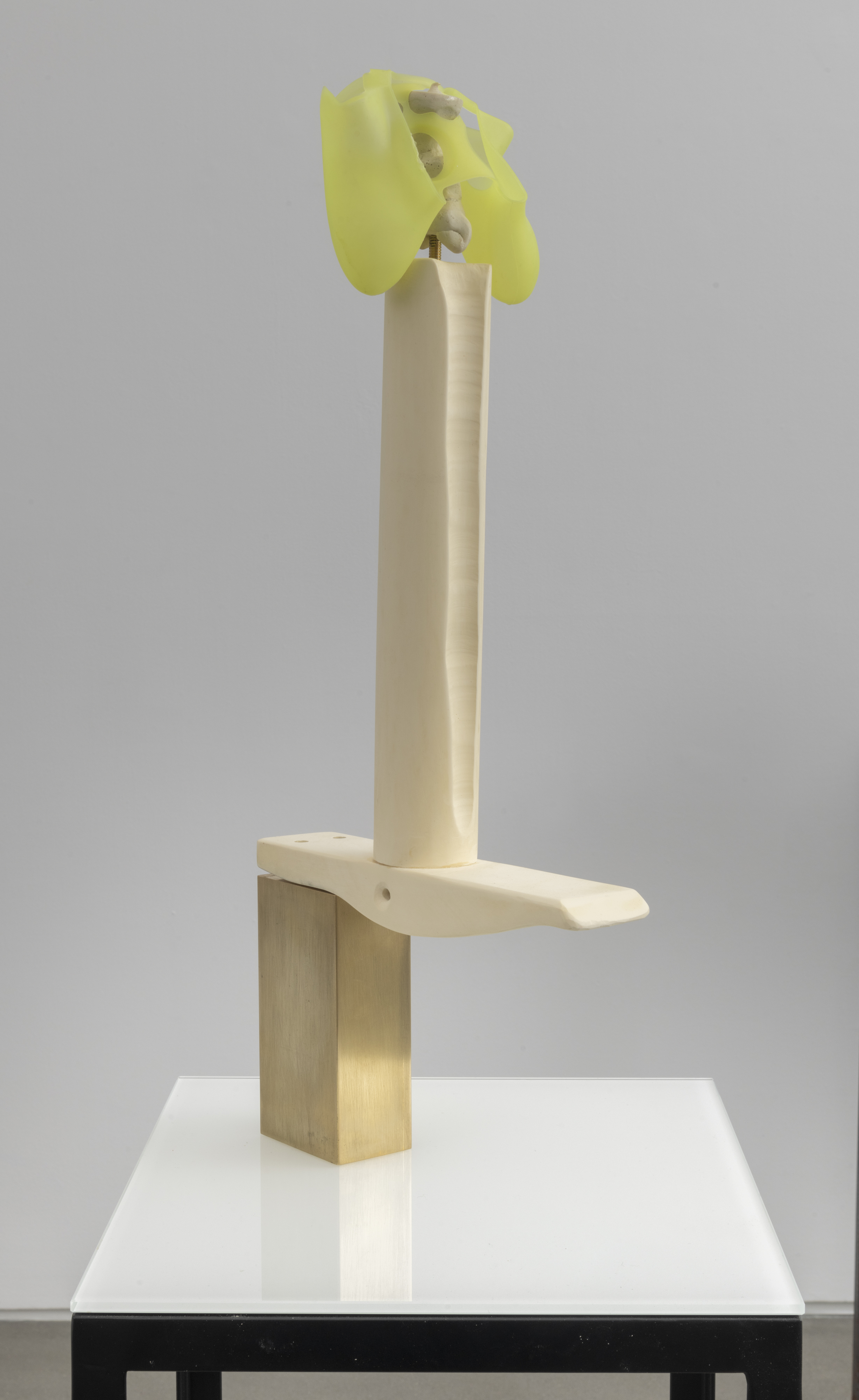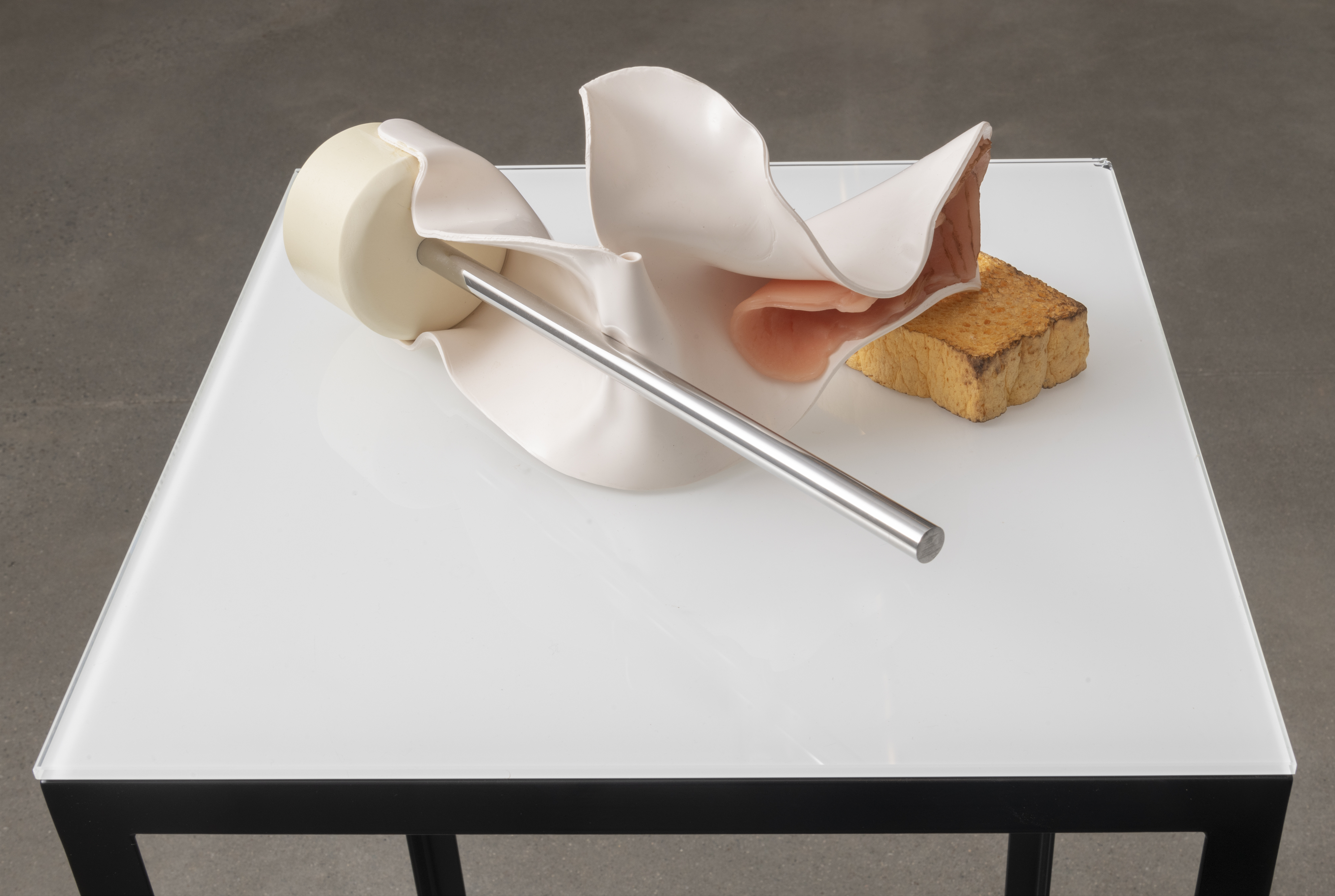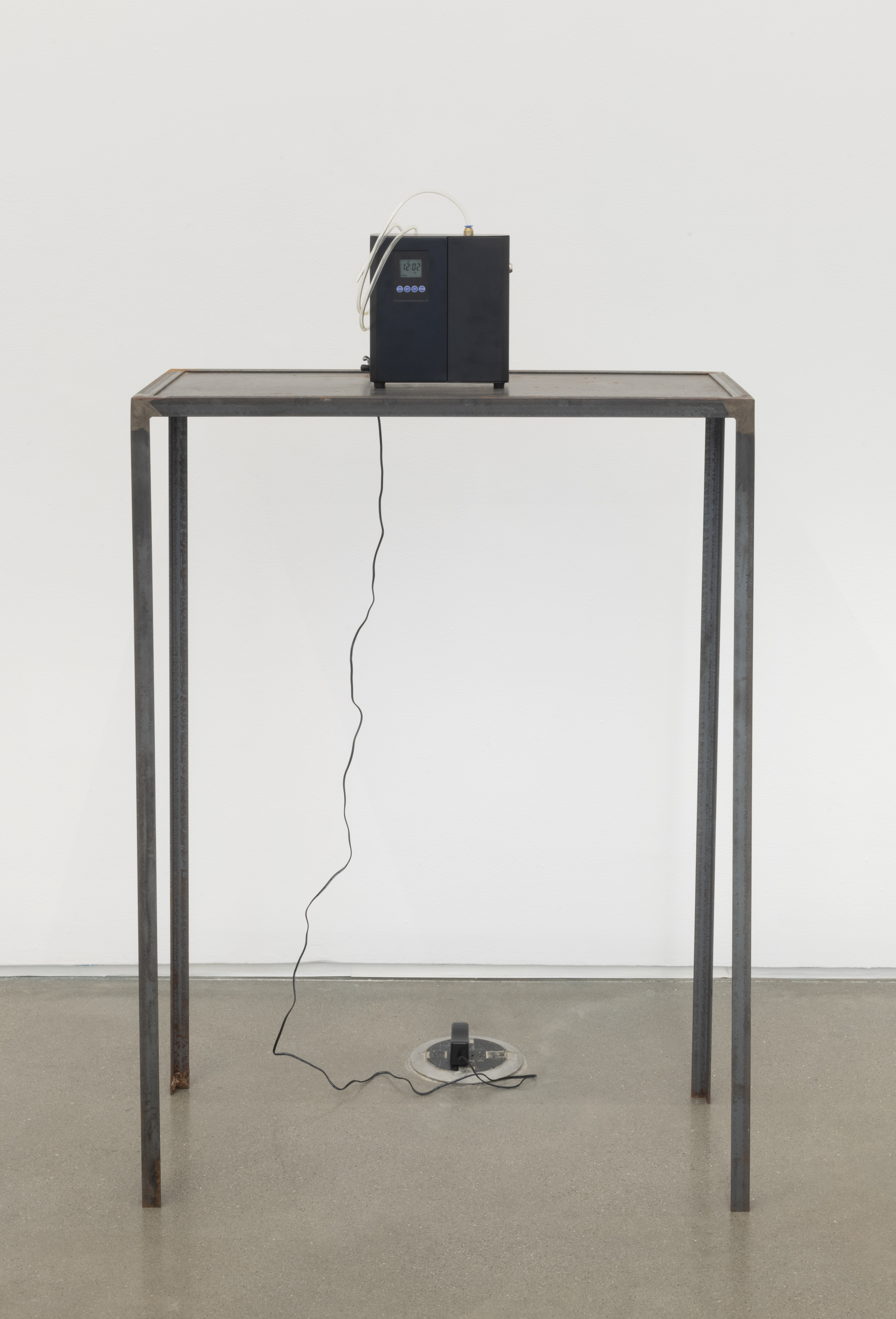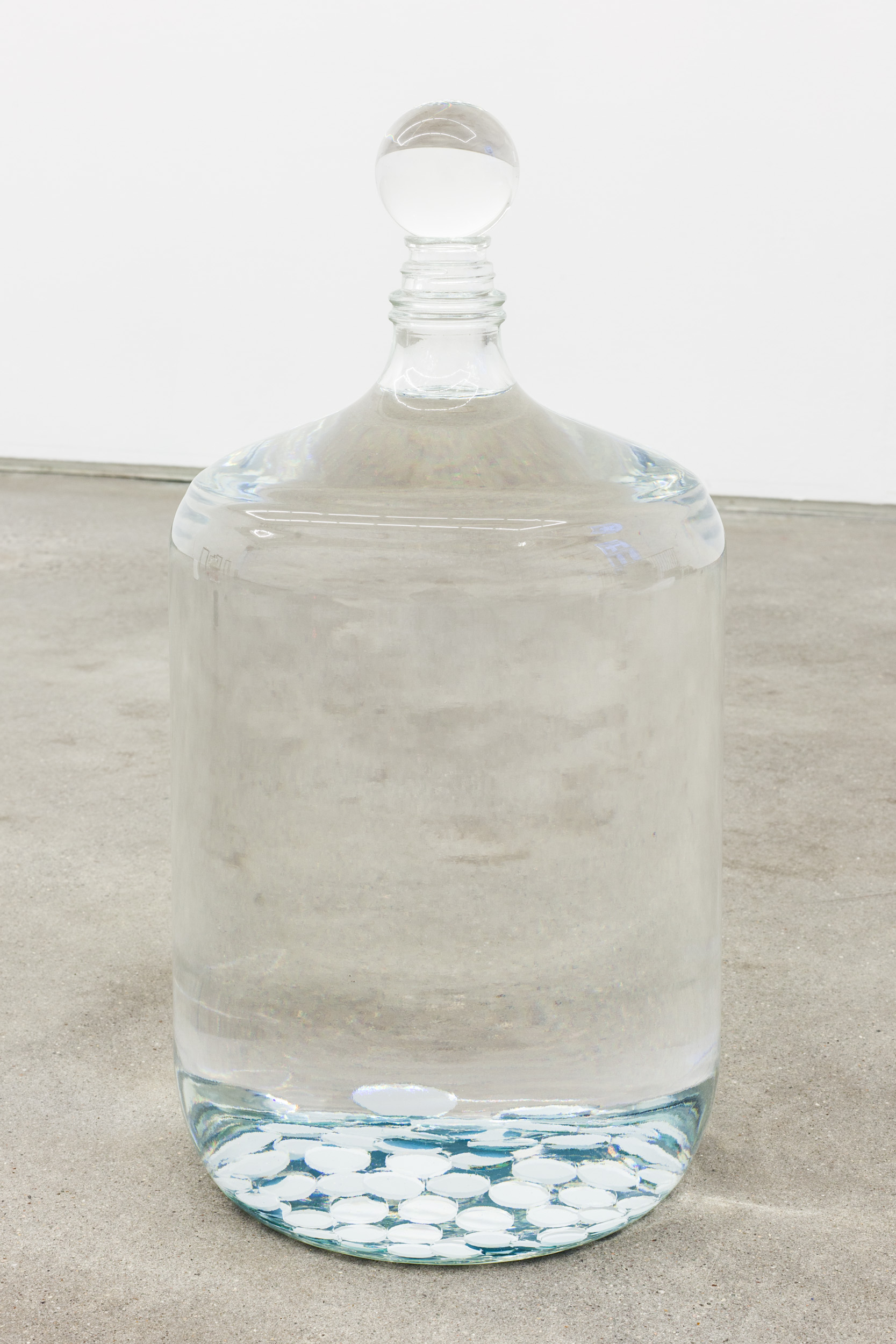 'SportCult' will be on view at Team (Gallery, Inc.) through January 19.
Lead image: 'Spell to be the basketball,' L. All images courtesy of the gallery.
The Flying Poet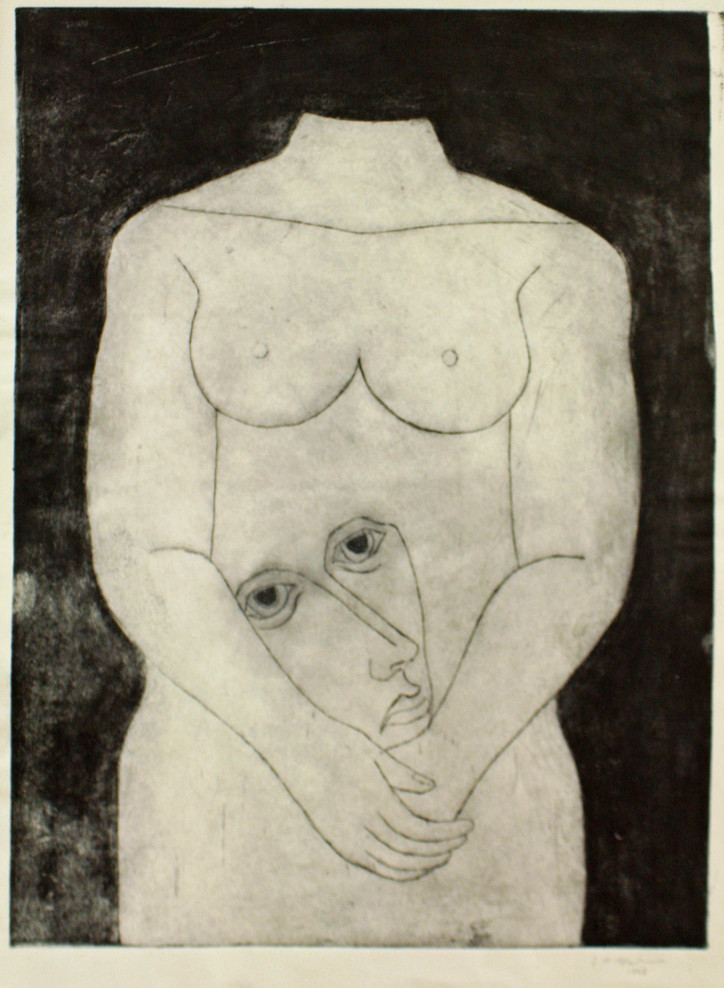 Ahmed Morsi's figures are like statues carved from the gray matter that makes up our unseen inner cosmos. The multitudes contained within the psyche are here allowed a glimpse of our waking world—to meet their peculiar gazes is to reach into the Unknown—if only visually, and only for a moment. But what a moment.
The artist hails from a locale shrouded in ancient myth and modern day political quagmire: Alexandria, Egypt. It's a port city of legend, one that lies at the axis of two major ancient empires: the Greco-Roman and Egyptian. Morsi's work seems to speak through this history and beyond—there is a sultry thread of the primitive at play, one that communicates in symbol and gesture rather than in language, while at the same time subverting these same symbols and gestures, rendering them both poignant and absurd.
office sat down for a brief interview with the artist, and his answers felt a bit like the title of the show—poetry.
If you could choose a single word to encapsulate your work, or that your work is somehow drawn to, what would it be?
Poetry. 
There's a concept in the writing of fantasy and science fiction called 'world-building' that, in a way, your work reminds me of. What kind of world are you building and what is possible there? 
I am not building a world—for me, that world, my world, exists and has existed since time immemorial. It is a world where everything is seen, perceived and understood differently. Your world is bound by conditioning, preconceived habits. In mine, the senses are free.
How does your work speak to the world at large? 
I sense and respond to my world in my own language. My work—the poetry as well as well as the paintings, and other visual works are my own language of expression, one that is comprised of my own vocabulary. It is a very personal experience and one that is not meant to address others, as much as it speaks of my personal journey in this life. Others are free to take from both my words and my images what they may—to have a personal experience of their own. I encourage that freedom.
A professor of mine once argued that the world of dreams is as real as our physical world—what do you think?  
I am in total agreement with your professor. The world of dreams is equally real to the material world, and we live a whole life negotiating through both these realities. 
What was your last memorable dream?  
It was a dream of my birthplace, of Alexandria, a city that used to be and is no more.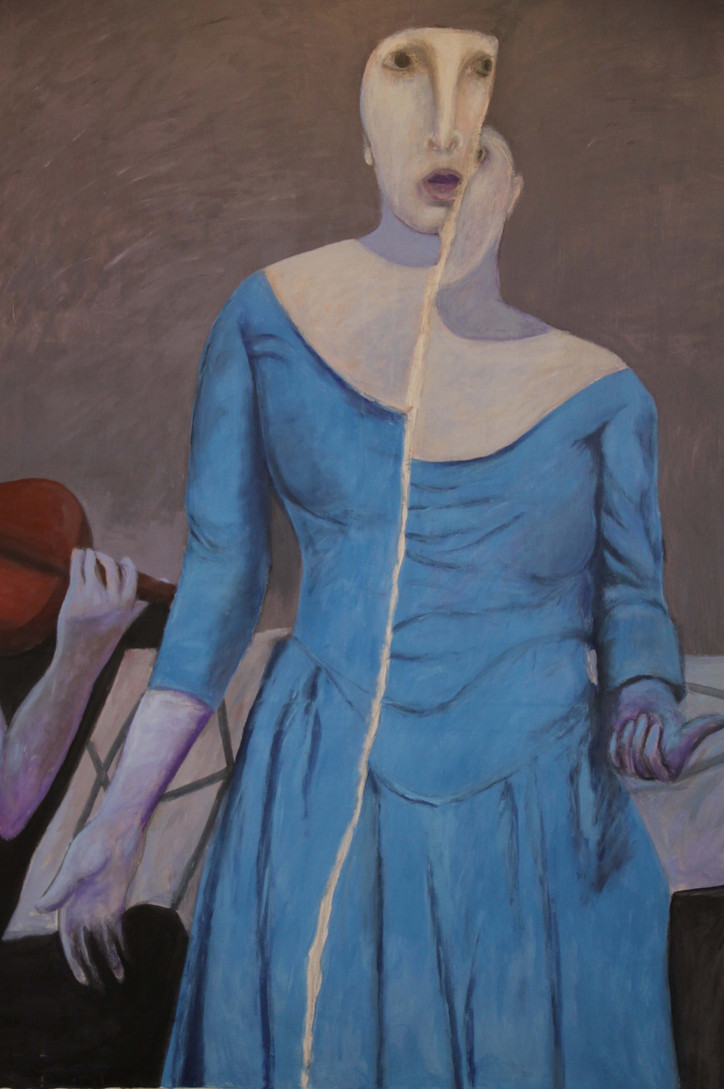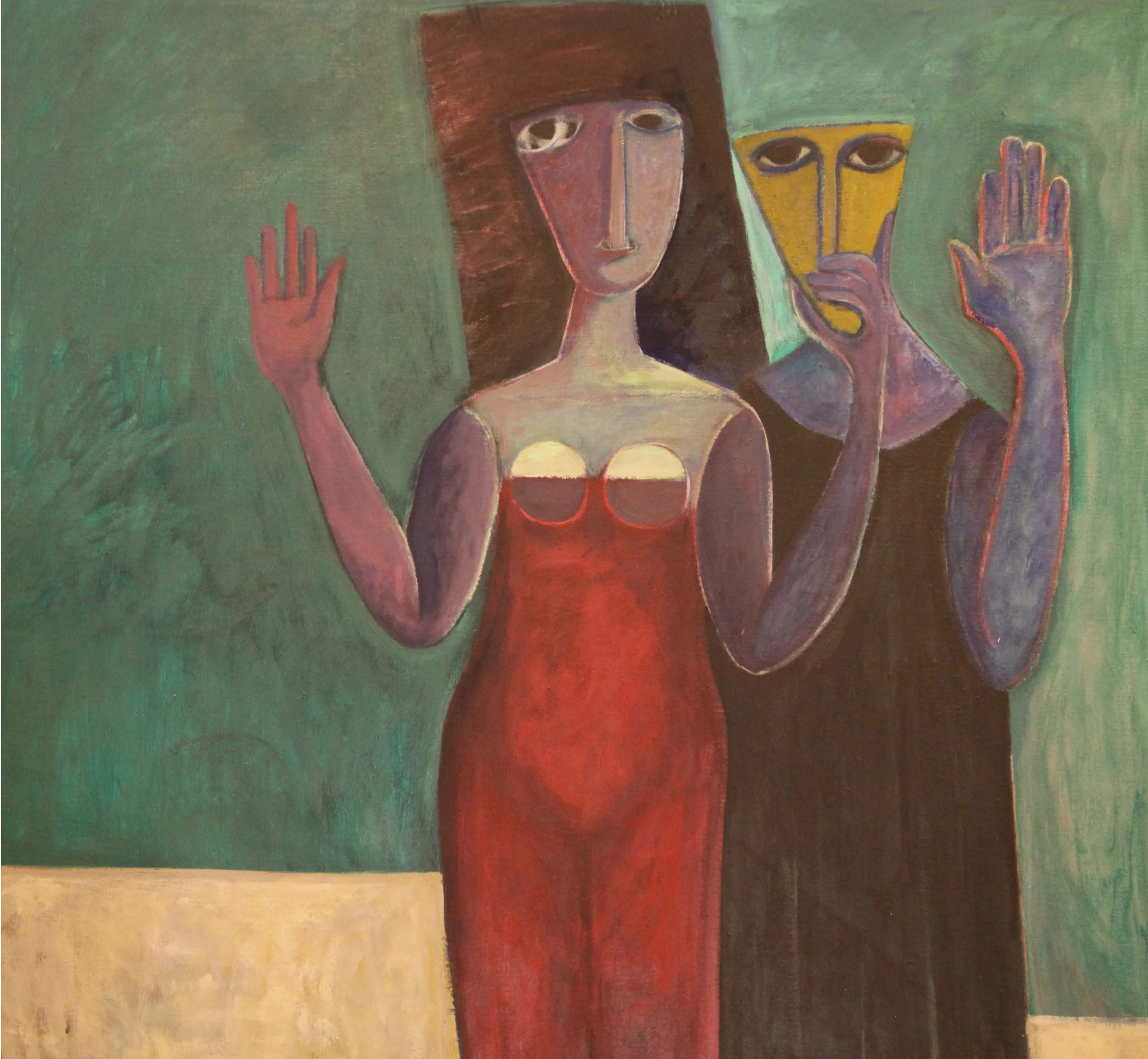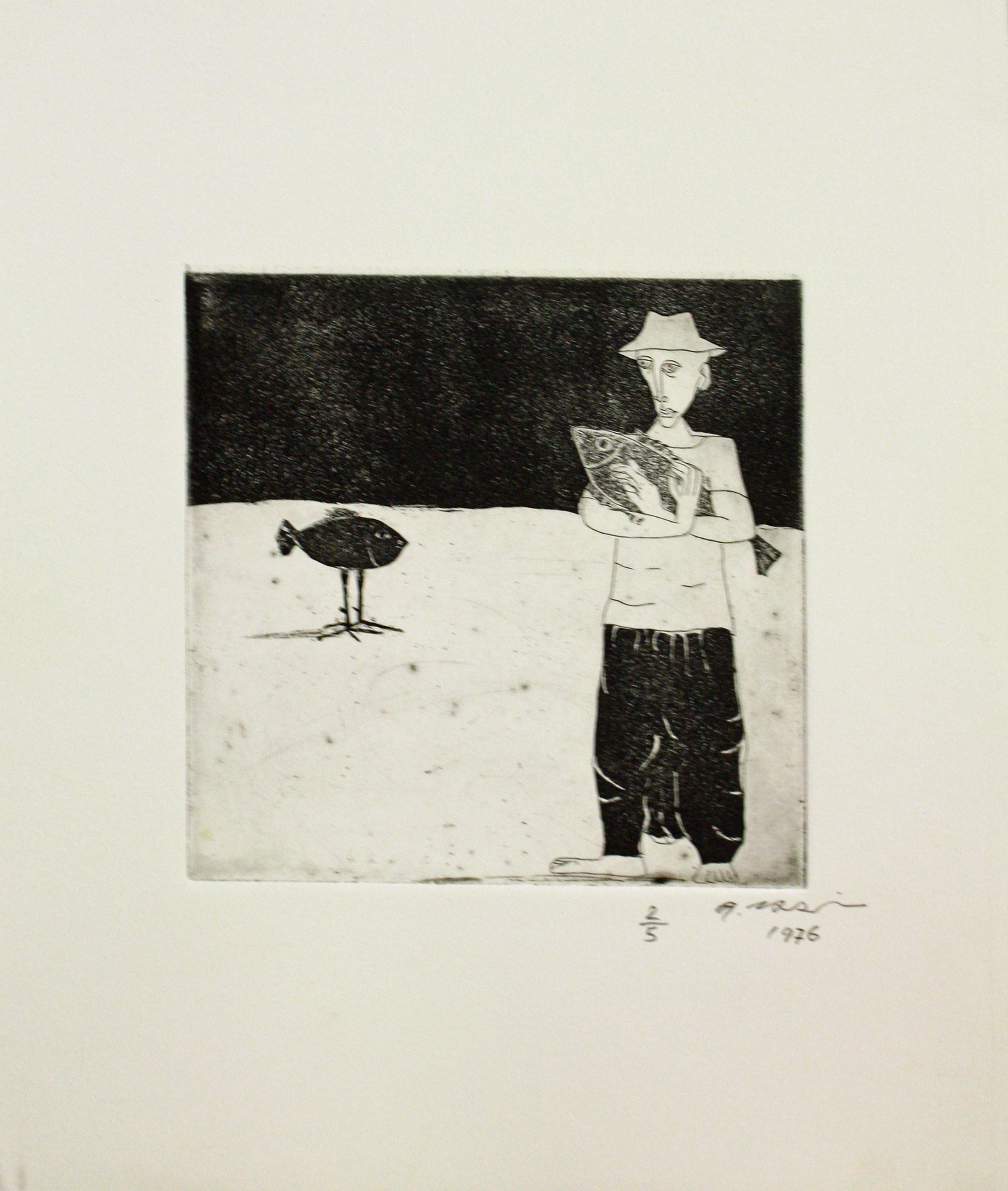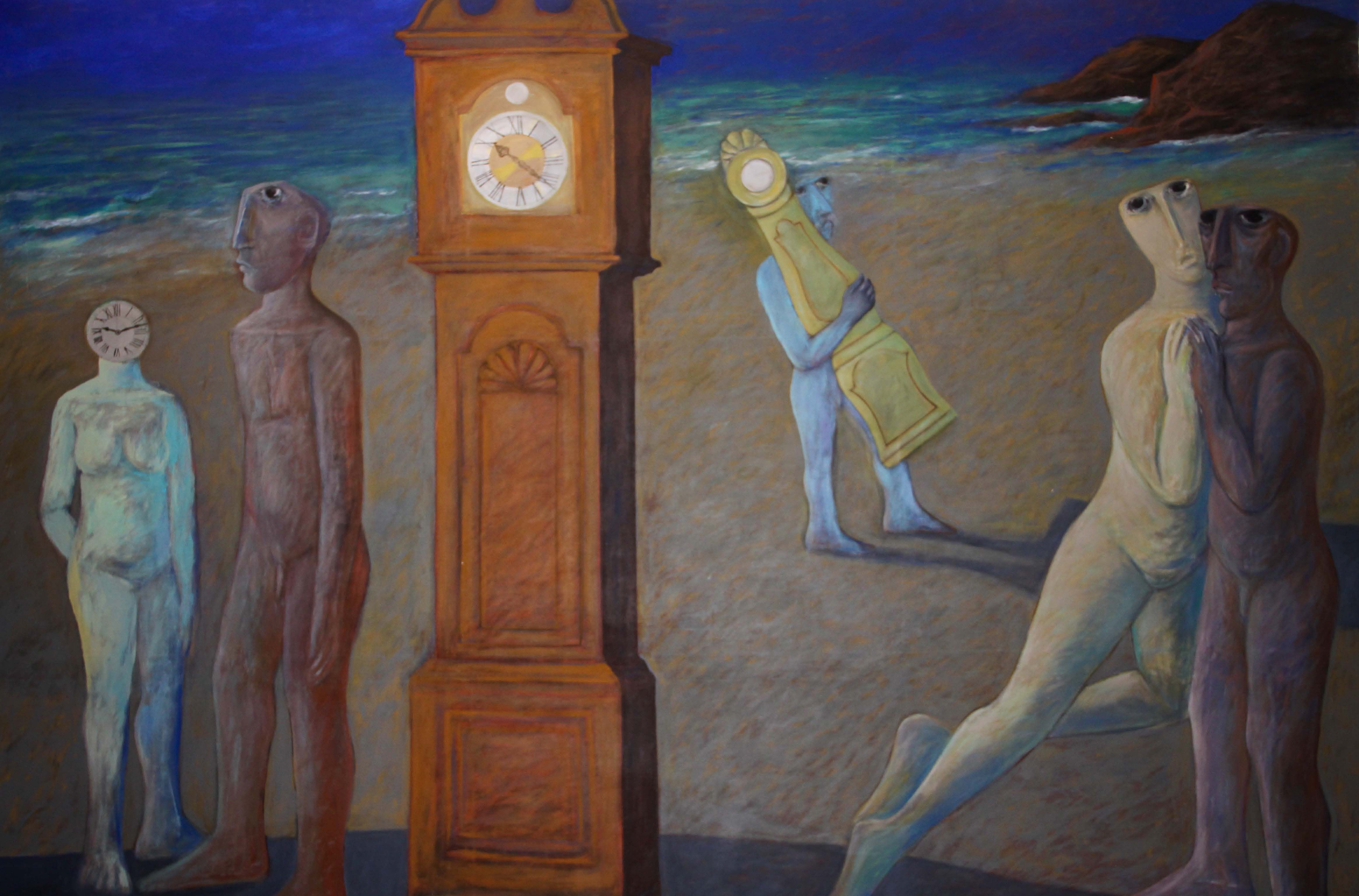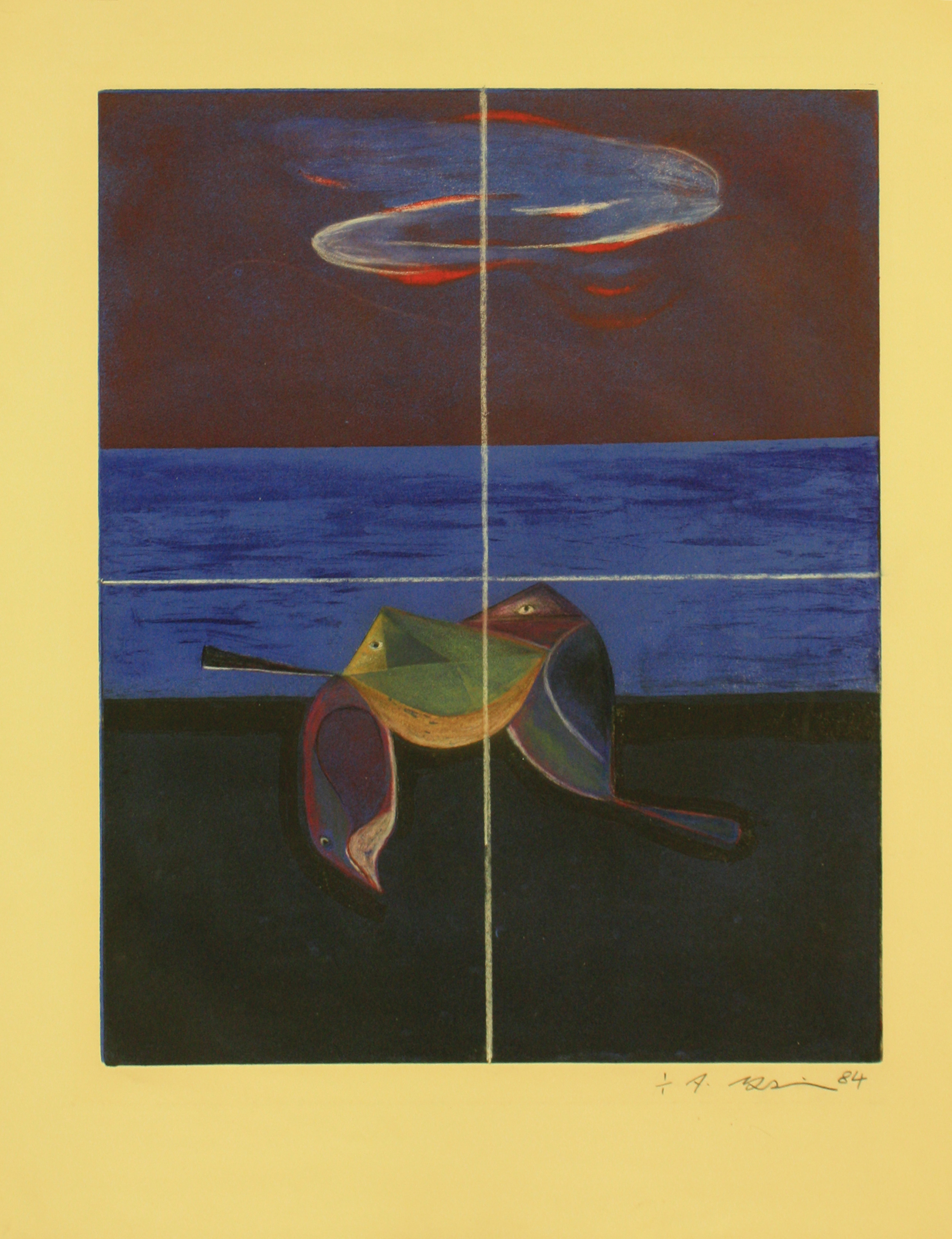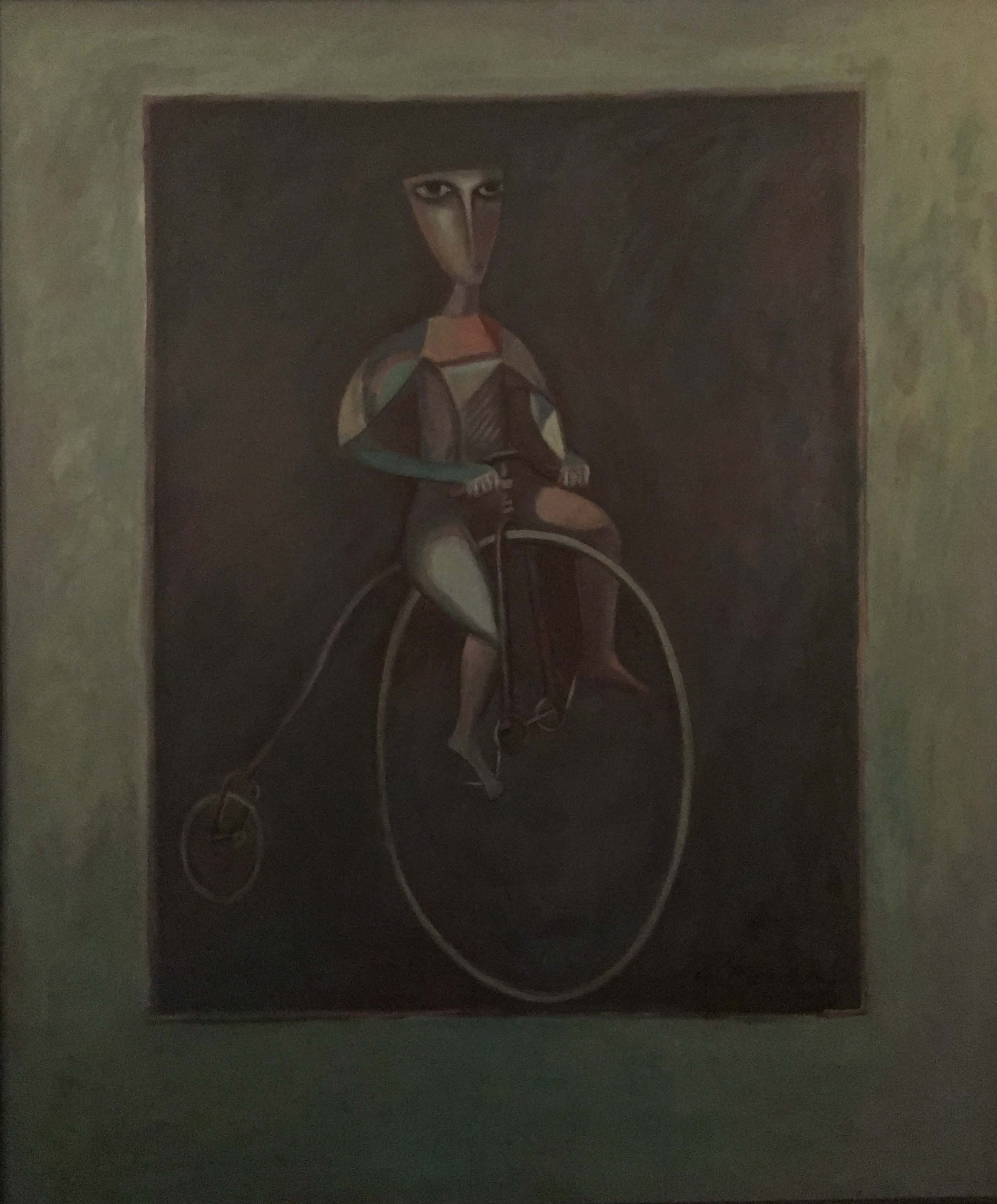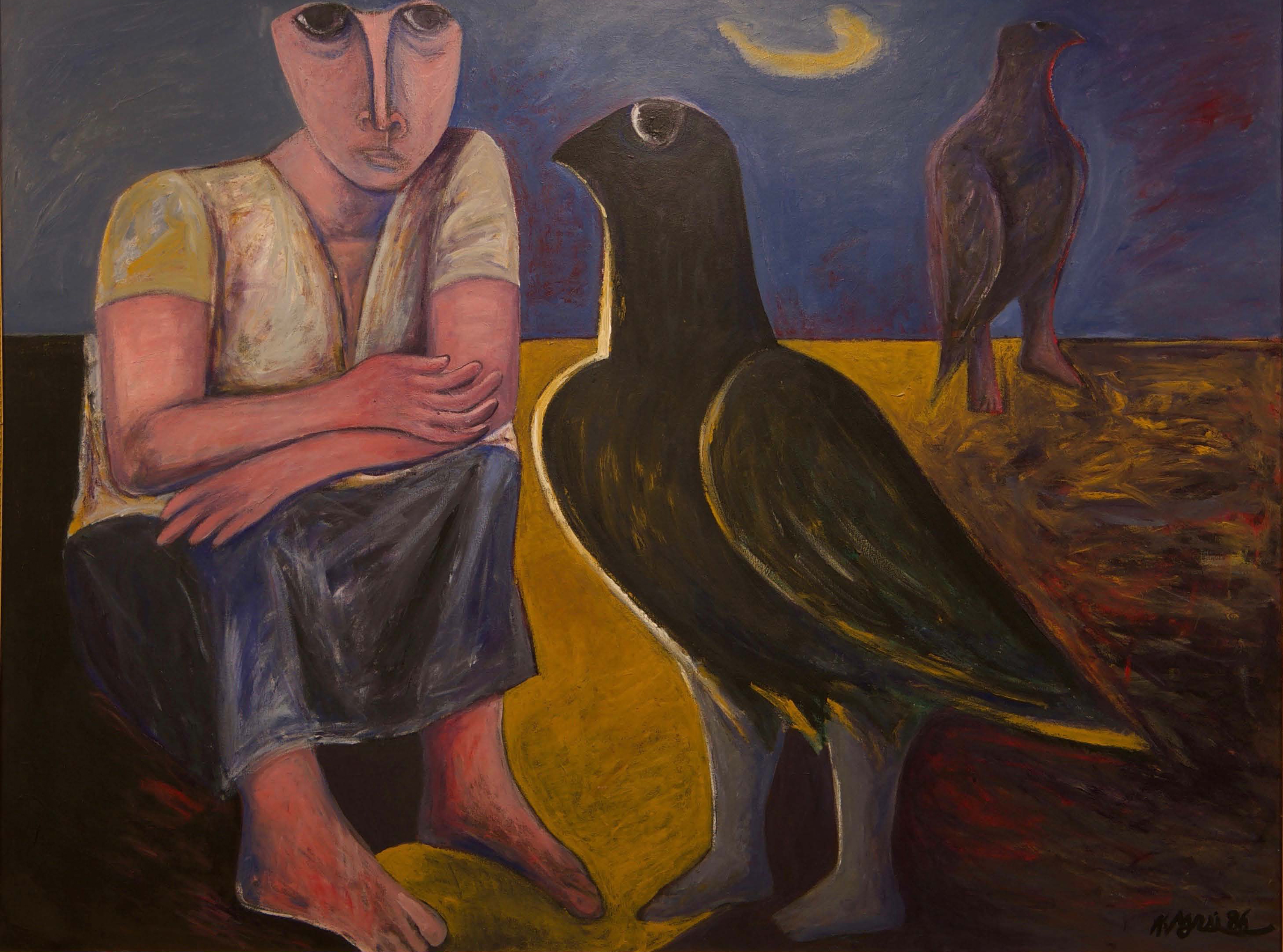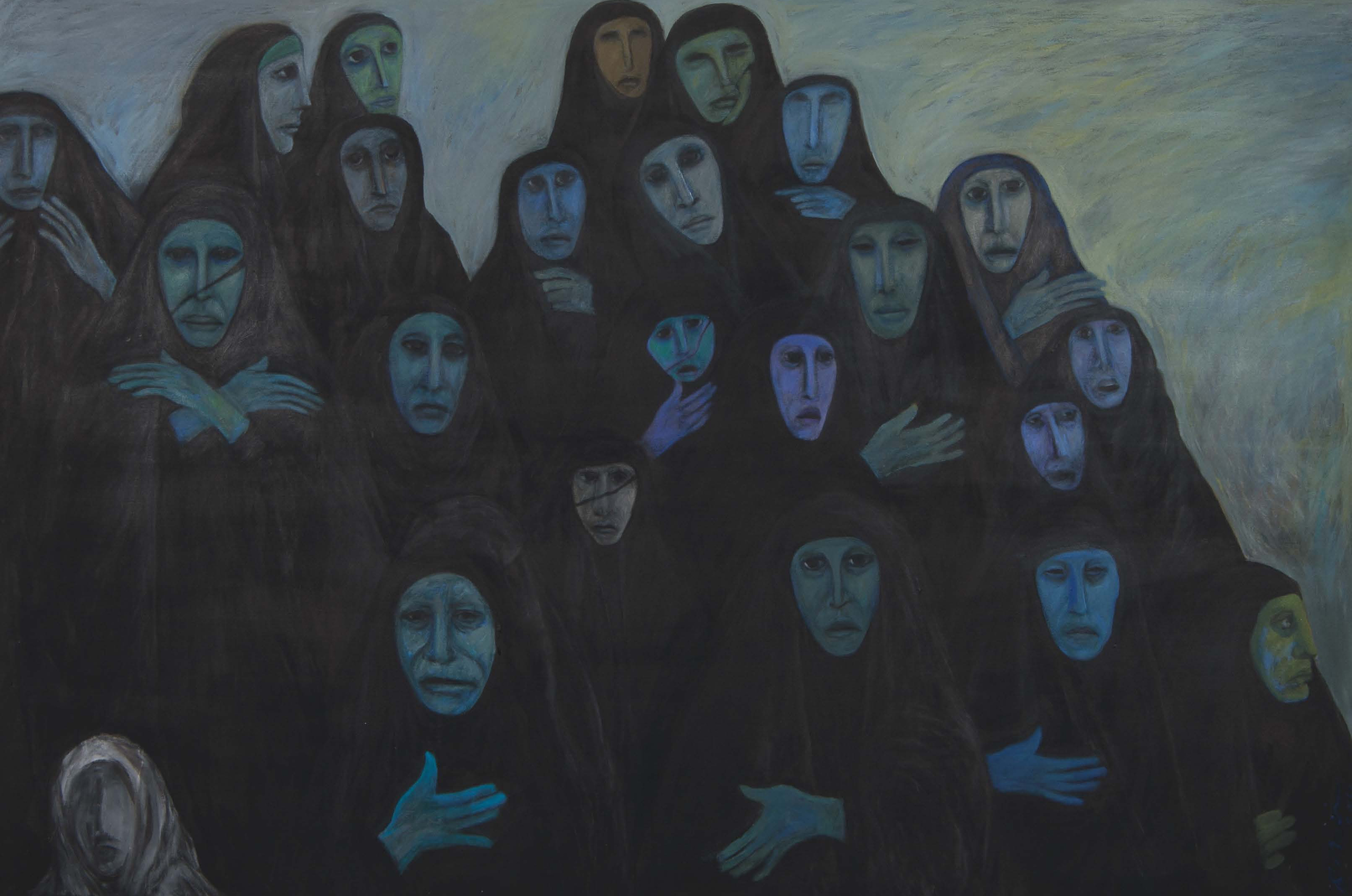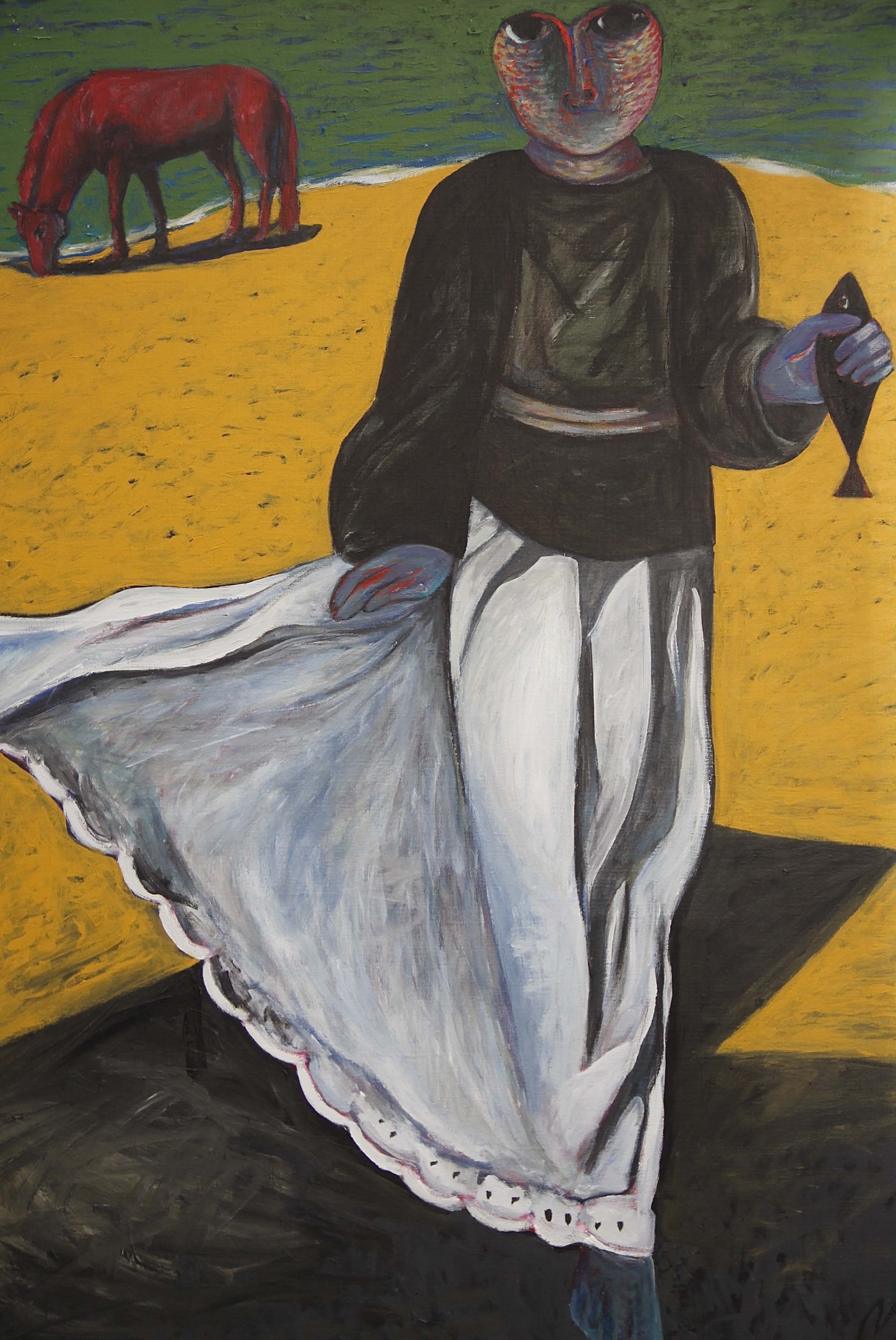 'The Flying Poet' is on view now through January 12 at Aicon Gallery in New York.
Lead image: 'Untitled (Torso) II.' All images courtesy of the gallery.
Do Not Feed Alligators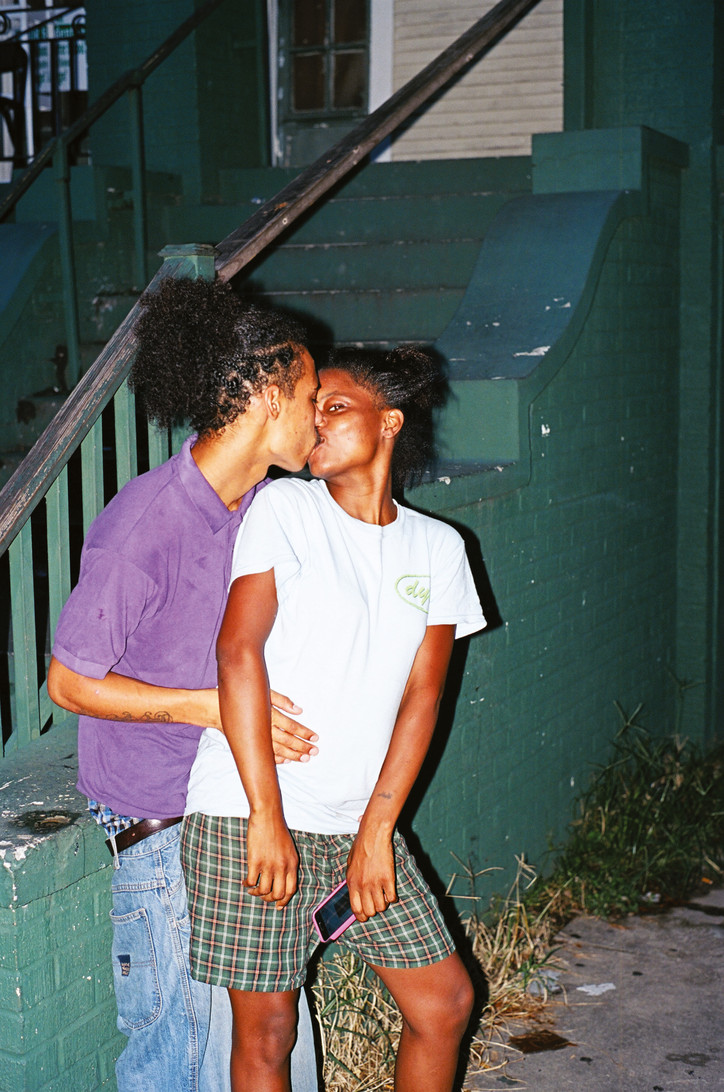 Do Not Feed Alligators is a heady mix of fashion-inspired portraiture and dérive snaps encompassing winding back roads, breakfasts and county fair delicacies, friendly strangers and a perceptible curiosity about the peculiarities found only in the United States.
Off the road and back in New York, Shama swung by the office Newsstand to tell us about his experience, and the potential dangers of getting lost in the famous Alligator Alley in Florida.
The first thing I'm curious about is how long you spent on the road making this book. Tell me about the journey.
It started in 2012 and went all the way until 2017. It's really 10 or 12 different road trips that ranged from about a month and half at the longest, to maybe 4 or 5 days at the shortest. The concept was to travel with people I didn't know very well, people that I'd barely met. A lot of girls were asking me to shoot them because I was shooting for American Apparel at the time, so I integrated the two. I asked some of the girls, 'Would you care to do a road trip?' and of course, that was a bit difficult, but after a few girls went with me and knew I was a cool guy they would recommend other friends. It was fun.
I noticed that you really get to know a person in a different way when you travel with them. It's like everything is condensed—you get lost, and most of the time you don't have cell reception, so you use maps and signs. There was no itinerary planned, just a starting point and an end point to each trip. It was always sort of 'Where do we go tomorrow?' each day. And then I was also documenting the people we were meeting on the road and taking portraits of them, and that's how the whole thing came together. It was in the South and the Southeast—Texas and Florida.
I can definitely feel the Florida energy in the book—that's where I grew up.
I love Florida because I've gone there every year since I was a kid. My parents have a place on the Gulf of Mexico near Fort Myers Beach. I love the wild area of the Everglades—we used to land in Miami then cross Alligator Alley. It filled my childhood dreams.  
Have you heard any of the urban legends about Alligator Alley? They say you really should not get lost in there or pick up hitchhikers.
Oh yeah, all the time! They used to say that if you're out of gas, just lock your doors and maybe someone will stop to help you. My grandma's car once broke down in the middle of the Alley, but since she was an older lady someone stopped to help her and that's the only case where it was okay. Everything went fine, but it can be scary. You'll see things like panther crossing signs. There's also signs in East Texas that say 'Do Not Feed The Alligators' and the 'Do Not,' to me, as a European, is a very American thing.
The first thing I noticed when I was a kid coming to America were signs like that because in Europe, there's a different kind of notice system, where they don't have to write down everything—it's like, you're just supposed to know. Here, it's spelled out, like 'Do not put your dog in the microwave' or whatever. You have to put it out there or some crazy person will try it. 'Don't smoke in the elevator—it's the law!' even though everyone has known that for decades. The book is very 'my America' as a European. It's a mix of my first feelings when I was traveling with my parents and my recent experiences, as well.
It's really cool that you're from Switzerland and have lived around the world, but still have strong connections to America, specifically Florida and the South. Where did you go on your first road trip for the project?
The first trip started in Florida. I was still living in Paris at the time and so I brought a girl with me and decided to do a small road trip—like a six day thing before joining my parents for the holidays. We drove from Miami to the Keys and my camera broke along the way, so I spent the last three or four days shooting with disposable cameras as I was using film only. I called my sister who was joining us for the family trip—she's also a photographer and I asked her to bring me a camera. She gave me a point-and-shoot Fuji camera that her husband had bought in Japan, and it became the camera that I bought afterwards because it was so good. I think there's a single photo in the glossy section of the book from that trip.
I love that you included a change in the book's paper stock for a small section in the middle.
That was hard to sell to the editor because it really complicates everything. It's very thin paper—the glossiest that exists for this CMYK printing process. It can only be printed on one side, so it also influenced the book's overall layout. The paper is used a lot for packaging.
What followed after that first road trip?
There's no pictures in the book from the second trip. The third trip was the longest and was with the girl who eventually became my wife. She was living in the Ukraine at the time, but we were in touch as she'd reached out for modeling. A friend of hers shot with me and liked the photos so she connected us. She was like, 'When can we do a project?' and I was like, 'Well, I'm doing this road trip shoot.' She was working with her agency and I was like, 'Let's meet in Houston' as that was the cheapest from Paris. From there, we drove to Los Angeles where she later flew out to her next job. Her name's Anastasiia—she's in many pictures in the book. I'm thinking of doing my next book with her and our child together—maybe a different road trip in the North or in Europe.
So, the book acts as kind of a triple portrait—it's of your experience having spent time in America since childhood; it's America itself and all of the people you've met and traveled with on the road; and it's a peek into the intimacy of your personal life.
I've always loved America, so it's like my ode to the South particularly. There are also a few pictures from the Salton Sea, which is an abandoned resort on the West Coast and one of the images from it is featured on the cover of the book. I thought of maybe making the cover a portrait or something, but this one just stood out.
While you were on the road for this project did you see anything that really and truly shocked you or grossed you out?
Well, yeah. We had this encounter in Texas. There was a bonfire in this place called Luckenbach—it's a little cowboy town you know, no cars. We went there and saw square dancing and afterwards, they had the bonfire where people were smoking cigarettes, telling stories and talking very racist. I was like, 'Woah.' Coming from Europe, there is racism there, but for America, you know, you always see these things in movies and at this bonfire there were lots of 'n-words' flying around. It was a shock.
People from outside America often understand that the racism is real here but are surprised to see how bad it actually is.
It was because at this bonfire there were only white people around and they were like, 'Oh so we're among each other so we can say blah, blah, blah.' And I was like, 'No you can't, fuck off.' And that shocked me a lot. That was really something that I didn't expect. Because of the soft culture of America—all the movies and everything—there's no country that has a stronger soft culture. When you travel here as a European it's like stepping into any movie you've seen, at first. And then you see more.
And then it turns into the other movies you've seen about America.
Yeah, and then you see that there's a dark side to it, too.
With something like that—America's strong culture of racism—what happens when you met people like the biracial family you included in the book? Tell me about what inspired this picture.
Well we met them and they invited us for a drink. I didn't think, 'Oh lets show that there are biracial families and how cool it is'—I just thought, 'This is something I want to include.' It's the future and I've always thought that any country is stronger the more blended it is. I think that's the thing, and with the past of America—the very recent past—and the situation [at the bonfire] I was talking about, I thought I should include it.
I like all the photos of families in the book. Especially the one of the family in New Orleans.
That was so cool. It was in the suburbs of New Orleans and there was this huge family just drinking and smoking on their stairs. It was during a road trip with my wife and she never thinks anything bad can happen anywhere, and I was like, 'Well, I've heard about New Orleans and there's some areas where things can get real.' But she was like 'No, no, they're so cool, you need to stop,' and I was like, 'Okay let's see what happens.' And actually we stayed with them for like four hours—we had drinks, we took tons of pictures and I sent them the pictures afterwards and we still talk. It was so much fun. So, then I thought, 'Wow, they tell us this and that about certain places—and of course things do happen—but it's not that simple.' Like, we stopped and were like, 'Hey guys can we take pictures of you?' and of course they were like 'Why?' but when I told them we were making a book and traveling, they said 'Okay.' And they were really fun.
I think those are important lessons that anyone can learn from experiences like that. Like, you're in a neighborhood where stereotypes might tell you that it's unsafe, but they happened to be super welcoming and cool. And before that, you found yourself at a bonfire which seemed welcoming and safe, but then it turned out it was really something else.
Things are not always as they seem, that's for sure. I didn't want to show anything specific like decay or anything, but you travel and you see some areas that don't have as much funding as others and you can't help but see those things. I took some pictures that aren't in the book, in Wisconsin, where half of the houses were abandoned. We were entering abandoned houses and taking pictures and there would be family photos and other stuff everywhere.
That's the reality of getting off the beaten path.
When you really go outside of the touristy areas of anywhere and get lost—you need a car to do this in America—it's amazing, you can go absolutely anywhere. We never took big highways, that was the rule, just the little two-lane roads. You go through towns and see a lot. In Europe, you can't do that, because you have the highway where you see nothing and the little small streets where you go nowhere. You can spend the whole day traveling 100 miles, so it's not really an option. In America, though, you can do a visit while you're actually still traveling—you make your own stories when you travel like that.
America has some pretty bizarre food offerings—especially on the road—did you try anything new while you were traveling? I see some great food shots in the book.
I'm an extremely adventurous eater and have been since I was a kid. I have an uncle who used to give us anything—roots that he would find or like, shellfish right from the ocean that we would eat on the spot. So, I was never grossed out by those things.
But what about Cheese Whiz? Can you handle that?
Oh like chemical stuff? I can eat anything. I went to Japan and ate some stuff on a stick and some fish and some fruit—it was incredible. Whether it's junk food or blood sausage—I love to try it. In America I tried some alligator.
What'd you think?
It tastes like chewy chicken. It's more of a novelty thing. There was also a fair we went to in Georgia where they had fried everything—fried Coca-Cola, fried Oreos, fried Twinkies. I tried the fried Oreos, which weren't good.
Tell me about the photo of the couple at IHOP.
I love that one because I said [to Anastasiia], 'I'm going to pretend like I'm taking a picture of you, but I'm actually taking a photo of the couple behind you.' It was like, two or three days after we'd met, my wife and I, and it was Christmas in Roswell [New Mexico], and the only thing open was IHOP. It was a very weird situation because everyone who doesn't really have anywhere to go ended up there, and we'd sort of dressed up the little bit that we could since we were road tripping for a few days. It was a romantic moment. And then there was this couple there and—I don't know, it just told a story. When I look at books I like to wonder, to dream, to think—I spend hours looking, and dreaming, and that's just what I tried to do in my book. That also why I didn't include explicit text about the 'why' or too many details—I just wanted people to explore it.
'Do Not Feed Alligators' is out now, and coming soon to the office Newsstand.