Veneration Done Right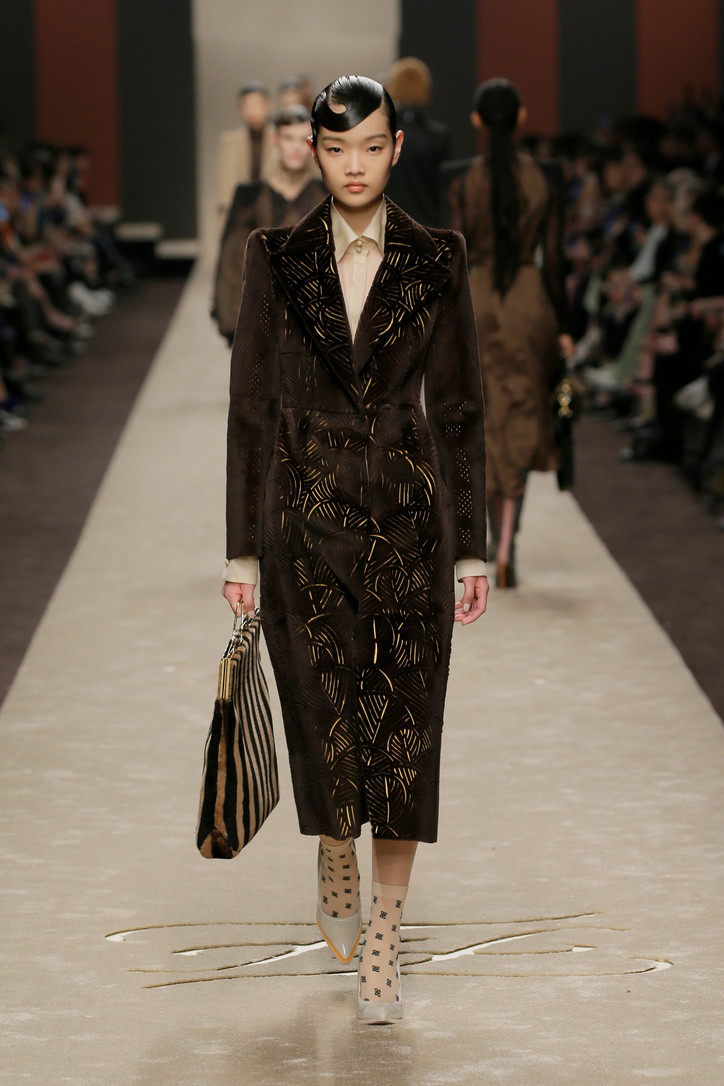 Silhouettes possessed a majestic simplicity, recalling the swank elegance of the '40s with the sleekness and contemporary flare of the present.
And the homage didn't end there—the grandest gesture of the evening was an imaginative reworking of the interlinked double F logo that Lagerfeld himself invented in 1981, affectionately dubbed "Karligraphy." The classic iconography, which made its way to the catwalk in the copperplate font of the visionaries own handwriting, was featured as intarsia on shearling and woven into hosiery. Three words: veneration done right.
View some of our favorite looks, below.
Photos courtesy of the brand.