Warranted Non-Compliance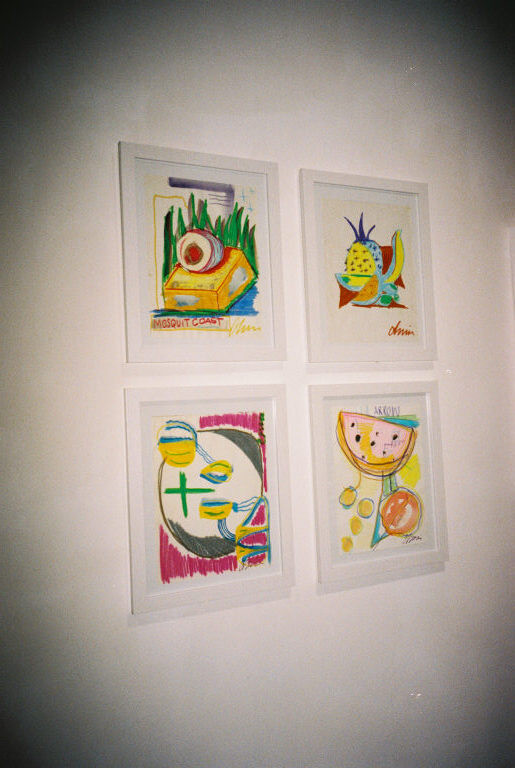 Mint&Serf—and members of the Peter Pan Posse—have been making art in New York for ages, their exploits well-chronicled in everything from ARTFORUM to Page Six and the work of their friend, writer Cat Marnell. The last Mint&Serf show in 2015 was shut down after just an hour and a half. But the opening of Warranted Non-Compliance was more of a traditional gallery show, with a focus on the work.
"The turbulence and instability of the last few years is complicit in the creation of this exhibit," said Sokovikov. His charcoal drawings feature expressive, almost tortured-looking faces, while Wall focused on graphic, serene pool designs. Johnson's works are colorful and free-flowing. It's a confident entrance into a new chapter.
 Warranted Non-Compliance will run through June 5th at the Lazy Susan Gallery at 191 Henry Street. It is open from Monday-Sunday, 12PM-6PM.