Word Trash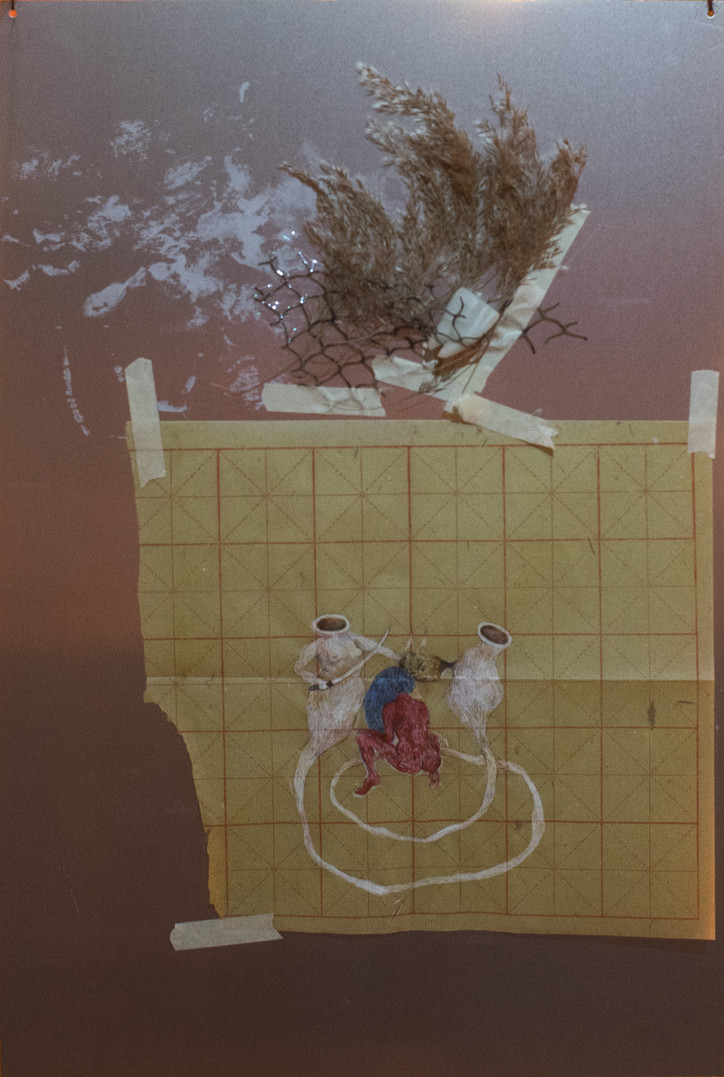 Other body parts emerge as well: ears are attached to slinking strings that resemble hanging moss. There is a peaceful afterglow of a potentially violent division of the body, which could also be a slow, marvelous decay—like the words that have been mistranslated into something potentially lovely, so the body is transformed through a chaotic time lapse.
Ouyang was thinking about something called 'shifting baseline syndrome,' a socio-ecological phenomenon where scientists are unable to accurately determine a species' population size, and often must determine their data based on word of mouth, literature and art from the area—basically, they must rely on cultural mythology. Science relying on ephemera elevates ephemera in a kind of magical way—it becomes worthy of inclusion in the hallowed realm of 'research.' Ouyang's work plays into this sense of expansive cross-disciplinary wonderment.
And then there's the durational performances. Not only has the artist altered the lighting of the gallery (the window is tainted orange, the fish-like sculptures lit in blue), included analogue writing samples alongside a screen that plays incredibly evocative poetic commands, but has extended her hand into an activated performance. Language is the focus—the structure of questions repeated, atonal songs chanted, and the bodies of the female performers bumping into the walls like stuck Sims characters evoke the strange cross between joy and confusion that bounce and play off the artworks and the small space. Words are like trash: they have incredible power when used the wrong way for the right reasons.
'fish mystery in the shift horizon' is on view at RUBBER FACTORY through June 22nd, don't miss the durational performance tomorrow at 5pm at the gallery. All images courtesy the gallery.