Adidas X Parley Run for the Oceans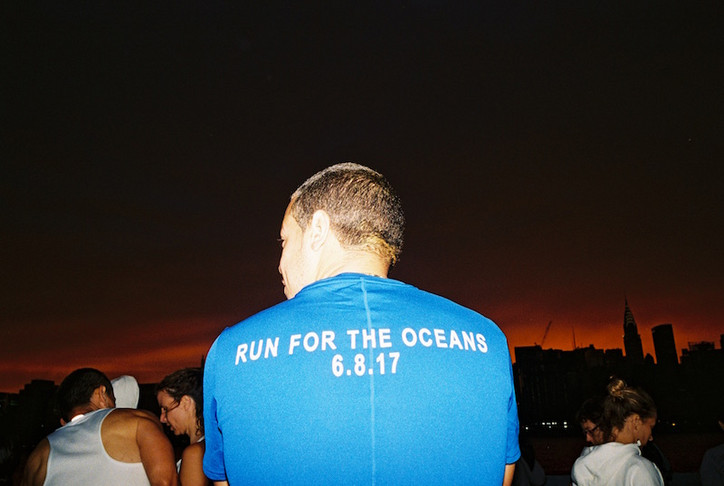 As the sun set on LIC, the powerful group got ready to motivate and move. We took to the streets, a community running together (the 5K intentionally chosen as length to be inclusive for us non-athletes). But the movement was not limited to physical activity; the greater efforts of Parley and Adidas plunges deeper into the initiative of reducing waste that contributes to the global environmental damage that begins and ends with the ocean, but is deeply woven into each of our lives. 
There were quite notorious faces there, but the event was the opposite of segregating with it's ability in creating a feeling of unity and empowerment that hopefully lasts beyond World Ocean's Week, and instigates in all of us despite how far we are from an ocean to continue the reduction of our pollution and waste issues, despite how subtle they may be. The collaboration was made accessible by the team beyond NYC, through a Digital and Story Run, and an app that allows a larger audience to participate in contributing their mileage to the cause and keep the oceans rolling in our ongoing efforts. 
The evening included more than the run, with a display of the Adidas Ultraboost shoes, (fabricated with completely recycled plastic) pump-up speeches by Parley founder and former designer Cyrill Gutsch, as well as prominent athletic figures, environmental activists, and Adidas' Andre Maestrini. As a trophy fitting for our collective accomplishments, we all enjoyed a sweaty-post run performance by rapper Pusha T.